Affordable smartwatch alert: Omate Rise is a 3G wrist-wrapper for $200
UPDATED: The Indiegogo campaign is live for this rugged Android 5.1 smartwatch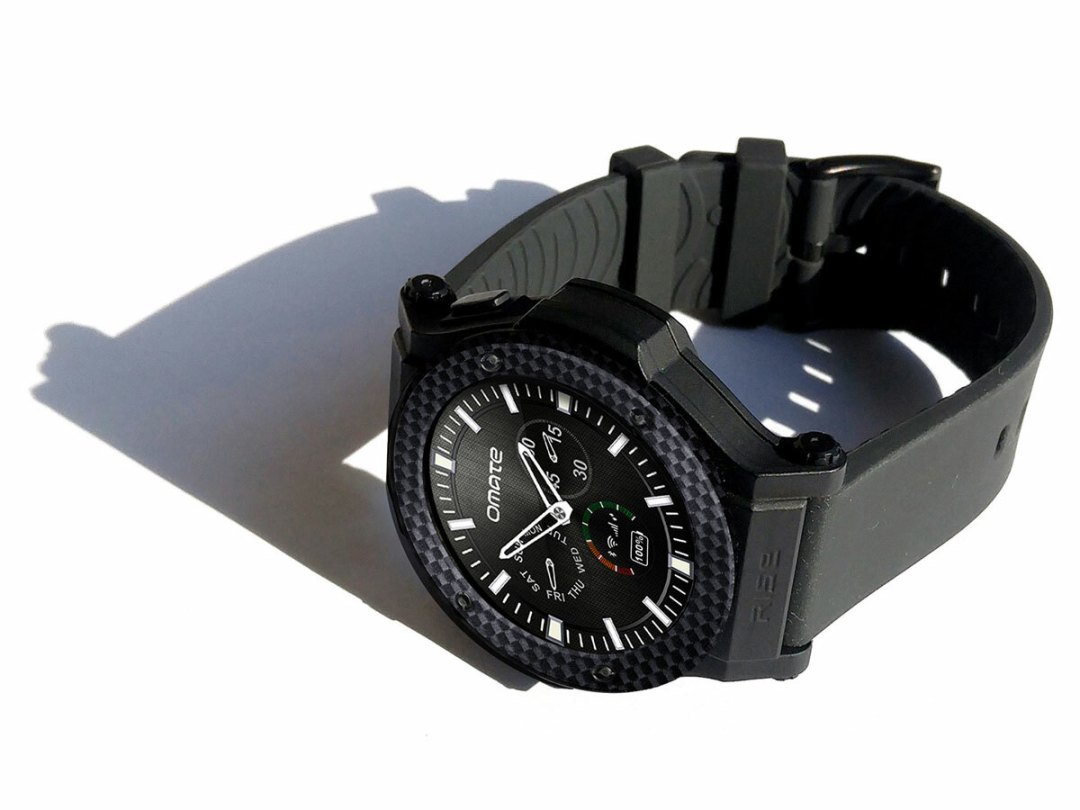 UPDATE (7/12/15): If you're looking to grab the Omate Rise, act fast: the Indiegogo crowdfunding campaign is live now , and it'll only be available for a couple days more. Omate promised it would last just 48 hours, but as of this writing, it claims to have another 57 hours of uptime.
Omate set a lean goal of US$30,000 and has already smashed that, topping US$100,000 with about 475 watches claimed as of this writing. US$199 will still get you an early bird developer's edition set to deliver by March 2016.
ORIGINAL STORY:  Looking for a smartwatch but don't want to bust up that china piggy bank you've been shoving change into since you were in nappies? Oh mate, have we got a name for you: Omate.
The company is poised to start up a crowdfunding campaign for the Rise, a smartwatch with a surprisingly long feature list given its pricing. The Rise has a 3G connection, a micro SIM slot and runs a reskinned version of Android 5.1 rather than Android Wear, which means it can function without a companion smartphone. Yes, you'll be able to side-load Google Play Store apps onto this thing – but bear in mind that they might not all play nice with its 1.3in 360 x 360 circular screen.
If you don't want to pop in a SIM, it'll also work as a regular notifications smartwatch for anyone with an iOS 9 or Android 4.4 and later smartphone, thanks to its Bluetooth 4.1 connectivity. Other features and specs include a dual-core 1.2GHz processor, 512MB of RAM, 4GB of storage space, GPS, accelerometer, gyroscope, sapphire-coated glass, swappable 22mm strap and 580mAh battery that Omate claims provides two days of normal usage.
The body is made of a polycarbonate (yes, that's a fancy word for plastic), which is perhaps the biggest concession to "cheapness" that the Rise makes.
Early backers of its Indiegogo offensive will be able to secure one of the first 1,000 units for just US$199 (£130), but even the most tardy pledge won't result in you having to shell out more than $219 (£145). The campaign begins at 3pm UK time on 7 December.