Acer's Liquid X2 smartphone ends power struggles with its 4,000mAh battery
Add in three SIM card slots and promising specs and Acer might be onto something here
Until we get the oft-promised alchemic perpetual motion carbon nanotube smartphone battery, we're going to have to make do with taking a charging pack with us wherever we go. But Acer's just presented an alternative.
The company's new Liquid X2 smartphone includes a whopping 4,000mAh battery – a revelation which was met with a collective gasp from assembled journalists at the company's New York press conference yesterday.
To put that figure into context, the iPhone 6's battery weighs in at 1,810mAh, while Samsung's Galaxy S6 boasts 2,600mAh. Even the hulking Galaxy Note 4 only has a 3,220mAh battery within. Acer has soared past those figures and potentially given us the kind of multi-day battery life we've only seen in rare, usually very specialised devices.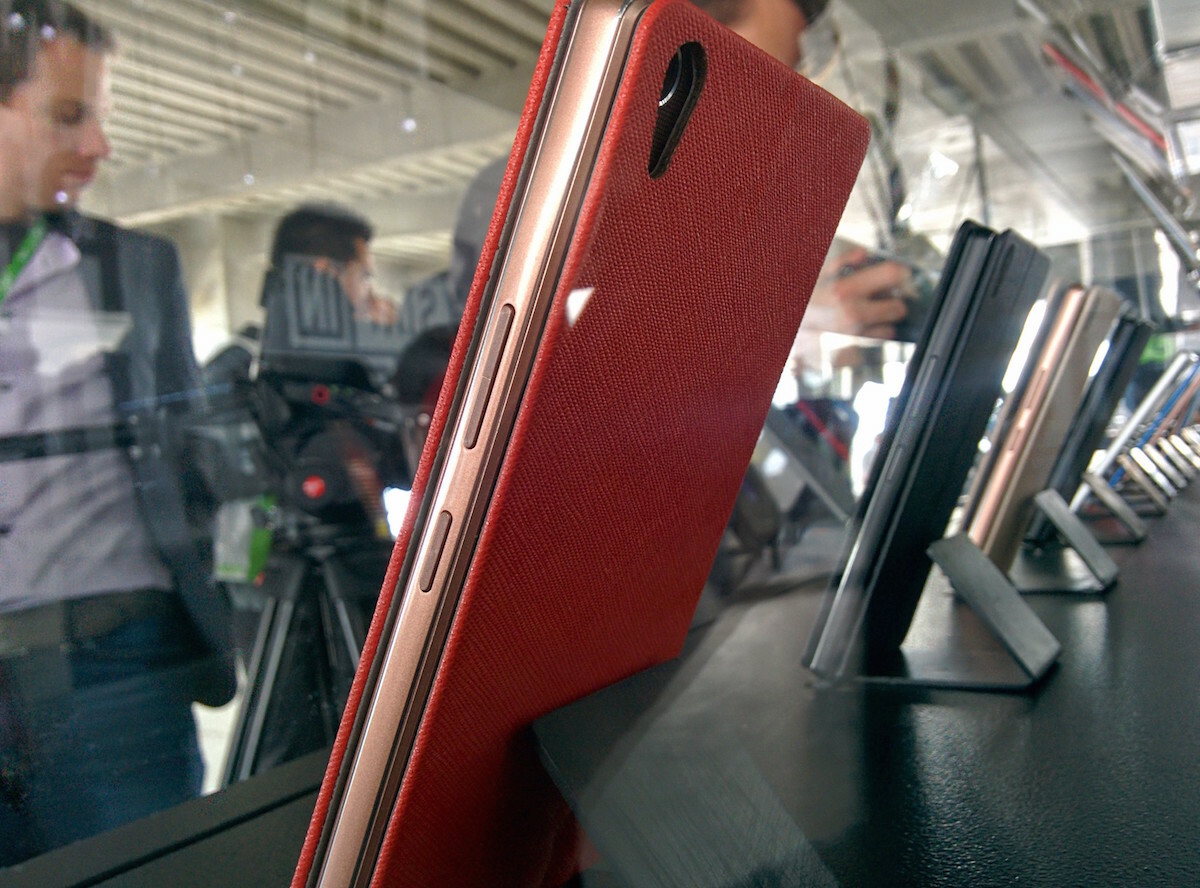 Acer kept the full spec sheet out of sight, but we know a few of the Liquid X2's core stats – and they're promising, for sure. A 5.5in screen is backed by a 64-bit octa-core processor, and the phone has 13-megapixel cameras on both the front and back. Like the HTC Desire Eye, it's a top-shelf selfie shooter.
As far as really unique features go, however, the large battery isn't alone: the phone also has a trio of SIM slots, so international travellers can quickly switch networks. It's a perfect feature for someone living on the Luxembourg-Belgian-German border.
A final nifty addition is a specially-designed case with a vertical slot, which gives an at-a-glance view at your battery life, or quickly powers up the device's flashlight. It's a little like HTC's Dot View case, but with more potential for interaction.
The phone was kept behind glass at Acer's launch event, so we've got no idea how much it weighs (nor were there any views of it without the case, curiously), and there's no getting around the fact that extra power requires more battery mass. Acer also hasn't quite established itself as a smartphone brand, and the company admits that it's going against the tide here.
But there's a hell of a lot to be said for hours of extra web browsing and picture snapping, not to mention easy border-crossing while staying connected. Stay tuned for more details as they're released.