Acer's Continuum-packing Liquid Jade Primo reappears at CES
Acer stays loyal to Windows with 5.5in flagship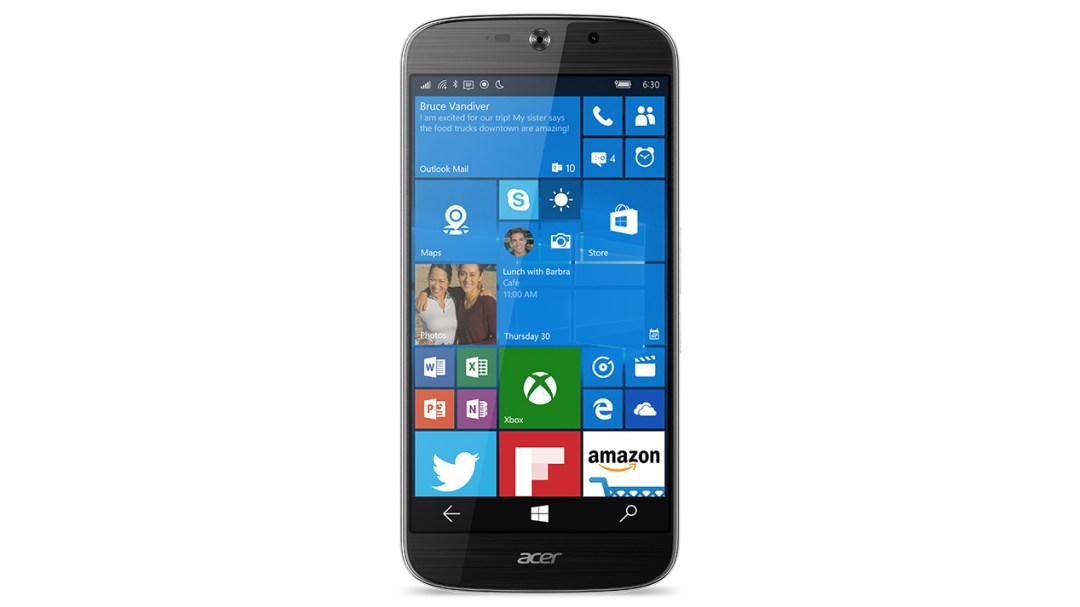 It first broke cover as a demo for Microsoft's neat Continuum tech at IFA last September, but the Windows-powered Liquid Jade Primo smartphone didn't have an official price or release date.
That changed today, with Acer confirming a February launch for Europe and the Middle East.
With Windows a distant third place behind iOS and Android, you might think Acer is crazy to launch a flagship phone, but work-friendly features like Continuum might make all the difference.
It's pretty well-equipped in terms of hardware, with a 5.5in AMOLED display made from Gorilla Glass, Snapdragon 808 CPU with 3GB of RAM, and super-fast 802.11ac Wi-Fi. Slotting neatly between Microsoft's own 5.2in Lumia 950 and 5.7in 950 XL, it only loses out with a full HD resolution compared to the Lumias' QHD panels.
There's no contest on the styling front, though, with Acer opting for basic business casual and metal effect plastic rather than cutting-edge curves.
The biggest surprise is the 21MP rear camera, which should be able to take sharp and detailed photos. It's got a dual LED flash for low-light snapping and can shoot 4K video clips. There's a wide angle, 8MP front camera for high-res selfies as well.
Continuum could make Windows worth having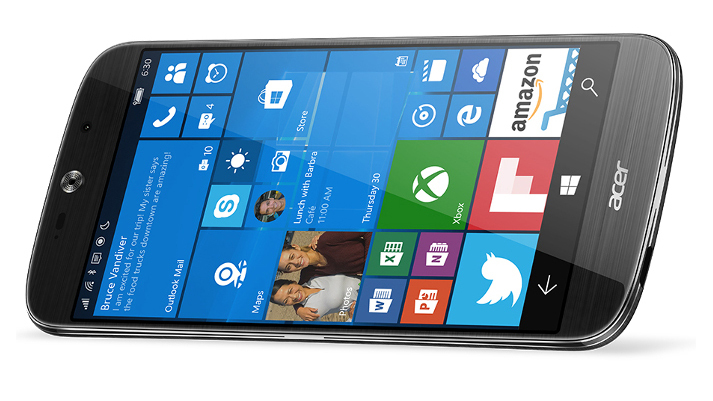 It's Continuum that could make the Jade Primo a success – at least for workers that travel a lot. It effectively turns the phone into a tiny PC, complete with desktop and full screen apps.
A USB Type-C connector charges the phone while you're working and plugs neatly into the optional display dock, which has ports for a display, mouse and keyboard.
Just in case there was any doubt how big a deal Continuum is to Windows on phones, the dock will be bundled with the phone. There's even going to be a full desktop kit, complete with matching mouse and keyboard, in case you want to take your entire office on the move.
At €569 (roughly £420) for the phone alone, the Jade Primo should also neatly undercut the Lumia 950 when it arrives next month.