Acer gets its game on with new Predator devices
High-powered tablets, laptops, desktops and monitors built in potential tribute to classic 80s Arnie movie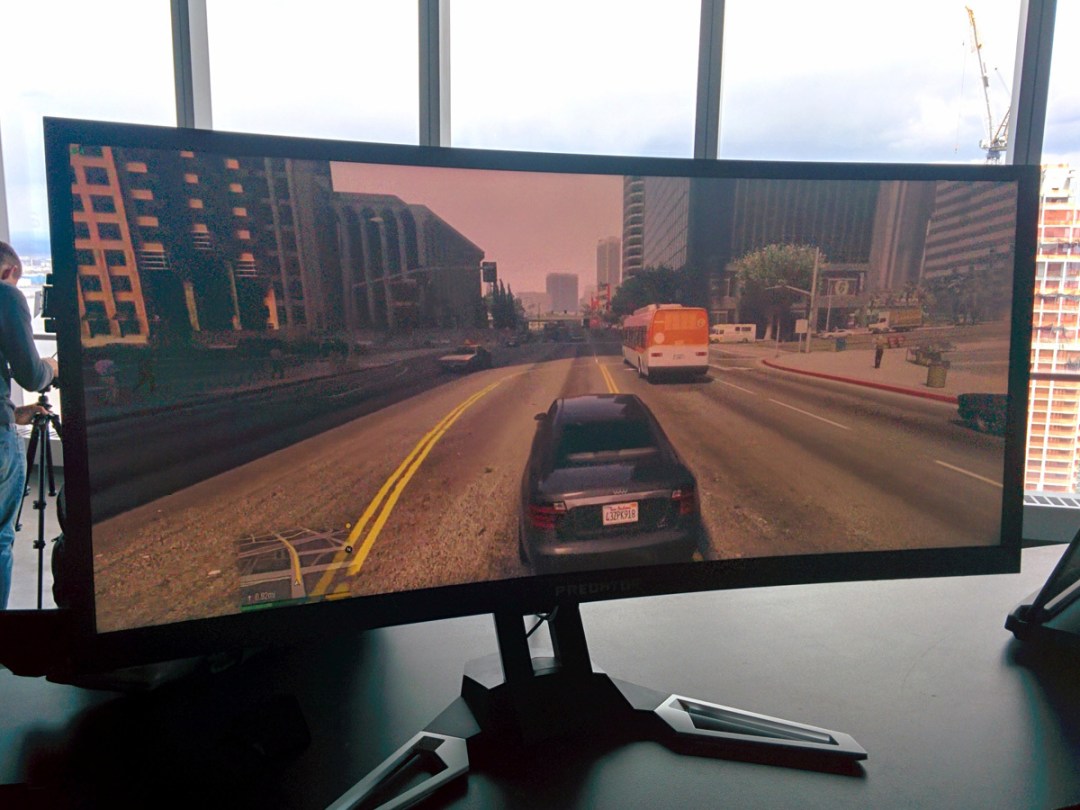 With PC gaming about to become bigger than the known universe, it's no surprise that Acer wishes to align itself with the form. The company's announced that it's creating an e-sports team, as well as a bunch of new products under its Predator gaming tag.
The Predator desktop builds on this aggressive branding with an angular, brutalist design which belies handy features such as a pull-out hook for your headphones. No word on componentry yet, but Acer's definitely going in at the high-end here.
We also don't know what's going into the 15 and 17-inch gaming notebooks, but the vast exhaust ports at the back of the machines suggest that there will be a lot of graphics. De facto gaming specialisations here include tactile WASD and cursor keys, as well as programmable macro keys.
The real highlight here, though, is the Predator tablet. While the dummy unit we saw wasn't running its Android operating system, it did give a good sense of the final unit, which looks and feels like it could transform into a robotic insect at any given moment. Four front-facing speakers are sure to induce the pant cement when you play Five Nights at Freddy's, while its robust design should survive its impromptu use as a frisbee if when you lose at Hearthstone.
Wrapping it all up – literally – is the gorgeous Predator Z35 monitor (pictured at the top of the page). This curved screen almost looks 3D in its definition and clarity, and its 35-inches are stretched considerably, so it won't take up as much room as a more standard aspect-ratiod monitor.
This fearful foursome will be released later this year. In the meantime, check out our coverage of Acer's other computers and desktops, its new Liquid Leap wearable and its new Liquid X2 smartphone.