8 things you need to know about the OnePlus 2
We endured the VR launch event to bring you the official details on the new OnePlus phone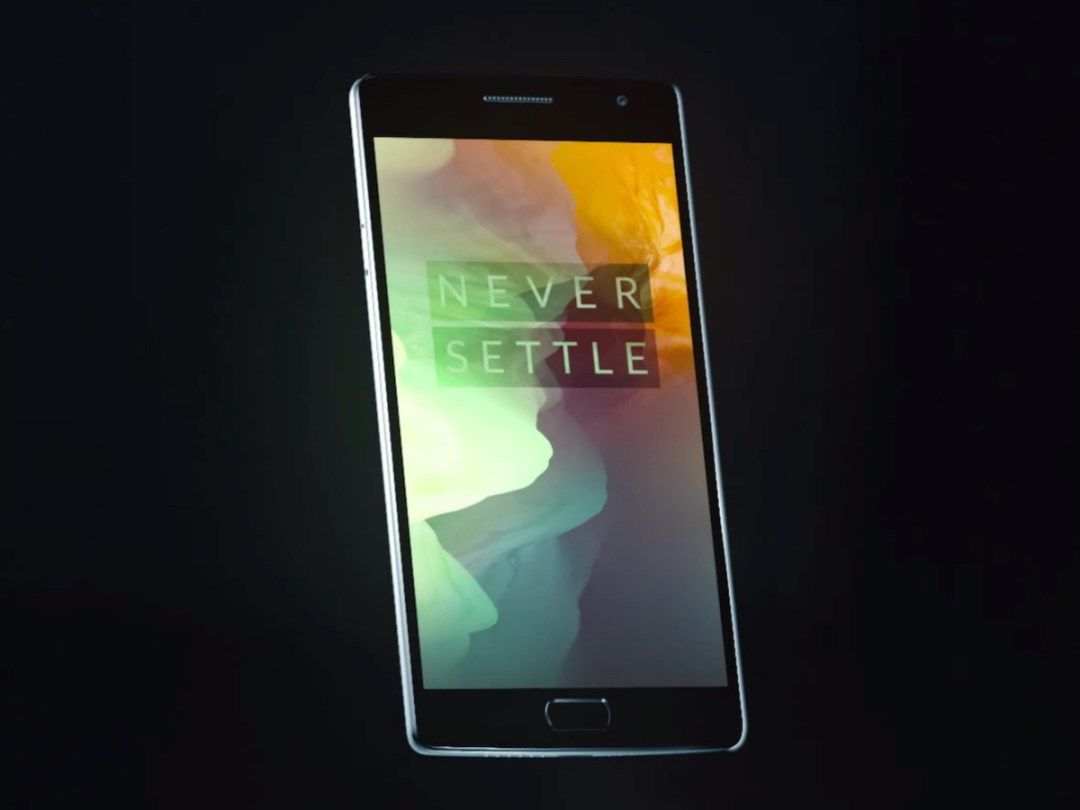 Last year's OnePlus One was a surprising flagship slayer, delivering top-tier specs at price well below the big name phones.
OnePlus has tried the same trick for its surprisingly named '2' but taken it a step further: OnePlus calls its next phone the "2016 Flagship Killer," like it's ready to keep up with next year's crop of phones as well.
And while the price is bumped up a small bit, it still seems remarkably cheap for what you're getting – it's about half the price of this year's flagships, but based on specs, it certainly isn't half the device.
OnePlus opted to reveal the phone via a streaming VR presentation through Google Cardboard, and if you missed it, congratulations. Seriously, you saved yourself 30 minutes of tedium. But we stuck with it, so why not take five of those minutes and read through our list of the eight things you need to know about the OnePlus 2.
1. It's got top specs
The OnePlus 2 is built around the Snapdragon 810, the 64-bit processor which was plagued by overheating concerns in phones such as the LG G Flex 2 and HTC One M9. The issue was a bit overblown, in our experience, but undeniably a problem for some, so the fact that the OnePlus 2 runs on a revised version should be good news. The new model is supposed to minimize overheating concerns – so you get the great performance without the snags when things run too warm.
Add to that a whopping 4GB of RAM and OnePlus' claim that it's the most powerful phone on the market may well be true. Then again, Samsung is rumoured to be putting 4GB into the Galaxy Note 5 (and Galaxy S6 Plus Edge), as well, so it might be a short reign at the top.
OnePlus will surely have Samsung beat on price, though.
2. It looks better than ever
The OnePlus 2 keeps the general footprint of the original: it still has a 5.5in display running at 1080p, although a community member in the VR experience who used the phone said it runs much brighter than before. However, it looks a lot nicer, with metal buttons and frame, a curved rear, and sleeker backing options. And the 3300mAh battery should do pretty well without a 2K screen here.
And despite the familiar size, OnePlus has jammed in a few new hardware additions that all look like welcome features. For example, the three-click alert slider does more than merely mute notifications: there's a middle setting for priority notifications to still come through, which aligns perfectly with Android Lollipop.
The OnePlus 2 also embraces USB-C before its rivals and comes with the new cable, plus it's a dual-SIM device.
3. It has a fingerprint sensor
As announced prior to the full reveal, the OnePlus 2 implements a fingerprint sensor, and it's on a button below the display. Only it's not really a button: it looks like one, but it can't be depressed or clicked. Still, it recognizes fingerprints, and you can tap it to get to the home screen, as well as assign a custom shortcut for double taps.
And it's fast, too: OnePlus says it recognises your prints faster than Apple's TouchID system. It looked fast in the VR presentation, but we'd be surprised if the differences are really more than negligible in daily use. Still, every hundredth of a second counts, right?
4. It's had a camera upgrade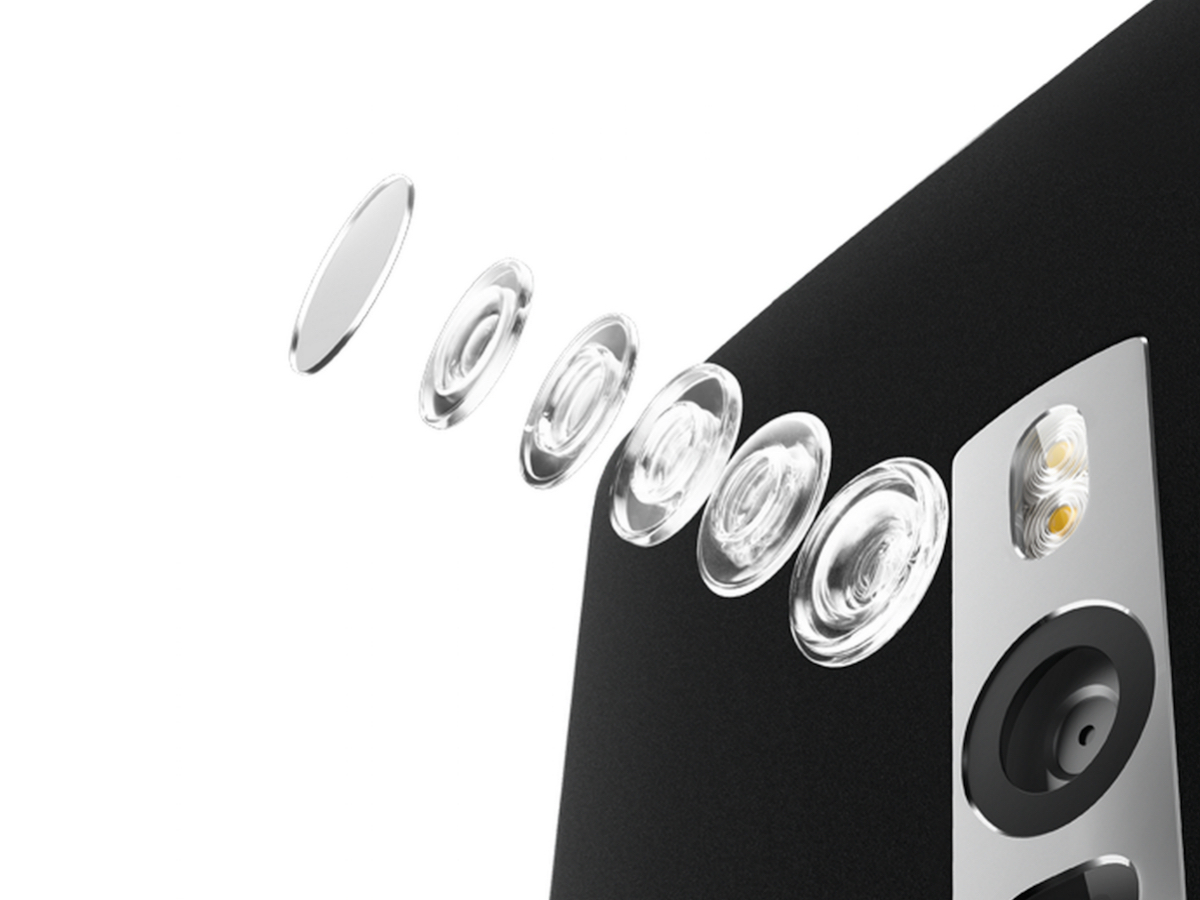 We were pretty happy with the OnePlus One's 13-megapixel camera in day-to-day use, even if it didn't quite hang tough with the Galaxy S5 or LG G3 back when – but the OnePlus 2 is packing some significant perks that could help make up the difference.
Optical image stabilisation is one addition; laser focusing is another. Add those together and the result should be better-focused, crisper-looking shots. The six-element lens also has large 1.3µm pixels for better low-light shots, as well, which should be a big improvement over the results from the One. Up front is still just a 5MP shooter, but we didn't really need a selfie upgrade (and neither should most of you out there).
5. It has a new operating system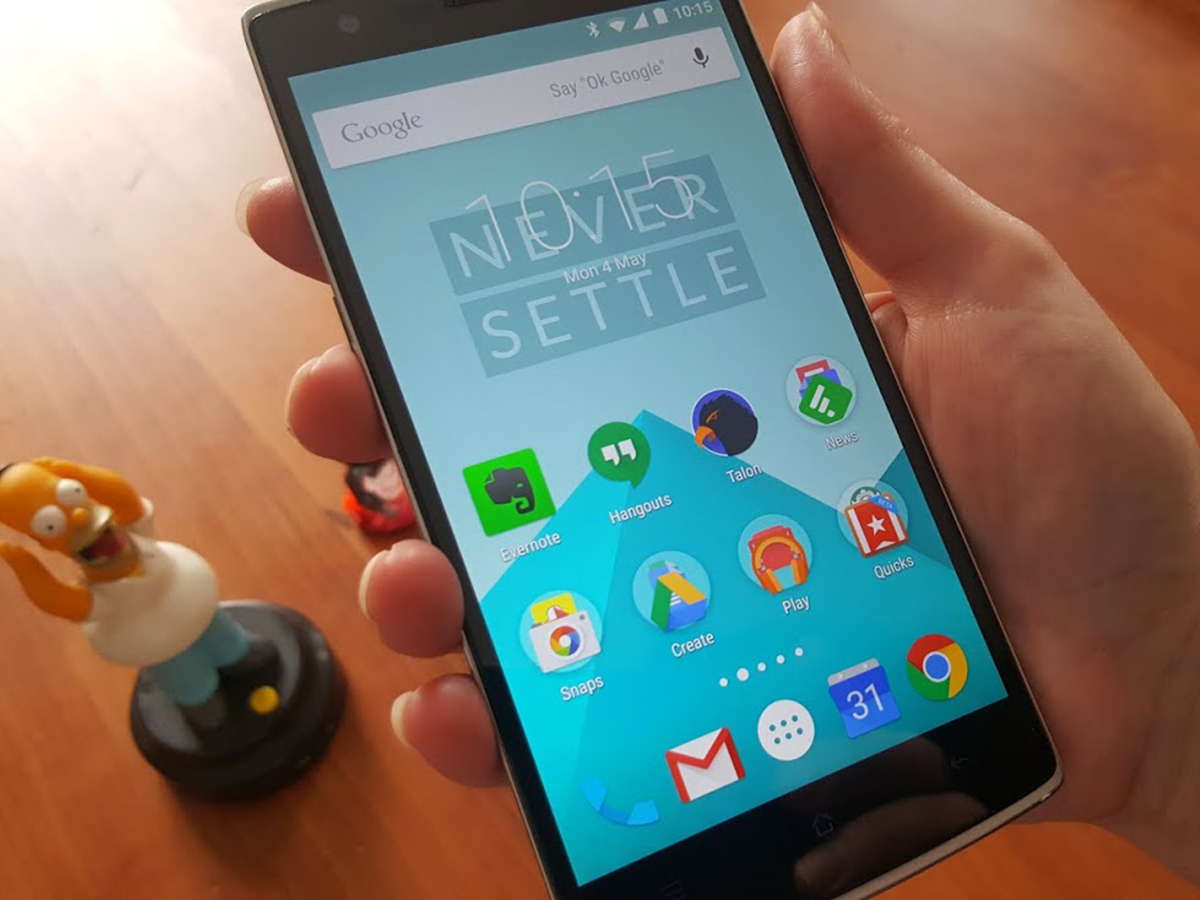 OnePlus moved away from CyanogenMod and replaced it with OxygenOS (shown above on the One) – a very clean take on Android Lollipop that looks pretty close to what you'd see on a Nexus phone, without quite being stock Android. That's because OnePlus added its own extra functionality, and the version seen on the OnePlus 2 brings a couple of helpful features into the fray.
For example, you can set individual app permissions – as you'll be able to in Android M, but ahead of the curve here – and you can switch to a night theme with a tap of a button. There are other little tweaks that seem to only enhance the experience, so as long as it stays steadily updated, it should be a nice near-stock Android option.
6. It'll be out very soon…
The OnePlus 2 will be released in Europe, North America, and India on 11 August, with a 64GB version available on day one for £289 (or US$389). Compared to the 64GB version of the OnePlus One, it's a remarkably slim step up in price, considering all the hardware enhancements. It's certainly much lower than many people's best pre-launch guesses.
Shortly after 11 August, OnePlus will release a cheaper 16GB version of the phone for £239 (or US$329), which hews closer to the original model's headline-making starting price. However, with no microSD port, you may want to invest in that extra storage while you have the chance.
If you want to try out the phone before the release, OnePlus will have pop-up stores in several major cities around the world – including London, New York City, Paris, and San Francisco – starting on 31 July, so that people can get their hands on the OnePlus 2 for a few moments.
7. …but buying it will still be a pain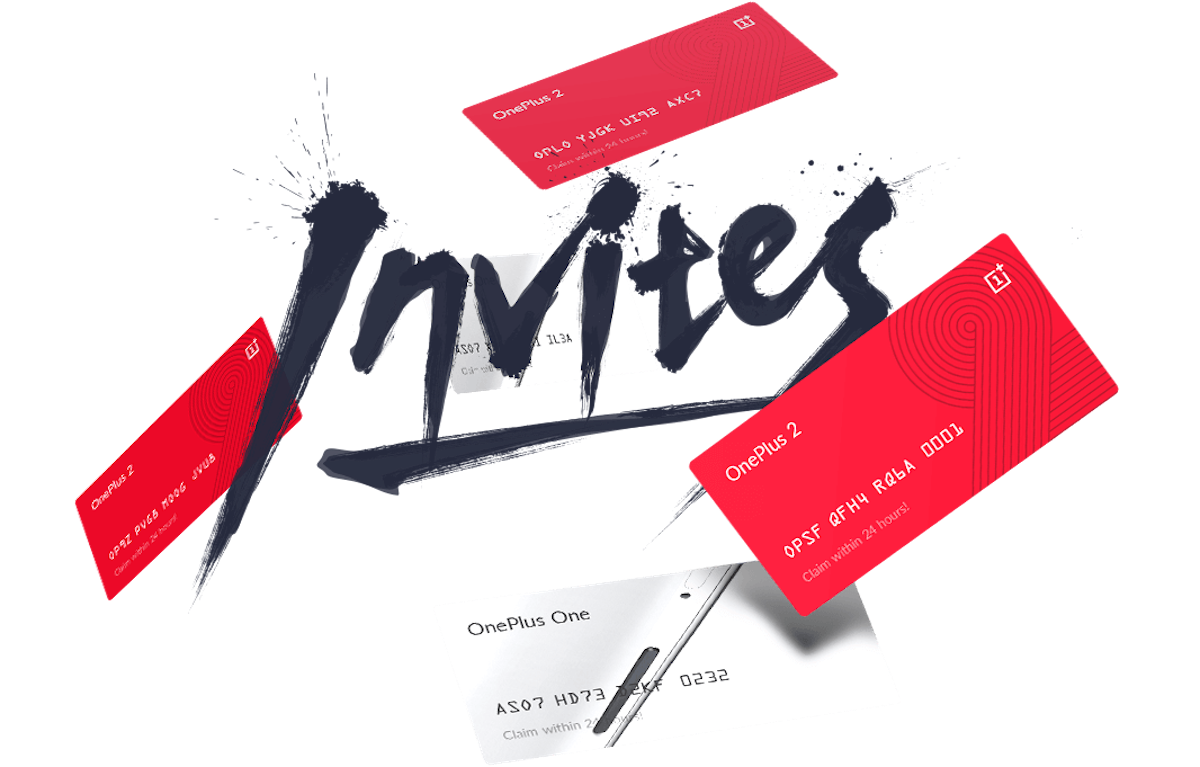 Sadly, despite selling more than a million handsets, OnePlus isn't quite ready to embrace open availability for the OnePlus 2. That means that the invite system will return for the second model, although the company claims that it'll be a much better experience this time round.
According to OnePlus, there will be many more devices available from the start, plus phones will ship faster. They'll also have physical invite cards to give away, and purchasers will get invites for friends much more quickly. With some 350,000+ people on the list for potential invites, well… let's hope they've really stepped up production this time around.
8. It was launched in chaotic fashion
Can we take a moment to talk about the VR launch experience? The focus on community was a nice break from typical, corporate press conferences, and we applaud OnePlus for that (and trying something new here) – but every part of the 30-minute-plus stream went on for too long and didn't even take advantage of the perks of the format.
Virtual reality should be used to create immersive experiences. Ideally, we should have had the phone in our virtual hands, able to view it from all angles and really feel like we were holding it for the first time. Instead, we basically watched a series of 360-degree video feeds of people talking in offices, and never got an especially great look at the device. In fact, we didn't really see anything we wouldn't have rather watched on YouTube on our computers.
And the lack of enthusiasm was hard to shrug off. At once point, the experience brought in Qualcomm's marketing man via a videoconferencing screen to talk about the processor. We put on a VR headset to field a fake conference call with a suit. Brutal.
It had fun moments – like seeing someone in a Spider-Man suit slyly write out an invite code on a wall with post-it notes – but by and large, the stream missed the point of VR and simply dragged the entire way through.
In short: let's not do these regularly, OK tech companies?
Still, well done on the phone itself. We'll have a review just as soon as we can.