7 things you need to know about Call of Duty: WWII
Shoot down Nazis in both alive and undead varieties
After eight straight main games that mostly explored modern-day conflicts or future sci-fi shenanigans, Call of Duty is going back to its roots.
Just revealed today following last week's announcement, Call of Duty: WWII is a clear return to the World War II setting that initially defined the series, albeit with all the modern trappings we've seen in recent entries – including, yes, the familiar Nazi Zombies co-op mode.
Call of Duty's been on a bit of a skid the last few years, so the historical return seems well-timed. But will this reignite the shooter series for fans, or just be a tepid flashback that can't match the classics? We'll find out later this year, but here's what we know right now.
1) It'll have all the big moments
Call of Duty, Medal of Honor, and other shooters seemed to mine World War II for all of its major moments a decade ago, which is at least partially why Activision's series imagined up new conflicts to portray instead. But now, after all these years away and with fresher tech, it's time for another excursion.
Based on what was shown today in the live stream, we will definitely storm Omaha Beach at Normandy in what will surely be the most immersive and unsettling D-Day recreation to date. You will also help liberate Paris and participate in the Battle of the Bulge.
If it's an iconic World War II event, then we'll probably play through it here. While the main storyline takes place in the European theater between 1944 and 1945, the campaign will also include key moments from between 1940 and 1944 to help set the stage.
Oh, and one interesting note: health won't regenerate anymore, and you'll have to get an assist from a medic to get back in fighting shape. That's a surprising twist for the series.
2) There's a human element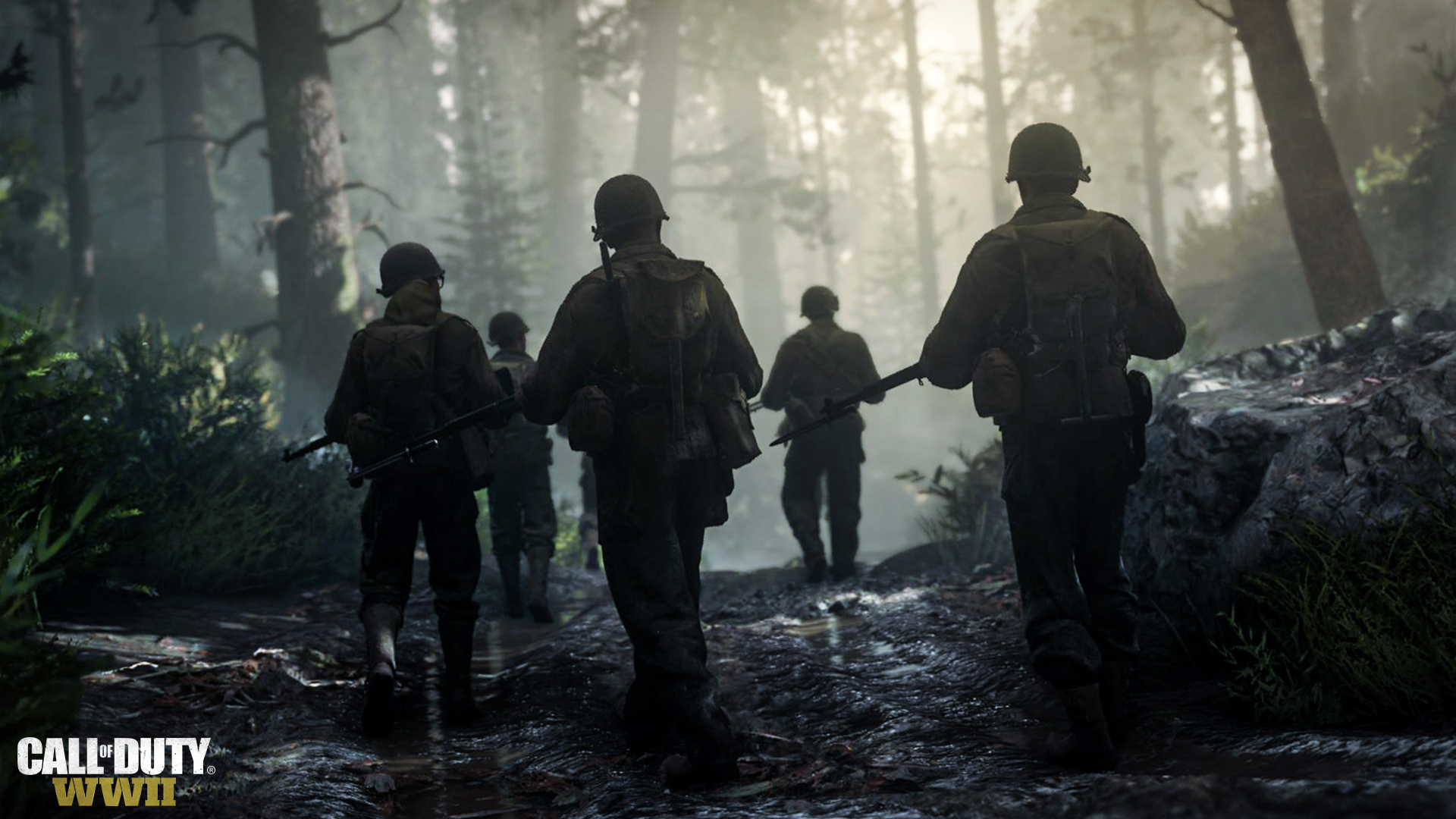 Possibly striving for a Band of Brothers or Saving Private Ryan vibe, you'll have a group of fellow soldiers alongside you in the campaign that you'll get to know and battle alongside in the Fighting First. One of them, Sergeant Pearson, is portrayed by actor Josh Duhamel (Transformers). You, personally, will play as young Ronald "Red" Daniels, who's getting his first sight of war at the age of 19.
Call of Duty's tone has definitely become grittier and more intense over the years, and some of that seems intact here, but the developers also promise more of a respectful homage to the real-life soldiers in WWII. It'll also showcase the horrors of war, including The Holocaust on some level (via Mashable), along with racism and sexism.
Narrative subtlety isn't necessarily the series' strongest suit, maybe we'll get some emotional complexity here. On the other hand…
3) Nazi Zombies return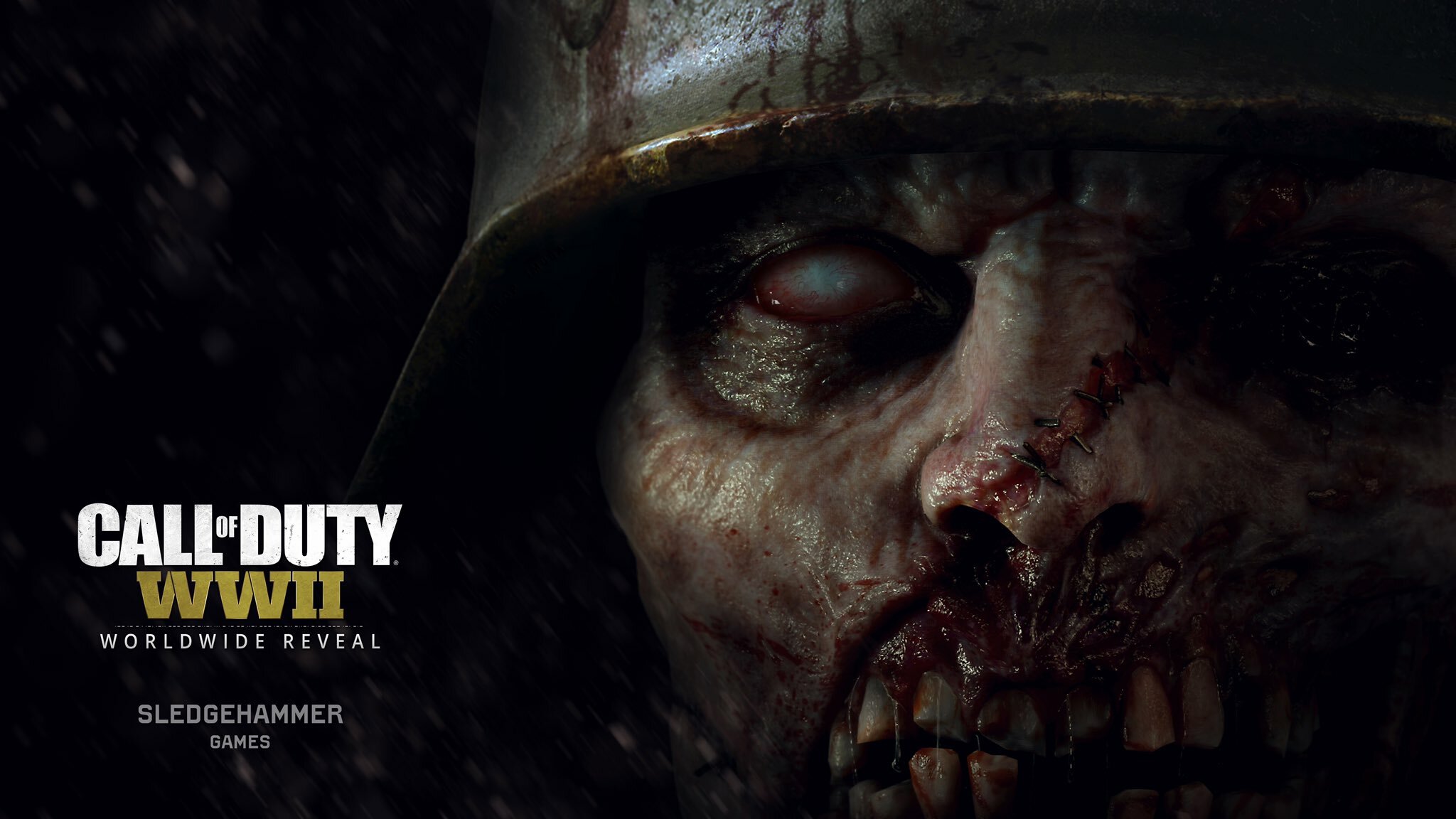 Yep. On one hand, it's obvious: Nazis are the main antagonist of World War II, and there's plenty of incentive to want to take them out in as many modes as possible. On the other hand, it sort of sabotages the whole idea of historical accuracy and being a respectful recreation.
Call of Duty wants to have it both (or all) ways, however, and there's little doubt that it will be entertaining. Right now, we haven't seen the Nazi Zombies mode in play – Activision will do a big reveal later this year for the standalone co-op mode, and given how robust and startlingly massive the Zombies mode has become over the last few games, we should expect something huge.
4) No more jetpacks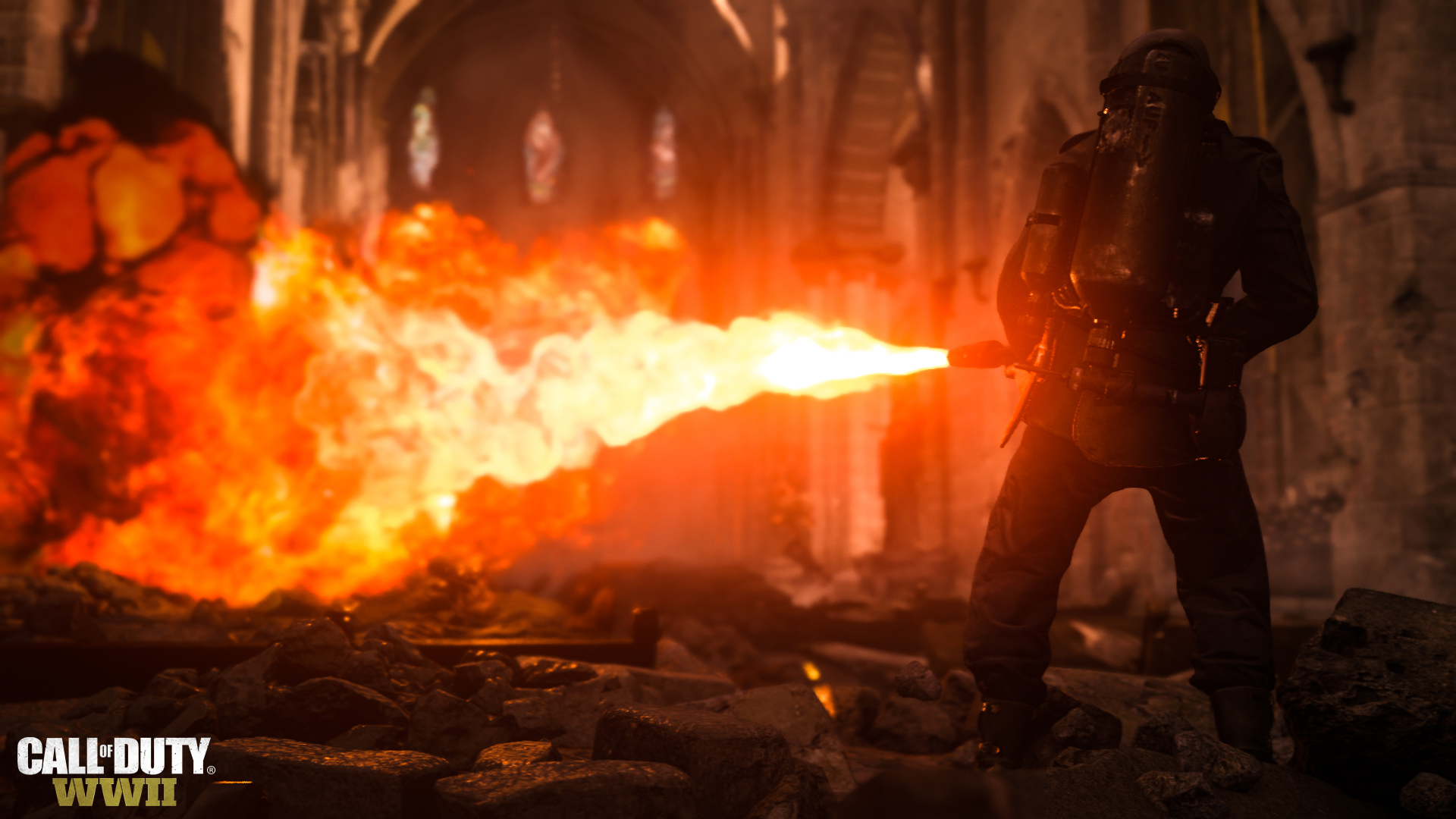 Call of Duty multiplayer has still been plenty fun over the last few years, but the move away from traditional run-and-gun shootouts towards augmented, exo suit-enhanced, jetpack-boosting battles has really taken something away from the series. WWII plans to put it back.
Like Nazi Zombies, Activision wasn't ready to show off online multiplayer today (we'll see it at E3 in June), but the promise of "boots on the ground" action was made at every possible turn. Maybe we can look back to Call of Duty: World at War for an example of what to expect with killstreaks and the like.
We do know about some new modes and features, however. War will be a narrative-driven online mode that focuses on the battle of Axis against Allies, Divisions is "a new approach to Create-a-Class and character customization" that has you progress through your division's ranks, and Headquarters is a new social mode for interacting with other players.
5) Sledgehammer is making it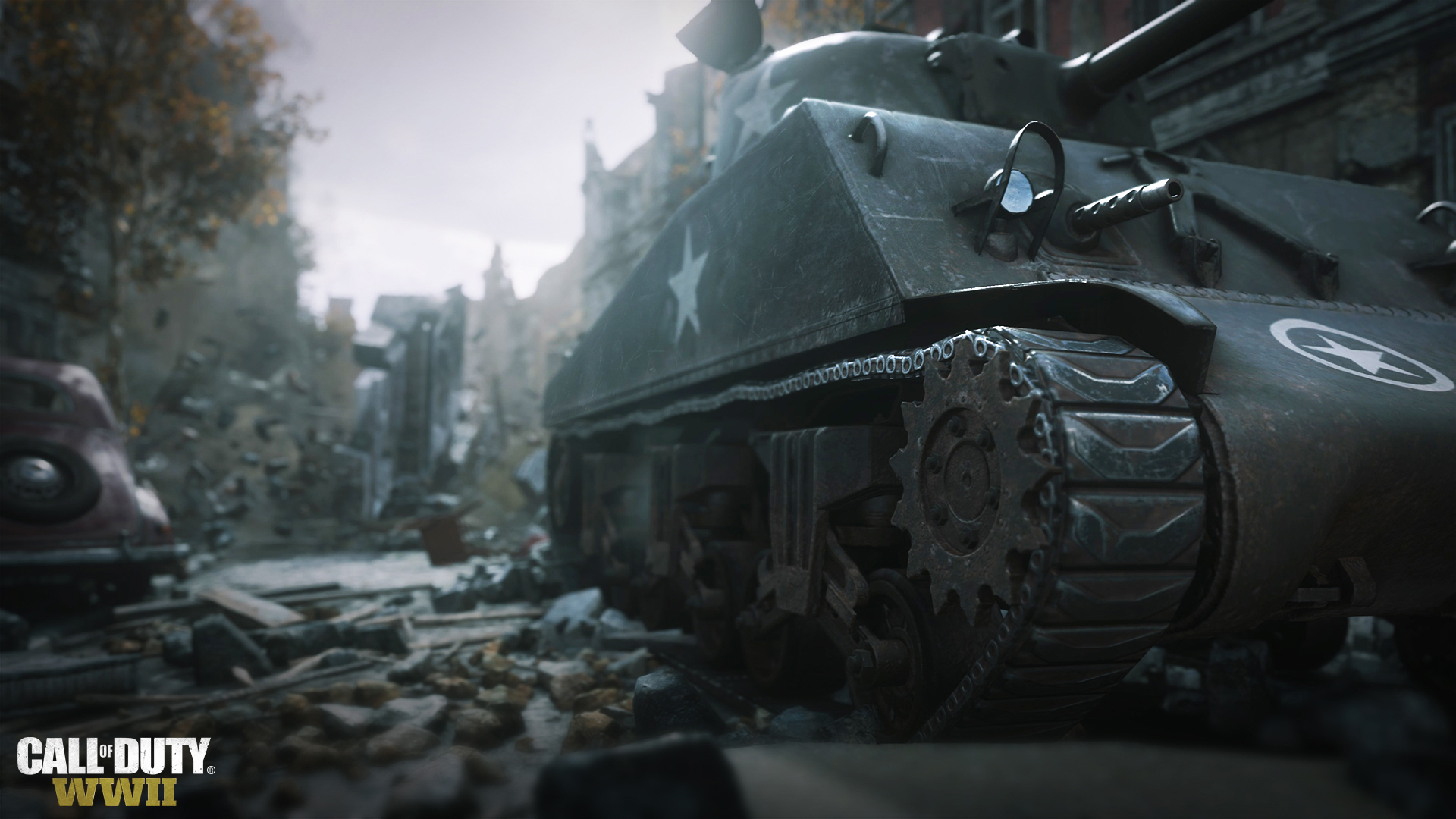 Sledgehammer Games was formed by ex-Visceral Games (Dead Space) developers and helped make Call of Duty: Modern Warfare 3 before tackling Advanced Warfare on their own.
Now they're the team shepherding Call of Duty back to its original setting and subject matter while still keeping all of the modern flourishes intact. Activision's three-team rotation on the series means that Sledgehammer has been working on WWII for at least a couple of years now, so hopefully it'll be plenty polished by the time it hits store shelves.
6) There's a private beta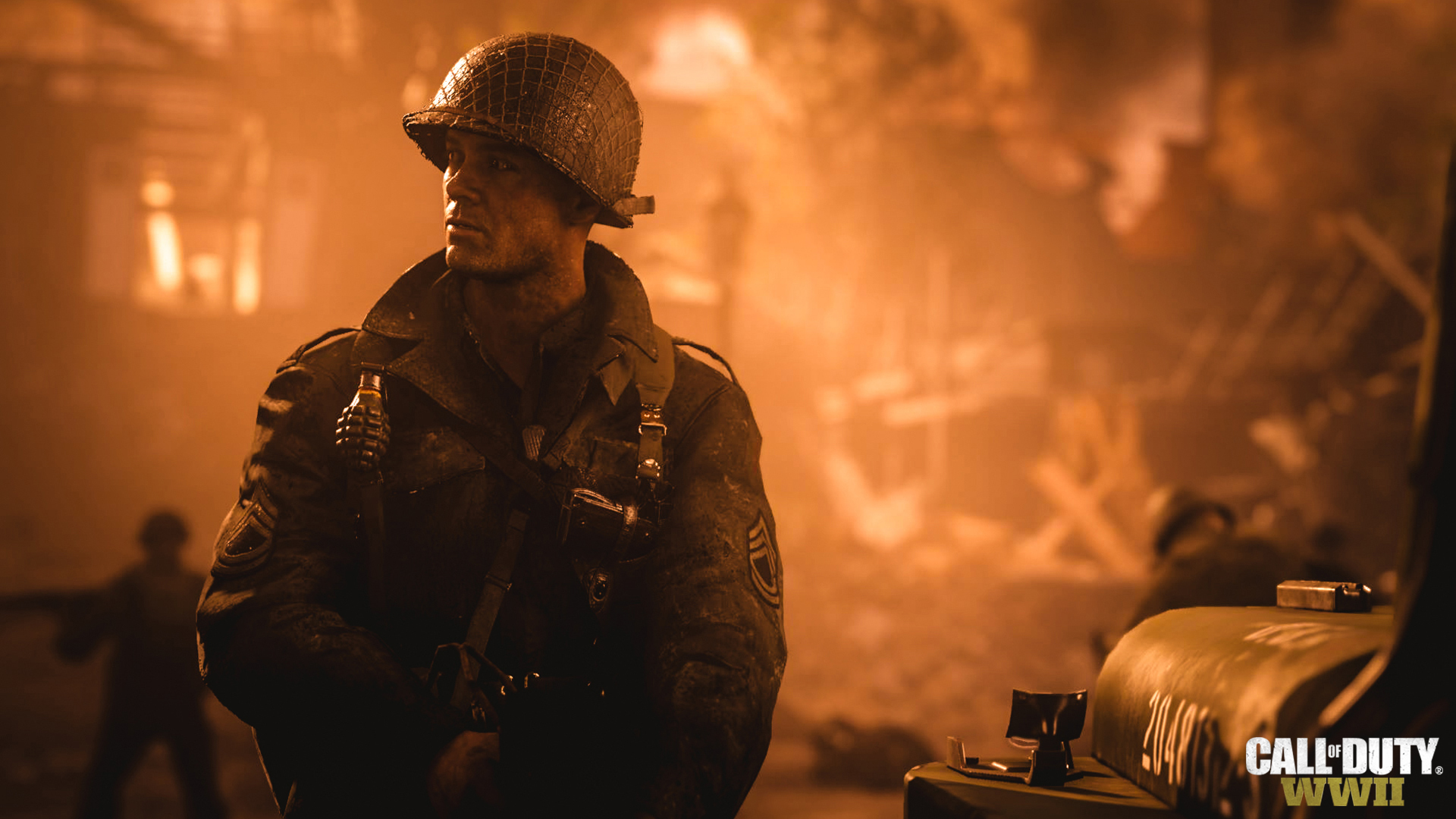 We've seen a lot more public beta tests for multiplayer games over the last year or two, as publishers and developers aim to make sure their big bets don't get crushed by server or balance issues upon launch. But Call of Duty: WWII is going for a tighter player pool instead.
WWII will have a private, closed multiplayer beta instead, with access coming to anyone who pre-orders the game – or maybe through giveaways and other promotions, too. The closed beta will be available first on PlayStation 4, but is expected to hit both Xbox One and PC as well.
Perhaps we'll also see a public beta after the private one hits, and Activision is just keeping it under wraps to juice pre-orders. We'll just have to wait and see. But for now, it looks like you might want to plunk down a deposit if you want to try online play before the full release.
7) It's out in November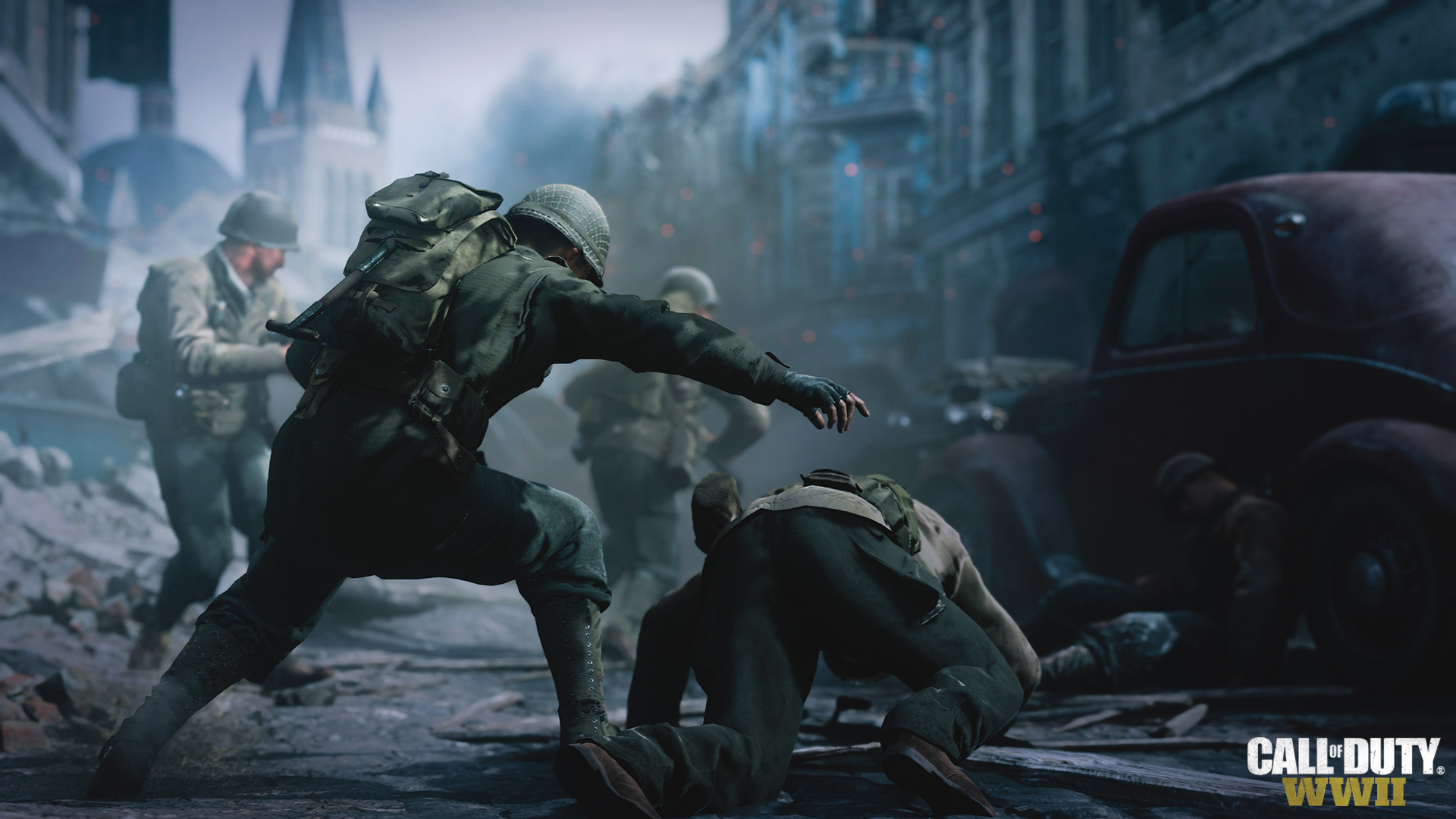 And that full release? It's coming in November – on 3 November, to be precise.
Activision has been claiming the first week of November for Call of Duty for years now, so that's no surprise at all. It's coming out for PlayStation 4, Xbox One, and PC, as mentioned above.
A physical Pro Edition will be available with a Steelbook case, DLC season pass, and other goodies, as well as a Digital Deluxe Edition – both for US$100 apiece. There's probably no messenger bag or enormous statue in the former bundle, given the price. And you can just grab the standard disc or digital versions, of course.