6 things we love and 5 things we hate about 2015's new Apple iPods
The iPod Touch now looks great, but we're still annoyed about it anyway. Here's why…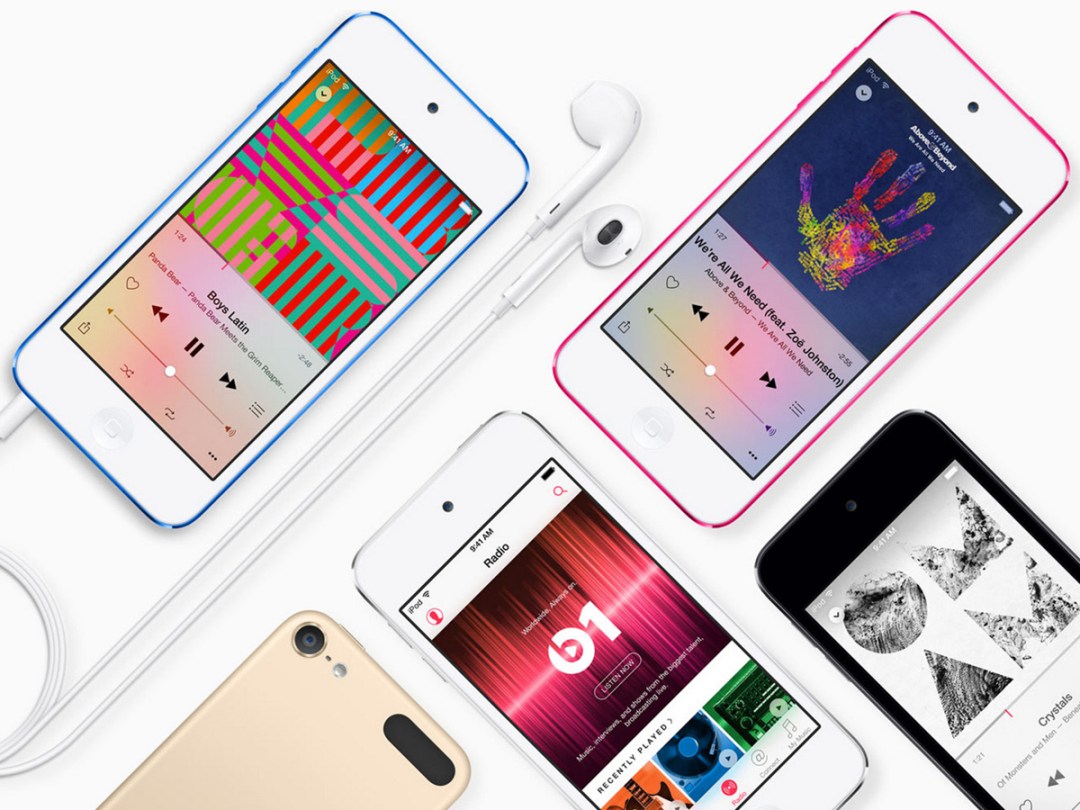 Tim Cook and co are now merrily thumbing their noses at anyone who'd claimed Apple had lost interest in the iPod Touch.
The latest revamp transforms what was an ageing 'iPhone without the phone bit' into something that can almost hold its own with an iPhone 6.
We say almost, because quite a lot more than the Phone app is 'missing', and therefore although we totally want a new iPod Touch, we're managing to simultaneously love and hate it.
What we love about Apple's new iPods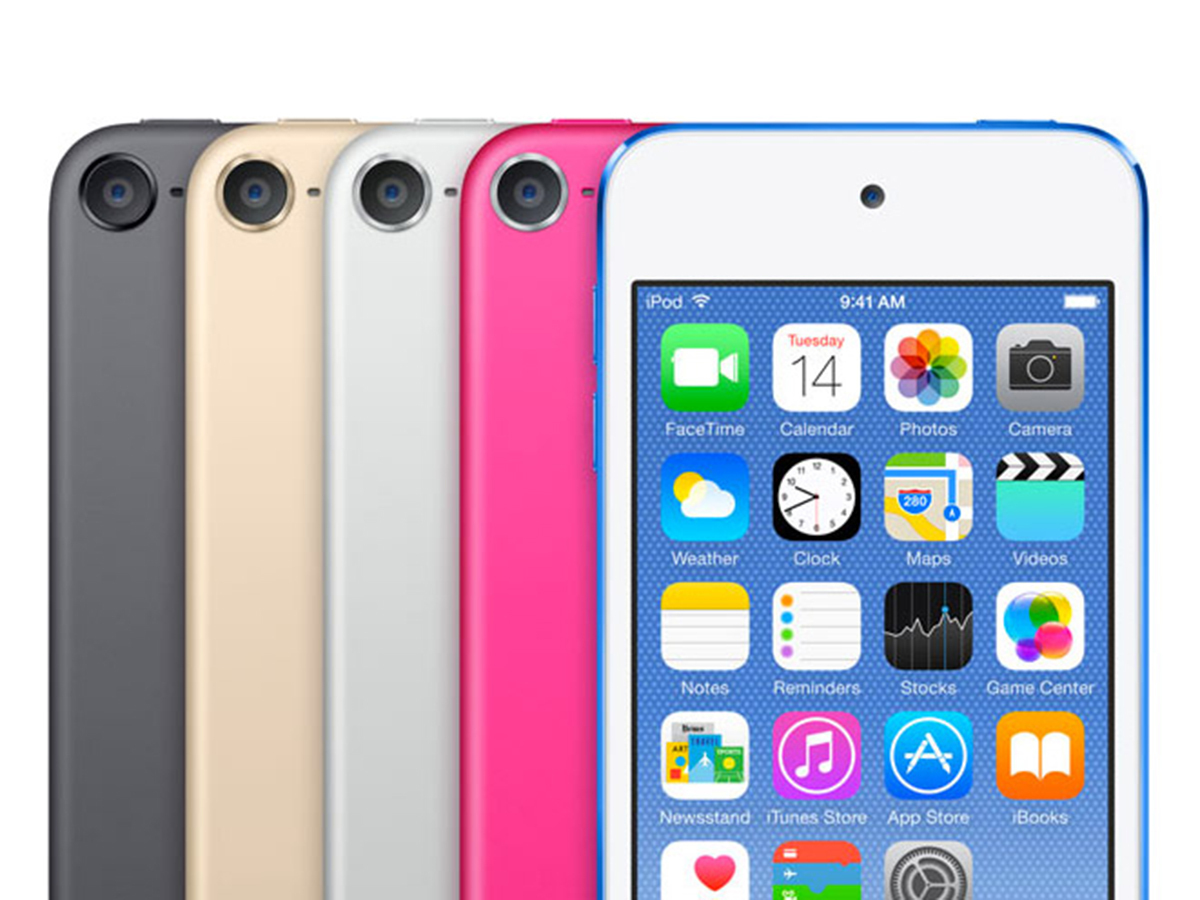 1. MORE POWER! AN A8 CHIP'S INSIDE…
The fifth-generation iPod touch's innards were starting to look dated, given that the device had the same A5 chip as the iPhone 4s. This new model therefore doesn't so much get a speed-bump as a rocket up the bottom.
Its A8 is what you find in an iPhone 6, which means massive performance boosts, not least in Metal-optimised games. There's also better fitness tracking by way of the M8 motion co-processor.
2. VALUE FOR MONEY
Yes, we know: Apple kit's always a huge rip-off and you can get better Android devices for approximately 11p. But with this latest iPod Touch line-up, Apple's price-matched itself, despite offering really big upgrades.
And so the 16, 32 and 64GB models, respectively, still cost £159, £199 and £249, which seems like a good deal to us. Also, there's a big addition to the line-up…
3. THERE'S A 128GB VERSION
The iPod Touch now reaches the dizzy storage heights of 128GB, in a model priced at £329 and only available from Apple. This is great news for anyone trying to cope with the ballooning size of iOS games and Apple's reluctance to help in making game data safe on uninstalls.
But it also nudges the device to within touching distance of the final iPod classic, in terms of capacity (albeit at a higher price) — handy for people who just can't live without over 100GB of locally stored music on-hand at all times.
4. THE CAMERA'S HAD A REVAMP
Pop back to 2013 and the 16GB iPod touch didn't even have a rear camera, and the rest of the range was saddled with one that was a bit rubbish compared to iPhones of the time.
Looking at the new iPod Touch specs, its camera appears to largely match the one in the iPhone 5s. That's not cutting edge, but an 8MP iSight is no slouch, and this is the first iPod with slo-mo and burst-modes.
5. IT HAS FASTER WI-FI
Apple's press release says the new iPod Touch has "three times faster Wi-Fi", which should help out when you're on a FaceTime call and don't fancy acting out an episode of Max Headroom. It'll also speed up downloads of giant games and movies that can be stuffed into that lovely 128GB model.
6. IT MIGHT FORESHADOW A SMALLER IPHONE
We're stretching a bit here, but this new iPod Touch line-up suggests we might get a 4in iPhone that isn't rubbish. It has the chip. It has a decent enough camera (which, remember, can always be improved for more expensive hardware). We'd even be happy with coloured cases.
Shove in Touch ID, 3G and GPS and we're good to go!
What we hate about the new iPods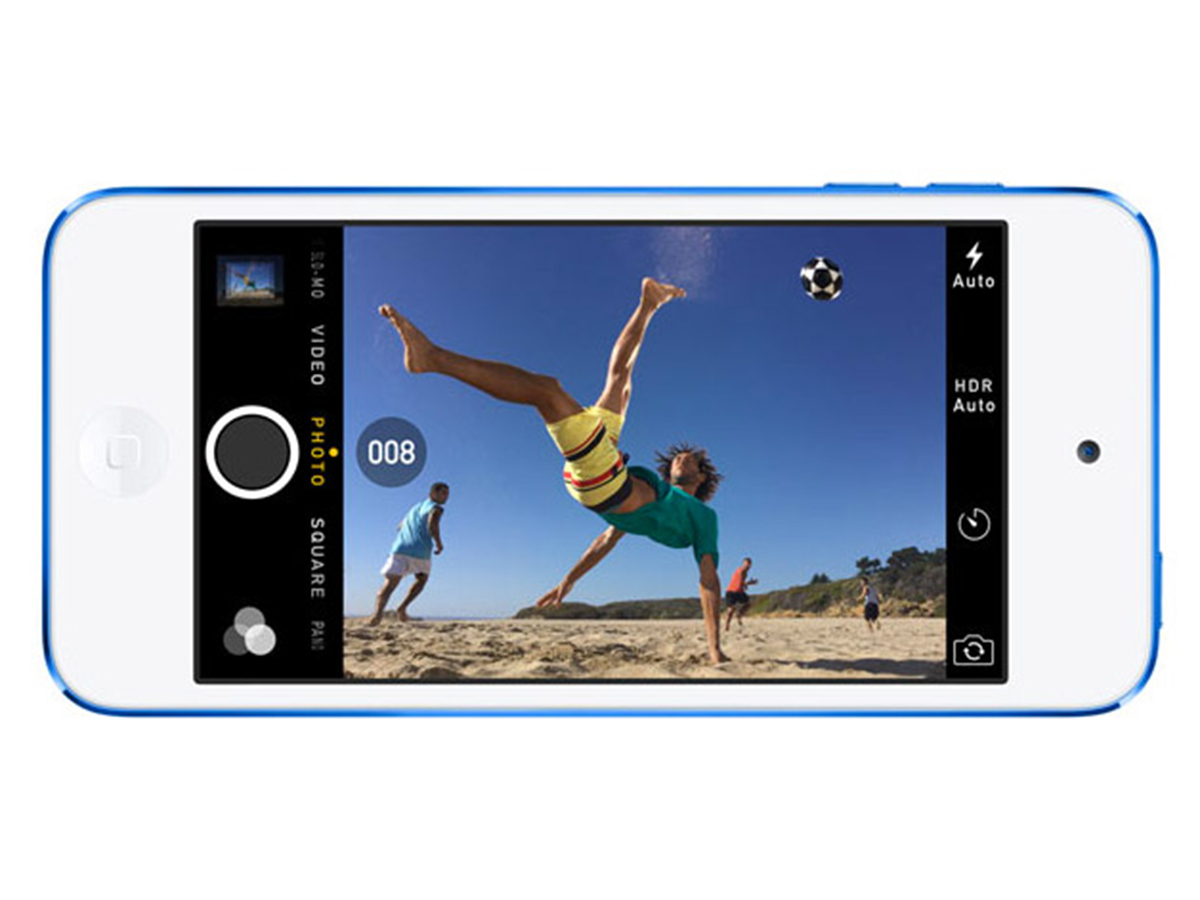 1. THERE'S NO 3G AND GPS
Speaking of 3G and GPS, the iPod Touch doesn't have them. This shouldn't come as a surprise, given that Apple isn't stupid. It's not going to cannibalise its iPhone line by adding these features to a much cheaper device.
But it does mean kids can't use the iPod touch as a kind of substitute iPhone. And by 'kids', we mean 'us'. (Far be it for us to suggest tethering one to a cheap Android device, just to spite Apple…)
2. NO TOUCH ID AND APPLE PAY'S A NON-STARTER
This is a big one. Once you've tried Touch ID, having an iOS device without it feels wrong. You have to type in a password like some kind of caveman while buying apps. You can't unlock apps with a thumb.
More to the point, it's another reason why there's no mention of Apple Pay on the iPod Touch specs page. Again, this serves to differentiate the iPod Touch and iPhone, but it's a pity you won't be able to pay for shiny new things with your shiny new thing.
3. THERE'S NO BIG-SCREEN VERSION
Although we're excited that this new iPod Touch perhaps makes a smaller iPhone more likely, we're also disappointed there's no model with a bigger display, like the one on the iPhone 6 (or 6 Plus). We're contrary like that sometimes.
The thing is, the iPod Touch is fab for gaming and creative apps, and having a bigger screen would make those things shine all the more.
4. IT STILL STARTS AT 16GB
This one's a bit harsh, but we're going to say it anyway: Apple, the time of the 16GB iOS device is done. It's just not enough space, and after you've installed a few games, recorded some HD video, and shot a load of photos, you'll seethe on seeing that 'Device almost full' warning and wish you'd spent that extra 40 quid on a 32GB model.
Still, at least with the iPod Touch, a 32GB model exists, meaning we're not getting iPhone 6-style upsell awfulness.
5. THE OTHER iPODS ARE UNCHANGED
We've until now ignored the other iPods updated today, and for good reason: they pretty much weren't. The iPod Nano and iPod Shuffle live on, with identical specs. The only change is some new colours, to match the stylings of the new iPod Touch.
Once, the Nano and Shuffle were Apple's playgrounds for experimenting with new form-factors and ideas. These devices now seem relegated to the point they'll get the odd new lick of paint until one day abruptly joining the iPod Classic in the obsolete tech graveyard in the sky.