4 things to know about Fujifilm's X-S10
Count on your camera to be strong and stable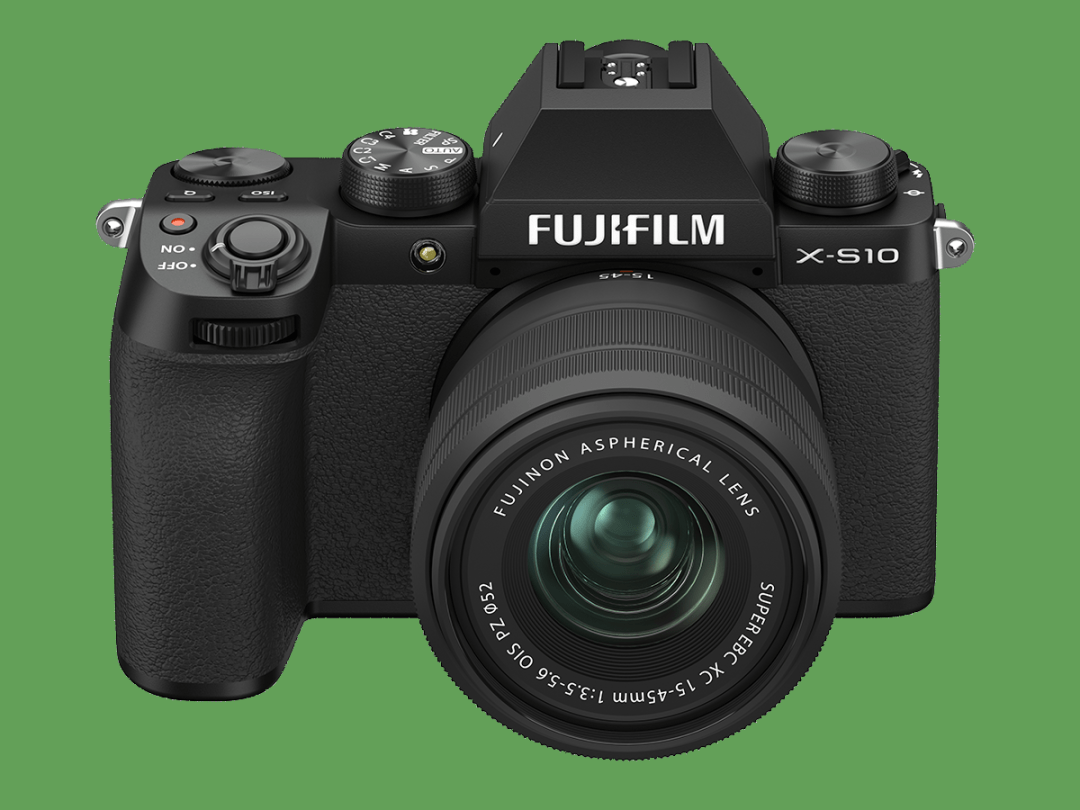 Fujifilm has always prided itself in making beautiful cameras which play on retro styling and old school manual dials. Yet the biggest obstacle to 'getting into photography' is getting your noggin around all the dials and buttons. It can be as overwhelming and almost as bewildering as the government's tier systems. 
Enter the mid-range Fujifilm X-S10 mirrorless camera with an APS-C sensor at its core, touted as a mini X-T4 and for a fraction of the price. It's smaller and arguably more user-friendly with less manual dials, and of course the headline feature: in body image stabilisation.
So, if you're yet to be won over by Fujifilm's charms, maybe some of these changes will tick those unchecked boxes.
We spent 24 hours with a review sample, so have had time to dig a little deeper. Here's what's worth knowing.
Get a grip: The design has been overhauled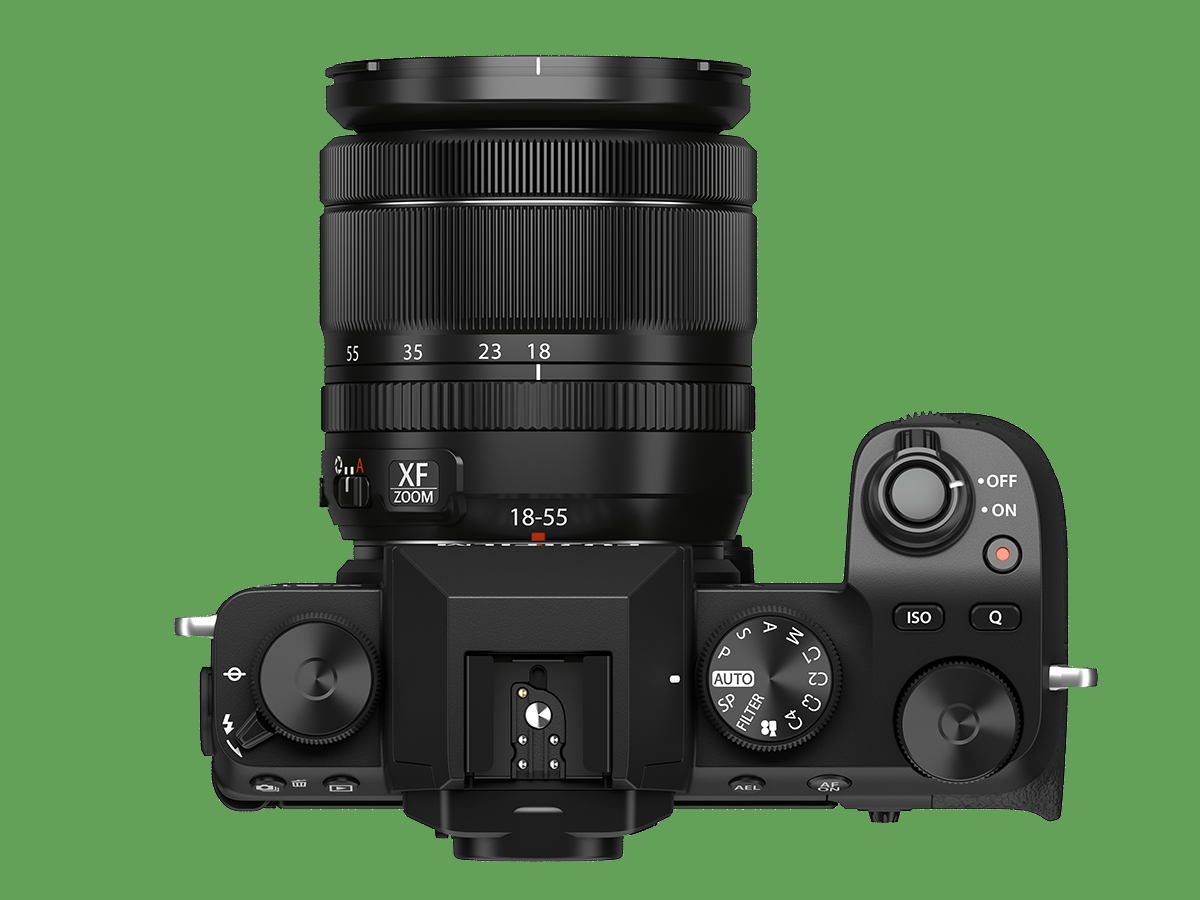 Fujifilm's X series has made only incremental changes to its design in the past, but the X-S10 isn't a continuation of this line, is not a replacement for the would-be X-T40, but a camera breaking the mould.
The hulking deep grip is a new design feature, and something of a hallmark feature on many a chunky DSLR. It does make handling easy, you feel less precious about dropping it and the extra ergonomics are a big bonus.
Although we were trialing the camera with a 18-55mm lens, we can see it being a real clincher when using long lenses where the weight is less evenly spread. At 465g it's substantially lighter than an X-T4 and just a touch over the Nikon Z50, which could be seen as its closest rival.
The triplet of dials is nowhere to be seen, and Fujifilm have opted for a pared back approach to operations. You get one main dial offering: Program, Aperture, Shutter Speed, Manual. If you're coming from a Nikon or Sony, it'll make the transition a doddle.
As for Fujifilm purists, there are other Fujis for you. Thankfully, the AF joystick is still around for selecting autofocus points – the crowning jewel of the camera operations in our humble opinion.
Sense check: Same sensor as the Fuji flagship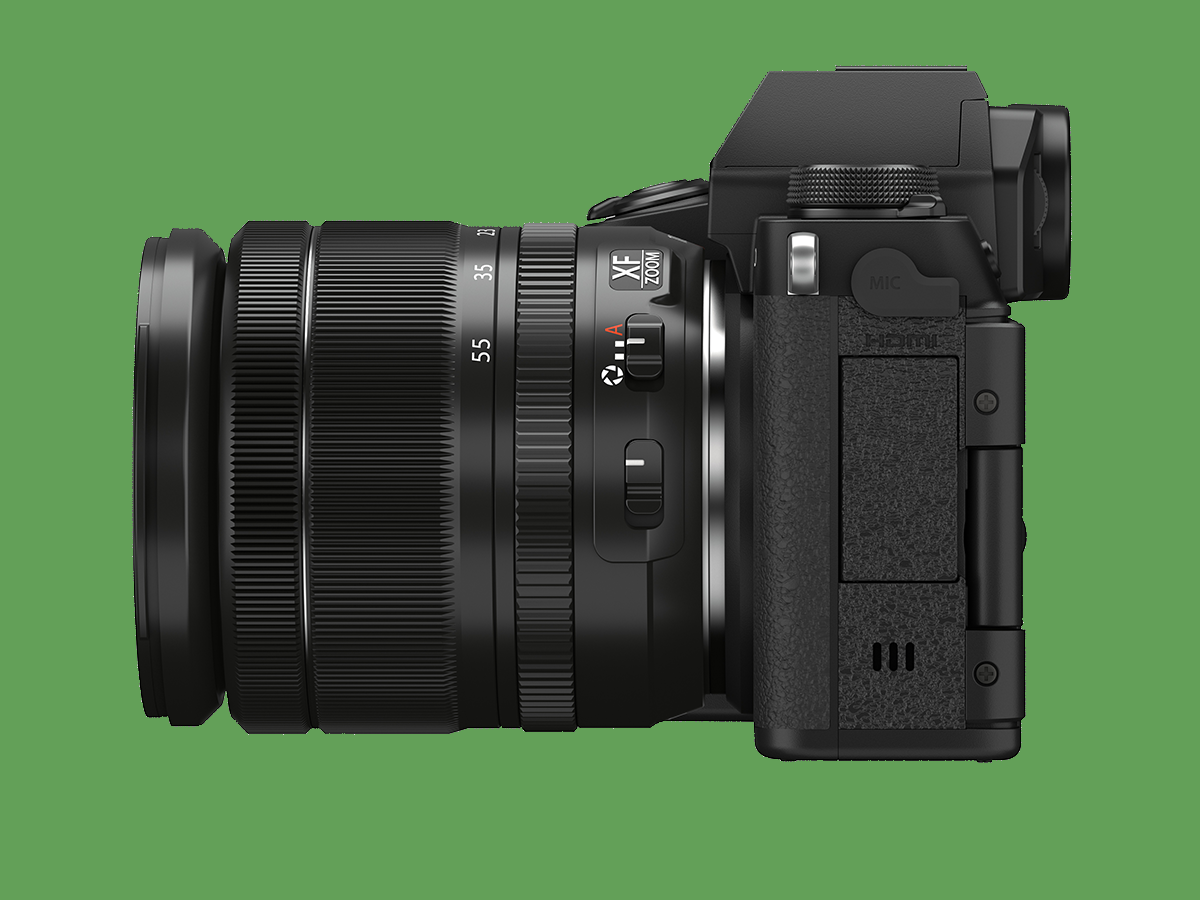 Camera nerds know bigger doesn't mean better, and that the power of a sensor isn't about size alone.
The 26.1MP back-illuminated sensor is the same one you'll find in the much-lauded X-T30 and X-T4. Thanks to Fujifilm's "Colour science" – photographs straight out the camera rarely disappoint. And we were particularly impressed by the amount of detail with stills shot in low-light.
The brilliant Fujifilm filters are all available on the X-S10 camera too, including the option to add grain, which we're huge fans of. In fact we forgot to switch it off and decided to go for a particular mood in the short space of time we had trialling it. See pics below for evidence.
The IBIS system really comes into play in the evenings when there's less light and also for shooting video. It'll mean handheld video is an option and allows you to shoot at lower ISOs for improved overall image quality.
Fujifilm X-S10 photo gallery
Fujifilm X-S10 image gallery
Drop in the Ocean*: There's no waterproofing
* definitely don't do this.
You're probably thinking what's the catch? And there is one. Currently the Fujifilm X-S10 has no weather sealing.
The inclusion of a 3.5mm mic input for external mics does give it some video cred, however, if there's a sudden shower while you're in the middle of filming, there may be trouble ahead.
However, without having tested the camera in the rain, it could well be that it's fine in a light shower, but just doesn't have the official waterproofing accreditation. But it certainly shouldn't be used in a heavy downpour.
Move your body: Price and availability
The Fujifilm X-S20 is now available and will cost £949 and comes in the following lens bundles too. The XC15-45mm kit bundle costs £999 and the XF18-55mm kit lens bundle, (the one we've been testing) for £1299. And if you want to splash out, go for the XF16-80mm bundle for £1399.
It's not cheap, but then again there are few mirrorless cameras which offer so much in terms of performance, tech and ergonomics.
Having spent most of lockdown with this camera, we'll be giving it a full review soon.