Fujifilm X-T30 review
Honey, I shrunk the X-T3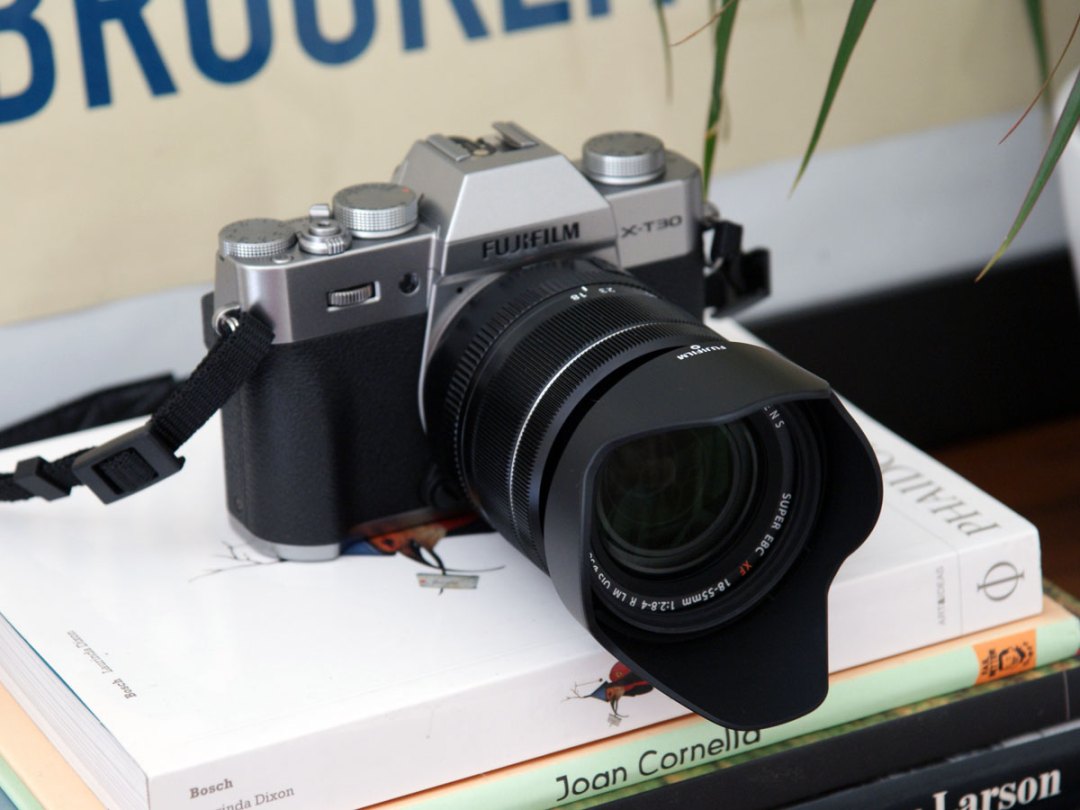 Last September, Fujifilm's X-T3 was described on this very website as "the best APS-C camera on planet Earth". High praise indeed, and well-deserved too – but despite our effusiveness, we do realise the X-T3 isn't for everyone, priced as it is at £1,349 without a lens.
Enter the new X-T30, a stripped-down X-T3 for the masses. Fujifilm has dubbed this successor to the hugely popular X-T20 the "little giant" and claims it offers many of the features of the X-T3 despite being significantly cheaper and smaller.
Let's find out if it lives up to its lofty billing.
Design and build: small soldier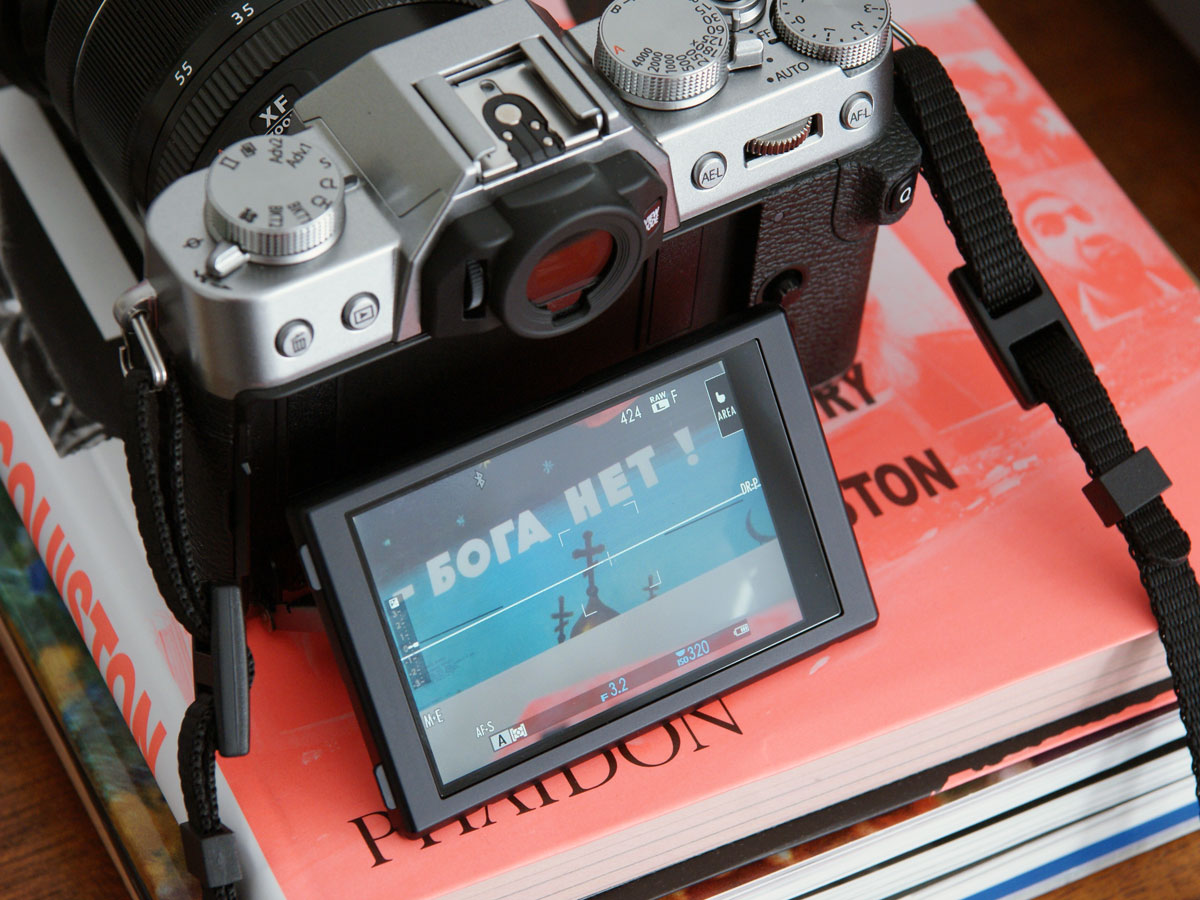 Being a regular user of Fujifilm's excellent X-Pro2 – a mirrorless camera I consider to be quite compact – I was expecting something of a similar size to greet me when I opened the X-T30's box. I was a little taken aback by the fact that it's substantially smaller, not to mention about 20% lighter.
Even with the fairly sizeable 18-55mm f/2.8-4.0 lens included in the box (a bundle priced at £1,199) attached, it's the sort of camera you can carry around all day without risking a neck ache.
The classic X series retro styling is present and correct, with our review sample sporting a fetching silver and black colourway; the camera is also available in an all-black option.
Build quality is solid, with the silver areas being metal and the black areas textured hard plastic, with an LCD touchscreen tilting – but there's none of the weatherproofing of models like the X-Pro2 and X-T3.
There's not much to grip onto here, with only small textured bumps on the front and back to give the user's right hand some purchase.
Handling: littlest finger first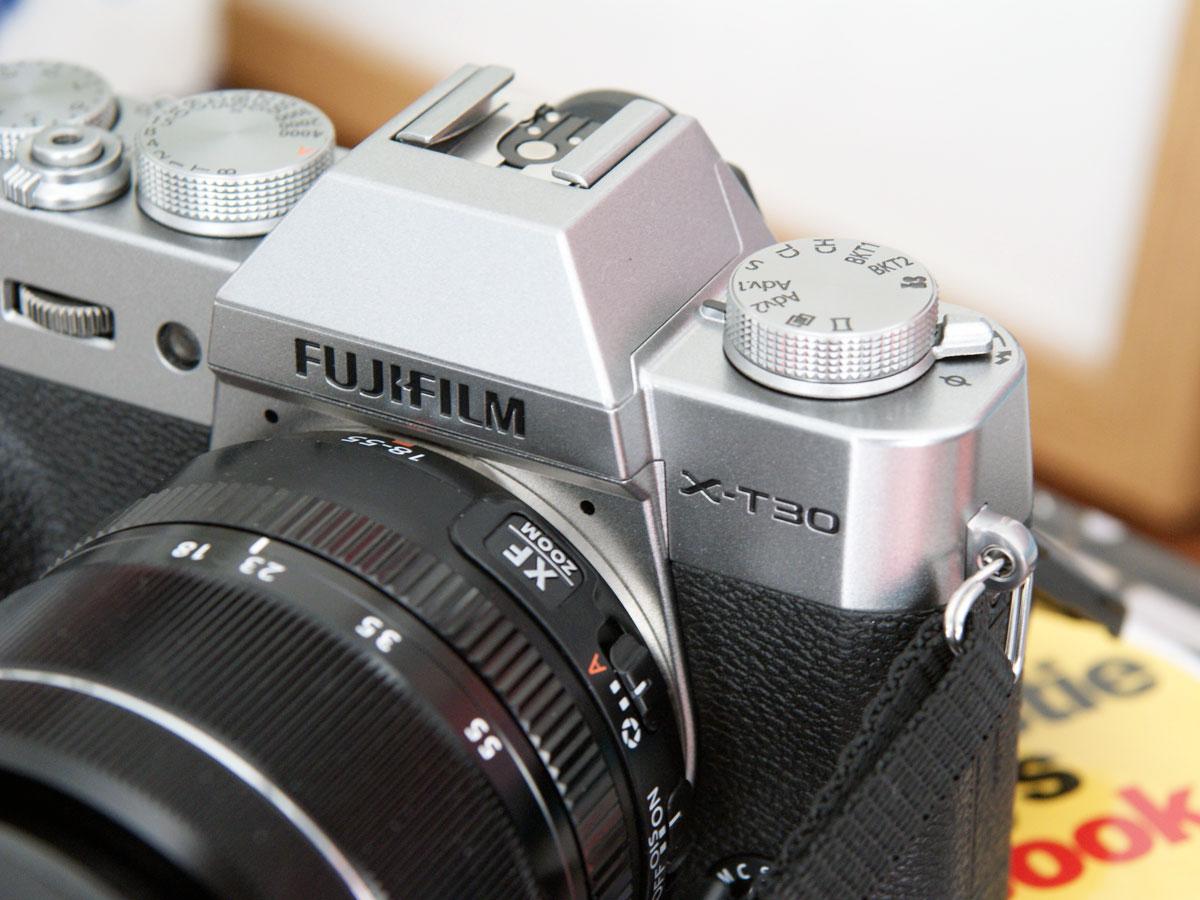 Despite its diminutive size, Fujifilm has veritably peppered the body with controls. On the top plate alone you'll find three dials, a lever to pop up the built-in flash, a shutter button and a customisable Fn button; the back has seven buttons, a directional navigator nubbin and an adjustment wheel; and the front has a shooting mode switch and another adjustment wheel.
It's a lot of controls for a small camera, and at first I found my thumb struggling to find the nubbin, as well as accidentally hitting the Q button on the rear right hand grip bump. I got used to things fairly quickly – the overall control layout will be familiar to anyone with X series experience – but large-handed photographers may have a more frustrating time, both with the teeny weeny controls and the lack of chunky places to grip.
The rear touchscreen is far less likely to be a source of irritation. Sure, it doesn't flip 180º into "selfie" mode, which does diminish this camera's appeal to wannabe vloggers and those of an inveterately online bent, but it tilts upwards 90º and downwards about 45º, supporting waist-level and about-the-head shooting.
It's also pleasingly bright and detailed, and thanks to its touch talents you can quickly tap it to set a focus area or, after hitting the Q button, adjust shooting settings. There's also a decent electronic viewfinder on here – albeit not as decent as the one on the X-T3, which is larger and more detailed. But I couldn't find much fault with the X-T30's EVF – it's bright, doesn't lag and covers the whole frame.
Stills performance: X factor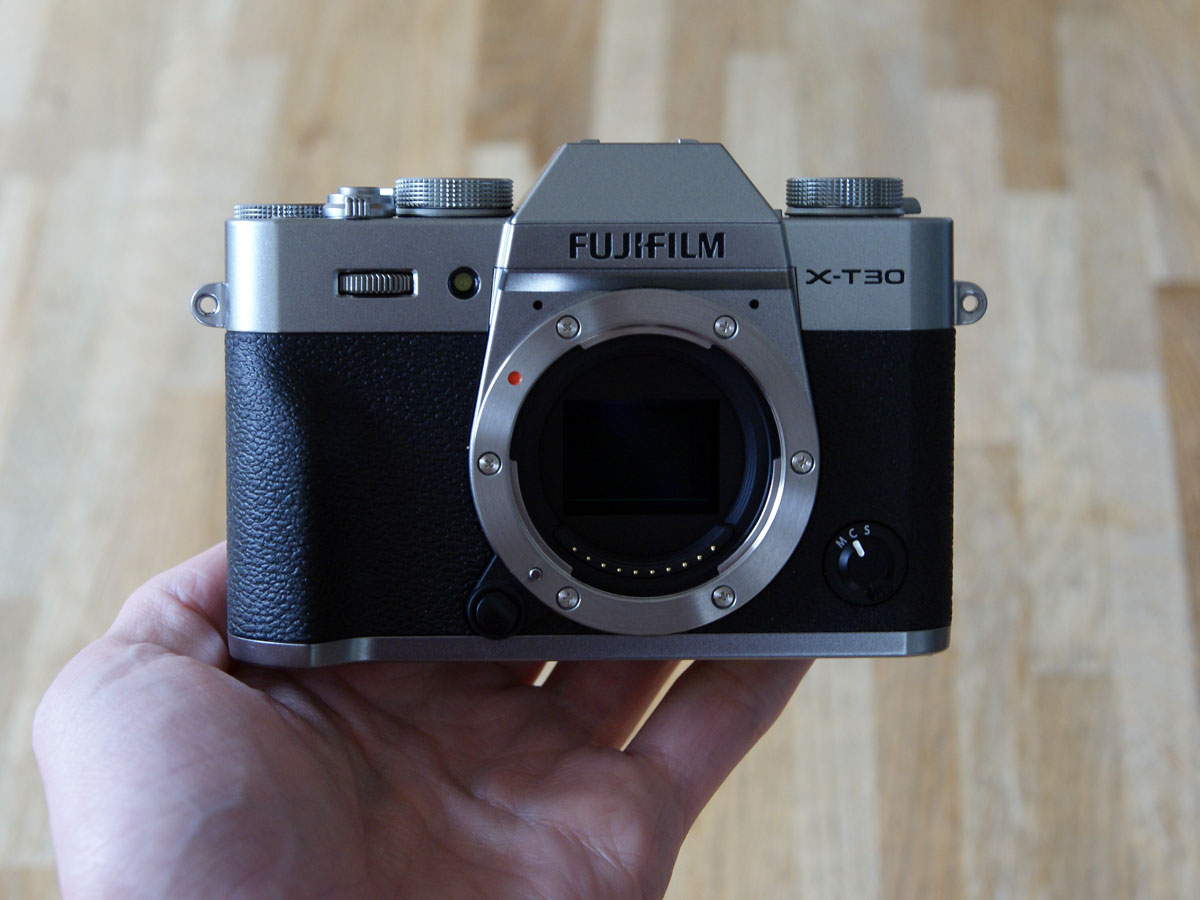 The X-T30 has the same 26.1MP APS-C sensor and quad-core X Processor 4 as the X-T3, and it's capable of similar photographic feats: there's a huge ISO range of 160 to 12800 (or 80 to 51200 in extended mode), plus the ability to shoot continuously with zero blackout at extremely high speeds – up to 30fps with electronic shutter and a 1.25x crop, or 20fps uncropped.
The buffer when rattling off shots this fast does fill more quickly than the X-T3 though; at 30fps, you won't even be able to shoot an entire second's worth of images before you're bottlenecked. That's perhaps a consequence of the X-T30 having a single SD card slot as opposed to the X-T3's two.
The camera also retains the X-T3's superb phase detection autofocus system, with 99% of the sensor covered by AF points. That means it can even lock onto subjects squeezed into the corner of the frame; it does so accurately and quickly, even in less than ideal lighting conditions.
There's face and eye detection on board, as well as a highly customisable AF tracking system, and these work well. JPEGs straight from the camera, of which we've posted a few examples here, look richly detailed and sharp, even when you nudge into the higher ISO settings. The 51200 highest ISO is very noisy, but you can certainly use 6400 and even 12800 and end up with shots that aren't overly noisy – so this camera is pretty impressive in low light for an APS-C model, as long as you're fairly careful with the aperture setting.
There's no in-body image stabilisation, but many of Fujifilm's lenses come with OIS. Images don't demonstrate a massive amount of dynamic range off the bat, but that's something you can work around (especially if you shoot in RAW) and in general we think they look natural, clean and sharp. This being a Fujifilm camera, you get access to the company's excellent film simulation modes – essentially expertly-tweaked filters that invest your photos with the look of different types of classic colour and monochrome analogue film. There are 16 in all here, if you count the sub modes, and even if you're addicted to editing your own photos they're worth a try.
Video performance: Second unit director
Despite having the same sensor and processor as the X-T3, video recording is one area where the X-T30 lags a fair bit behind its pricier big brother.
The X-T3 records 4K at up to 60fps, with a Hybrig Log Gamma HDR option, at up to 10-bit quality internally the X-T30's 4K frame rate tops out at 30fps, any 4:2:2 10-bit recording has to be done externally via its HDMI output and it doesn't support HDR.
That said, its video quality is nothing to be sniffed at, whether you're capturing your footage in 4K or 1080p (the latter does offer 60fps recording, by the way). Take a look at our embedded sample clips to get an idea for yourself of the excellent level of detail you can expect, and for the 1080p clip, note that we recorded everything at 120fps for that buttery smooth slo-mo playback at 24fps – a setting that comes built into the camera alongside a bunch of other fast/slow options.
Fujifilm X-T30 verdict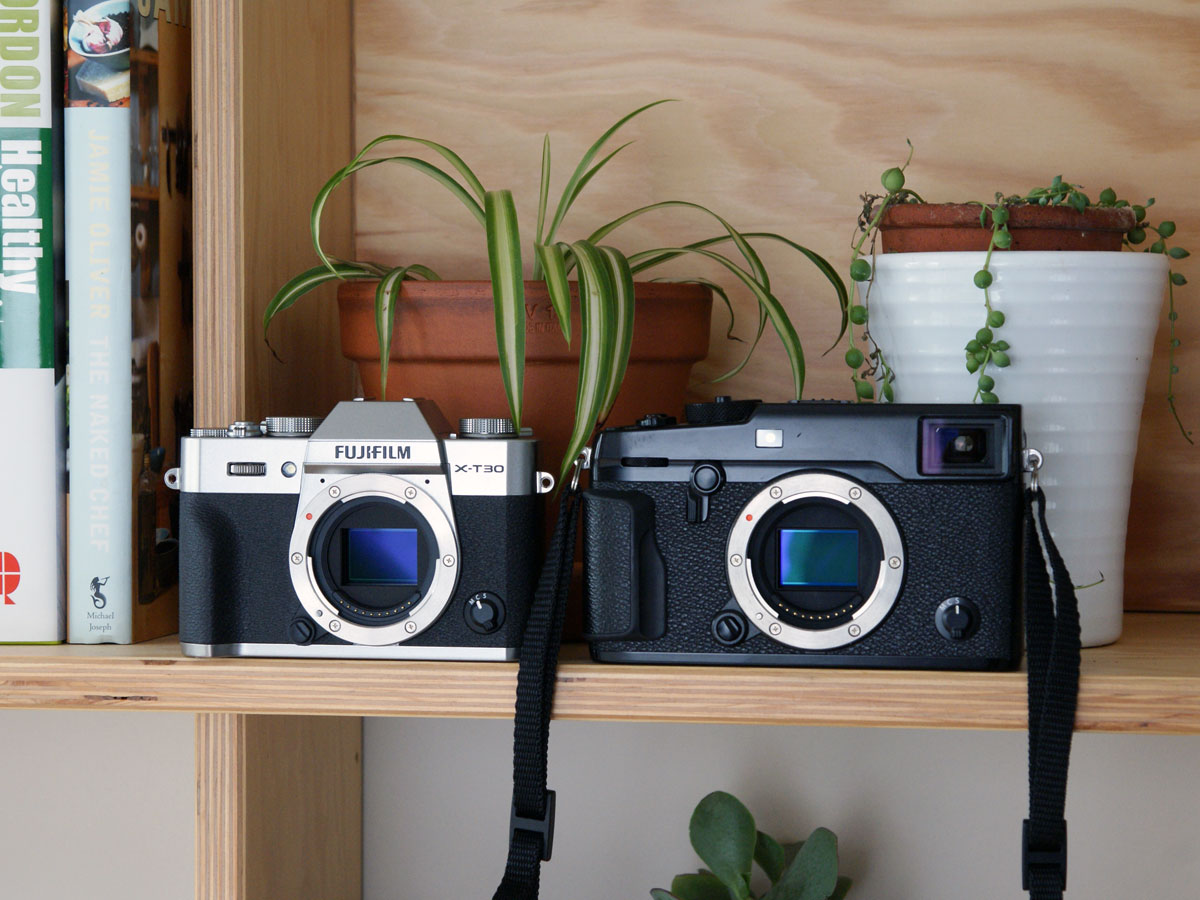 While the X-T3 remains the more powerful camera, particularly if you're a video shooter, the X-T30 does a brilliant job of distilling the pricier model's essential appeal into a cheaper, more compact body. If you're coming to mirrorless cameras for the first time and wondering which brand to go for, Fujifilm might not seem the most obvious choice.
Panasonic and Sony are bigger players, it's true, and the mighty Canon and Nikon have finally jumped off the fence in a manner that suggests they're serious about mirrorless – but cameras like the X-T30 are a stark reminder of how well Fujifilm goes about its business.
Not only is this richly-equipped when it comes to both video and stills shooting options, it's designed so that photographers have lots of control at their fingertips. And its image quality is superb. If you're a seasoned photographer who knows their way around a camera but is making a first foray into mirrorless or video recording, or the owner of an older, cheaper Fujifilm X series looking to step up to something with a bit more depth and versatility, this camera would make an excellent choice.
Stuff Says…
Versatile, compact, powerful, stylish and not insanely expensive – Fuji's all-rounder really is a little wonder
Good Stuff
Excellent image quality
Crispy 4K video
Compact body
Lots of controls to hand
Bad Stuff
Tiny rear buttons
Not much for larger hands to grip