25 best food movies ever
We roll out the red carpet for reel restaurants, appetising action and mealy movies in this list of the best food films ever made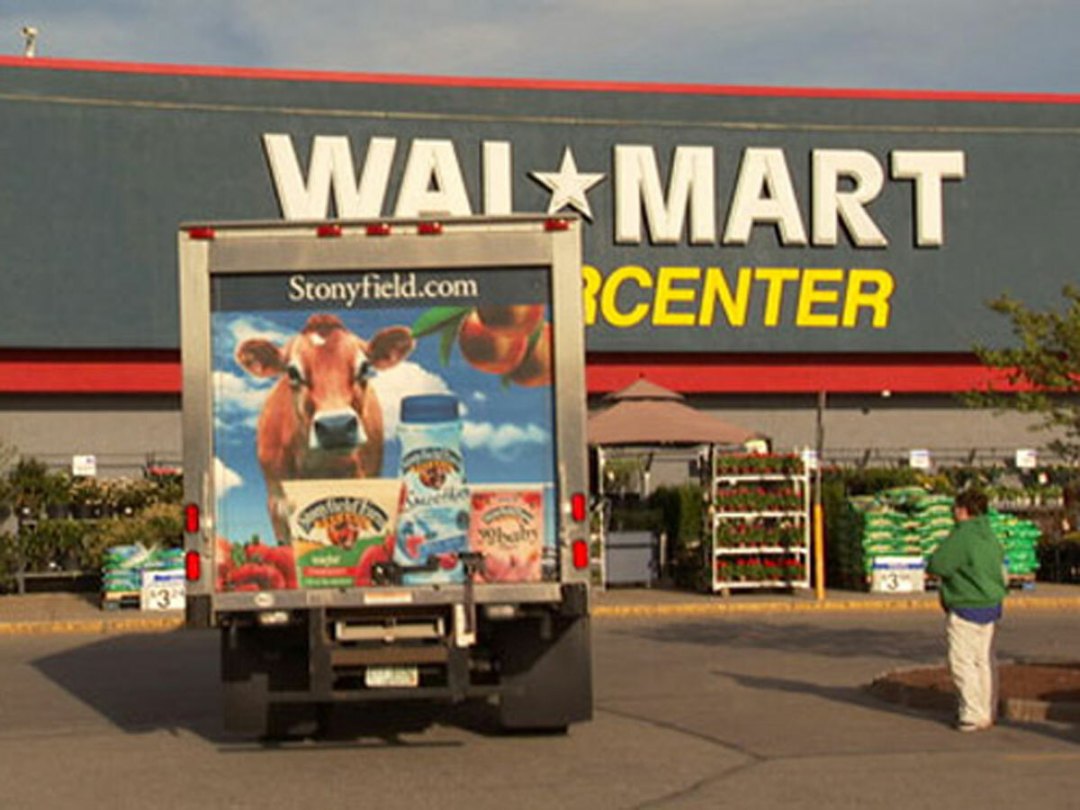 Got a craving for a tasty movie or two? Here are 25 of the best – more than enough food for thought.
Willy Wonka and the Chocolate Factory (1971)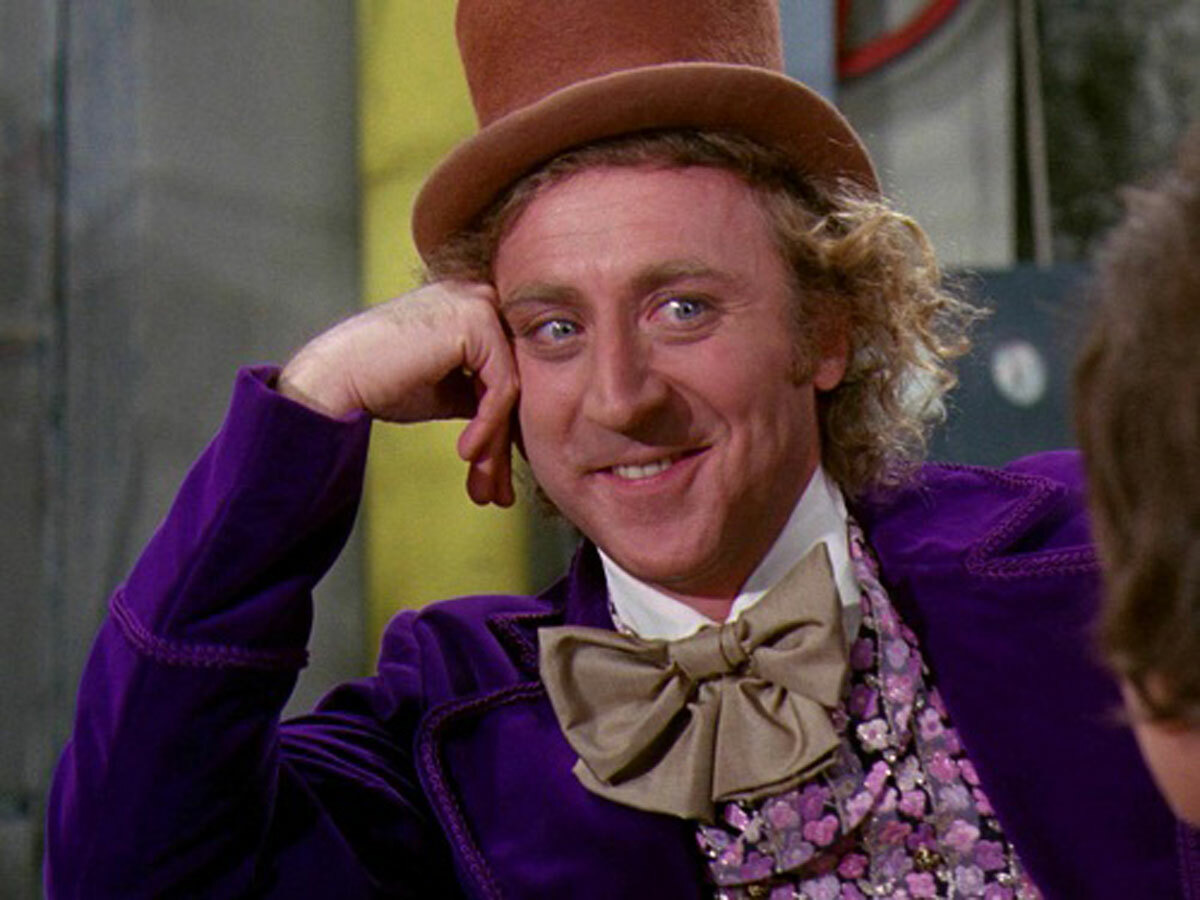 Forget Johnny Depp – the only Wonka worth worrying about is Wilder. Gene Wilder, that is, who mixes a childish sense of wonder with outbursts of spiteful petulance as he guides a group of lucky Golden Ticket winners around the titular Chocolate Factory. It may look like a candy-coated confection, but true to Roald Dahl's book, Mel Stuart's film has a dark centre.
Cloudy with a Chance of Meatballs (2009)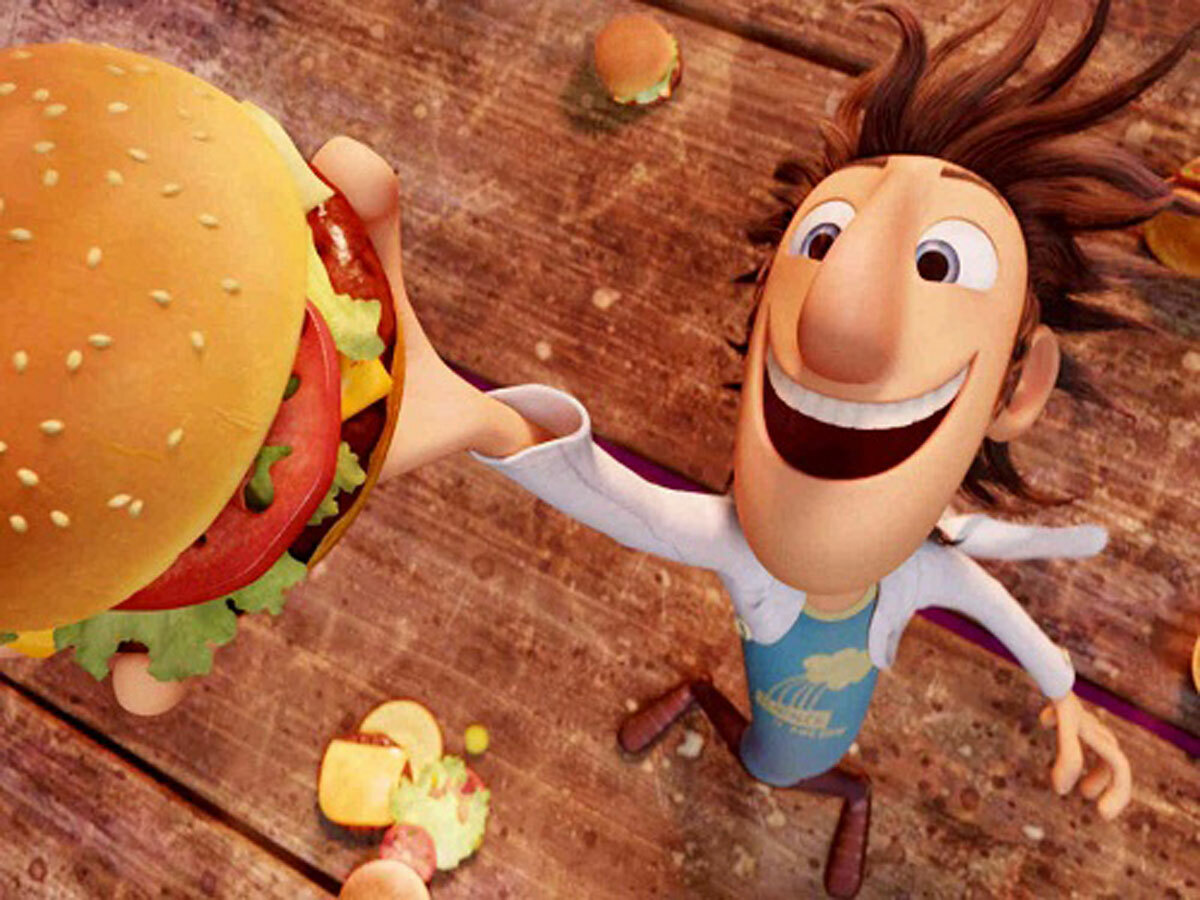 Well-meaning inventor Flint Lockwood creates a gadget that turns water into food – and before long it's raining cheeseburgers, spaghetti and chicken. Which sounds like a good thing to us, but before long he's having to tangle with food tornadoes and a giant sentient meatball.
My Dinner With Andre (1981)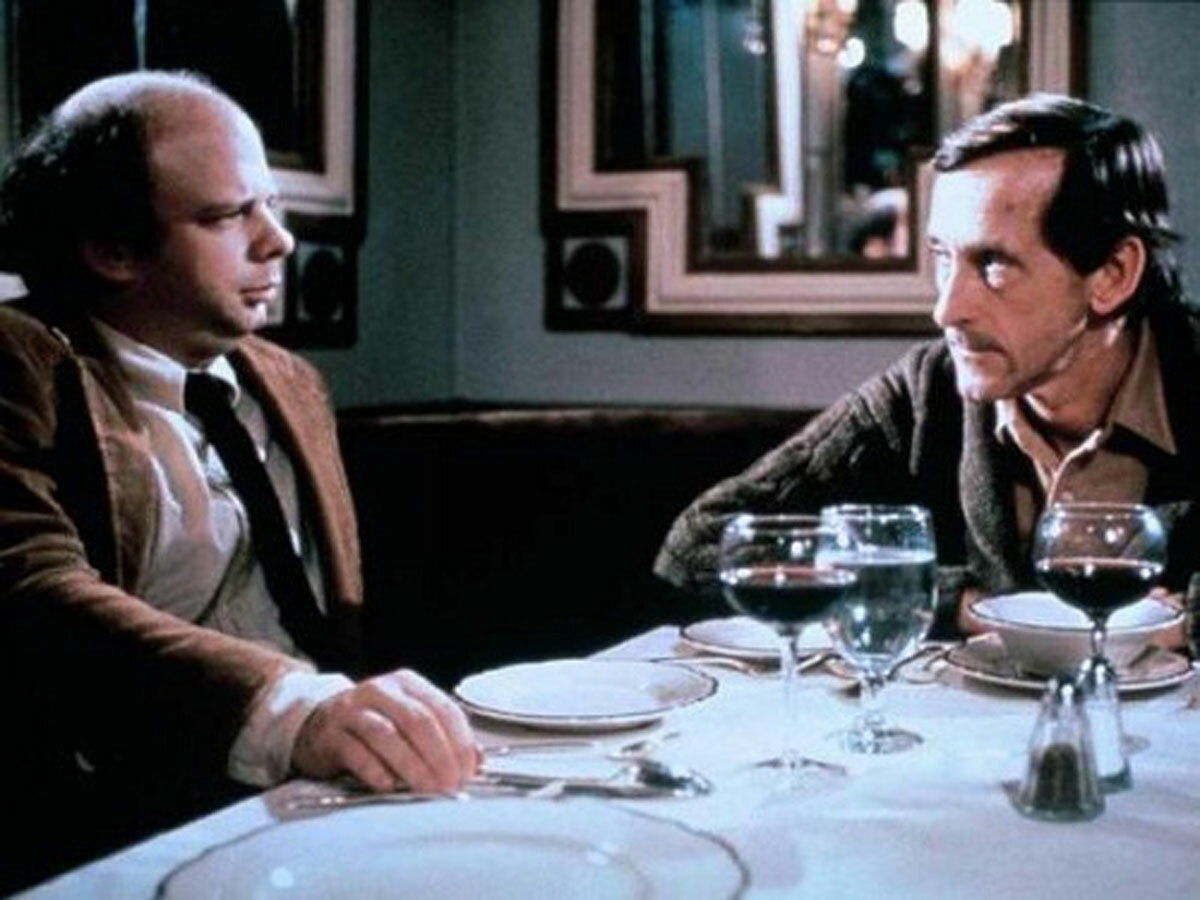 Playwright and actor Wallace Shawn sits down to dinner with his friend Andre Gregory for a lengthy conversation. And, er, that's pretty much it – Andre, who's given up his career as a theatre director, is given to flights of spiritual fancy, while Wally tries to remain grounded and pragmatic. For those who like their dinner with a side of arthouse.
Waitress (2007)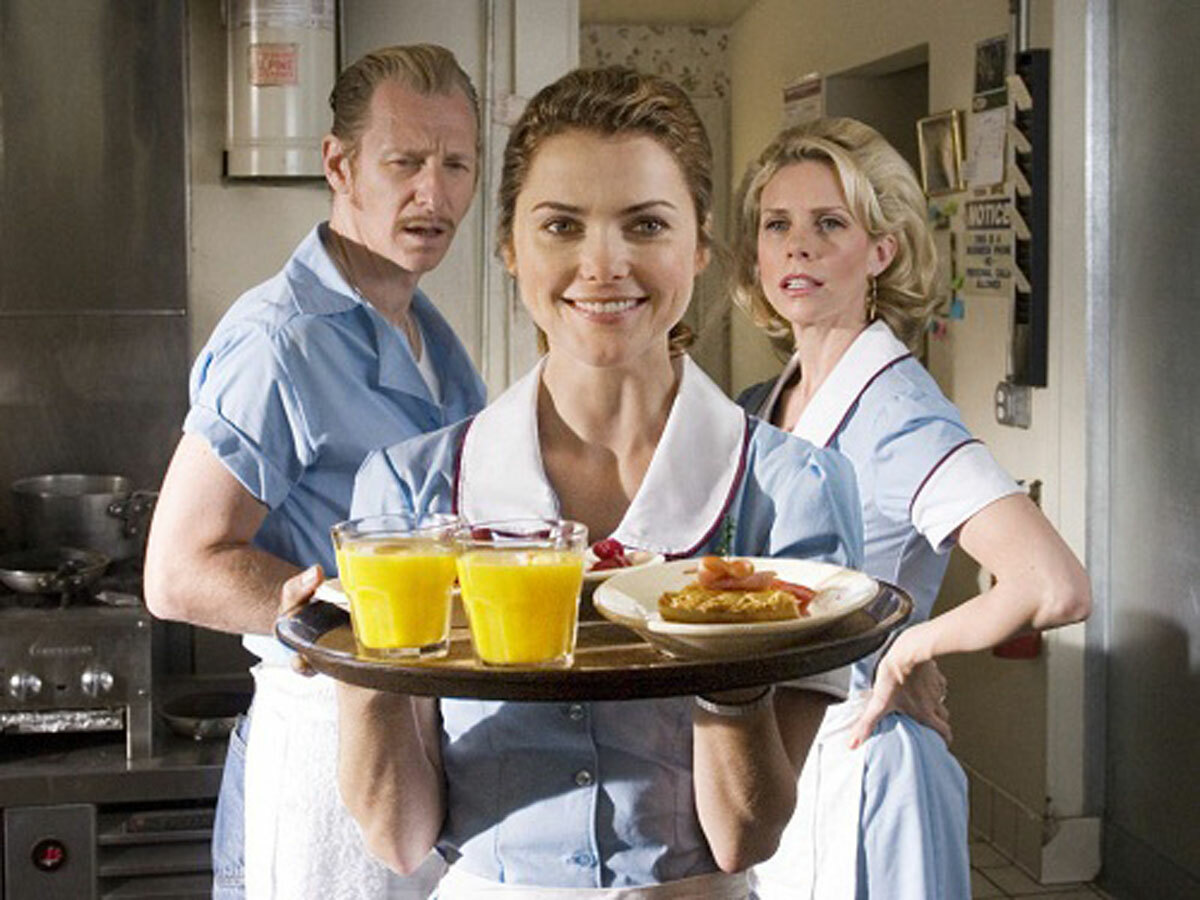 Keri Russell's Jenna expresses herself through the medium of pies in Adrienne Shelly's comedy-drama – pouring her heart and soul into baked goods as she deals with, an abusive husband, an affair and an unexpected pregnancy. The film's upbeat feel is, sadly, at odds with the tragic circumstances surrounding it – writer/director/co-star Shelly was murdered shortly before the film's debut.
Soylent Green (1973)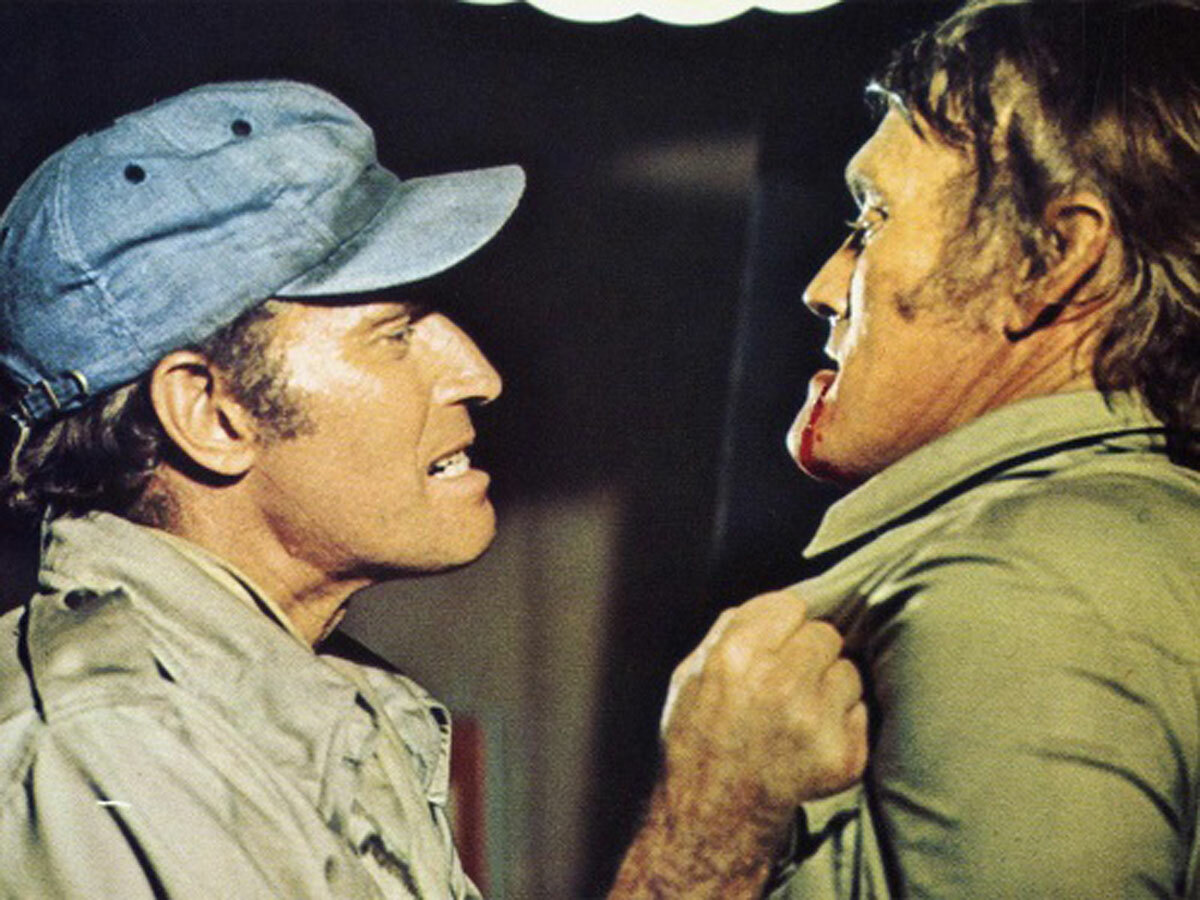 In the year 2022, the global population has grown to unsustainable levels – luckily, the Soylent Corporation has stepped in to feed all those hungry mouths with the carefully-rationed Soylent Green. But Charlton Heston's policeman makes the mistake of investigating the truth behind the "plankton-based wafer," and discovers some unpalatable truths, leading to a twist ending that almost matches the conclusion of his previous dystopian sci-fi effort, Planet of the Apes.
Super Size Me (2004)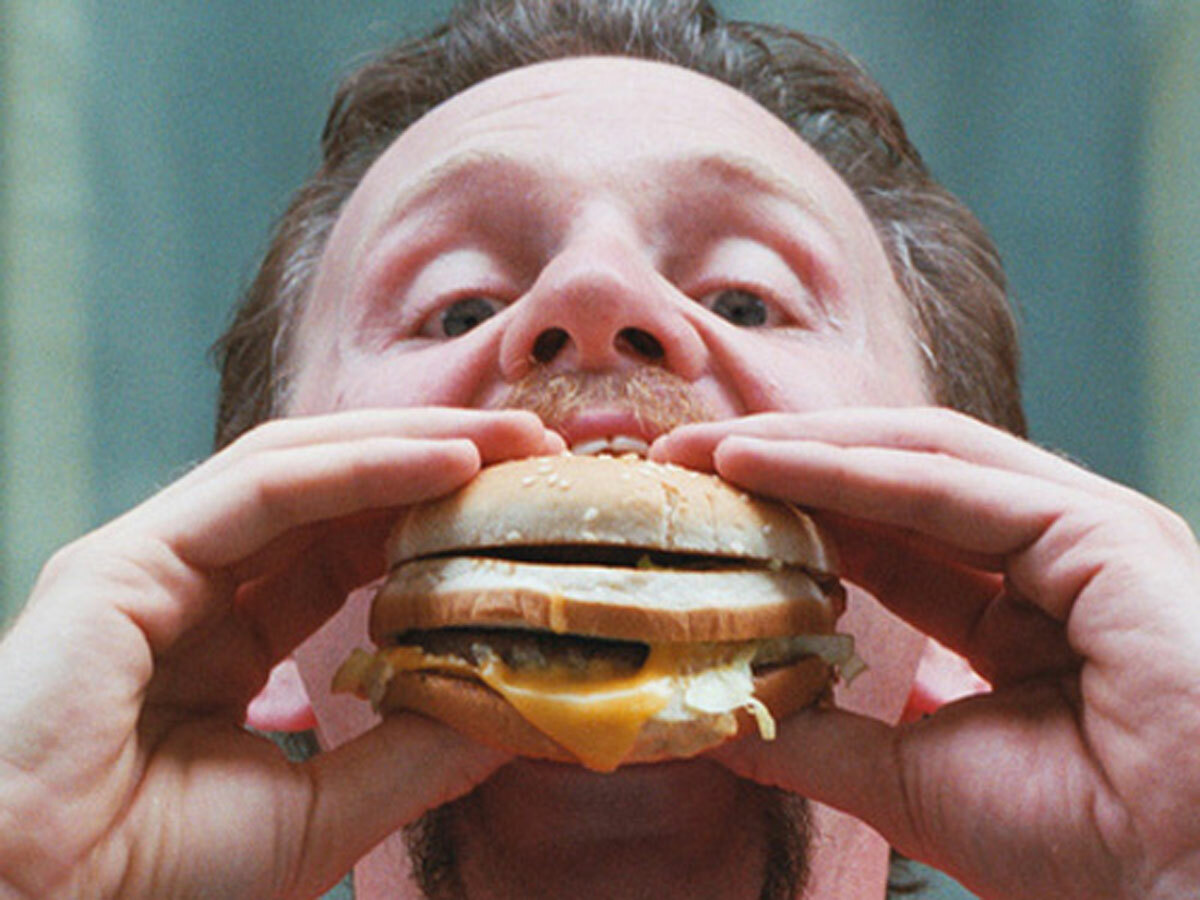 Morgan Spurlock sets out to eat nothing but McDonald's for 30 days – and if he's asked if he wants to supersize, he has to. This engaging documentary shows how fast food chains serve up portions of bad health just to make a buck. Unsurprisingly, Spurlock's body isn't "lovin' it" after consuming 5000 calories a day for a month. Caution: Super Size Me will put you off junk food for at least an hour.
Mildred Pierce (1945)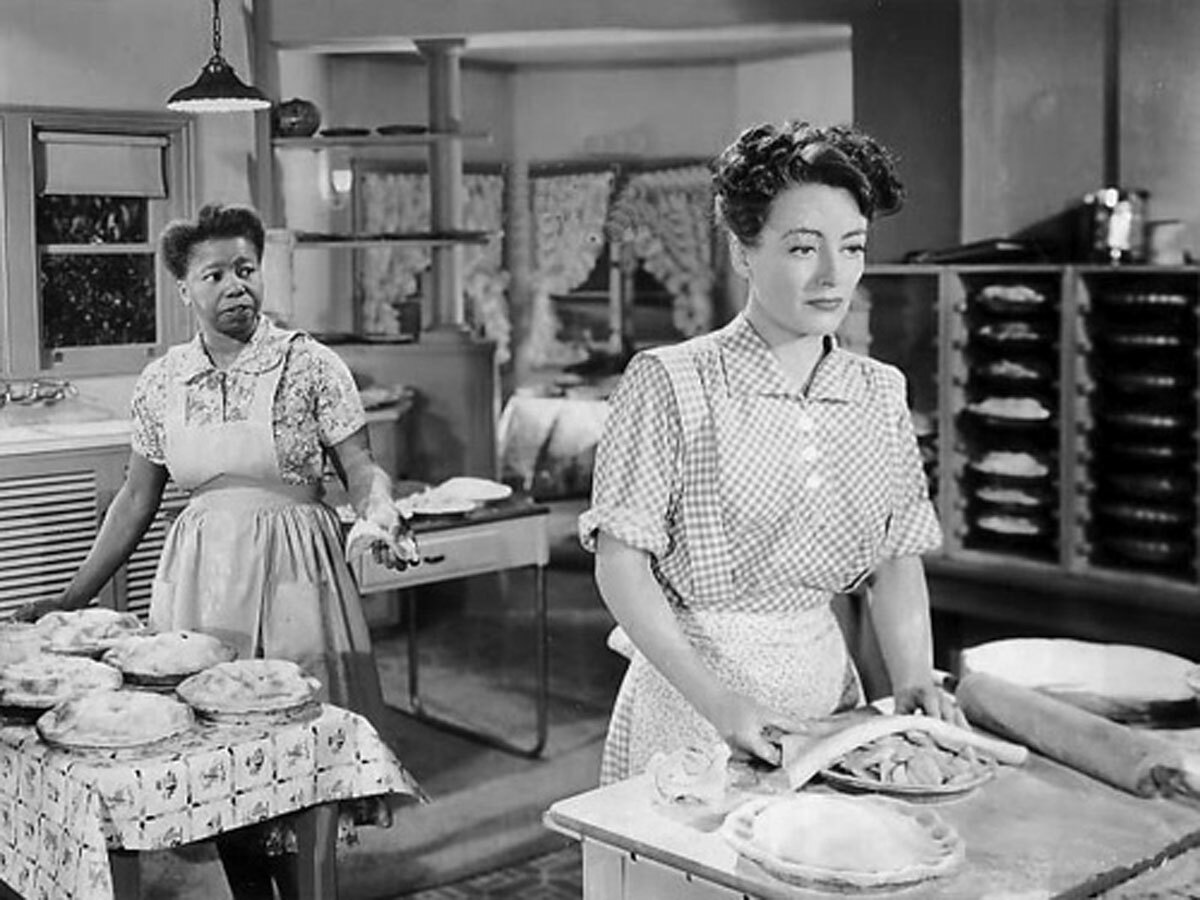 Joan Crawford won an Oscar for her turn in this film noir as an unhappy mother and housewife who becomes a restaurant owner. Based on the James M Cain novel, Mildred Pierce sees a pretty twisted mother-daughter relationship unfold: Mildred's daughter Veda is a social climber who wants more stuff than her family can afford. There's a murder mystery and a fair amount of drama, all with baking in the background.
The Freshman (1990)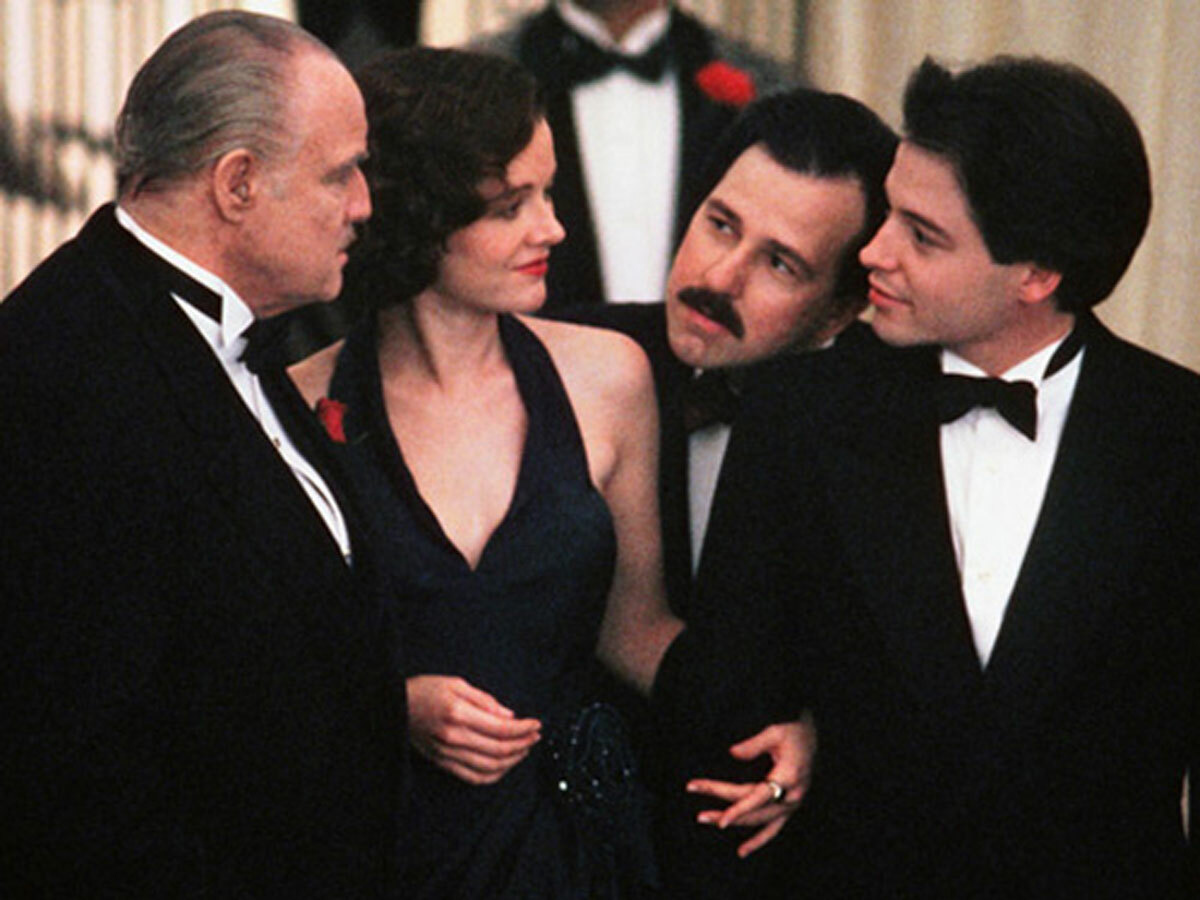 With Marlon Brando taking the mick out of his Vito Corleone character in The Godfather and Matthew Broderick providing the boyish charm, this crime comedy couldn't really go wrong. Broderick plays Clark Kellogg, a film student who gets mixed up in some shady speciality food dealings – the endangered animal kind. But it's Brando who makes the film, with a little help from a Komodo dragon.
Sleeper (1973)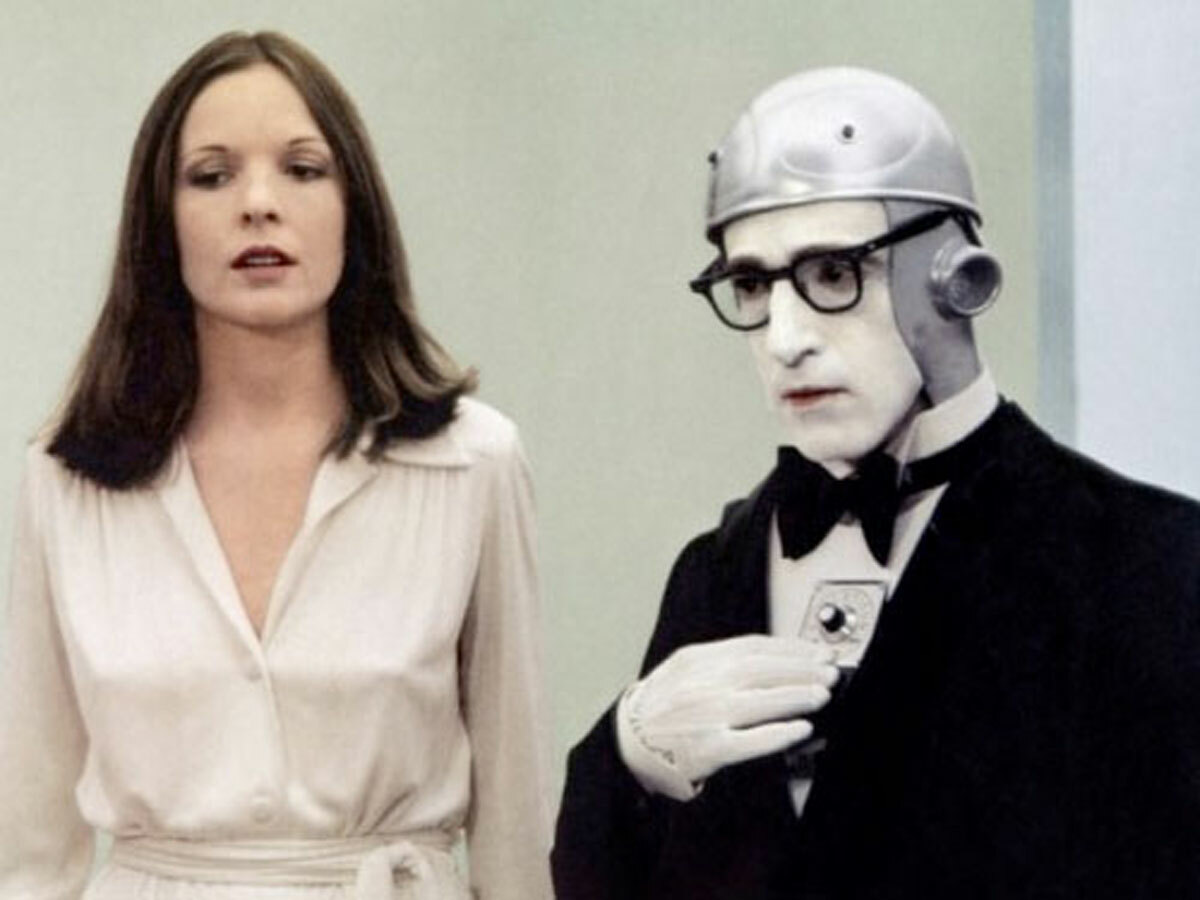 Woody Allen takes up the role of health food store owner Miles Monroe, who is cryogenically frozen after a bodged minor surgery. Awoken in 2173 by rebels opposed to a totalitarian state, Miles disguises himself as a robot so that he can infiltrate the government to uncover the mystery behind the top secret Aires project. The sequence in which Allen encounters the giant-sized foods of the future is priceless.
Eat Drink Man Woman (1994)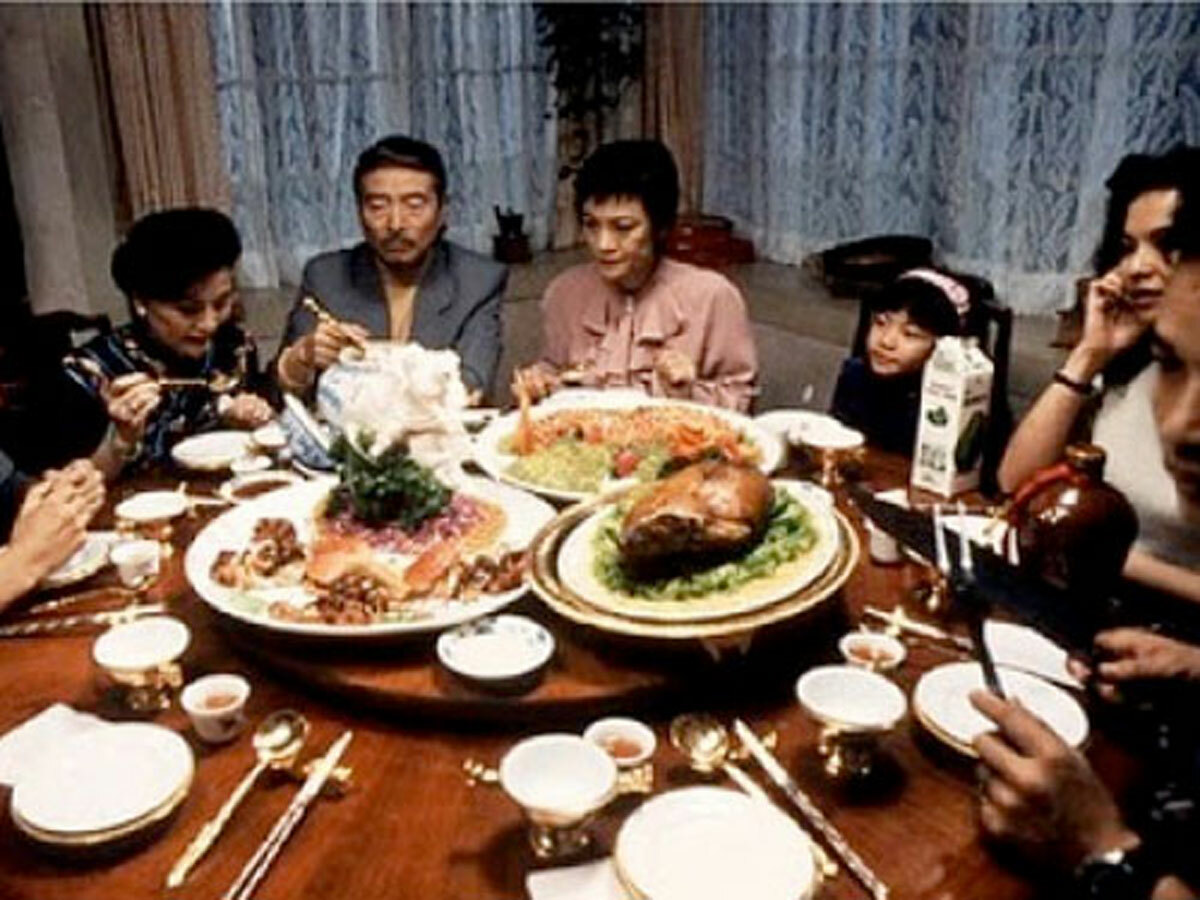 Crouching Tiger, Hidden Dragon director Ang Lee returns to the director's chair in Eat Drink Man Woman. A Chinese master chef at the Taipei Grand Hotel finds his life (and elaborate family Sunday dinner ritual) is interrupted when his three daughters become involved in relationships.
Food, Inc (2008)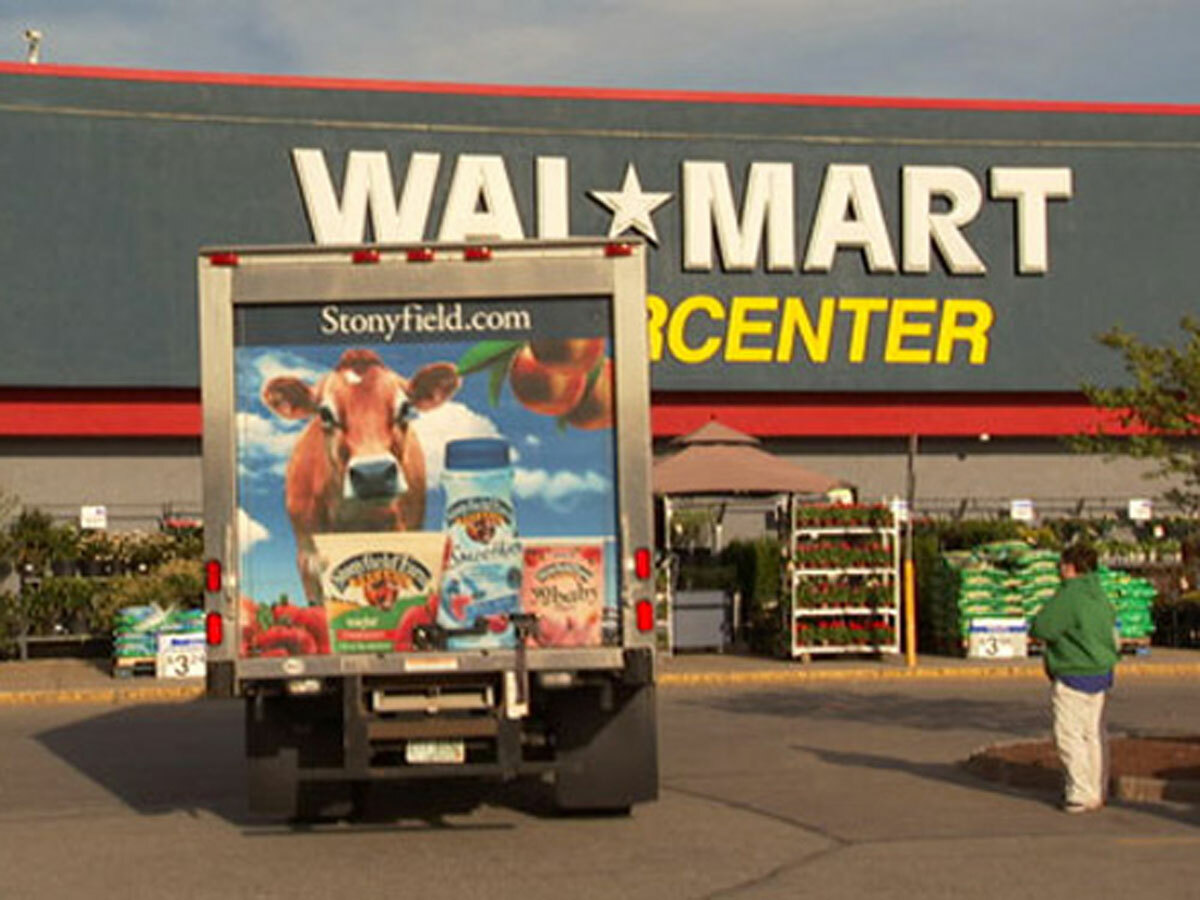 Robert Kenner's documentary paints a pretty negative picture of farming and food production in the US. From his perspective, it's all rotten: the food's unhealthy, the methods harm the environment and neither animals nor people get fair treatment in the system. Food, Inc also suggests rectification via organic and sustainable farming.
Soul Food (1997)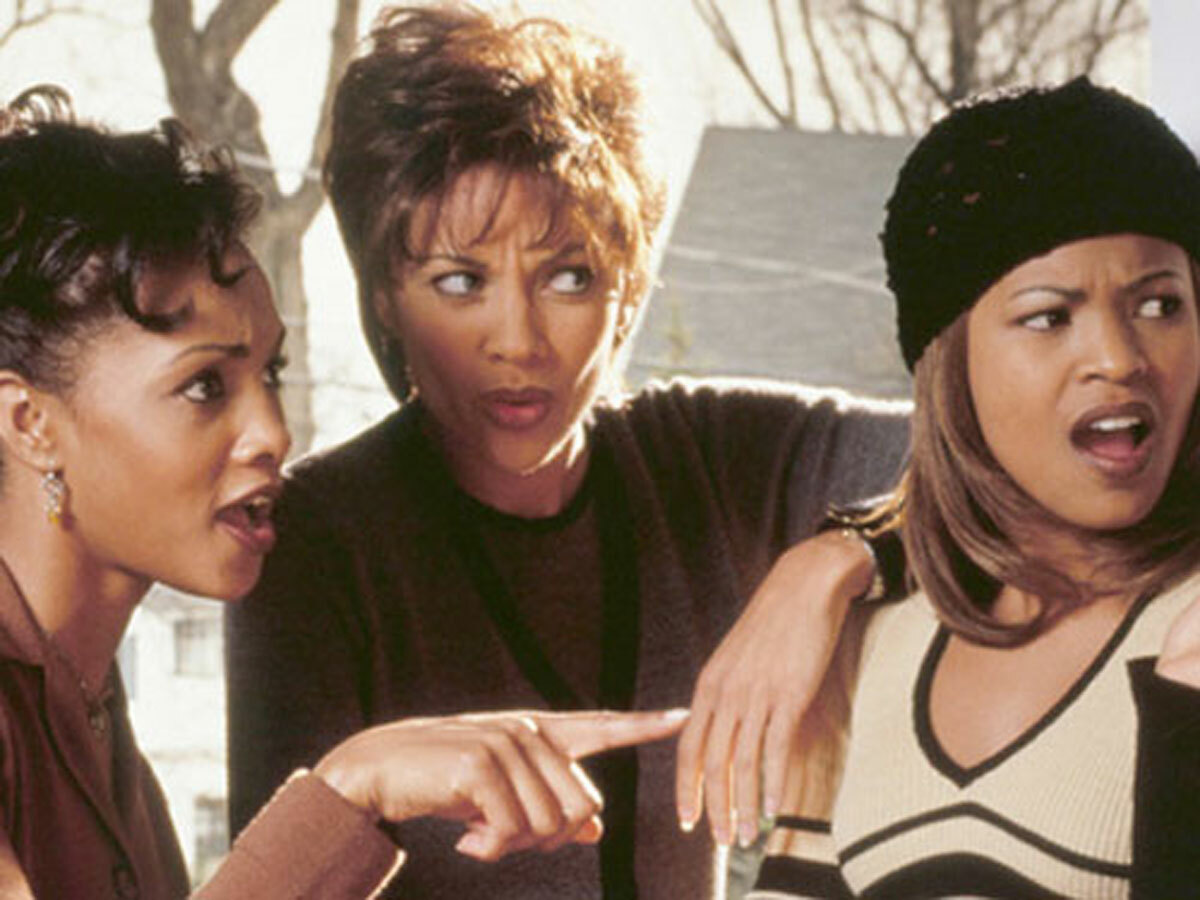 Soul Food follows the turbulent life of a close-knit Chicago family who meet up every week for a traditional Sunday dinner. Things take a turn for the worse when Mother Joe slips into a coma and it's revealed that there's a stash of money hidden away somewhere in the house.
Diner (1982)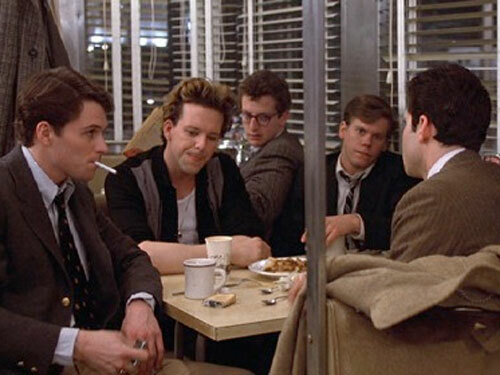 Four friends (including Mickey Rourke and Kevin Bacon) reunite for a wedding in Diner, a film which delves into the ever-changing relationship between friends as they meet at their favourite late night hangout, a local diner, in which the trials and tribulations associated with growing up are explored.
Tampopo (1985)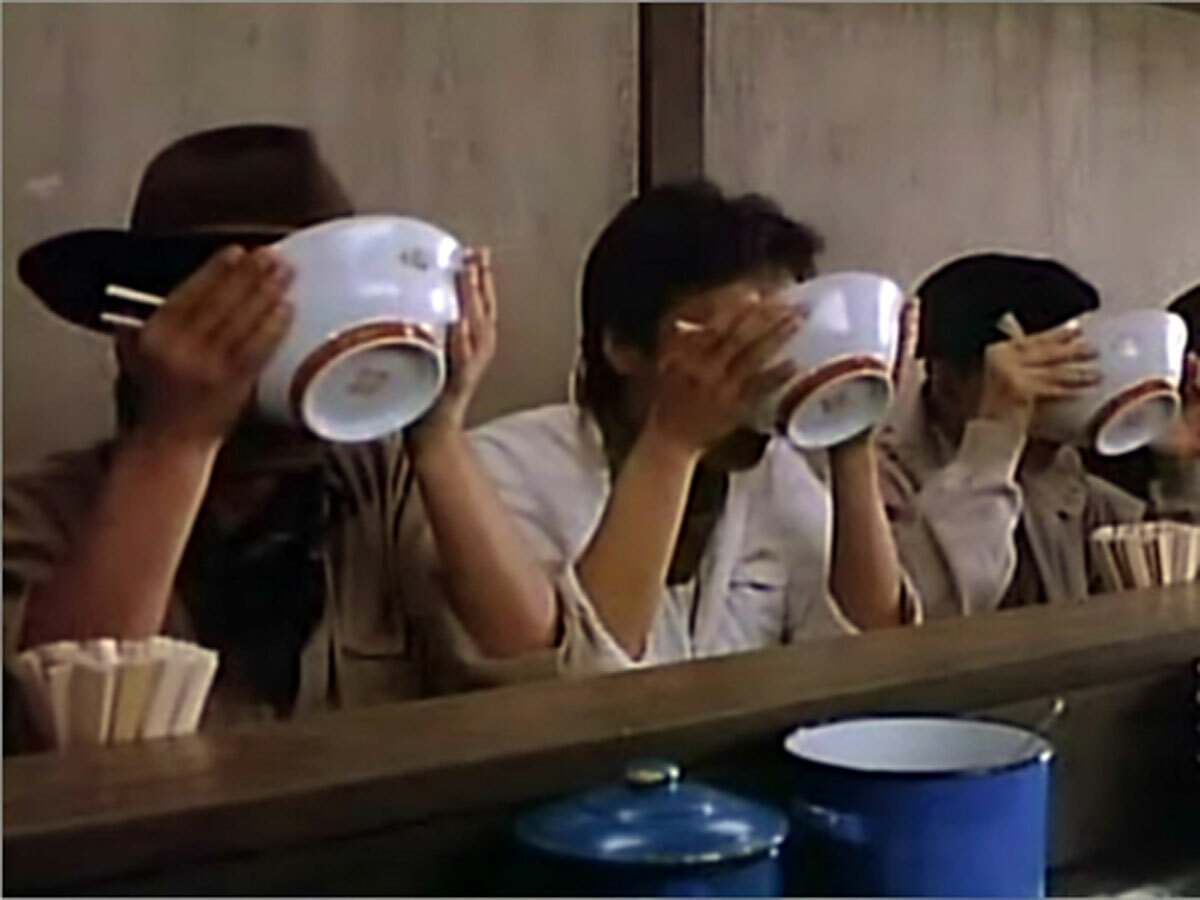 Bizarrely, Tampopo is a Japanese satire about noodles. No, seriously. The eponymous young widow aspires to create and serve the best noodles in Tokyo. The people who help her achieve her noodle queen status include a truck driving noodle connoisseur and a rich old man who chokes on his edible string and has to be rescued by a vacuum cleaner. Like we said, bizarre.
Babette's Feast (1988)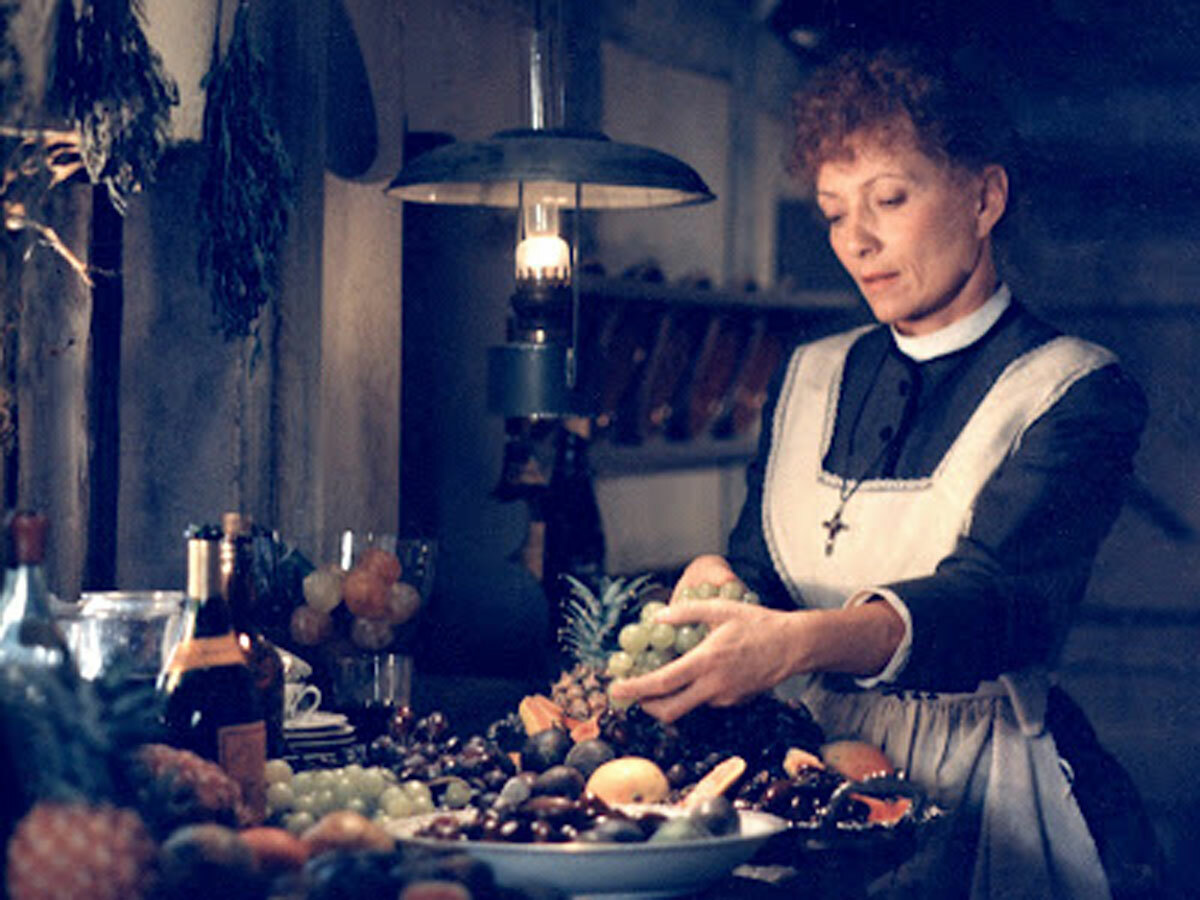 Babette's feast focuses on the lives of two deeply religious sisters, who serve their villagers in honour of their dead Protestant minister father. Babette – a 19th century Parisian political refugee – comes along seeking shelter, committing herself to working for them in exchange for a place to live. After winning the French lottery, she cooks up a feast for the isolated village – despite the sisters' secret concern that her sinfully decadent food will dilute their pale diet of boiled fish and bread.
Julie & Julia (2009)
Based on two true stories, Julia and Julie is the first major film to be based on a blog, contrasting the past life of famous chef Julia Child (Meryl Streep) in the early years of her culinary career with the near–present life of Julie Powell (Amy Adams) – an underappreciated cubicle worker living above a pizza shop in Queens – who sets herself the goal of cooking all 524 recipes in Child's book in 365 days.
Tortilla Soup (2001)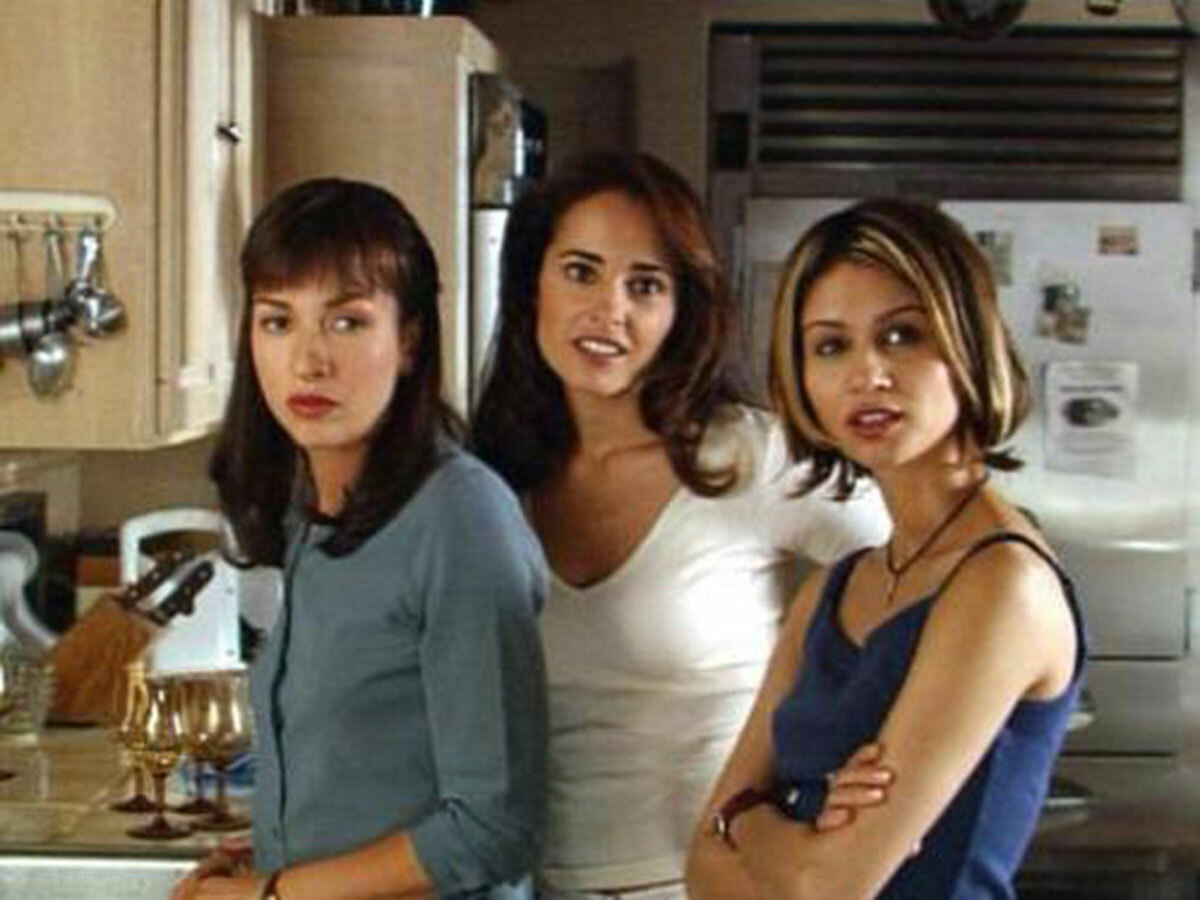 Martin (Hector Elizondo) is a talented culinary artist in the remake of Ang Lee's Eat Drink Man Woman – despite the fact that he has lost his sense of taste and smell. Cooking sumptuous feasts for his three daughters is what he lives for – even with his tasting handicap. Although they love their father's old-fashioned ways, each daughter is secretly searching for romantic fulfillment.
Big Night (1996)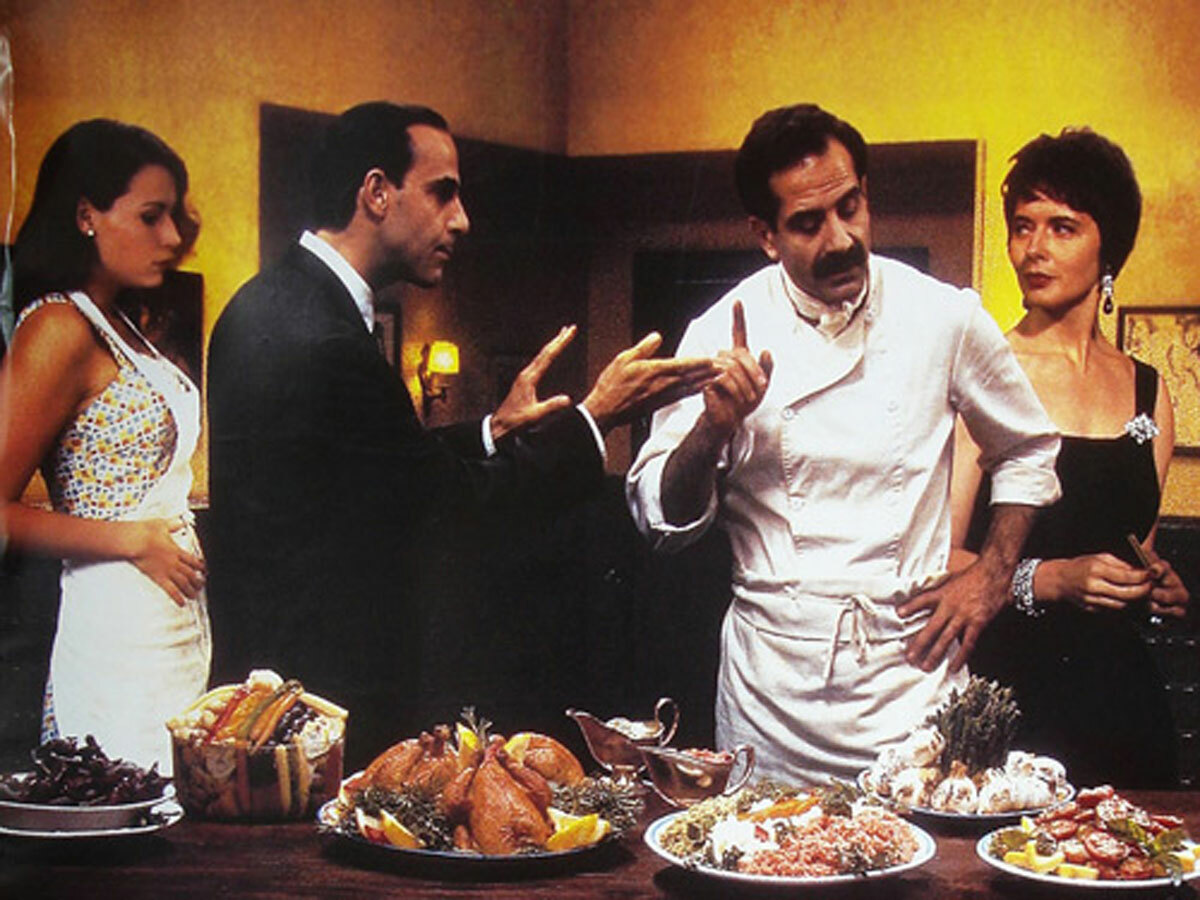 Two brothers running a failing Italian restaurant decide to save their pancetta, quite literally, by gambling the business on one Big Night. Written and starring Stanley Tucci, one of our favourites for playing Steve Jobs, if Ashton Kutcher hadn't got there first, Big Night makes for an engrossing watch.
Like Water for Chocolate (1992)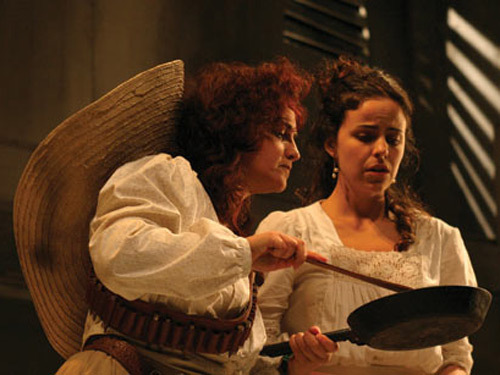 Like Water for Chocolate is packed full of romantic drama set in a forgotten Mexico. When a younger sister falls in love before her older sibling is married, tradition dictates the elder sibling must marry the man and all three live together. That's probably why that tradition hasn't lasted.
Delicatessen (1991)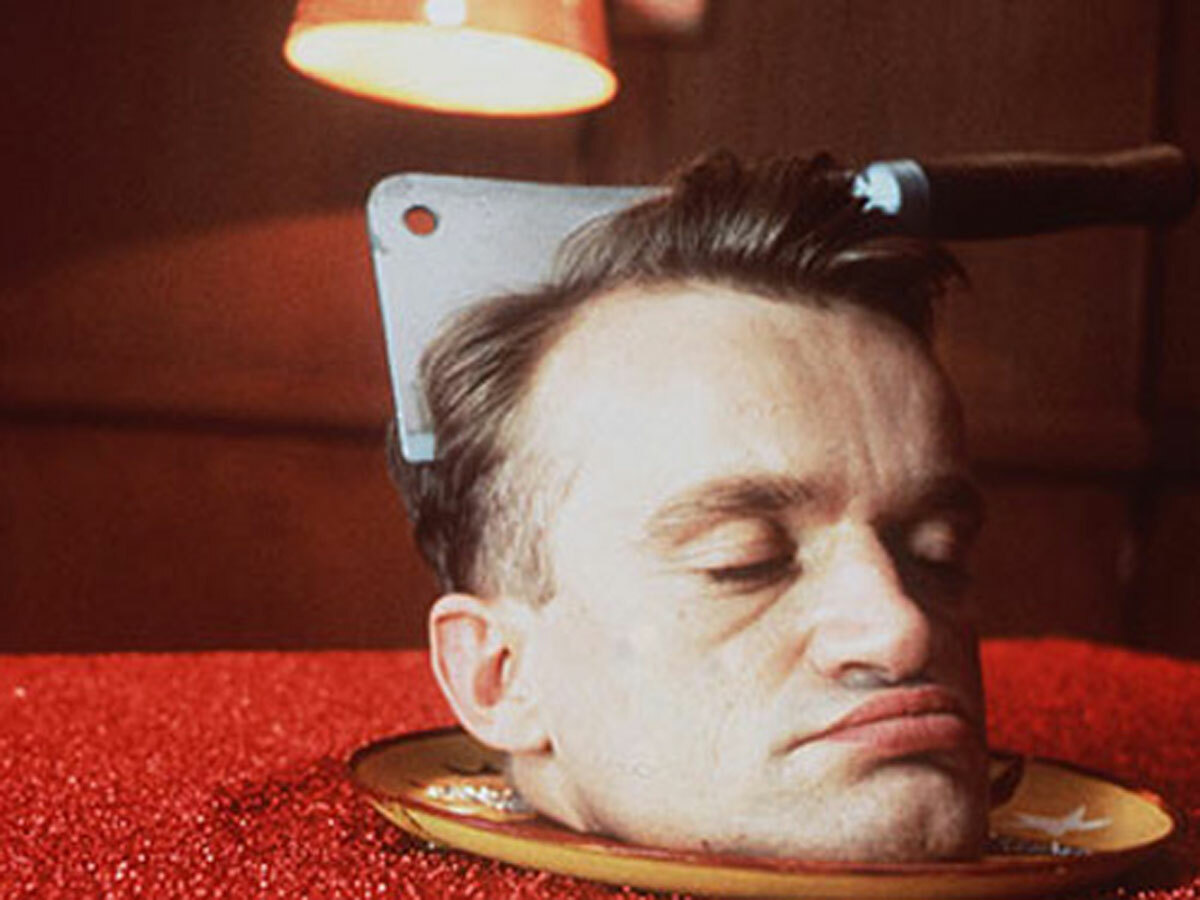 This French post-apocalyptic black comedy – stay with us – tells the tale of a butcher who uses a certain type of meat to feed his quirky tenants. Where the other missing tenants in Delicatessen have gone isn't too hard to figure out.
James and the Giant Peach (1996)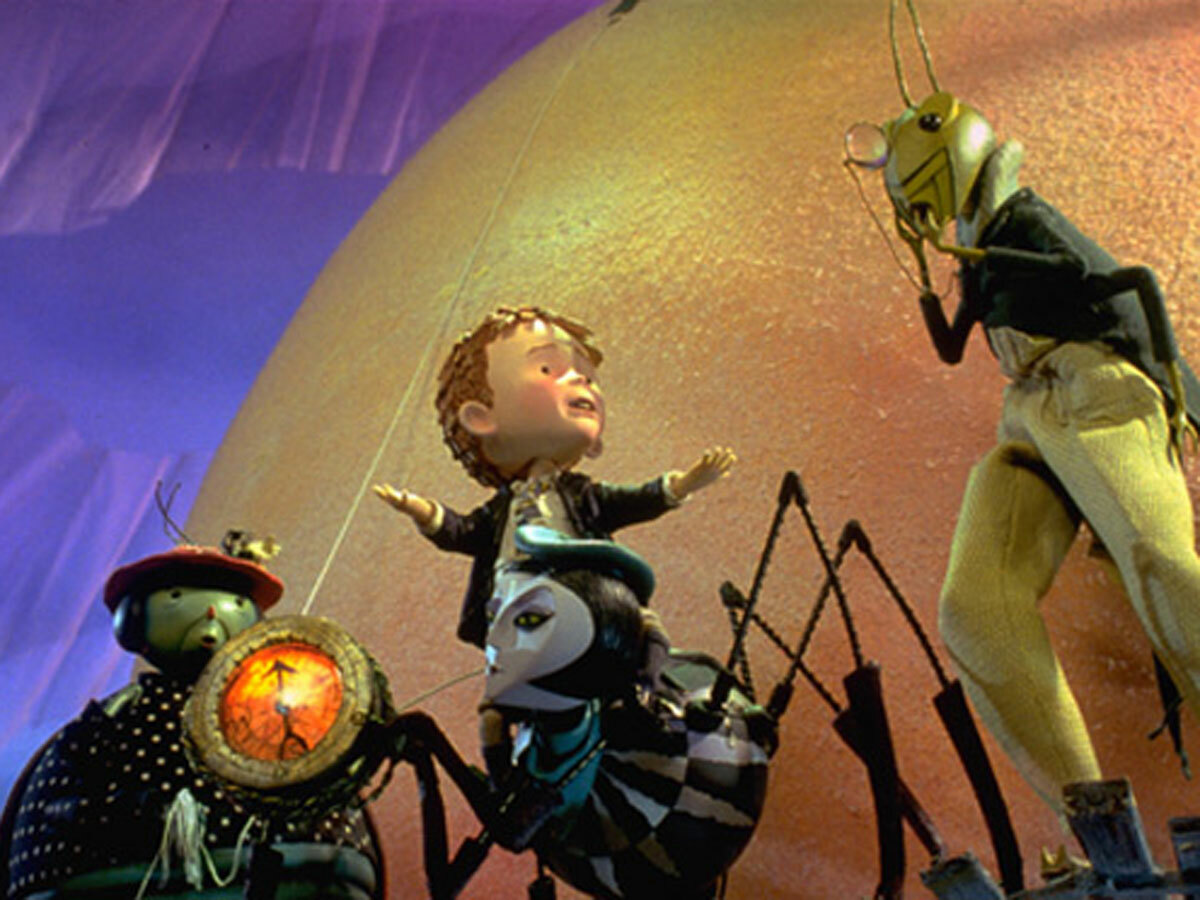 If we had to live in a giant fruit and eat from it for breakfast, lunch and dinner, we'd go for a mango. Orphan James prefers a giant peach filled with friendly talking bugs, as a means to escape his horrible guardians, and go on an adventure around New York. Fun aplenty from this adaptation of Roald Dahl's classic.
Ratatouille (2007)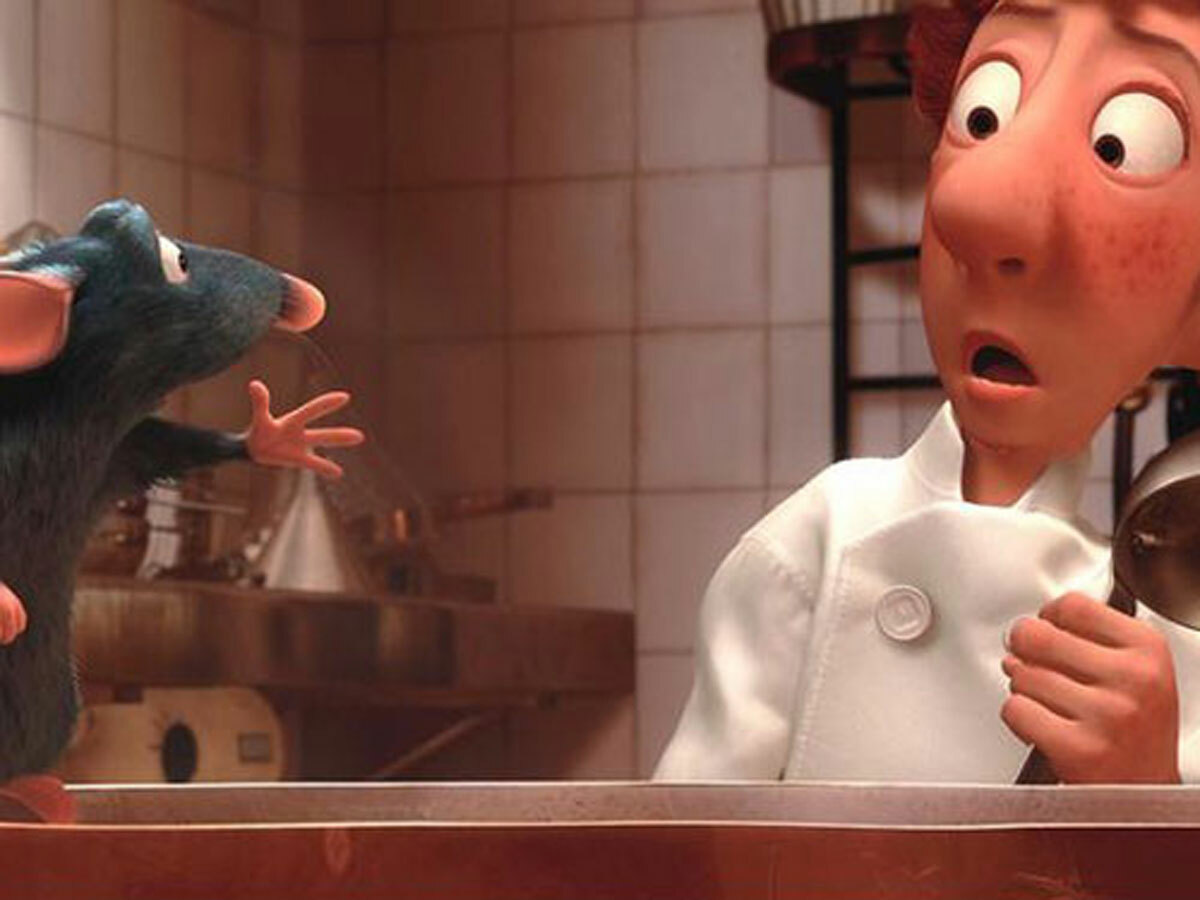 A famous restaurant's reputation is in limbo after the death of its gastronomically-acclaimed chef. To the rescue comes the quirky alliance of feckless garbage boy Alfredo Linguini and Remy, a rat with an unlikely penchant for French cuisine. Culinary puns abound in this comedy that features perhaps cinema's greatest pastiche of the food critic, Peter O'Toole's irascible Anton Ego.
The Cook, The Thief, His Wife & Her Lover (1989)
With the dramatis personae for a title and its overstyled theatrical feel, you'd think The Cook, The Thief, His Wife & Her Lover would have enough to recommend it as an alternative movie. Even so, Peter Greenaway saw fit to include enough violence and nudity that this 1989 classic was deemed fit for an X rating in the US.
Mystic Pizza (1988)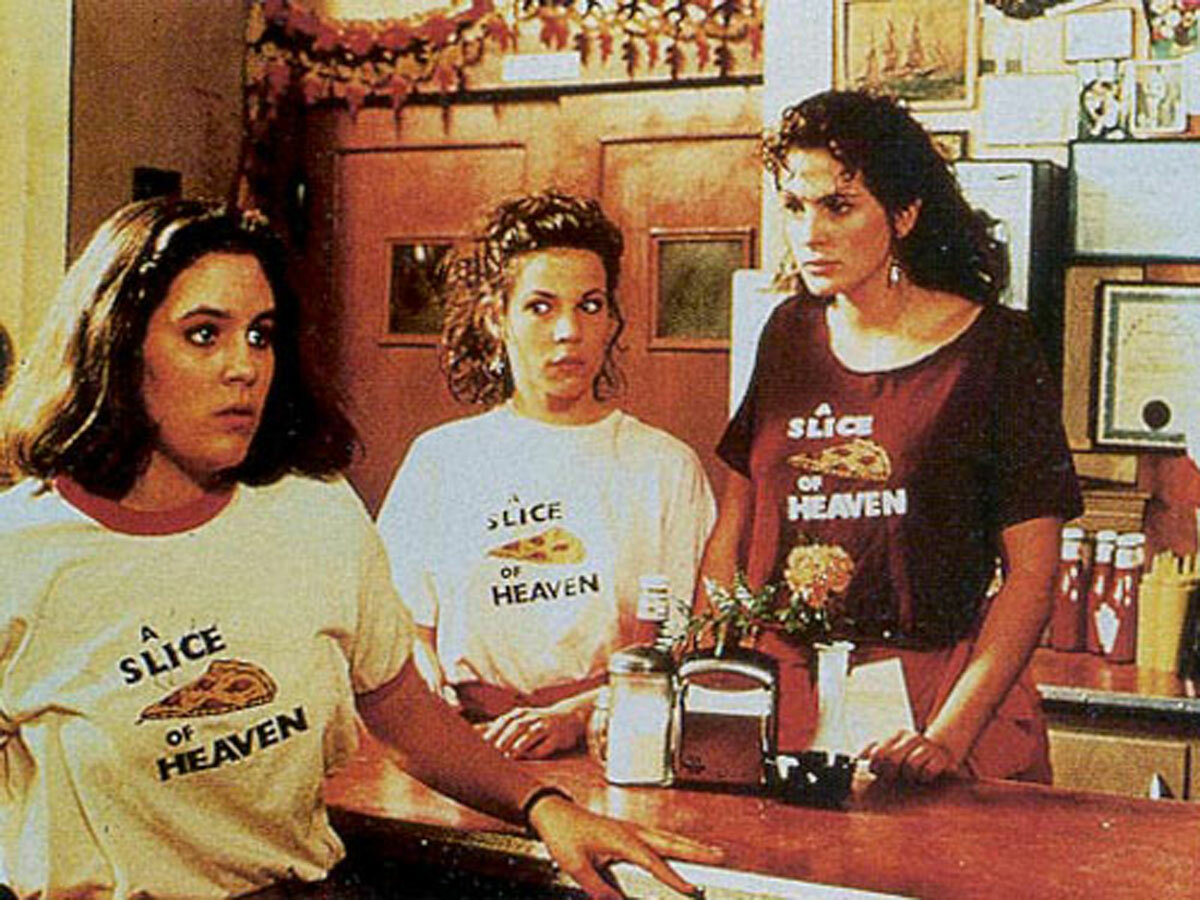 Yes, it's a bit of a girly affair, but waitressing triumvirate Annabeth Gish, Julia Roberts and Lili Taylor have undeniable on-screen chemistry in Mystic Pizza, not to mention Leona – the pizzeria's proprietor and guardian of the titular menu item's secret recipe. Fun fact: Mystic Pizza features the movie debut of a young Matt Damon.
Dinner Rush (2000)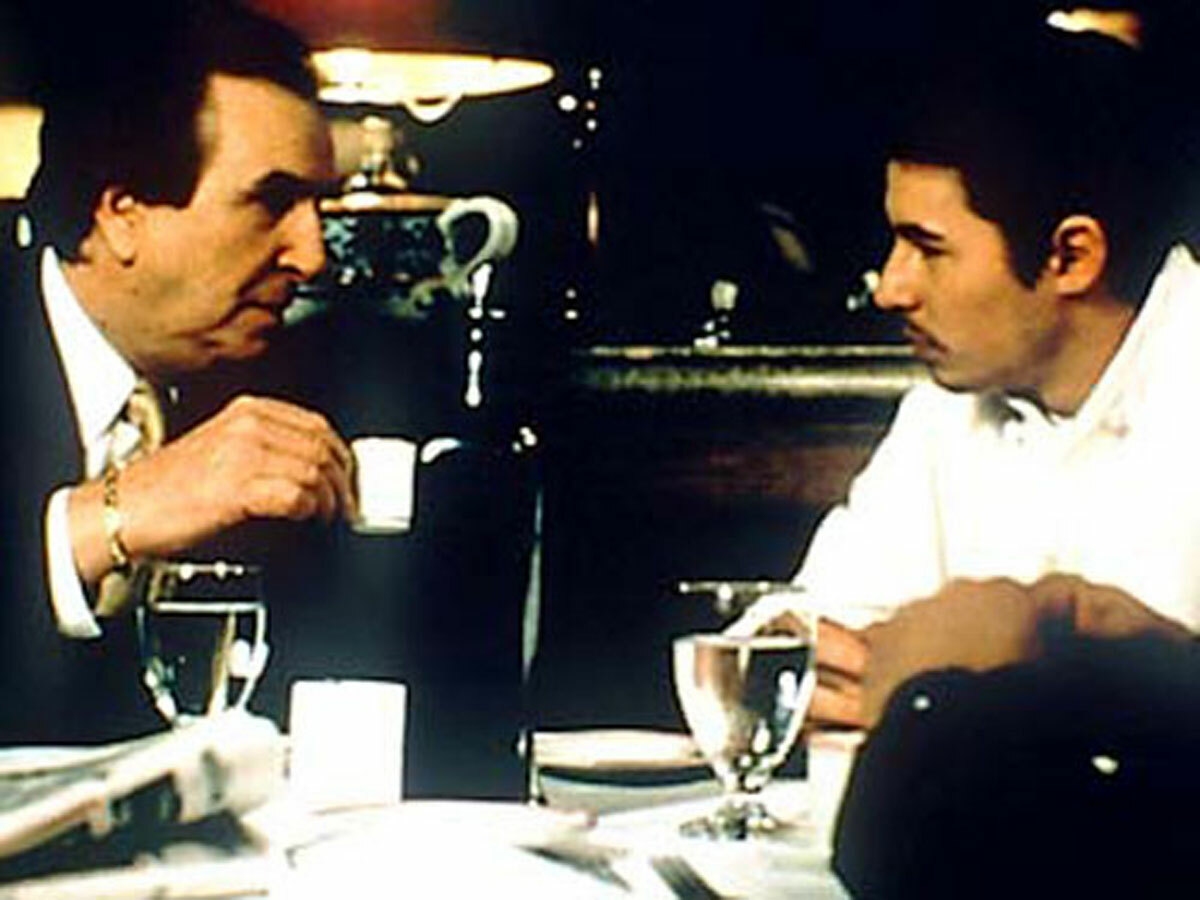 In Hollywood's starry eyes, restaurants and organised crime go hand-in-hand. This slick indie production is no exception, but it ditches the heavy-handed mob 'n' meatballs formula for a subtler exploration of our relationships with food, family and females. Well worth stirring into your DVD player (sadly, there's no Blu-ray yet).