Philips debuts the OLED+937, 907 and a MiniLED set, too
TPVision reveals its latest range-topping set of OLED TVs
Philips has launched its latest lineup of TVs at IFA 2022 – the OLED+937, OLED+907 plus a MiniLED set – all naturally featuring enhanced Ambilight tech and based on Android 11.
As with its predecessor models, the OLED+937 boasts an integrated Bowers and Wilkins soundbar with Dolby Vision and Atmos. The bar boasts a whopping 95W output and sounded absolutely brilliant in the demo we saw.
The new TVs feature the sixth generation of Philips' P5 picture processor that can optimise the HDR depending on the ambient lighting and use the OLED.EX panels announced by LG before CES earlier this year.
The OLED+937 ups the ante on the other models in terms of picture quality with dual engine processing, but this means it can't do 120Hz 4K gaming (it can at Full HD 1080p) though it's compatible with Nvidia G-Sync and AMD FreeSync. This time around the OLED+937 is available in a larger 77in size in addition to the now-traditional 65in, but the soundbar remains the same whichever one you plump for.
The new range joins the previously announced OLED.EX-based OLED807 in Philips 2022 OLED range. The difference between the 807 and new 907 is an upgraded panel. The OLED907 is designed as a successor to the original OLED903 with its discrete integrated soundbar predictably available in 55 and 65in versions.
Also new to the Philips lineup this year is DTS Play-Fi compatibility, meaning you can build up any combination of compatible products, starting, whether you want to add two satellites to make a 3.0 system or a bunch of extras right up to a 7.2.4 system.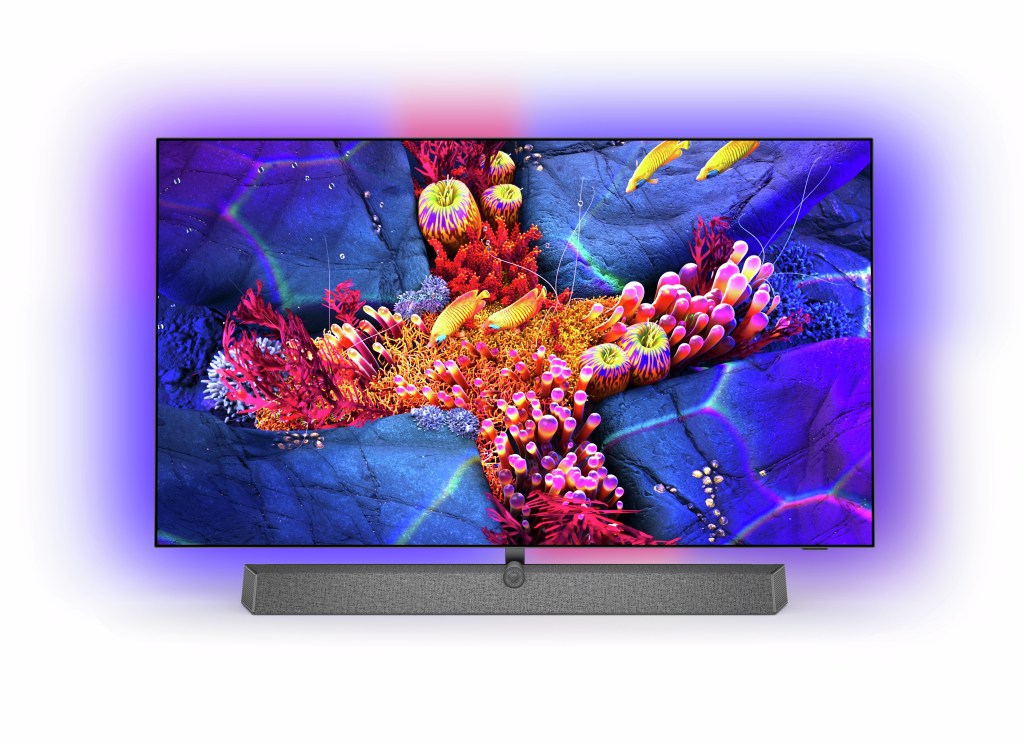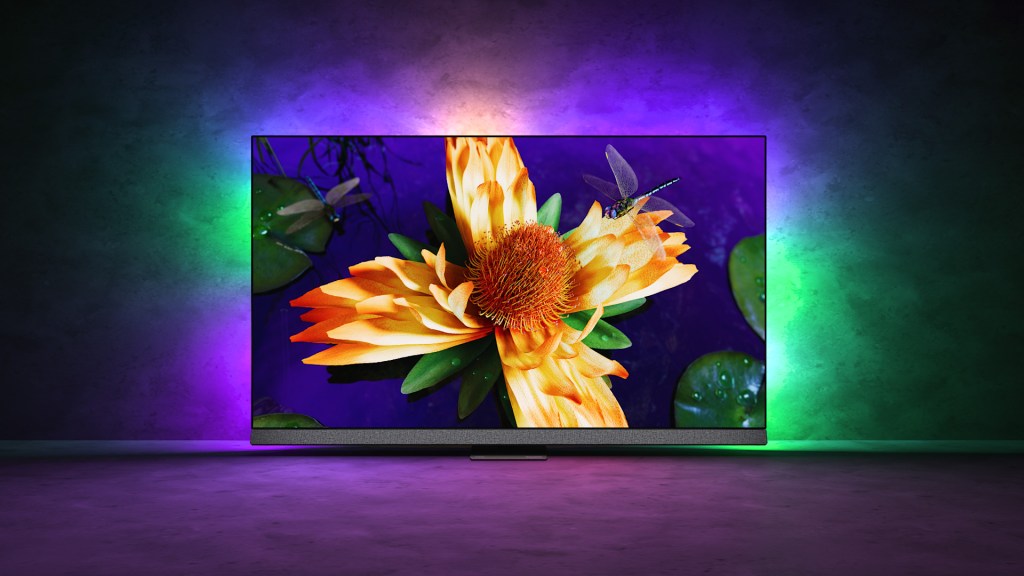 Finally, the PML9507 is a MiniLED set that features a VA panel now in 55", 65 and 75-inch sizes with a peak light output of 1500 nits.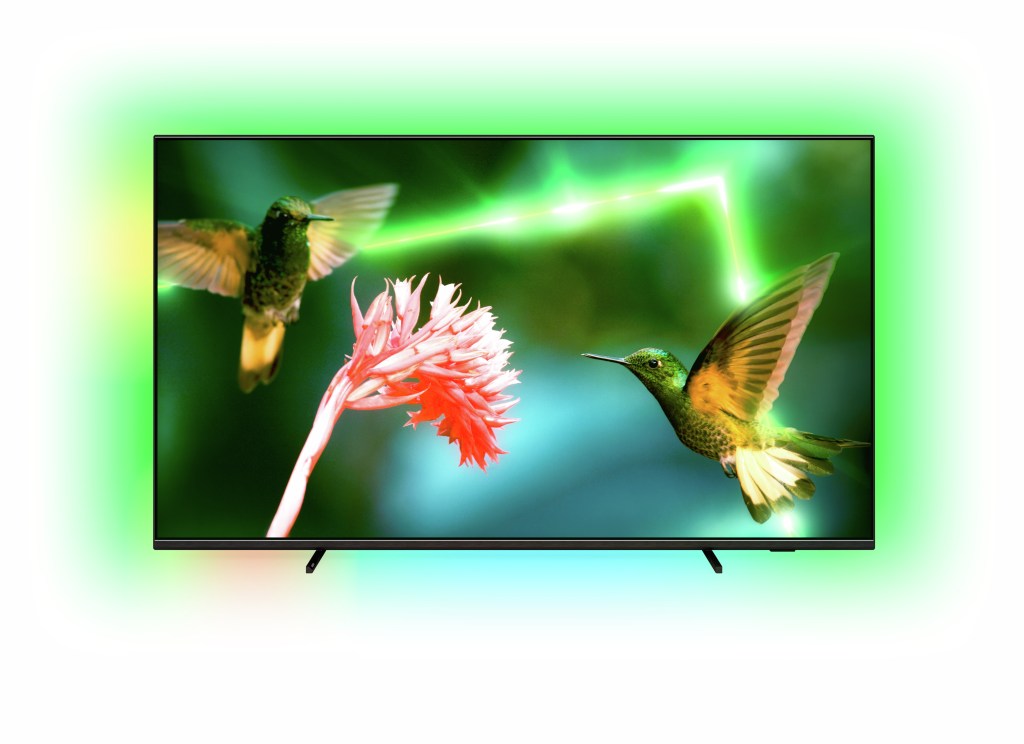 The improvement to Ambilight is that individual LEDs can be changed (previously the tech worked with groups of three or four LEDs) and use a wider palette of colours. Also, Ambilight Aurora is the name for a bunch of pre-installed images and videos that you can display when you're not using the screen for anything else.