The Asus Vibe CX34 Flip is a game-ready Chromebook
High refresh rate display and speedy Wi-Fi ready for cloud gaming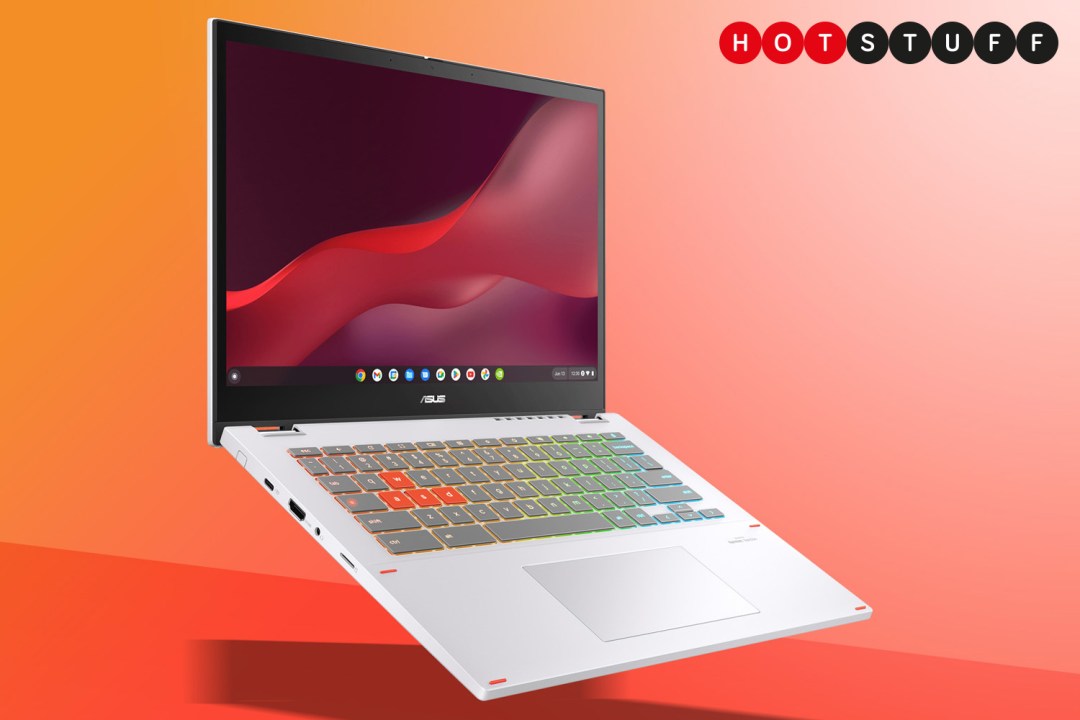 Asus has joined the ranks of laptop makers hoping to turn ChromeOS from a back-to-basics operating system to something with gamer appeal. The Asus Vibe XC34 Flip might be a Chromebook, but it's also packing a high resolution, 144Hz display, RGB backlighting and plenty of power.
You don't have to think too hard as to why Asus picked a white matte colour scheme with neon orange highlights, even if the timing didn't exactly work out, but the Vibe XC34 Flip is still a sharp looking machine. The 14in notebook has a built-in stylus and rotates a full 180 degrees so it can be used as a tablet. The oversized 5.55in touchpad should make getting around the ChromeOS desktop a breeze, too.
It might not have a dedicated graphics card (until Steam lands on ChromeOS any Chromebook gaming will be done via the cloud) but the XC34 Flip isn't lacking for power elsewhere. You can get one with an Intel Core i7 CPU, up to 16GB of RAM, and as much as 512GB of SSD storage depending on spec – although not all versions will be launching in all territories.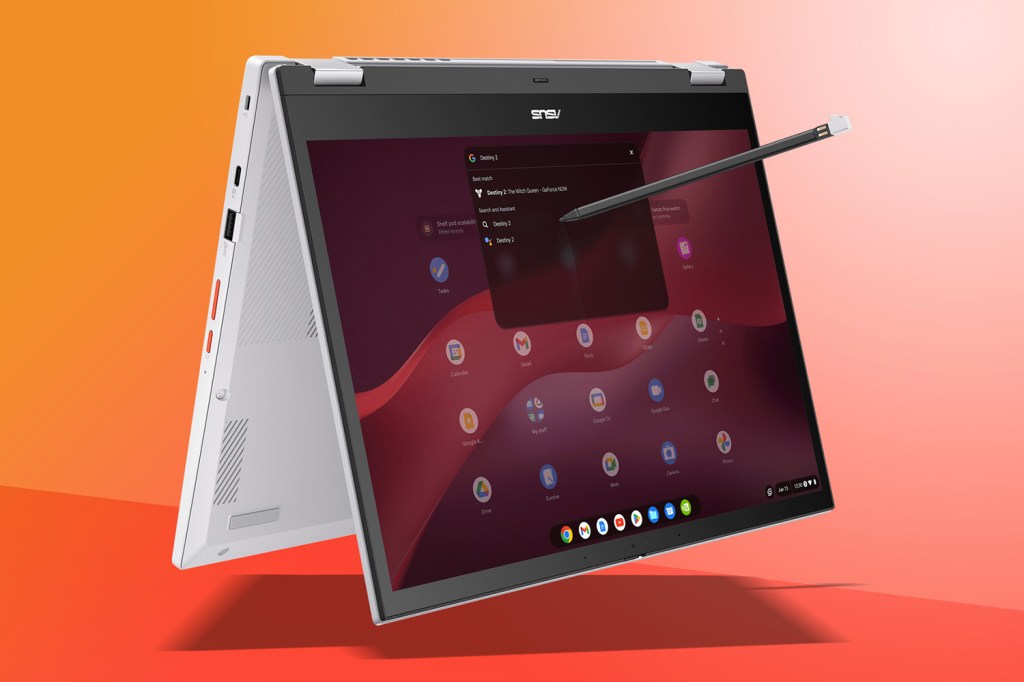 The built-in Intel Wi-Fi 6e chip promises to be as much as three times faster than regular wireless speeds, with 75% lower latency on compatible networks. That should make streaming at high resolutions a breeze on a speedy connection. Like all gaming Chromebooks, it comes with three months of free Nvidia GeForce Now.
Other useful add-ons include a physical webcam shield to guarantee privacy, an HDMI 2.1 output for hooking up to an external display, and a free gaming mouse bundled in, courtesy of Google.
There's currently no word on when the Asus Vibe CX34 Flip will be heading to the UK. What one will set you back will largely fall down to spec, but until those are confirmed we can't estimate a price. At least it should significantly undercut the new range of ROG gaming laptops, which have dedicated GPUs to jack up the price.