The Apple Watch Ultra is here and it's extreme!
Apple's new rugged watch is here - and it's been taken to the MAX
Apple has launched the $799/£849 Apple Watch Ultra which Apple says has been 'years in the making' and is designed for more extreme sports to take on the likes of Garmin. It's made from aerospace-grade titanium, which I think we can assume is strong.
The front of the 49mm case has an easy-to-read brighter (up to 2000nits) and flatter screen, with a new customisable action button.
The Action button can be used in various ways, most usually to instantly begin workouts or move you to the next interval or the next leg of a Multisport workout. It can also be used to mark segments.
The normal side button is designed to be used when you're wearing gloves – it stands 'proud' of the case. Cellular is standard, while there's a second speaker, too. The Digital Crown is also more tactile.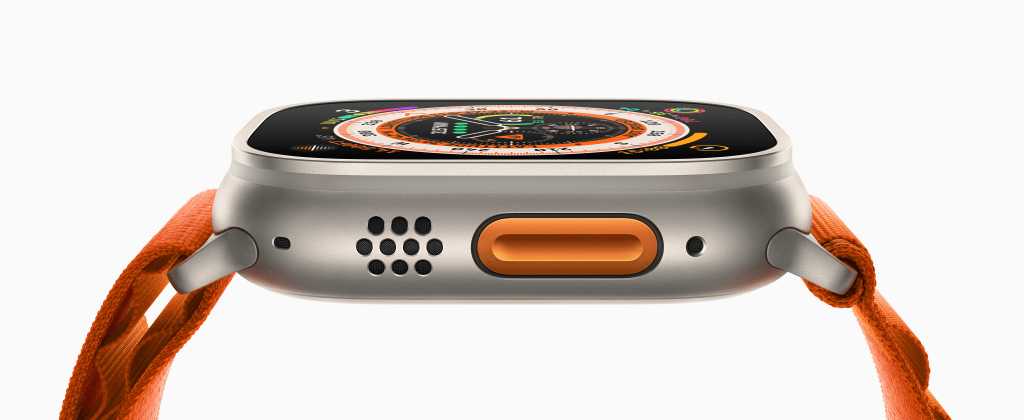 36 hours of battery life is offered on a single charge. Using a new setting coming later on, it can last up to 60 hours for extreme sports. Apple says Watch Ultra has enough battery life for most to complete a long-course triathlon, consisting of a 2.4-mile swim, 112-mile bike ride, and full marathon at 26.2 miles.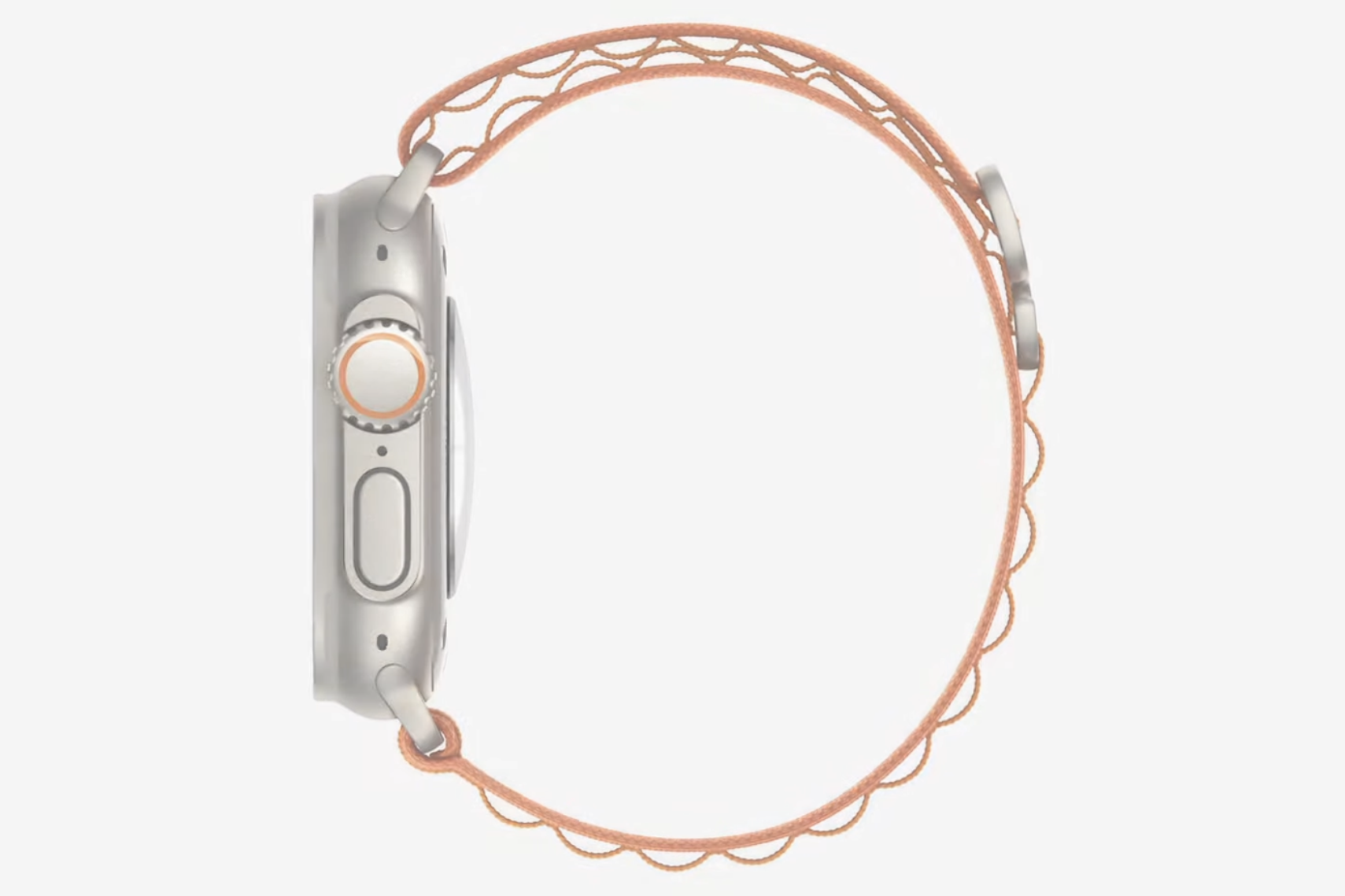 A new Wayfinder face can be customised for different sport uses, such as ocean or running. It includes a compass built into the dial, with space for up to eight complications. We can't wait to try this face out. Night mode means the UI turns red for increased visibility. There's more info available on screen as well.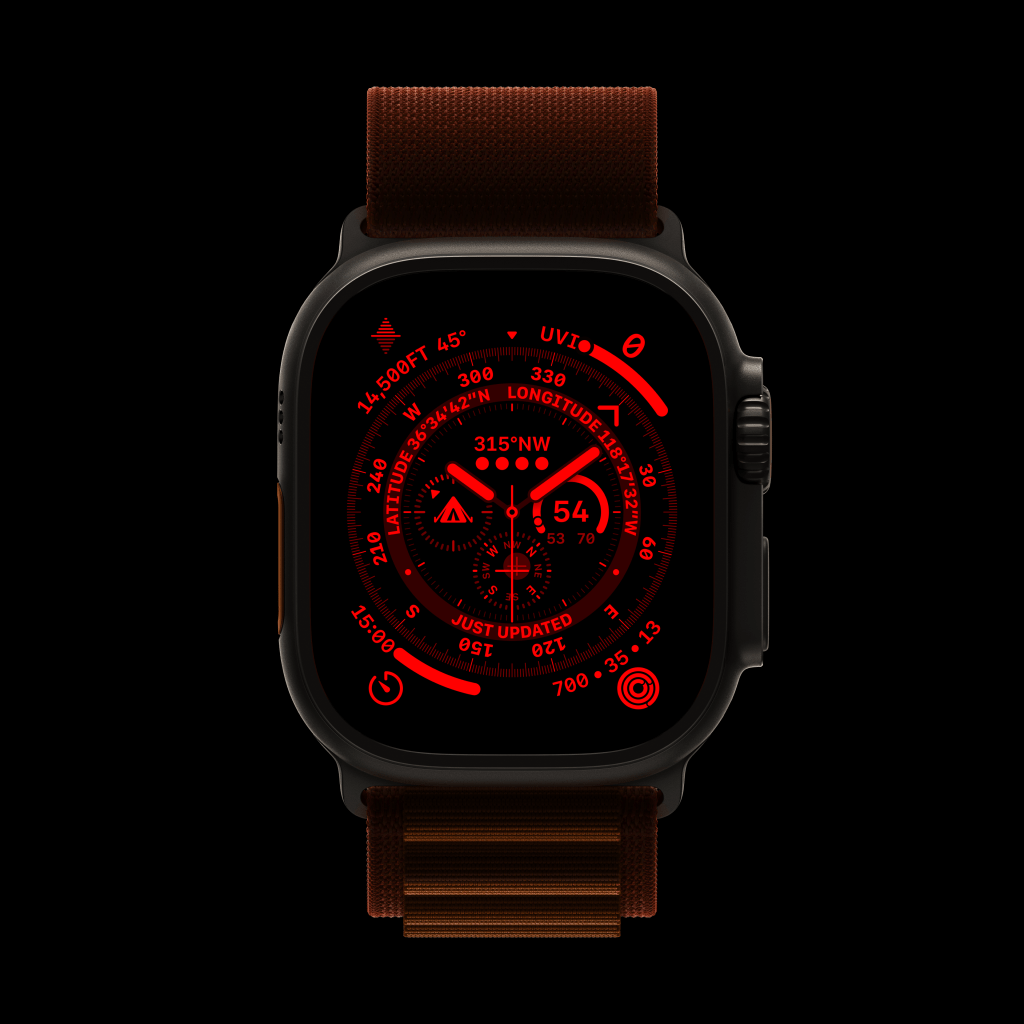 There's a new Compass app, too – part of watchOS 9 of course – that gives you more info such as latitude, longitude, elevation, and incline, as well as an orienteering view showing Compass Waypoints you can mark yourself. Backtrack uses GPS data to create a path showing where you have been, which is useful if you get lost. The GPS has also been improved as well.
If you do get lost then there's another feature that can help you – an 86-decibel siren designed for emergencies. It's operating temperature range has also been expanded from -20 degrees centigrade to 55 degrees, making it as resistant as military-grade gear.
It'll also withstand depths of up to 100m and it's also certified EN13319, the internationally recognised standard for dive accessories. A new Depth app displays time, current depth, water temperature, duration under water, and max depth reached.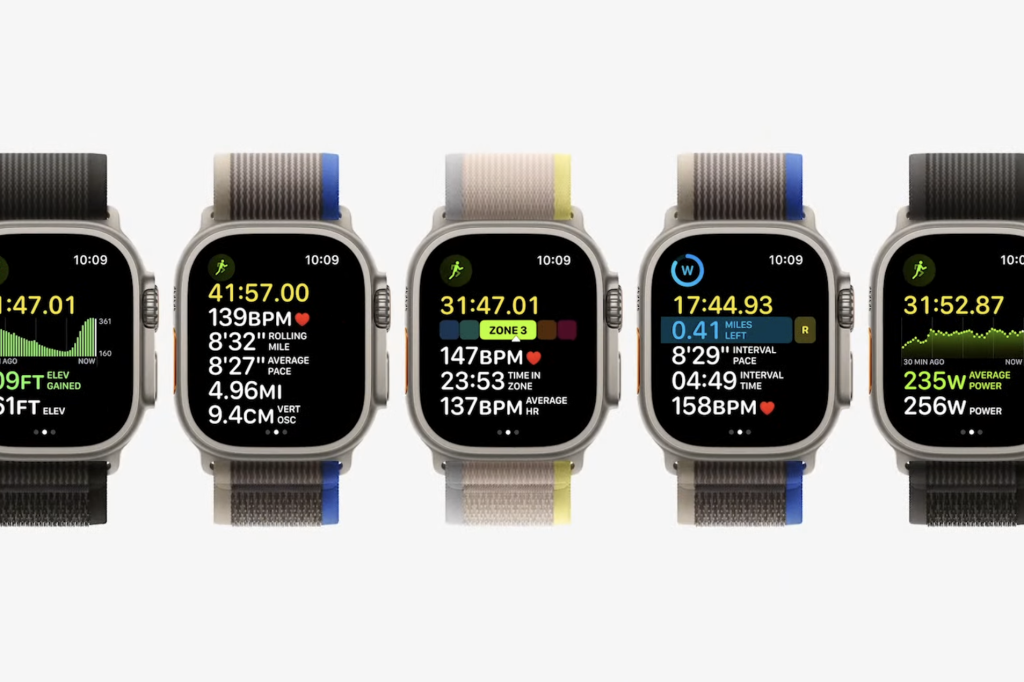 New bands also can cope with more extreme uses and clothing like wet suits, while there's a thinner band, too. The new bands are called Trail Loop, Alpine Loop, and Ocean Band.
Apple Watch Ultra is available to order today, with availability beginning Friday, September 23, a week after Series 8