Let's roll: these four new Sonic the Hedgehog Lego sets include a Sonic launcher and a Dr. Eggman minifig
Level up by firing Lego Sonic across your room – or have him chill by the beach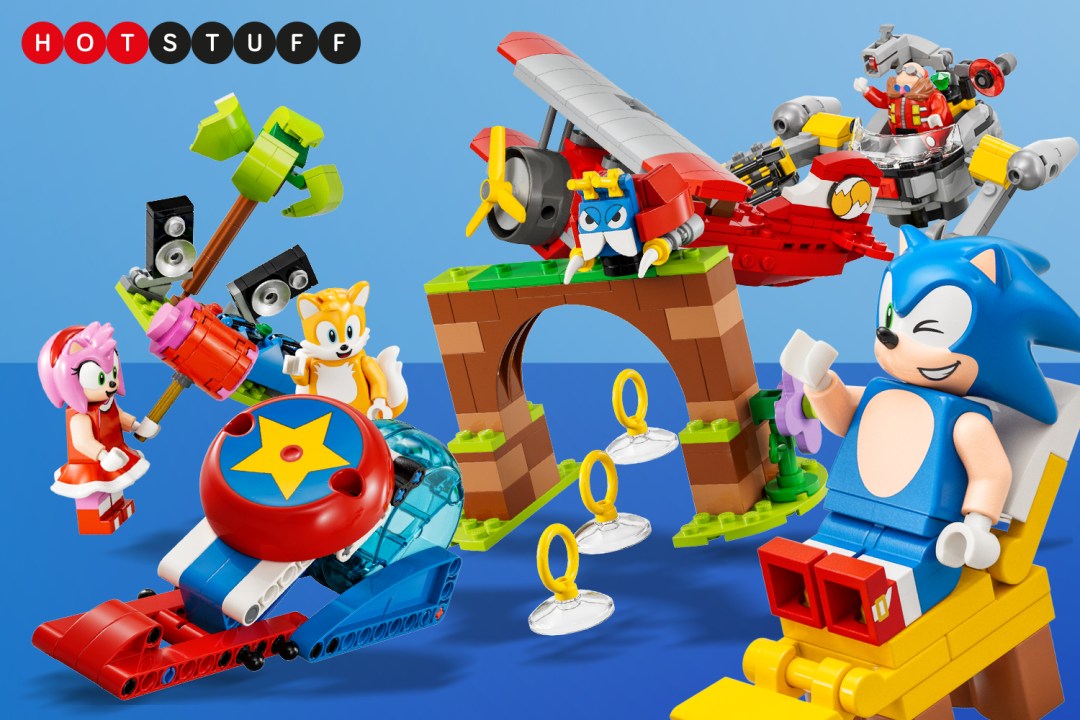 If you felt the Lego Ideas Sonic set was a bit static, you're in luck. Lego and Sega have again joined forces, with four new Sonic the Hedgehog Lego sets. And this time, you can fire Sonic across the room at speed. The new sets are Sonic's Speed Sphere Challenge ($34.99/£24.99), Tails's Workshop and Tornado Plane ($39.99/£37.99), Amy's Animal Rescue Island ($49.99/£46.99), and Sonic's Green Hill Zone Loop Challenge ($99.99/£94.99).
These new creations are more 'playset' in nature than the display-oriented Ideas set. They also don't go down the 'construct a level' route of Lego Super Mario. But there's scope for building courses from Lego components. Or, if you're old enough to have played the original Sonic the Hedgehog, you can combine minifigs and blocks to make your own shelf-based Sonic-themed dust catcher.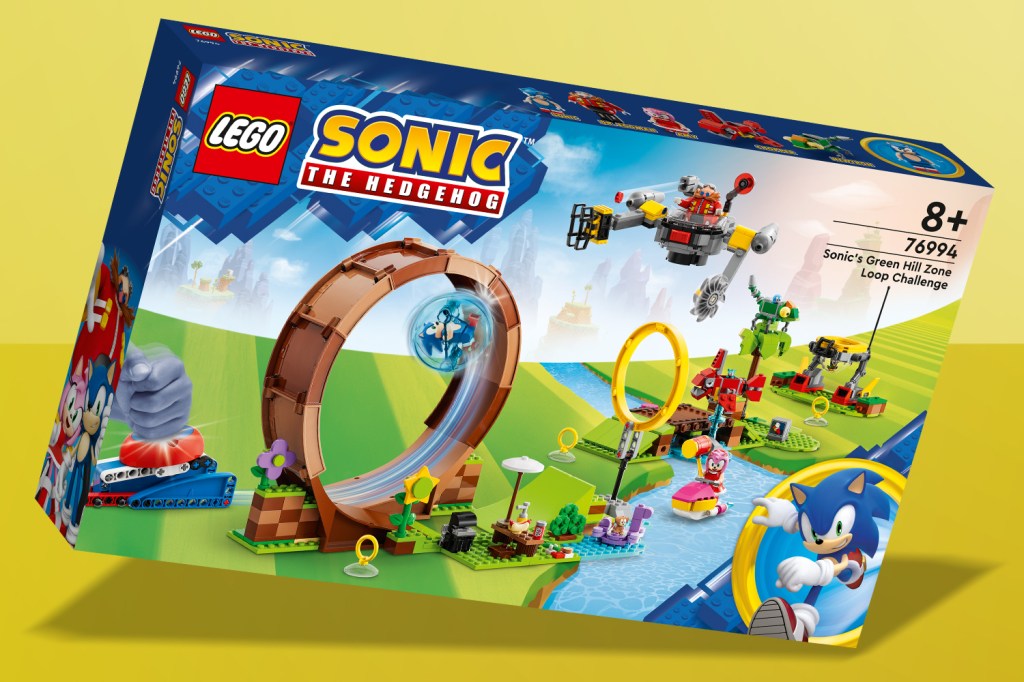 For more active fans of Sonic and Lego, each set contains interactive play features. The most notable is the 'speed sphere' launcher, found in the Speed Sphere Challenge and the Green Hill sets. This encases Sonic in a round blue shell. You then use a combination of a Technic contraption and your fist to blast Sonic towards obstacles.
Level up
Fans will also be delighted that Lego and Sega have expanded the minifig cast (hint hint, Nintendo). There are also several new brick-built baddies for Lego Sonic to rudely stomp on:
Sonic's Speed Sphere Challenge (292 pieces) includes Sonic, a brick-built Moto bug and Sonic's Flicky friend. Along with the launcher, you get an arch, gold rings, a ramp, and a beach chair and DJ mini-builds for when Sonic's had enough of heroics and wants to chill.
Tails's Workshop and Tornado Plane (376 pieces) is mostly about the swoopy plane. But there is a basic workshop façade for the heroes to tinker in. You also get Sonic (cheekily lounging on an easy chair), Tails, a Buzz Bomber build, and a tiny Clucky.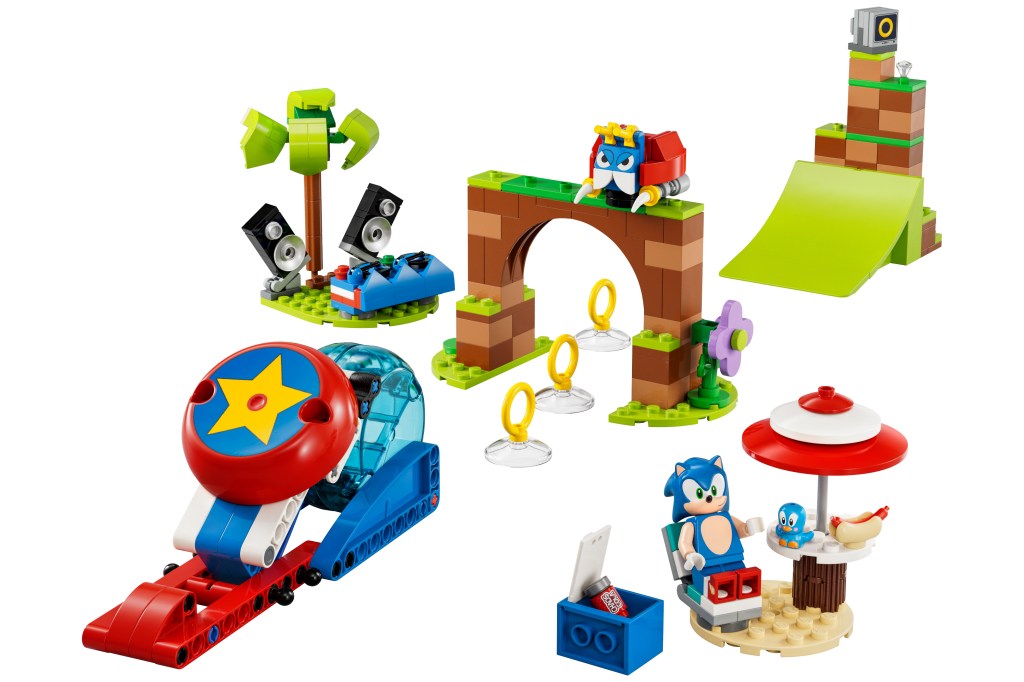 Amy's Animal Rescue Island (388 pieces) features Amy and a second appearance for Tails, along with an excellent brick-built Crabmeat. There are three tiny animal figures: Picky, Pocky and a Flicky. The play build is substantial and integrated: a beach theme, with hidden areas, one of which opens when Amy whacks a button with a hammer.
Sonic's Green Hill Zone Loop Challenge (802 pieces) most resembles a game, and includes a huge loop assembly, along with a Dr. Eggman end-of-level battle. The big bad now exists in minifig form, and you also get a Sonic and an Amy. There are brick-built takes on Badniks Chopper and Newtron, along with four dinky animals: Flicky, Becky, Pocky and Pecky.
Within these Sonic the Hedgehog Lego sets, Lego designer Frédéric Roland Andre was most proud of the speed sphere. "It was quite a challenge to figure out how we would get Sonic to speed up and interact with each course," he says. "Sonic is known for his speed, so there was no way we could create a static set. We simply had to be creative and make them as action-packed as possible!"
Related: 55 best large Lego sets: the top enormous Lego sets you should buy