Latest Acer Predator gaming laptops go Intel-only
13th-gen Core CPUs meet 4000-series Nvidia RTX graphics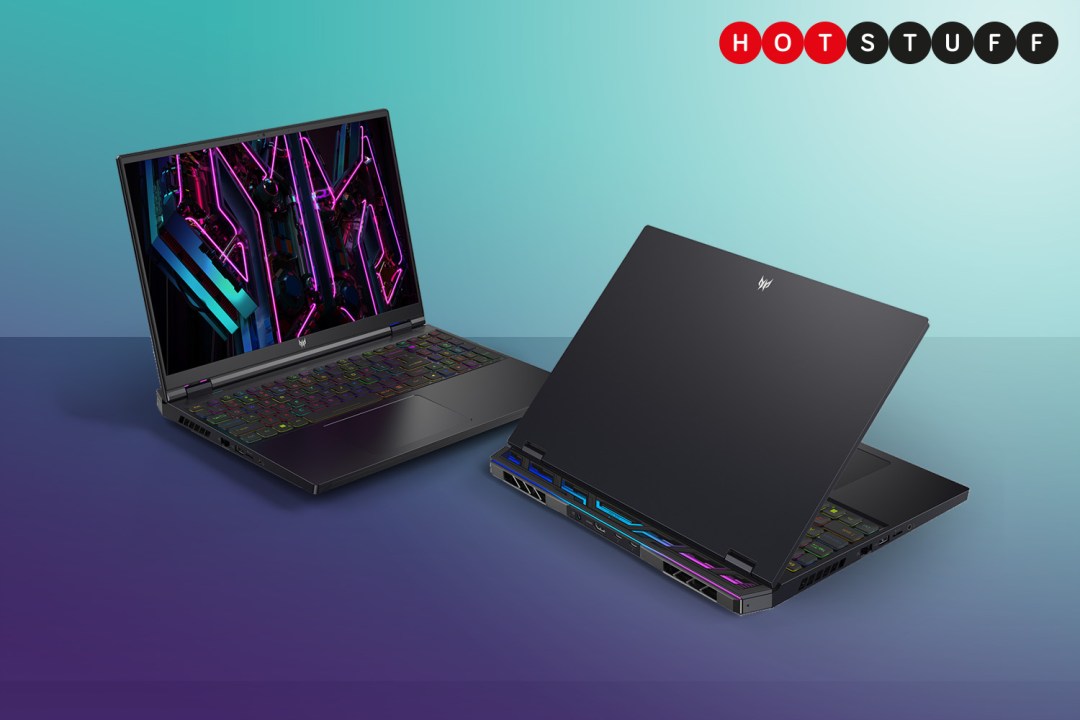 Now that Intel's 13th-gen Core CPUs and Nvidia's 4000-series mobile graphics chips are official, you can bet laptop makers are clamouring to be first out the gate with new models jammed to the gills with top-tier components. The latest comes courtesy of the Acer Predator range, which has jettisoned AMD power in favour of an all-Intel line-up.
The Predator Helios 16 and Predator Helios 16 will come equipped with a choice of all-new i7 and i9 processors, and up to RTX 4080 graphics. The former is overclocker-friendly silicon, which has been bathed in liquid metal thermal grease and covered by reshaped heat pipes to keep temperatures tolerable. New 5th-gen metal AeroBlade fans also lend a helping hand. The GPU, meanwhile, has a 165W thermal power limit – the highest of any of Nvidia's latest graphics chips.
Elsewhere, the hardware tops out at 32GB of DDR5 RAM and up to 2TB of PCI-express SSD storage.
You're spoiled for choice when it comes to displays. Both models offering 165Hz panels as standard, with the larger laptop starting with a 1920×1200 resolution. The Helios 16 has a sharper 2560×1600 panel by default, and each can be had with a faster 240Hz refresh rate. Image quality connoisseurs will want to step up to the MiniLED options, which have over 1000 nits peak brightness and 1000 local dimming zones to make HDR content really pop.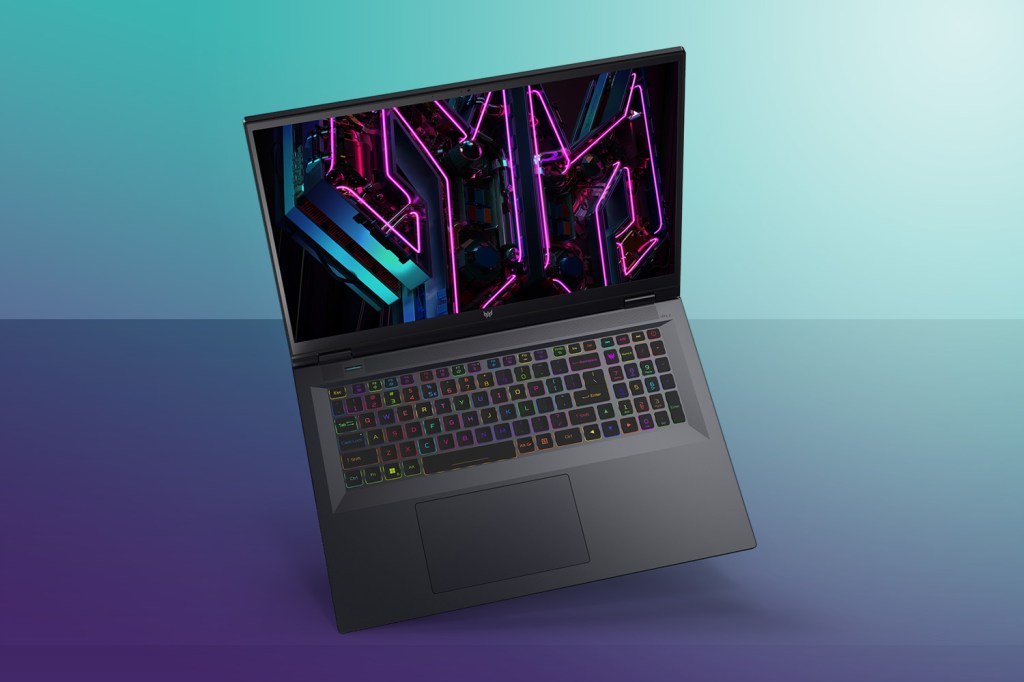 The chassis has been redesigned for 2023, with a simpler metal build that shifts most of the ports to the rear to keep cable mess at bay. All the Predator branding has been miniaturised, letting you go somewhat incognito when using each machine away from the home – as long as you remember to turn off all the lights first.
The now-familiar, per-key RGB illuminated keyboard is joined by an RGB lighting strip at the back, which adds a subtle spot of mood lighting while gaming. The rear air vents also now pop off magnetically for customisation. Acer includes a second set, primed and ready for painting, in the box for gamers looking to customise their kit without also voiding the warranty.
The smaller Predator Helios 16 will arrive first, hitting Europe in February and America in March. Prices should start at around €2399. The beefier Predator Helios 18 will follow in March (April for North America), with order books opening from €2499.