Facebook's Portal puts a face-tracking video chat hub in your home
That's something you want, right?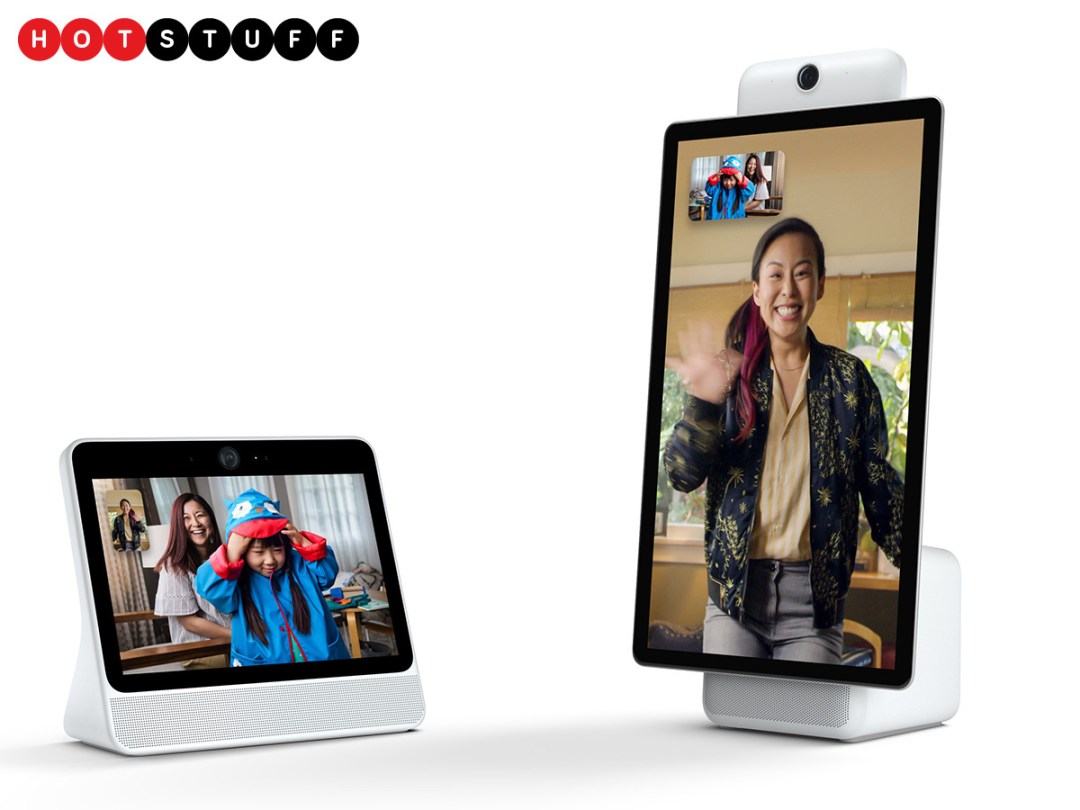 At a time in which popular opinion has turned against Facebook and more and more people are ditching their accounts, the company remains apparently undeterred in its efforts to put more hooks into your life. Case in point: the Facebook Portal and Portal+. The 10.1in Portal looks like a close approximation of Amazon's Echo Show, while the Portal+ is a fair bit more ambitious in design, with a larger 15.6in screen that can pivot between portrait and landscape positions. Both are built for video chat via Messenger, and include a face-tracking camera that can pan and zoom to keep both parties in view. That's potentially ideal for more natural video calls, but unlikely to make Facebook naysayers any more comfortable. Luckily, both Portals have a button that cuts off the camera and microphone with a tap, along with a physical camera cover if you're still wary. They also pack in Amazon's Alexa for voice commands, smart home controls, and more, although this chat-centric device otherwise isn't as feature-rich as the Echo Show. The Portal and Portal+ go on sale in November at US$199 and US$349, respectively.