ShiftCam LensUltra mobile glass aims for unmatched clarity
Available via Kickstarter with the first products shipping soon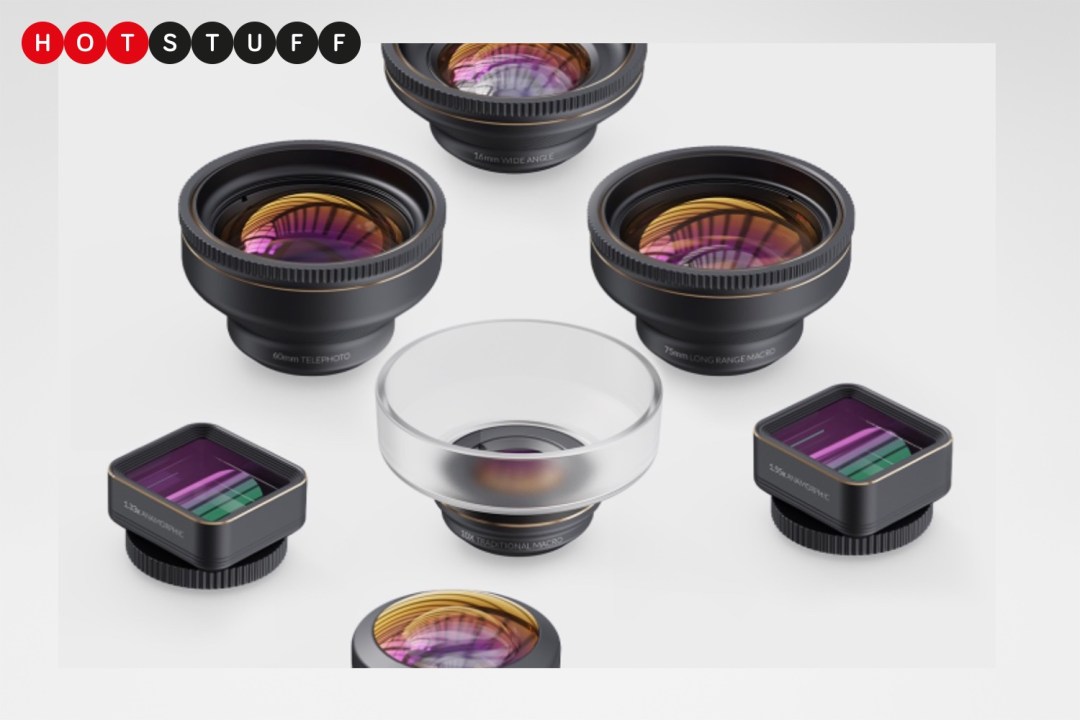 ShiftCam, maker of the successful SnapGrip and ProLens accessories for mobile devices, has announced a new series of bolt-on lenses for phone photographers to up their game with. The LensUltra range focuses on clarity across a range of focal lengths, and is launching through an already successful Kickstarter campaign.
LensUltra includes seven phone lens attachments, two filters, and one reinforced lens mount that promise "unparalleled clarity, higher resolution and reduced noise in low-light photos" than rival glass. The new series includes a 16mm Wide Angle, 200 degree Fisheye, 1.33x Anamorphic, and 1.55x Anamorphic lens. There's also a 60mm Telephoto, 75mm Long Range Macro, and 10x Traditional Macro. The two mobile filters are variable Neutral Density (VND) and Circular Polarizing Filter (CPL). The universal mounting system includes a Universal Lens Mount and Camera Case.
The new series works with any smartphone and is Apple MagSafe compatible, which makes it possible to stay charged while you're shooting on the go.
Better bokeh
"We're talking more freedom than ever to capture what's around you, with incredible quality, reliability, and usability," Shiftcam CEO KL Chui explained. "Bigger lenses, better clarity and beautifully enhanced bokeh. Your creation will be so good, the only thing left to do will be to share it!"
Eager snappers can get the new LensUltra products for up to 50% off through ShiftCam's Kickstarter campaign, for a limited time. The first shipments are set to arrive in July.
We've had positive experiences with ShiftCam's products in the past. In February we called the ShiftCam SnapGrip "a pricey but convenient way to add physical camera controls to your phone. It works best for Apple owners, but if you're serious about phone photography, it's a useful addition for your kit bag." We were impressed with its comfortable feel and convenience, while the built-in portable power bank had a decent capacity.