Retro-chic Orange Box speaker packs dual amplification
Colourful compact speakers promise punchy sound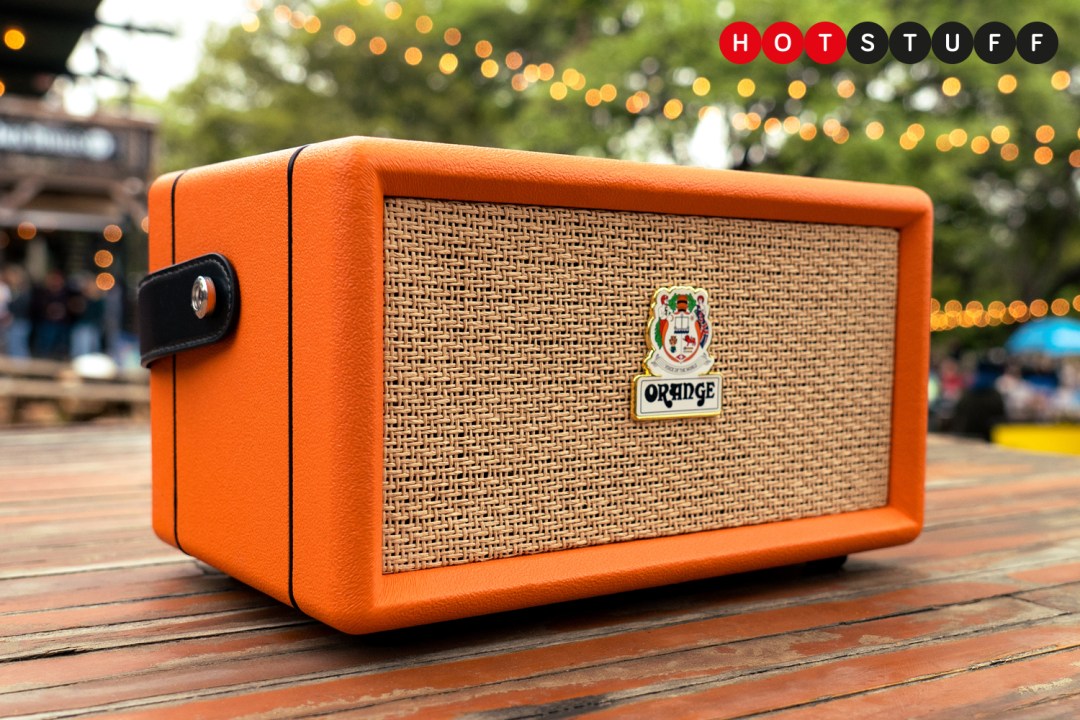 Ever since the swinging Sixties, Orange amps have been a regular sight on concert stages and at music festivals. Now the firm is looking to take on the best bluetooth speakers with a pair of brightly-coloured boomboxes: the Orange Box and Orange Box-L. And yes, despite the name, you can also get one in Black. If you must.
According to Orange, they are the only Bluetooth speakers to use both Class D and Class A/B analogue amplifiers, which should give them "tight, punchy bass" and "smooth, natural mids and highs". Each model has a combined 50W RMS of sound power, which feeds a 4in subwoofer and twin 2in full-range drivers in the Orange Box, or a larger 5in subwoofer and twin 2in full-range drivers in the Box-L. Properly crank the volume and a unique audio safety monitor kicks in, flashing a warning light to warn you if you're driving things a little too hard.
The battery-powered Box is meant be taken on the move, with 15 hours of playback between charges and a carry strap to make lugging all 3kg around a little bit easier. The bigger Box-L runs on mains power. Both have chunky dials up top for analogue treble and bass adjustment as well as volume control, a 3.5mm analogue input, and a Bluetooth play/pause button. The manual flip switch for power is another old-school throwback, too.
Each model is made from Tolex-wrapped wood, in either orange or black colours. The vinyl covering is a signature feature of Orange's guitar amps, and the wicker-coloured grille cloth is another nod to the firm's best-known products.
The Orange Box and Orange Box-L will be available to order directly through the Orange Amps website. Prices are set to start at $299/£275 for the Box, and $345/£315 for the Box-L.