Razer Blade 16 x Lamborghini gaming laptop sets pulses racing
Supercar-inspired looks meet monstrous performance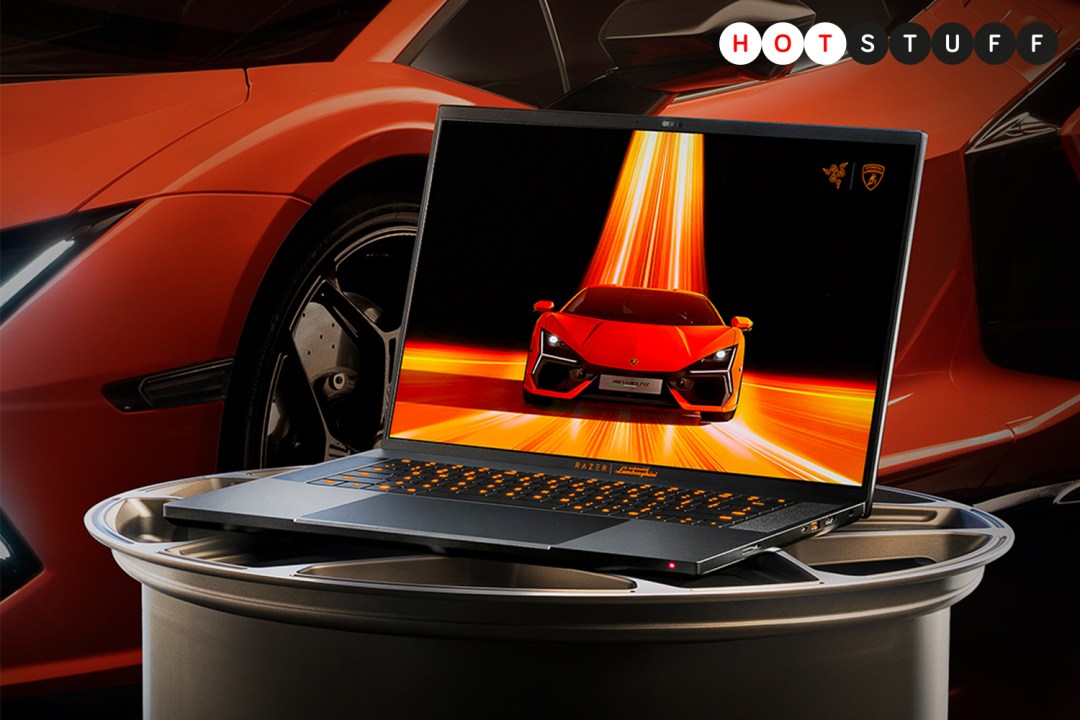 Have you got a Lambo lurking in your garage? Razer's latest limited-run laptop might be its new perfect partner. The Blade 16 x Automobili Lamborghini Edition is as uncompromising as gaming laptops get, with performance that'll leave rivals on the starting grid and styling to compliment any of Sant'Agata's four-wheeled wonders.
The 16in machine swaps Razer's trademark green colours for a more Lamborghini-appropriate Arancio orange, and replaces the ouroboros on the lid for a Lamborghini's bull logo. An anodised aluminium geometric pattern around it matches the Revuelto hybrid supercar's distinctive LED running lights, and the USB ports have been colour-matched too. There's even a custom boot sequence whenever you power the thing up, and a serial number on the underside marking its special edition nature.
The Blade 16 x Lamborghini builds on the regular Blade 16, which debuted earlier this year. It's packing the same dual mode, 16:10 aspect ratio mini-LED display, which lets you pick between a 4K resolution and 120Hz refresh rate for creative work and single player gaming, or FHD+ resolution and 240Hz refresh for lightning-fast response times in multiplayer matches. Nvidia G-Sync adaptive refresh cuts out screen tearing, and the 1000-dimming zone, HDR-ready panel can hit a retina-searing 1000 nits peak brightness.
While there's not a V12 motor lurking under its lid, you you will find an equally potent Intel Core i9-13950HX CPU with 8 performance cores, 16 efficiency cores, and a huge 5.5GHz boost clock- no nitrous injection or turbocharging required. Razer reckons the Blade's vapour chamber cooling system is so beefy it'll even let you overclock using the firm's Synapse software. Flip the thing over and you'll spot Razer has also colour-matched the fan blades.
The other hardware is also as hot as it gets, with 32GB of DDR5 memory, 4TB of PCIe 4.0 NVMe storage, and an Nvidia RTX 4090 GPU. Laptop graphics just don't get faster than this, especially as the Blade can deliver a full 175W TDP – impressive for such a svelte machine. It'll blitz the bundled copy of GT3 race simulator Assetto Corsa Competitizione, and just about any new or upcoming game you care to throw at it.
Want to get your hands on one? The Blade 16 x Lamborghini will be about as exclusive as the cars they're inspired by – only 150 are set to be made, and will be limited to the US Razer store. Each one will set you back a penny under $5000, and will be sold directly through the Razer web store. Razer rewards gold members and Lamborghini car owners will get first dibs, before the general public.