Razer Blackshark V2 Pro goes even more wire-free for '23
Bluetooth joins lag-free wireless on Razer's esports-friendly cans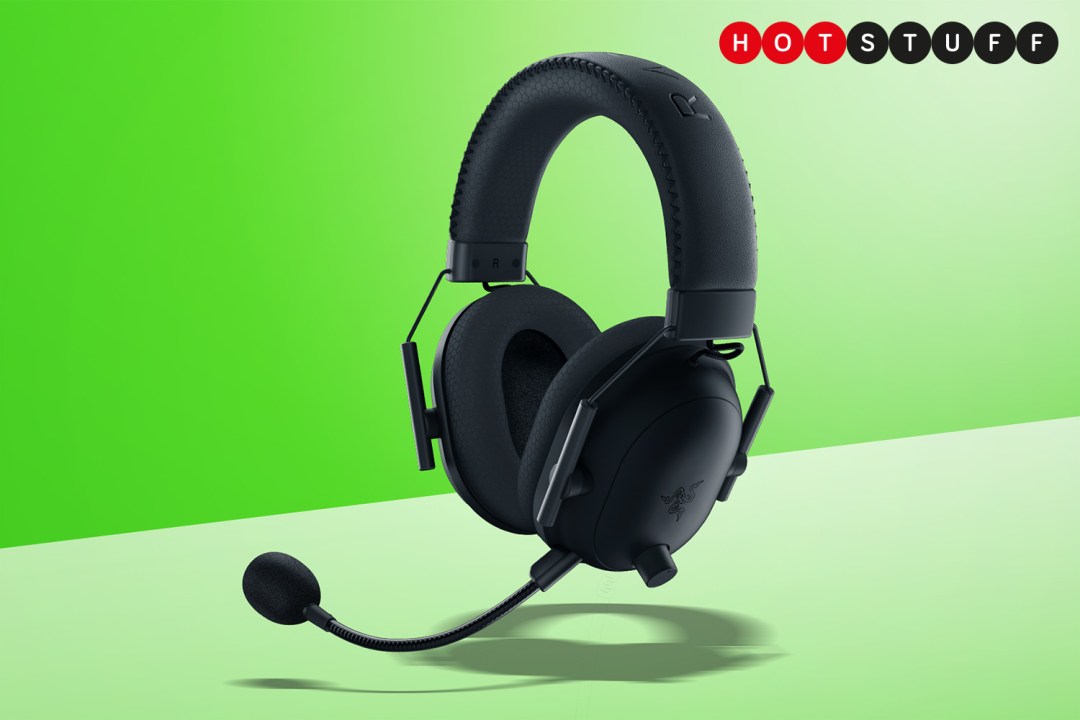 It might look familiar, but the new Razer Blackshark V2 Pro has been given a major overhaul aimed at making it even more of a go-to for esports gamers. The wireless version of what was already our pick for the best gaming headset has added Bluetooth to its box of tricks, along with a broadcast-quality microphone that promises a big step up in quality over its closest competition. The 2023 edition, which replaces the Razer Blackshark V2 Pro launched in 2020, has also been handed some comfort and build quality improvements, while battery life has taken a big step up.
Arguably the biggest upgrade is the new super wide-band condenser microphone, which gets a best-in-class 32kHz sampling rate courtesy of Razer's proprietary Hyperspeed wireless connection. Combined with a built-in pop filter, it promises to make your in-game comms a whole lot clearer, with more high- and low-end frequencies preserved compared to rival headsets. The detachable boom arm has been reinforced for extra tension and rigidity to avoid drift, too.
Razer has reduced the headband's clamping force based on feedback from customers and esports pros, and reinforced the steel adjustment sliders. The pressure-relieving memory foam cushion has been treated to a subtle hexagonal weave pattern – as have the similarly padded ear cups, which promise superior noise isolation compared to the previous-gen headset.
Razer's bespoke TriForce Titanium 50mm drivers make a reappearance, as does THX Spatial Audio surround sound, but now gamers get the option of specific game EQ profiles. Counter Strike, Call of Duty, Apex Legends, Valorant and Fortnite all have their own settings created with input from esports pros, which can be tweaked further through the Razer Synapse software suite.
This is a wireless-only headset (the USB-C port is only good for charging, not data transfer), with the Hyperspeed USB dongle included in the box good for plug-and-play on PC and Mac computers or PlayStation consoles. Bluetooth support means it plays nicely with the Nintendo Switch, as well as Android and iOS phones, tablets or handhelds. There's no dual device Bluetooth here though, given it's mainly aimed at PC players.
The OG Blackshark V2 Pro could manage up to 24 hours between charges, but a combination of improved battery tech and energy efficiency gains mean the 2023 version is now able to stretch to a whopping 70 hours, without having gained any weight. A quick 15-minute top-up should be good for another 6 hours of gaming, too.
Eager gamers will be able to grab the Razer Blackshark V2 Pro right now in black or white colour options, either directly from the Razer website or all the usual retailers. Prices are set at £200/$200/€230.