Rally art: how DJI's drones are transforming the WRC
Drone giant DJI has turned its attention to the 2017 World Rally Championship, with astonishing results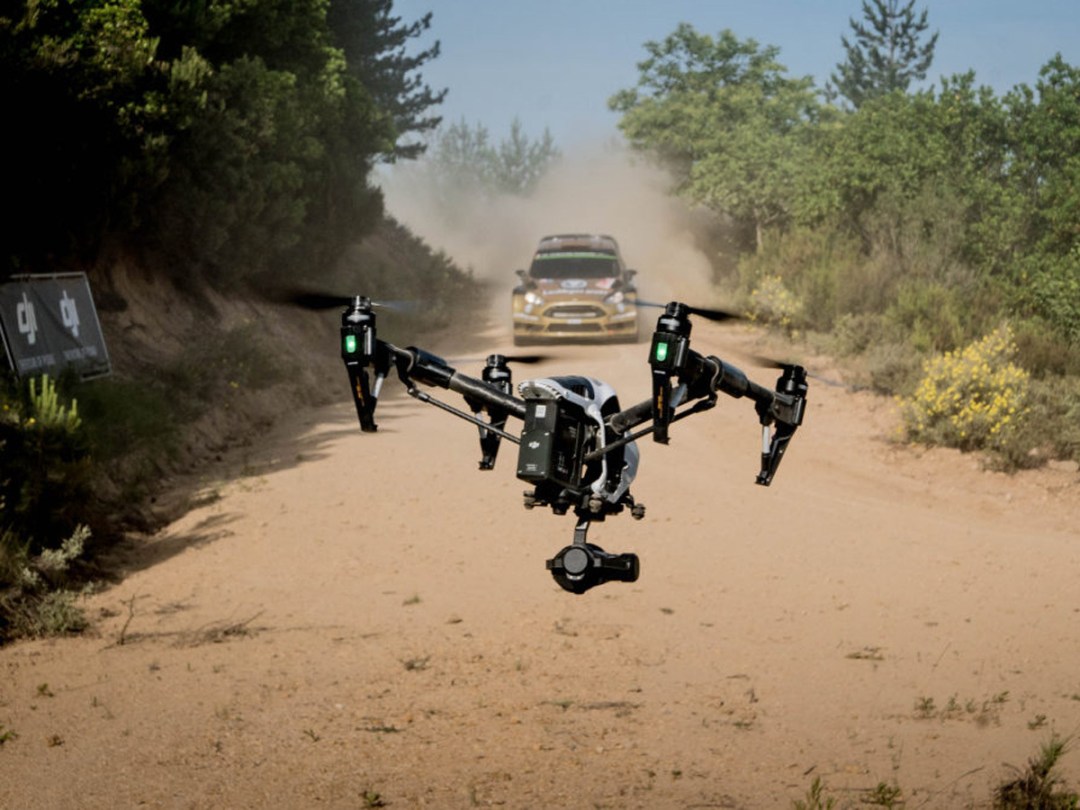 Without a doubt, drones have revolutionised the TV and film industries. To the dismay of helicopter pilots everywhere, aerial shots no longer have to involve whirlybirds costing thousands of pounds an hour to fly. Just ask drone-maker DJI, whose ultra-portable, user-friendly quadcopters have been doing the business in film productions big and small for over a decade.
But DJI isn't just making bank heists even more exciting to watch. In 2016, DJI added live motorsport to its resume through a deal to cover the FIA World Rally Championship. And they're taking their coverage to the next level this year, with the Phantom 4 Pro and professional Inspire 2 getting close to the action in ways traditional camera operators can only dream about. 
All over the world, from Monte Carlo to Mexico, Portugal to Poland, DJI's multi-operator drones – one person flies while another shoots – have been filming some of the most dynamically thrilling action shots rally fans have ever seen. 
Don't just take our word for it, though. DJI's YouTube channel is packed with stunning highlights from WRC events. Check out this video from Rally Mexico, showing how DJI's drones captured the action, whether the cars were on winding mountain roads or the bustling streets of Mexico City.
Of course, it's not like DJI is working with inferior machines. World Rally Cars are custom-built, turbocharged, four-wheel-drive beasts pumping out 300 bhp and reaching speeds of 125 mph. And the 13-round WRC calendar takes in an extraordinary range of events, featuring rough gravel tracks, mud-strewn forest trails, hairpin-filled Tarmac roads, and precarious snow stages.
In other words, however you watch a World Rally Car in action, it's a spectacle. But with WRC events spread over multiple stages covering hundreds of miles, sometimes in remote locations, the introduction of drones has transformed how the sport is presented. For example, the new WRC+ streaming service features live coverage from every round, and footage taken by DJI drones is a vital part of that.
New possibilities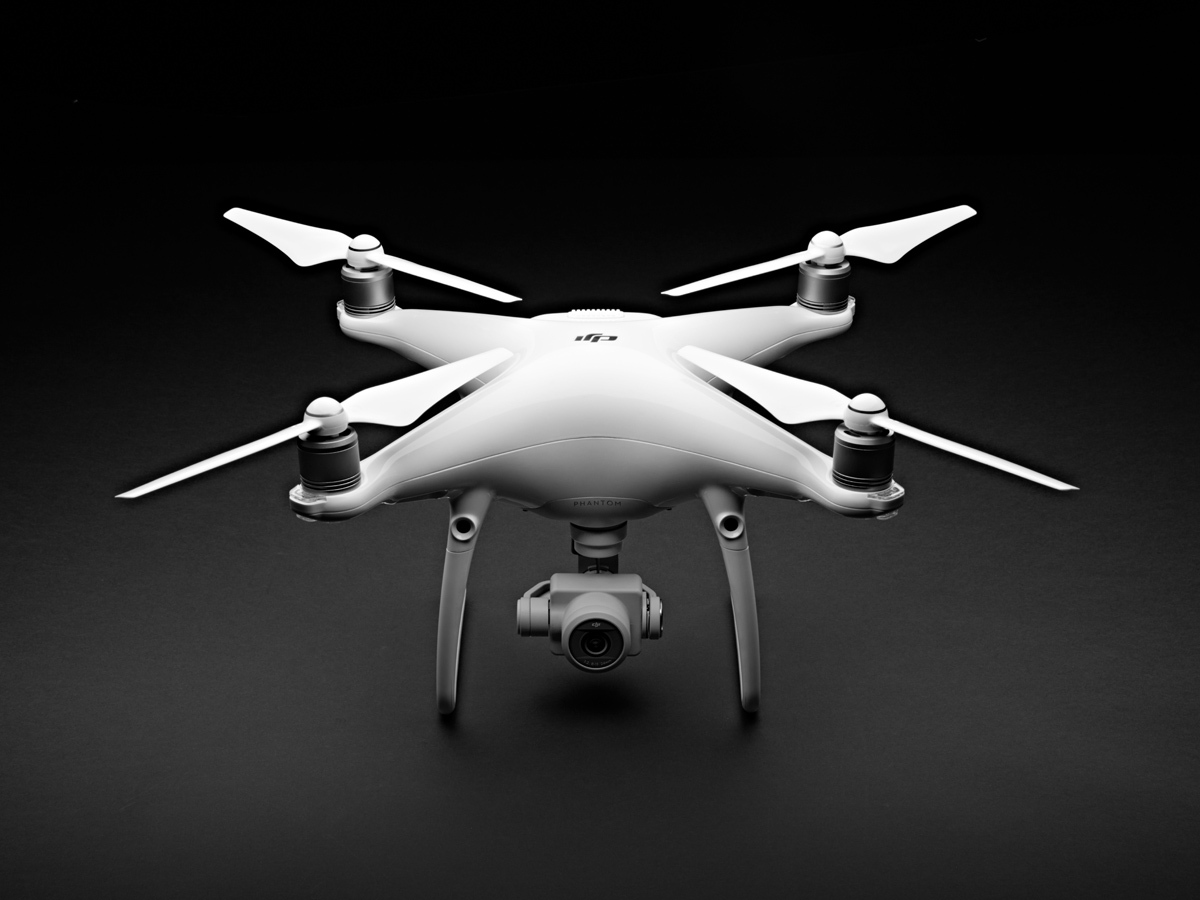 Until last season, aerial shots – a staple of the sport's TV broadcasts – were supplied by manned helicopters. That's all well and good, but helicopters are limited in how low they can fly, as well as how nimble they can be. When you want up-close aerial footage, DJI's drones have opened up new possibilities. A great example is the aerial coverage DJI's drones produced of the Rally Mexico stage held in Zocalo Square, right in the heart of bustling Mexico City – helicopters simply couldn't capture the action in the same way as a drone.
It's not just in urban settings that DJI's Phantom 4 Pro and Inspire 2 drones shine. With DJI's professional operators working stage-side, they can fly below tree lines, close to mountains and over obstacles, capturing jaw-dropping footage of WRC's incredible cars. And, with DJI's collision-avoidance systems, operators, spectators and even the drones themselves are safer than ever before.
There's also the small matter of cost. A high-end drone might not be within the amateur drone flyer's budget, but most production agencies can afford to fly a small fleet of drones for the cost of a single helicopter. And the Inspire 2's dual-battery capabilities means it can operate for up to 27 minutes, allowing ample time to capture amazing footage.
The Inspire 2 features plenty of other technology that makes it ideal for covering the WRC. Self-heating technology means it can fly in cold weather – perfect for shooting at Rally Sweden's ice and snow-covered stages – while a top speed of 58mph covers more ground quickly.
DJI's drones aren't just providing the WRC with spectacular visuals, though. Aerial footage from the Phantom 4 Pro has another, more strategic application. Its unique Waypoints Intelligent Flight Mode allows operators to designate a spot over a particular part of a course and hover the drone, with pinpoint stability and accuracy, for up to half an hour.
A game changer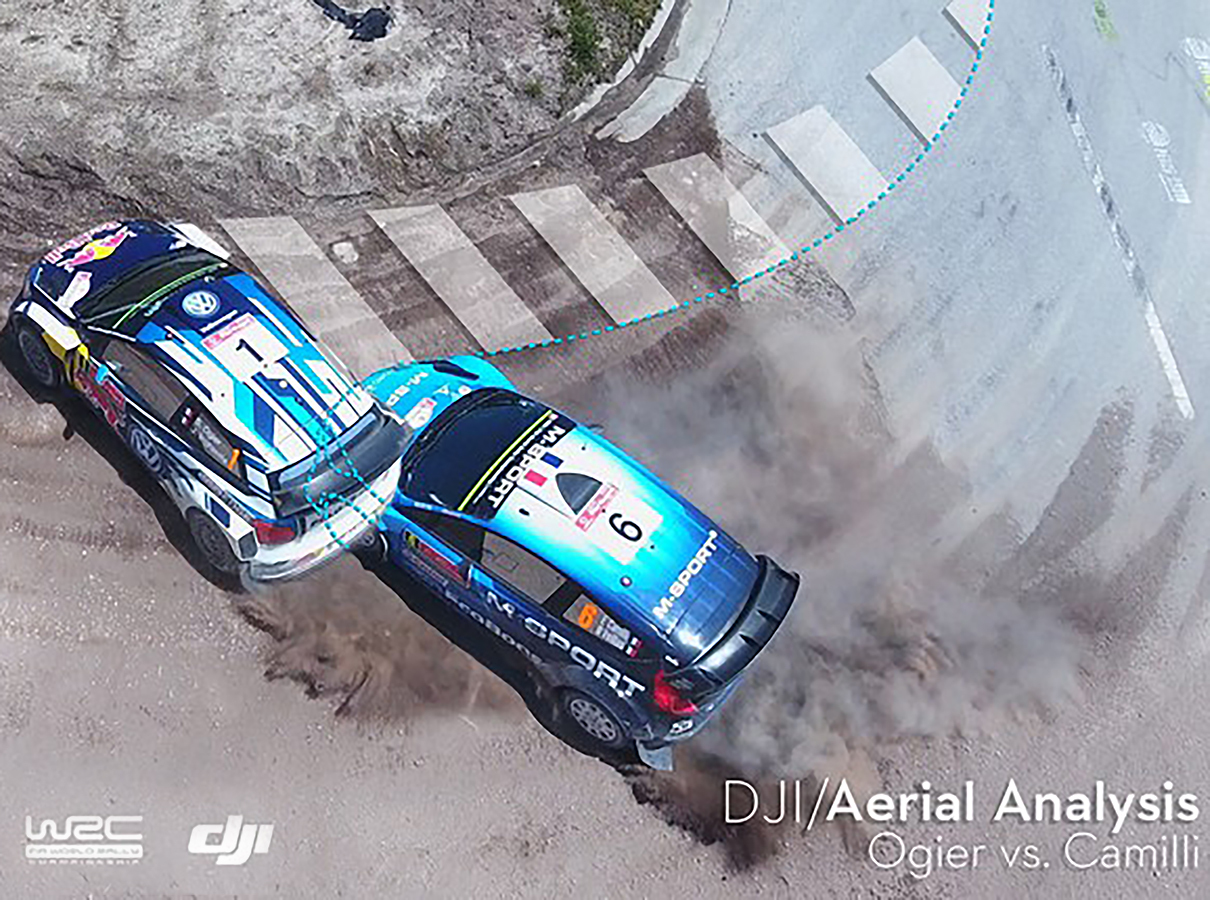 That way, the path that each car charts around a bend can be overlaid with its competitors, allowing broadcasters, viewers, drivers and teams to analyse the small discrepancies in racing lines that can often mean the difference between victory and defeat.
With World Rally Cars running several minutes apart on stages, this technology has enabled previously impossible comparisons of driving style to be made. And with events often decided by seconds, that helps to highlight what separates the great drivers from the merely good.
Major rules changes for this year have made World Rally Cars faster, lighter and more dramatic – resulting in bigger jumps, longer powerslides and quicker stage times. And that means the footage captured by DJI drones so far this year has been even more spectacular.
Catch the WRC – and DJI's ground-breaking contribution to the sport – in the UK on Channel 5, Red Bull TV and the WRC+ streaming service. And check out DJI's WRC page for highlights and behind-the-scenes features, including more detail on filming the action in Mexico City.