Northern Ambilights: Stuff readers go on the trip of a lifetime
We took a cast and crew to north Norway to capture nature's most immersive experience. Here's what happened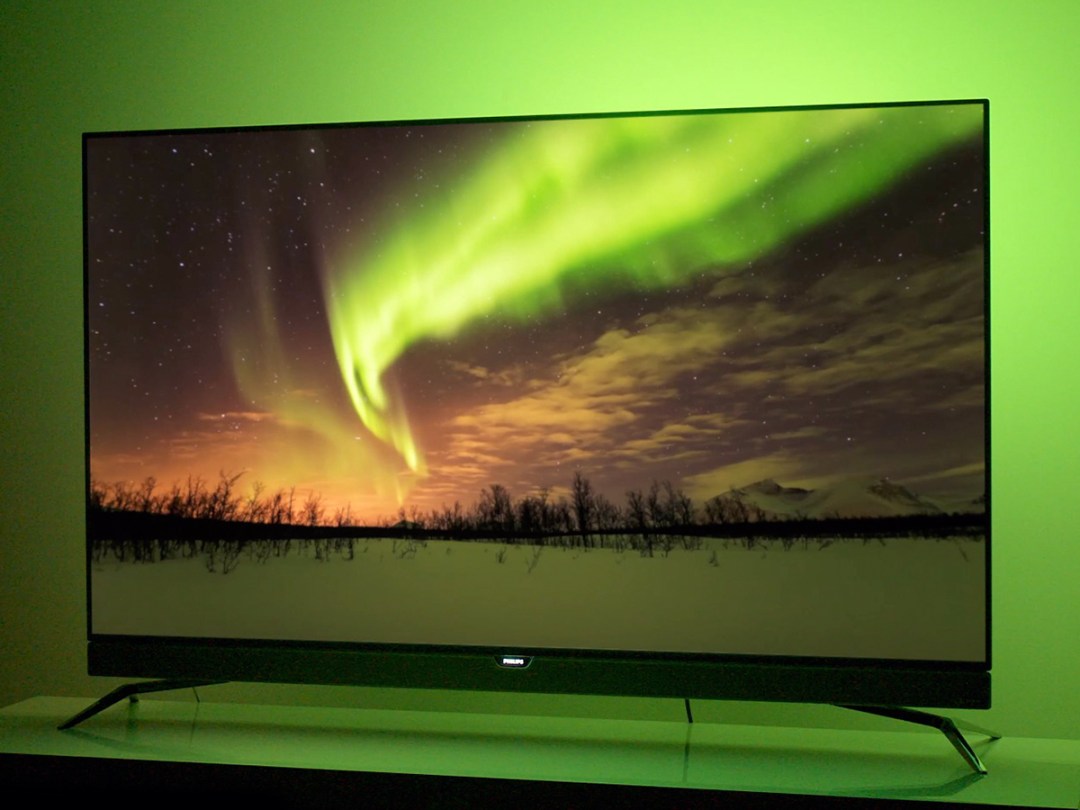 If you cast your mind back a few months, you may remember a particular story we ran.
Stuff, in conjunction with Philips TV, was searching for readers to take part in a competition to win a spot on a very special expedition. Or, as we called it, 'the trip of a lifetime'.
The plan was to fly a Stuff reader and their +1 into the Arctic Circle to see the Northern Lights, and to take part in an array of Arctic activities. Snowbiking, dog-sledding, Fjord-sailing, camping in traditional wood-fired lavvu tents – the complete Norwegian experience bingo card. At the same time, we'd dispatch a film crew to shoot all the action in Hollywood-quality 4K video.
Our mission was to return with footage that could evoke the feeling of 'being there'. We needed to create a video capable of relaying the Arctic atmosphere, and this, in turn, would allow us to show off what a Philips OLED TV with Ambilight can really do. Thanks to their 4K HDR screens and Ambilight technology, these TVs add a whole new dimension to the viewing experience – and we had to demonstrate how special it can be.
And you know what? We did it. Starting out in London Gatwick at 5am on a chilly Thursday in February and returning the following Monday evening, we saw an incredible lightshow, experienced total whiteout on snowbikes, nearly lost our lunch in the Norwegian Sea and slept on reindeer skins in wooden huts embedded in the snow. And then, back in London, we experienced it all again on a Philips 901F OLED TV with Ambilight.
Here's what happened:
OLED + Ambilight: The Ultimate Immersive Experience
TV connoisseurs choose OLED for its self-lighting pixels. As these TVs have no backlight, switching off pixels results in true blacks – not grey-ish, not 'pretty dark', but blacks of the deepest pitch. True blacks mean better picture performance. Colours appear richer and brighter as the contrast between bright and dark objects spirals towards infinity.
With Ambilight, LEDs on the back edges of the TV ape on-screen colours, creating real-time washes of colour on the wall that make the image appear to extend beyond the bezels. With Philips' 901F and 9002 TVs, you get all the performance of a cutting-edge 4K HDR OLED panel combined with Ambilight's immersive glow. They provide a truly unique viewing experience – and a whole new definition of immersion.
The showcase video
A key part of our job was to assemble the best footage we shot into a short, stunning video that could really test these TVs' capability. It's epic, and you can see it below:
To find out more about Philips OLED TVs with Ambilight, click here.