Meet the streaming music system that doesn't compromise
With the Naim Mu-so range you get cutting-edge tech, ultimate convenience and decades of real hi-fi heritage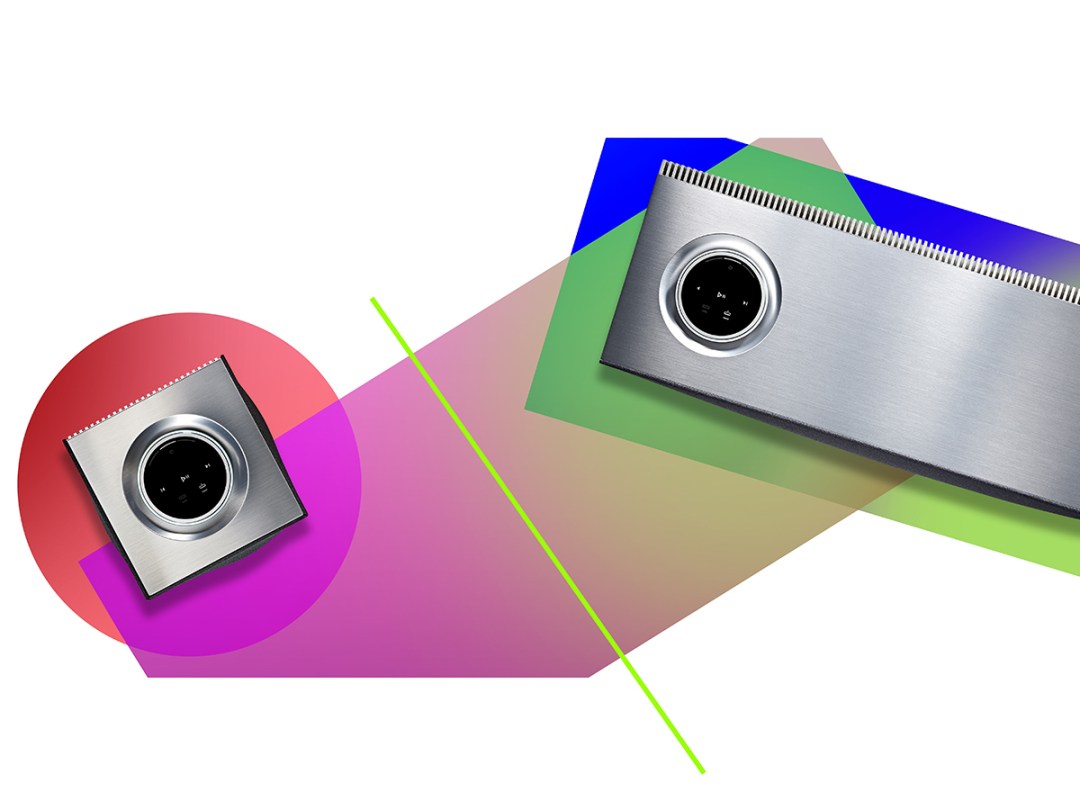 Sometimes, wireless music systems are a question of priorities. Usability, sound quality and price all jostle for position. It's rare that a wireless music system marries connectivity, real hi-fi sound quality and ease of use together – but Naim's Mu-so wireless range does exactly that.
Brass tacks time: the Mu-so range is one the most acoustically innovative home audio setups money can buy. Each system in the range – the Mu-so and smaller, 2016 Stuff Award-winning Mu-so Qb – has a 32-bit digital sound processor at its heart, allowing it to reproduce the kind of clarity and detail mass-market wireless speakers can only dream of.
How does Naim do it? Experience, in a word. Starting in 1973 and based in Salisbury, Naim has been a byword for perfectionism in audio reproduction since its inception. It's taken everything its learned over the past 43 years and poured it into the Mu-so range, combining up-to-the-second technology with real hi-fi engineering and the unmistakable Voice of Naim, consistent across its entire product range.
Better connected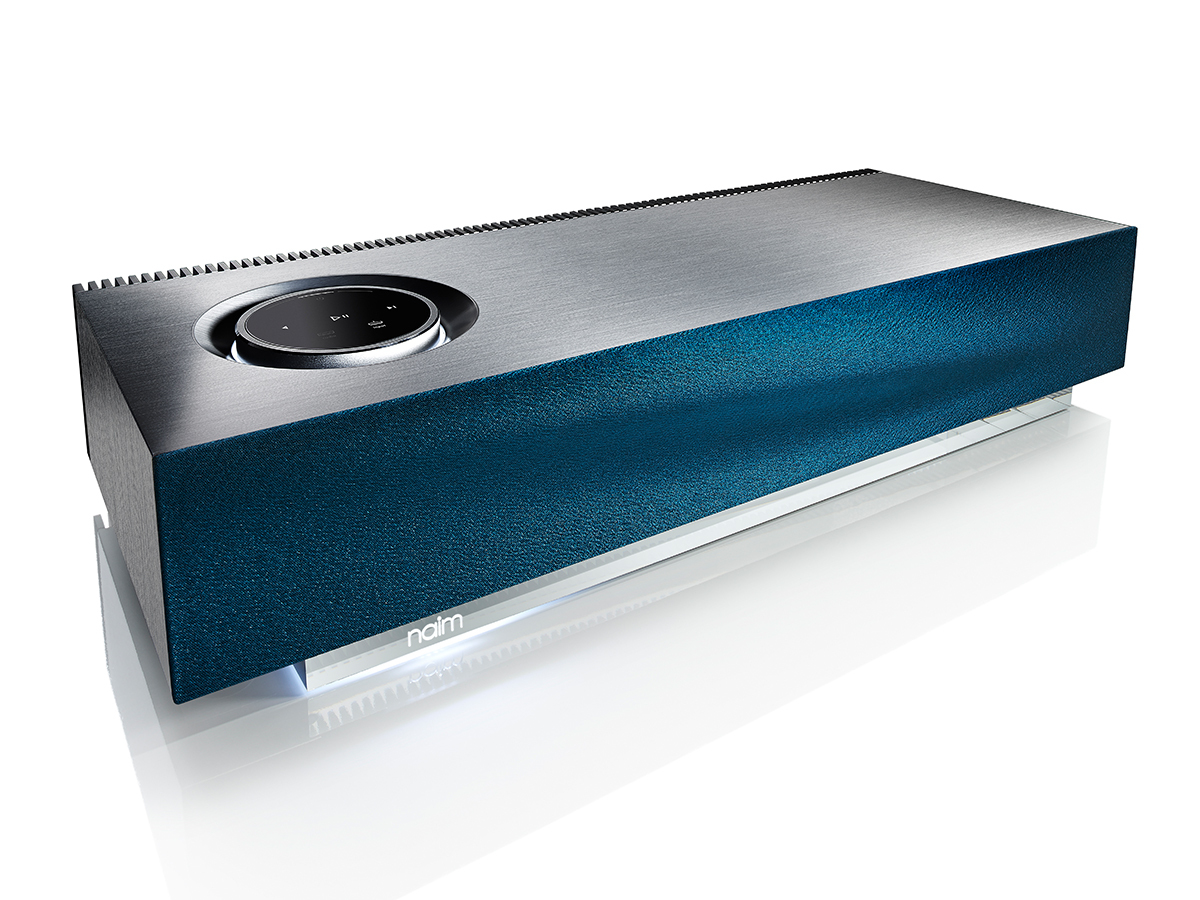 Each Mu-so product supports lossless standards such as WAV, FLAC and AIFF up to 24-bit/192kHz, while lossy formats such as MP3 and Apple's AAC are supported up to 320kbit. High-resolution audio files won't lose anything in translation between their source and your ears.
The wealth of options continues when it comes to getting music to your Mu-so system. An array of connectivity options allows you to play from virtually any audio device. For the traditional, optical S/PDIF and, of course, 3.5mm minijacks allow you to connect wired devices, but it's the Mu-so's internet connectivity that means it really shines.
Mu-so in depth
Mu-so's headline act is simply called the Mu-so. It has six 75-watt amplifiers working together to produce an immersive 450-watt performance from a cabinet measuring just 628mm across and 256mm deep. The cabinet itself is made from wood for warm, natural sound, while the anodised aluminium wrap gives it classic modern looks.
The Mu-so Qb is Mu-so's little sibling, but its compact frame – a cuboid 210mm high by 218mm wide and 212mm deep – doesn't mean small sound. It supports the same audio standards at the same bitrates as the full-size Mu-so, thumping out a dynamic, weighty performance from its array of speakers. Speaking of which, you get a 100-watt woofer, a pair of 50-watt mid-range speakers and a pair of 25mm-diameter, 50-watt tweeters, producing almost unbelievable depth from a shelf-friendly box. It's so impressive that Stuff recently declared it Hi-Fi Gadget of the Year.
In each case, control comes either via Naim's app, or from its illuminated touch panel control interface: a beautifully modern touch to systems capable of delivering subtle sound of truly exceptional quality. The experts agree: Stuff and What Hi-Fi? awarded both products in the Mu-so range a full five stars.
Bring it online wirelessly or via its Ethernet connection and you can stream to it via Spotify Connect, AirPlay or TIDAL's lossless service, using Naim's own app for Android or iOS to control everything. Alternatively, Spotify Connect and Apple's AirPlay protocols are both supported, and aptX Bluetooth allows for quick ad-hoc connections to your devices at full CD quality.
Got a music server? No problem: UPnP(TM) support means you can also play from networked locations in your house. Wherever your music is, Mu-so can unearth it – and make it sound incredible.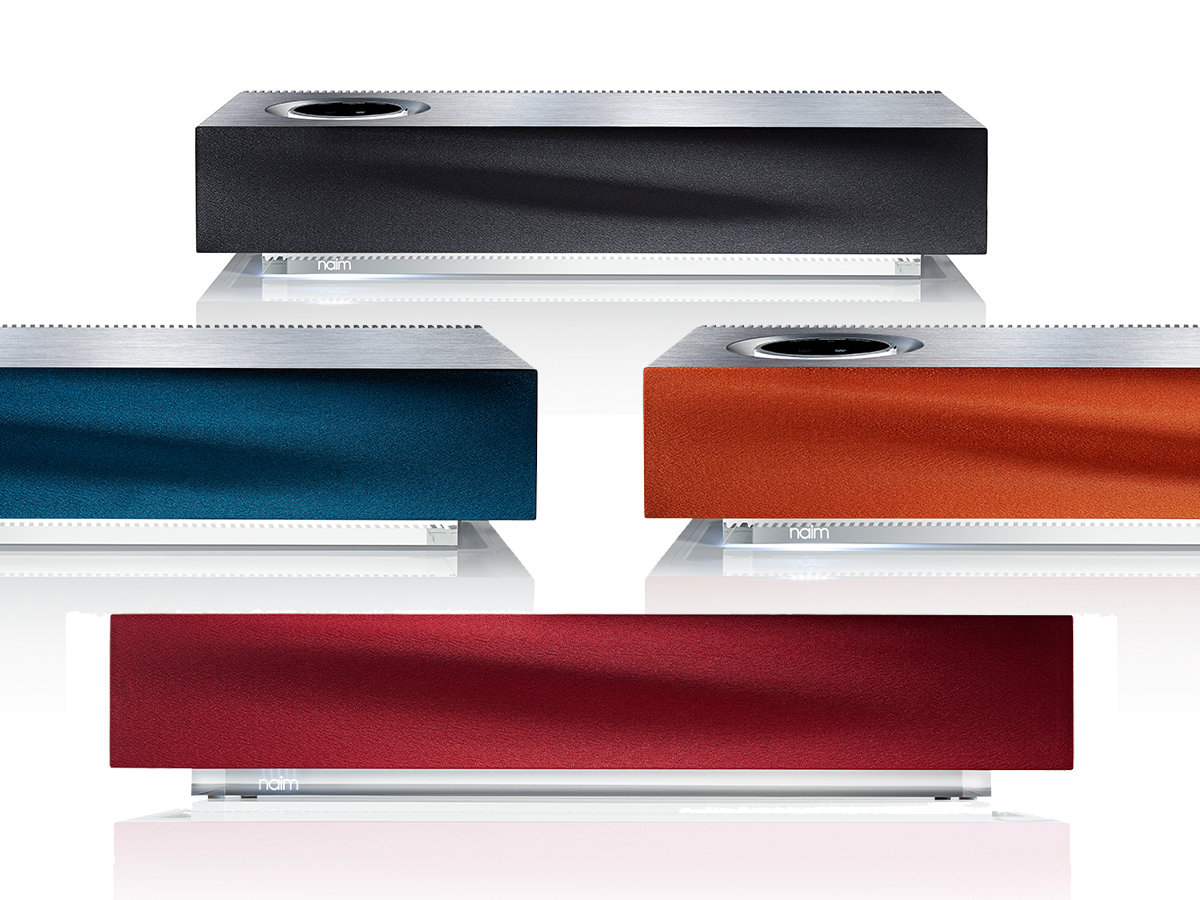 Mu-so isn't just for one room in your house, either. Connect them all to the same network and you can create the ultimate multi-room music experience, with up to five Mu-so devices working together for perfectly-synchronised hi-fi sound. You aren't restricted to Mu-so products, either: discerning households that have already invested in Naim Audio's other wireless streaming products can connect Mu-so devices to an existing multi-room setup. It's a far cry from the handful of dull wireless speakers offered by other manufacturers.
Face lift
Naim's coloured Mu-so speaker grilles allow you to craft a multi-room music system that looks as good as it sounds. You can swap out the default black speaker grilles for deep blue, vibrant red or burnt orange options. The same colours are available for both devices, allowing you to match Mu-so's consistently amazing audio quality with equally on-point looks.