A day with Amazon Alexa
Say hello to Amazon Alexa: your new favourite housemate who can do loads of useful stuff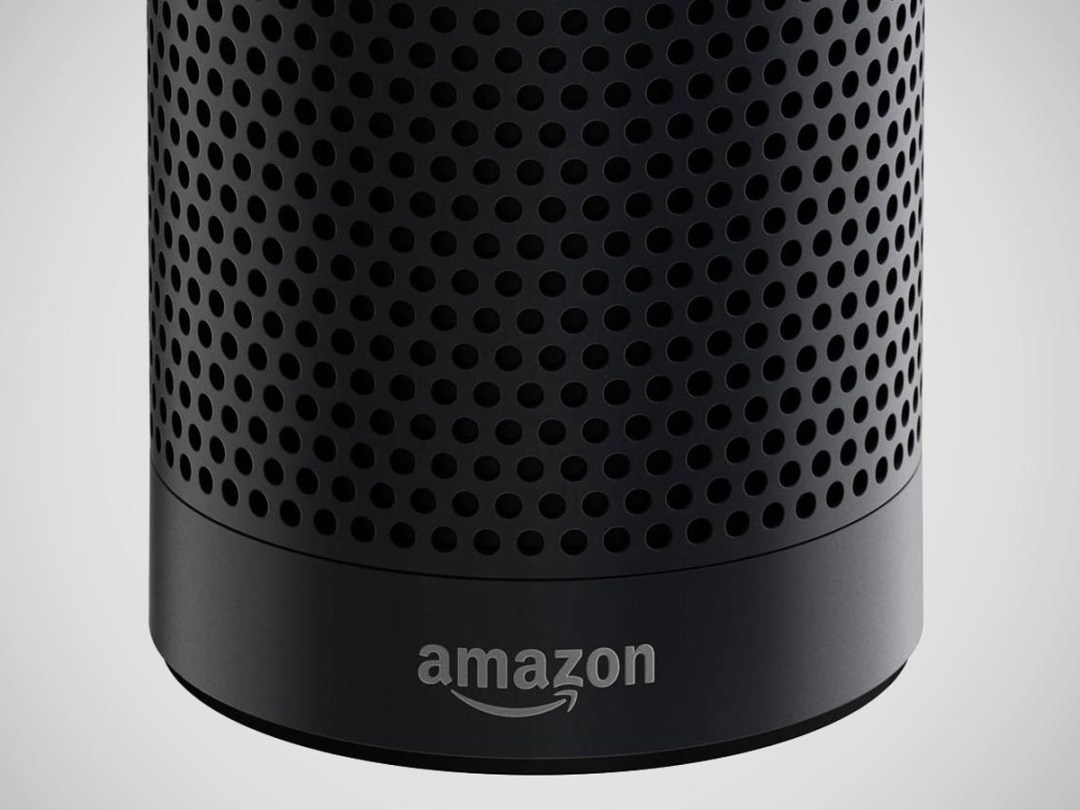 6am: Beep beep beep beep
Crivens. Really? I only just closed my eyes, didn't I?! And I can hear the rain outside. This sucks. Thank goodness for my smart lightbulbs. I don't have to stick my arm out from under the duvet. "Alexa, turn my bedroom lights on…"
OK
"Alexa, turn my bedroom lights down…"
OK
"Alexa, set my bedroom lights to 20%."
OK
"Alexa, wake me up in 15 minutes."
6.15am: Beep beep beep beep
Welp. Let's do this. "Alexa, stop." "Alexa turn my bedroom lights up to maximum."
6.34am
Why do I keep putting yeast extract on my toast? I hate it. "Alexa, add strawberry jam to my shopping list." (I wish she could magic it up like a replicator. Maybe one day…) Anyway. "Alexa, what's the news?"
Here is your flash briefing…
6.40am
Right, then. Time to think about the Tulse Hill gyratory. I already know the answer to this, but… "Alexa, how's my commute looking?"
The fastest route takes about 1hr 33m
But it's only eight miles! Bah. I need cheering up. "Alexa, play some pop."
Playing pop music from Amazon Music Unlimited
Nice. Kool and the Gang. "Alexa, Turn it up." Yep. This, sunny weather, in denial about my commute. It really is a celebration.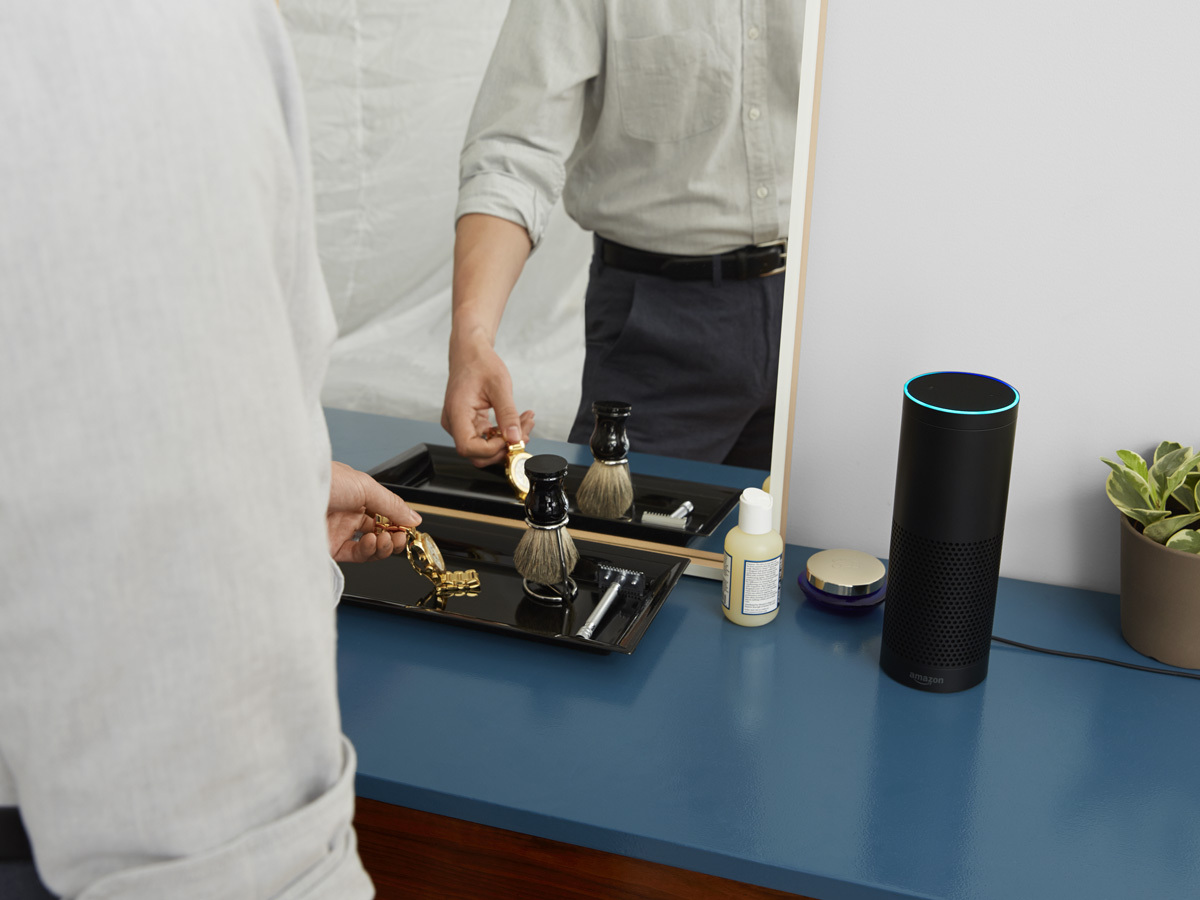 7.21am
Anyway, time to go. "Alexa, quiet." Let's do this.
3.46pm
I'm bored. The office is boring. Is it time to go home yet?
6.32pm
Ah. Pokey flat, sweet pokey flat. And I see Messy Andy is already home. Hasn't tidied up, either. Again. Right. Time to hide. Where's my Amazon Voice Remote? Just press the mic button and… "Alexa, Simon Says 'I really wish you would tidy up after yourself, Messy Andy. Especially the food you just dropped down your front'."
I really wish you would tidy up after yourself, Messy Andy. Especially the food you just dropped down your front
Bwahaha! It's the little victories. OK. Time to think about grub. I don't want any of Messy Andy's… but should I cook or just send out? I might just ask Alexa to order my last Just Eat meal again. Although I really should be good. Oh, dilemmas! "Alexa, flip a coin." Heads, I cook; tails, I slob.
I flipped a coin and got heads
Right then. I can do this. But beans on toast again? No. Something more adventurous. I'm an adult. I know what things like 'jus' and 'julienne' mean and everything!
"Alexa, ask Jamie Oliver for a recipe for dinner tonight."
Let's get cooking. Tell me an ingredient to begin. Try asking for vegetables, pasta, eggs, fish or meat.
"MEAT."
Jamie has recipes for chicken, lamb, beef or pork. Which one would you like?
"Chicken, please."
How about perfect chicken balti? Warming, fragrant chicken curry with a tomato base, spiced with cardamom, cumin and coriander. It takes approximately one hour to cook, and the difficulty is super-easy. Would you like to try it?
Darn tootin' I would. "Yes!"
Great! I've just sent the recipe link to your email.
Sweet. A list of ingredients in my inbox, and a link to how to actually cook it. Let's get chopping…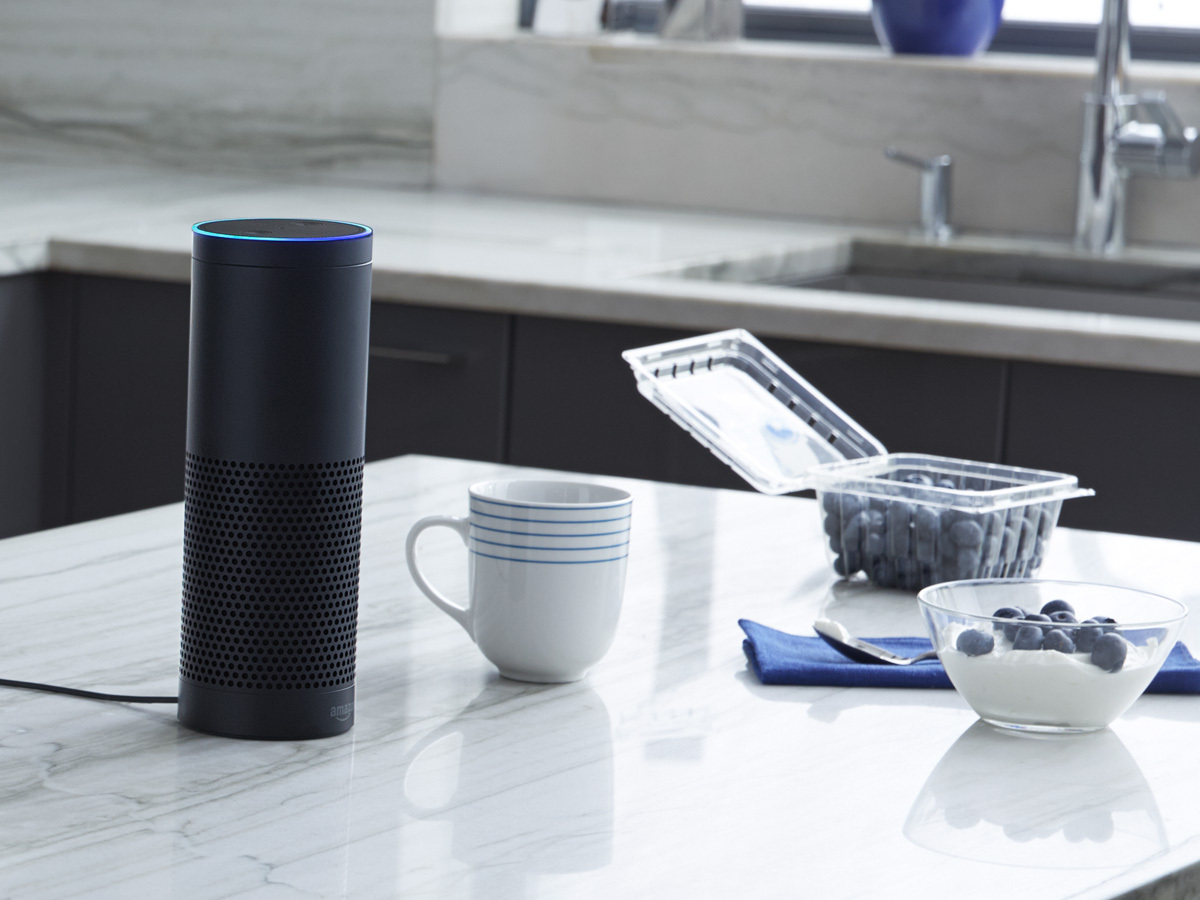 7.25pm
Simmer, simmer, winner, winner, chicken dinner. Ten minutes to go and I've got no more internet to look at. "Alexa, I'm bored."
I can play some music, read you a book or give you the news, among other things, if you need some entertainment…
"Alexa, tell me a joke!"
What do lemons drink when they get sick? A lemon-aid!
Noted for future Dad-use. "Alexa, Rock Paper Scissors!"
OK, let's play. 3… 2… 1… Paper!
Damn. Anyway. Dinner. Om nom nom!
8.18pm
"Alexa? Tea. Earl Grey. Hot."
I'm not a replicator!
Damn. Maybe one day… I can keep wishing.
10.04pm
Ah. Bed. Time for some light entertainment on the Echo Dot. It's cool how I can talk to any of my Echos, and they know which one I'm nearest to… "Alexa, play the book War and Peace."
10.05pm
"Alexa, wake me up at 6am"
Alarm set for 6am tomorrow morning
"Alexa? Good night."
Good night, sleep tight
D'aww.
For more information on Amazon Alexa, and how she can fit into your life, just ask her what she can do. (Or click here >>)