Polaroid Reclaimed Blue instant film created after lucky experiment
Blue Monday. And Tuesday. And Wednesday. And...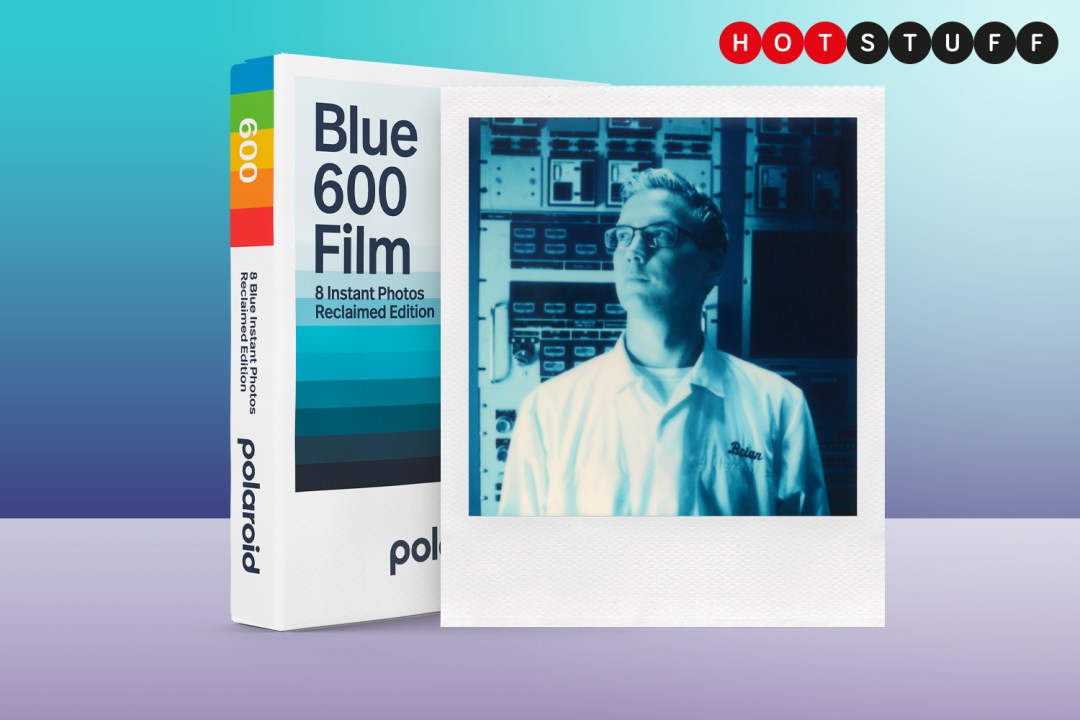 The instant photography gurus at Polaroid have come up with a brand new type of film while experimenting in the lab. Created at the vintage brand's last remaining factory in the Netherlands, the new Polaroid Reclaimed Blue film – which has a cool, blue-tinged hue — is the result an entirely new chemical process. The new film also has some nifty eco credentials, as the the lab geeks created it using out-of-spec materials that would otherwise be binned for not meeting Polaroid's top-notch quality standards.
"At the Polaroid lab, I've tested over 200 different chemicals as we're constantly improving our film chemistry," said Polaroid Chemist and accidental inventor Brian Slaghuis. "After experimenting with one called TBHQ, the Reclaimed Blue film was an incredible discovery by accident."
Unlike Polaroid's Duochrome and Monochrome films, which need dye to make the featured colour stand out, the new film's blue tint is the result of the new chemical process.
Strap in for the science bit: TBHQ (Tertiary Butylhydroquinone) is what Polaroid usually adds to its black and white film paste. But things get interesting when it's added to colour film. Brian's theory is that TBHQ affects the other 12 chemicals found in classic Polaroid colour film, boosting the cyan — that's 'blue' to you and us — so that it's strong enough to take over from the other colours. And voila, you've got your fancy new blue film.
As you'd expect, the film will work with Polaroid's newer i-Type snappers, plus its vintage models. You can pick up a pack of the new Polaroid Reclaimed Blue 600 film for £16.99, giving you eight instant snaps to play with.
The new film is the latest in a series of wacky releases from the vintage camera brand, including the impossibly cute Polaroid Go, the world's smallest analogue instant camera, with a suitably tiny new film to match. Just a few months later, the brand unveiled the Polaroid Now+, a smartphone-connected instant snapper with detachable colour pop lens filters.
And if that wasn't enough, the retro camera brand surprised us all by taking an unexpected swerve into the world of audio. In 2022, it launched a Polaroid Music app, alongside a range of brightly coloured Polaroid Music Players with a retro-futuristic design.