Which instant camera should you buy? The best cameras for instant photography
Shoot, print, smile, repeat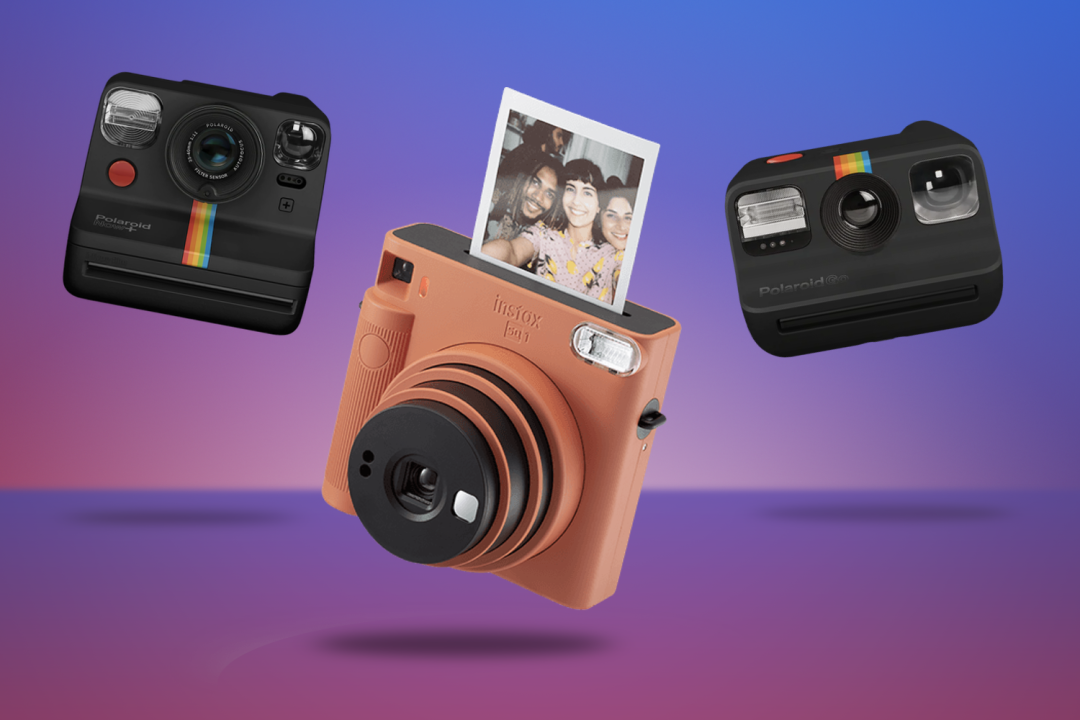 Cameras might be faster, sharper and more powerful than ever. But nothing beats the nostalgia of waiting for a grainy analogue print to appear from the bottom of a retro instant camera.
Archaic as they might sound, instant-printing cameras are more popular now than they were in their heyday. And with their brilliant blend of retro style, funky filters and kid-friendly controls, it's easy to see why.
Keen to hop aboard the shoot-print-share express? From Fujifilm to Polaroid, many top camera makers are getting back into instant. We've tested out our favourites to help you pick a winner. Say cheese!
---
Polaroid Now+ (£140)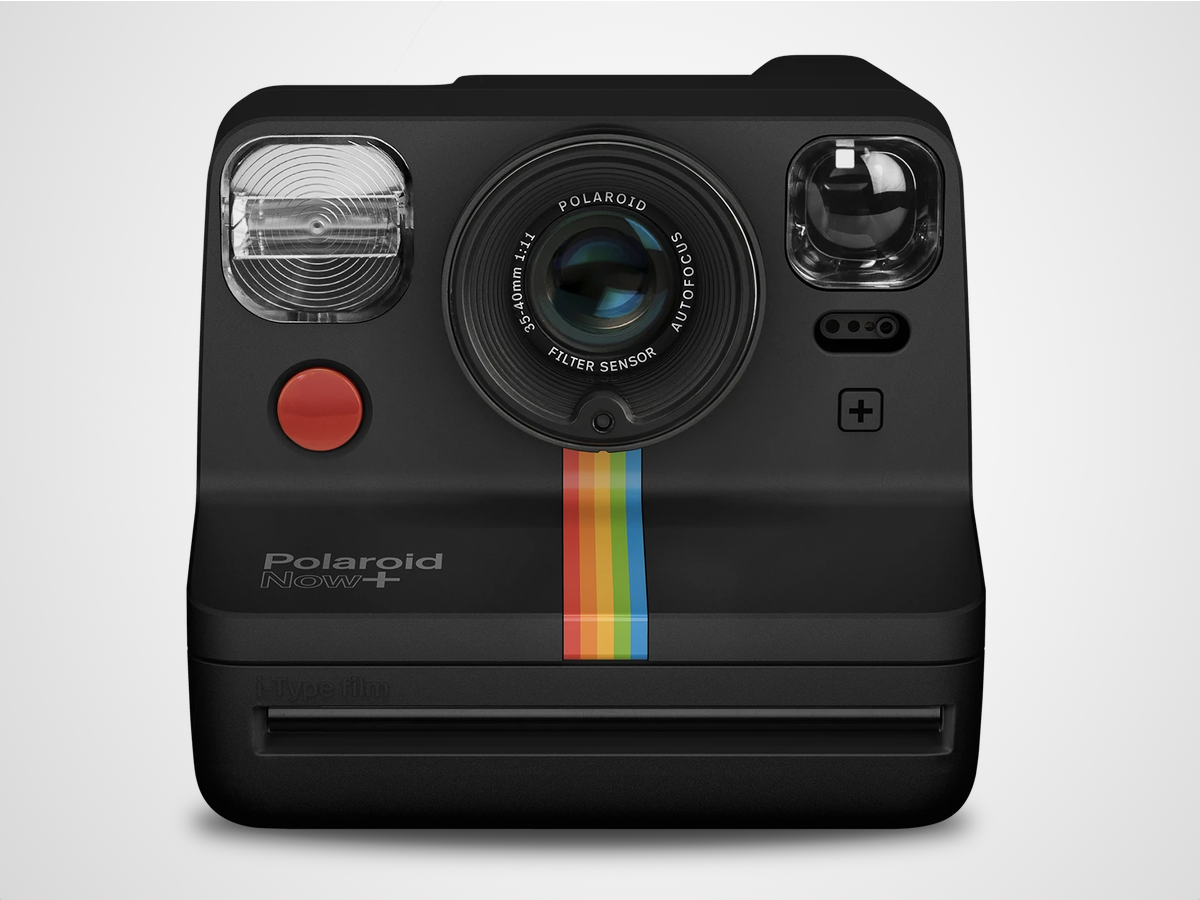 What's the story?
A Bluetooth-connected version of the Polaroid Now (below), this is the retro camera firm's most advanced snapper to date. It replaces Polaroid's previous connected cam, the OneStep+. Pairing it with the revamped iOS and Android app gives you access to a range of fresh creative features. For the first time, Polaroid has thrown in an accessory pouch stuffed with snap-on lens filters – and in another lo-tech boon, the maker has even seen fit to ship a protective lens cap.
Is it any good?
You can use the Now+ without the app, but hooking up to your phone gives you lots more options.
An updated Manual mode means you can tinker with settings, while the excellent Aperture function lets you tweak depth of field settings for artfully blurred backgrounds. For action shot aficionados, the app also packs a new Tripod setting for capturing motion blur.
There's also a handy remote control and self-timer for taking selfies, while the souped-up autofocus and dynamic flash are excellent for nabbing great shots with minimal effort. The snap-on lens filters – in blue, yellow, orange, red vignette and starburst effect – are perfect for adding a pop of colour or special effects if you're feeling artsy.
---
Fujifilm Instax SQ1 (£120)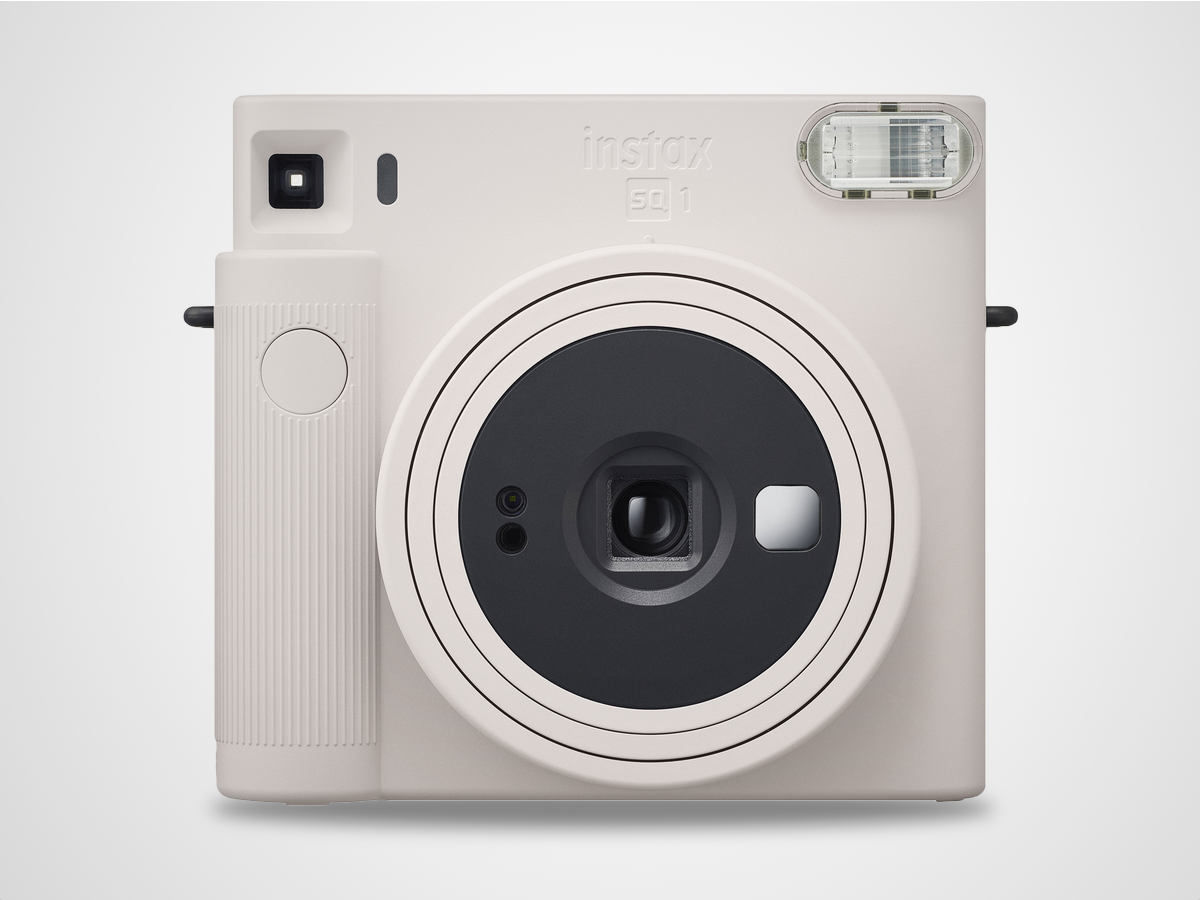 What's the story?
Fujifilm's credit card-sized Instax snaps are great, but a little on the small side. That's where the SQ1 comes in, bringing its larger square-shaped prints to the party. They're not quite as big as a full-sized Polaroids, but they're certainly moving in the right direction. The SQ1 sports a simple but chic square design which ships in three tasteful shades – Glacier Blue, Terracotta Orange and Chalk White.
Is it any good?
Twisting out the lens from the camera body turns the power on – and then you're ready to go. The snapper takes care of the tricky stuff for you, with auto exposure selecting the best shutter speed and flash setting based on the surrounding light levels. This means even the most ham-fisted operator is pretty much guaranteed a sharp shot every time.
Rotating the barrel by an extra click puts you in the self-explanatory 'One-Touch Selfie Mode'. There's also a helpful selfie mirror next to the lens to help you frame up your duck lips. There's no self-timer, multiple exposure mode or other creative options; this really is one for straightforward point-and-shoot fun.
---
Polaroid Go (£110)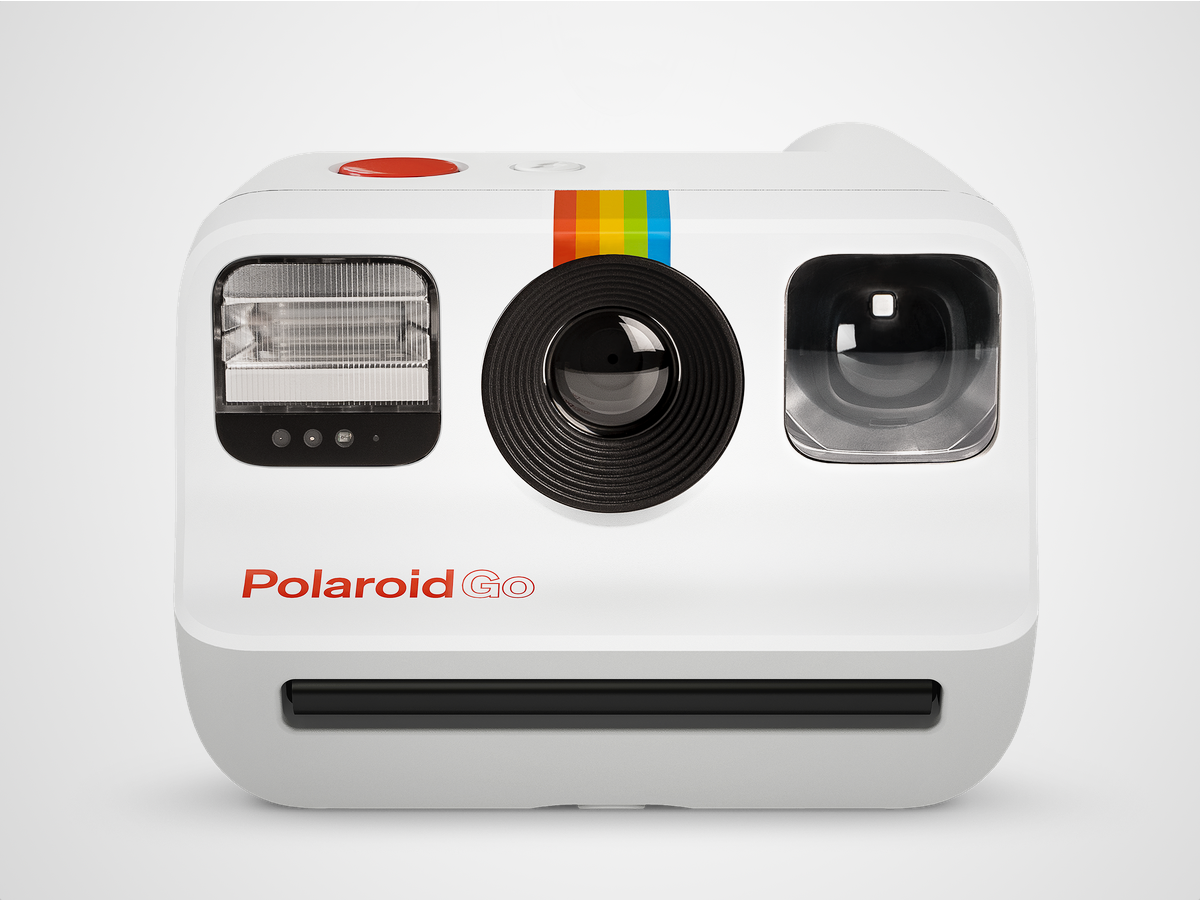 What's the story?
Instant cameras are usually big beasts, so kudos to the design team who spent years trying to fit in all the minuscule components, Tetris-style, to create this titchy style icon. As the world's smallest analogue instant camera, the Polaroid Go uses the maker's tiniest film ever, measuring a dainty 67x54mm.
Is it any good?
The Go is preposterously cute, rocking Polaroid's classic white finish and rainbow stripe. The auto flash can be turned off with one tap, while two taps let you snap multiple exposures on the same frame.
Wasting no space, a nifty new selfie mirror is overlaid on the viewfinder, while holding down the flash button will set the self-timer. Fiddling with the roll-out shield for the film can be a faff, but it gets easier with practice.
---
Fujifilm Instax Mini 40 (£90)
What's the story?
This is pretty much the same camera as Fujifilm's Instax 11, but with a much cooler design – and a price tag to match. With its quasi-vintage look, it makes shooting with Fuji's credit-card-sized Instax Mini film a more grown-up experience compared to the My First Camera vibes of its stablemate.
Is it any good?
The Mini 40's pop-out lens means you're good to go at the touch of a button. And all you need to do for your vanity shots is pull out the lens a little further to activate selfie mode (there's a mirror for perfecting your pout, but no timer).
The lens is top-notch for speedy shots (though we fear it could take a battering if you don't treat it gently), while auto exposure picks the best shutter speed and flash setting based on the ambient light.
---
Polaroid Now Keith Haring Edition (£130)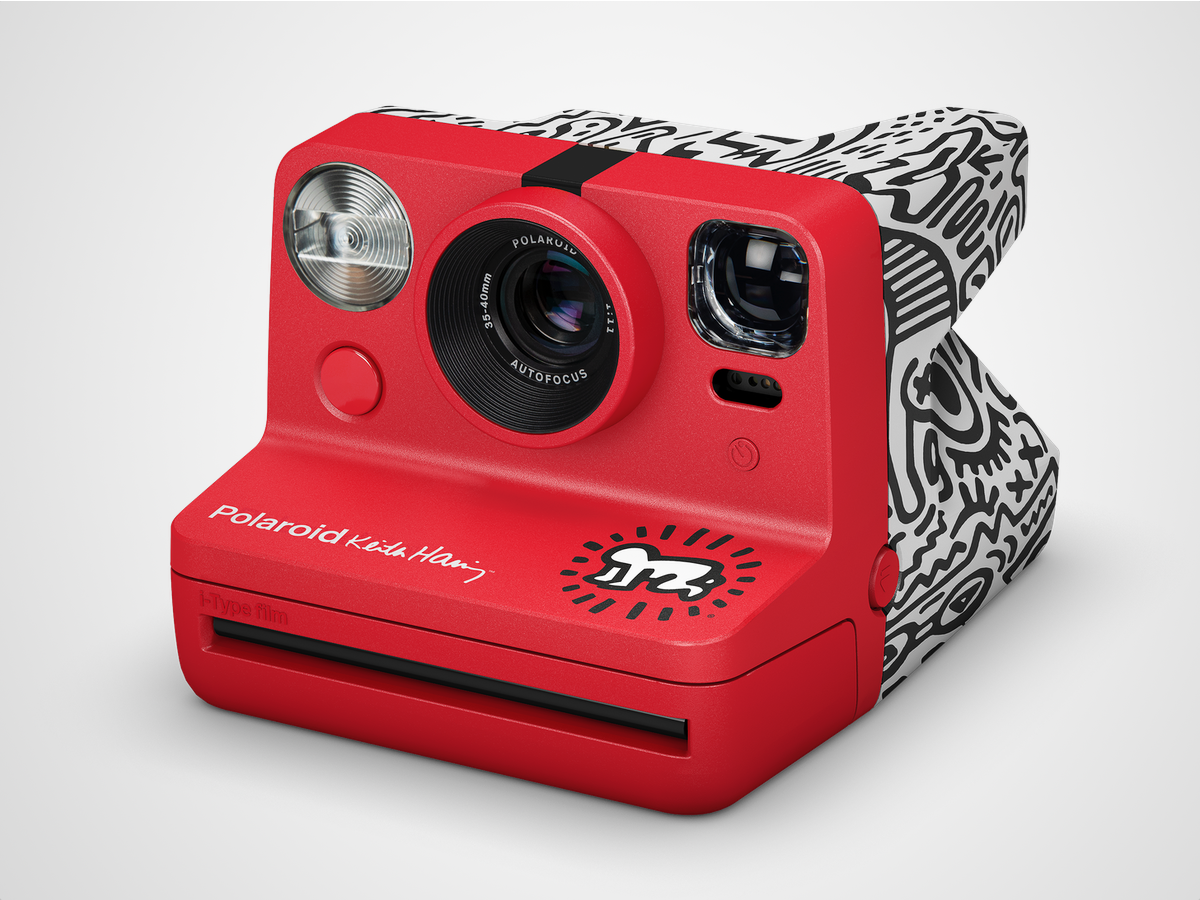 What's the story?
Polaroid's latest 'special edition' camera features striking designs from pop artist and LGBT+ icon Keith Haring, who was a big fan of the brand's instant pics. If you're after a camera that looks like it came out of 1980s New York, this is the one.
Is it any good?
The chunky chassis keeps things old-school, while the two-lens autofocus system brings the tech up to date. This camera cleverly picks which lens to use depending on the conditions, plus a timer button means remote selfies are a cinch to set up – though there's no mirror.
If you're feeling arty, pressing the timer button twice takes a double exposure. As with the Go, the film protector is annoying, but the extra effort adds retro authenticity.
---
Fujifilm Instax Mini Link 2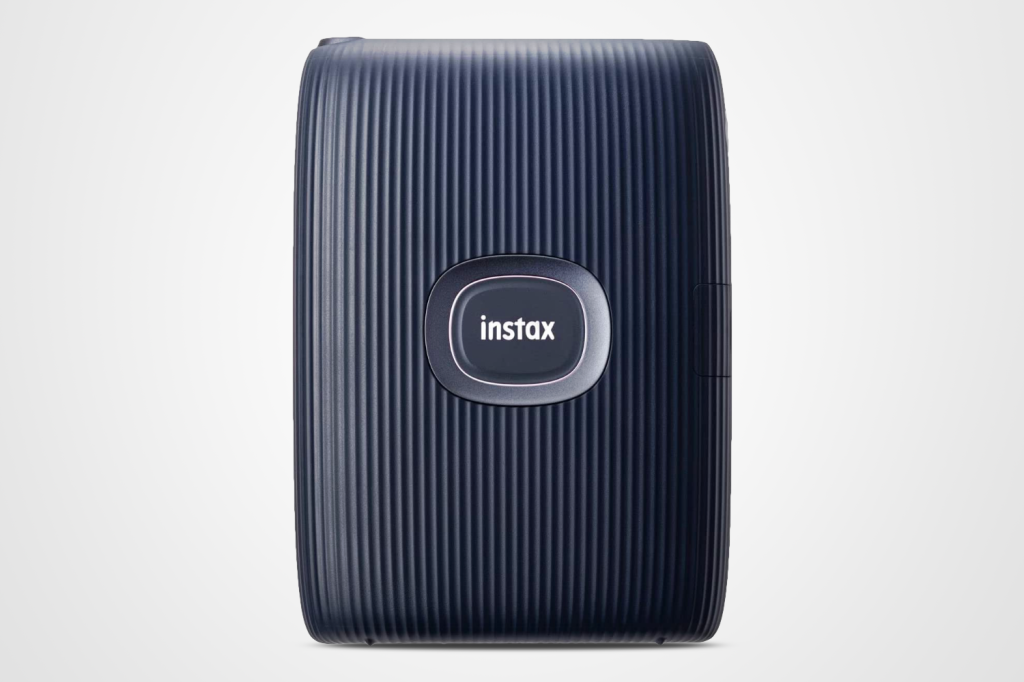 What's the story?
More portable than an instant camera, Fuji's Instax printers can transform smartphone snaps into lovely analogue prints. But this latest version does more than simply spit out pics: with app-enabled tricks, it brings its own dose of connected creativity to proceedings. Support for gesture controls and digital light painting now make it a shooting tool to take on the road.
Is it any good?
Small enough to squeeze into a pocket, the Mini Link 2 is perfect for printing on the go – even if the battery lasted for less than Fuji's predicted 100 prints.
Besides the usual tweaking tools, the app lets you slap filters, stickers and frames onto snaps from your camera roll. Gesture controls are gimmicky, but Instax Air is where the action is: point the printer's LED at your phone's camera and you can draw in mid-air. Don't expect Photoshop quality, but the feature is fun for doodling.
Using source material captured by a smartphone's sensor means prints are generally sharper than what you get from instant cameras. They won't worry a proper inkjet, but you're hardly likely to take one of those down the park.