Playseat Trophy-Logitech G Edition races into stores
Sturdy seat majors on comfort and can withstand the strongest direct drive steering wheels
One of the leading innovators of mainstream sim racing gear has announced its newest collab. The Playseat Trophy-Logitech G Edition ($599/£529, from Amazon) has been purpose-built to withstand the wrist-wrenching torque of direct drive steering wheels, and to keep players comfortable for both quick sprints and multi-hour endurance epics.
The firm hit up real racing drivers and esports pros when designing the open cockpit chassis, which is made from a sturdy mix of steel and aerospace-grade aluminium. Most entry-grade racing seats go with closed designs you have to clamber in and out of, but your legs have complete freedom here.
Revealed back in September 2022 and going on sale this month, the Logitech edition lands with a dark grey frame, rather than the usual black seen on the regular Playseat Trophy. It also gets blue trim to match the firm's Logitech G gaming division logo.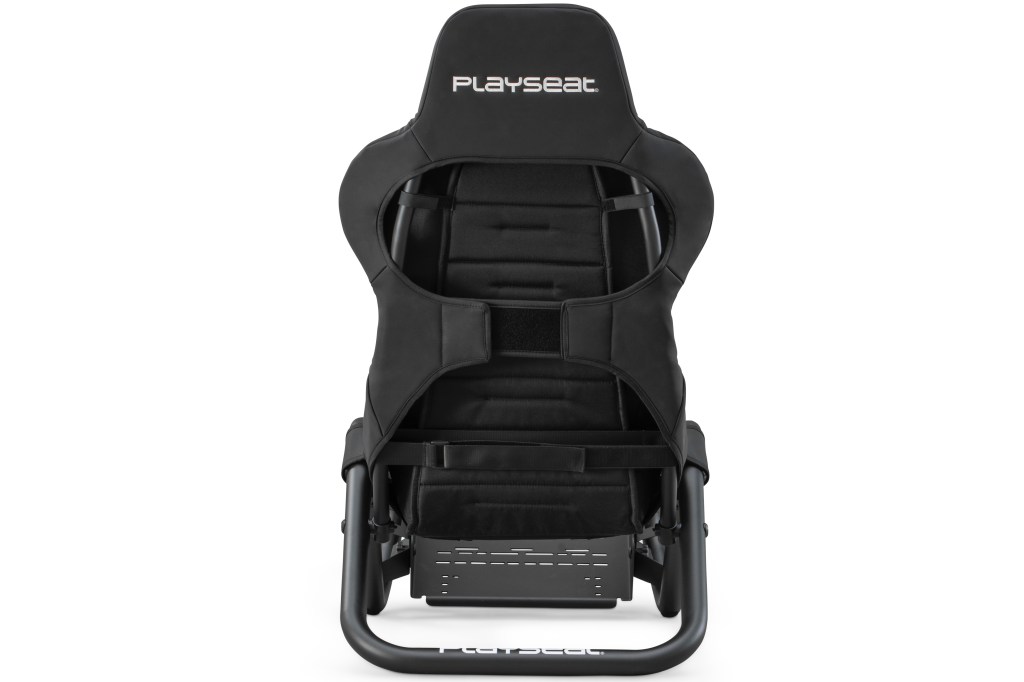 Naturally it supports all of Logitech's steering wheels, from the PlayStation-friendly G923 to the high-end PRO Racing Wheel, and is compatible with all direct drive wheels from rivals including Fanatec and SimSteering. The built-in pedal plate is also reinforced for maximum braking force, so you can slam on the anchors without dislodging your pedal box.
The seat itself is made from Playseat's breathable ActiFit material, which should stop you from turning into a sweaty mess after a racing session, and is wrapped in PU leather. It's fully adjustable for height and pedal reach, so can be used by kids and adults alike, and has forward/backward tilt for comfort.
It's not as light and portable as the firm's fold-up seats, which can be stashed in a cupboard with little effort, but at 17kg is a whole lot more luggable than a complete sim rig. And far cheaper, too: dedicated racers can pick one up for £529/$599 from Amazon.