Philips Hue launches new smart lighting with focus on design
Light up a room with style.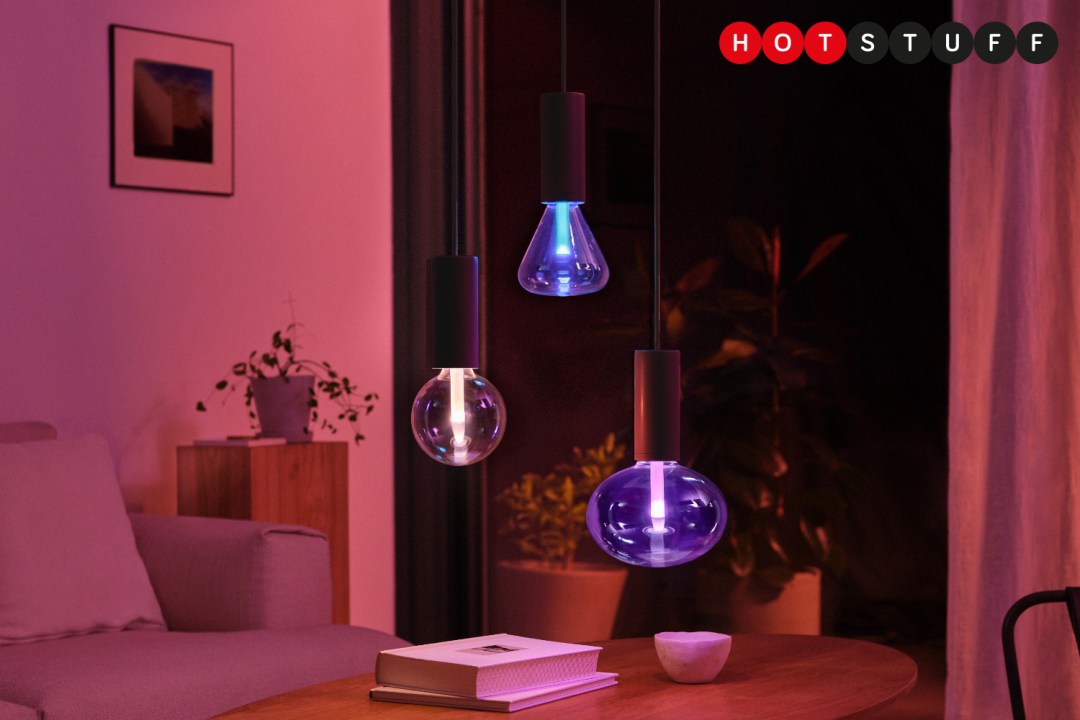 When it comes to smart lighting products, the options are endless. We're spoilt for choice in the market now, so you're bound to find what you're looking for. But there's not much you can do to differentiate between light bulbs. That's what Philips Hue is here to change, with new products focusing on design.
Philips Hue is releasing the Lightguide bulbs, which are smart bulbs with a more contemporary design, and the Play gradient light strip aimed at gaming set-ups. Both offer users the same customisability we know and love from smart lights, but also a more stylish product to look at when switched off.
The Philips Hue Lightguide bulbs offer a more contemporary bulb, that'll stand out even when switched off. They'll be available in three shapes: a large globe, ellipse, and triangular, with an inner tube that diffuses the light. There'll also be a white candle bulb available, alongside custom-designed pendant cords for your light fitting. Philips reckons these bulbs will complement any modern styling in your house. All of the bulbs will come with the same smart functionality we know and love.
Looking at the Hue Play light strips, Philips Hue is taking a crack at smart lighting for gaming set-ups. The light strips are gradient-enabled, so can produce multiple colours at once for a seamless gradient. There are options for the lights to flash, dim, and brighten alongside your on-screen content for an immersive experience. You'll even be able to connect them via CORSAIR for better synchronisation. The strip sits on the back of any monitor, but works best when close to a wall. There are 24/27-inch and 32/24-inch options available.
Alongside these products, Philips Hue is making a few changes to its app, too. Later this year, the brand will merge the Philips Hue sync app into the main Hue app for control in one place. If you've got a Samsung Galaxy device, you'll be able to sync your lighting with music. And to top it all off, a new presence automation feature is on the way to mimic the lights turning on at home, even when you're away.
If you're looking to bring some design to your smart home lighting, Philips Hue's latest devices might be just right for you. The Lightguide bulbs will be available in Q4 this year (after September) for between £75 and £90. The Hue Play light strips will be available on 13 September from £130, depending on your configuration. You'll be able to order them straight from Philips Hue and from other retailers.