Pantheone Audio's Obsidian speaker really rocks
And you don't have to be a goth to own one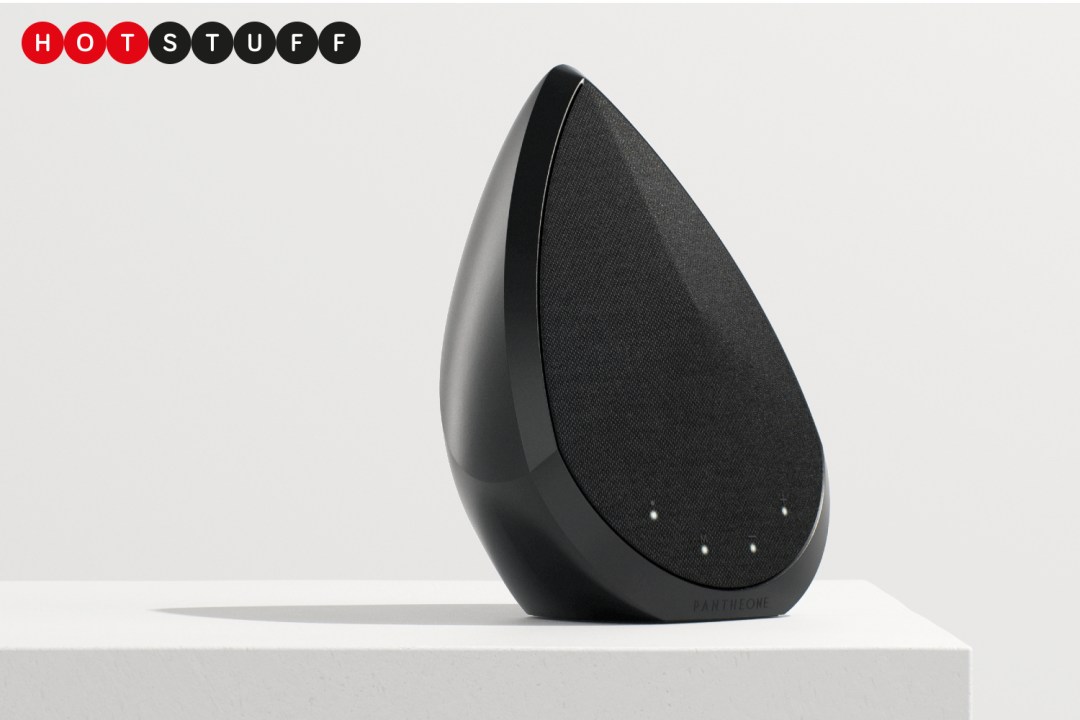 Obsidian might sound like a buzzy new goth band, but it's also the name of a new smart speaker from Australian hi-fi brand Pantheone Audio.
It might be named after a type of volcanic glass that forms when lava cools quickly, but there hasn't been an eruption down under for about 5000 years, so this 36cm-tall speaker is made from a handcrafted, high-density resin, with acoustic fabric covering the front.
Inside is an 80-watt Class D amp that powers a single 5.25in woofer and a pair of 1in silk dome tweeters. Unless you really pump the volume up the built-in battery should last around 15 hours before it needs to be plugged in.
While it wouldn't be a huge surprise if it seemed to have a penchant for The Sisters of Mercy, it'll play whatever you feed it over Wi-Fi, AirPlay 2, Bluetooth 5, or through the auxiliary input round the back. There's Alexa onboard so you can get it playing Temple of Love just using your voice, but there are also physical controls on the front.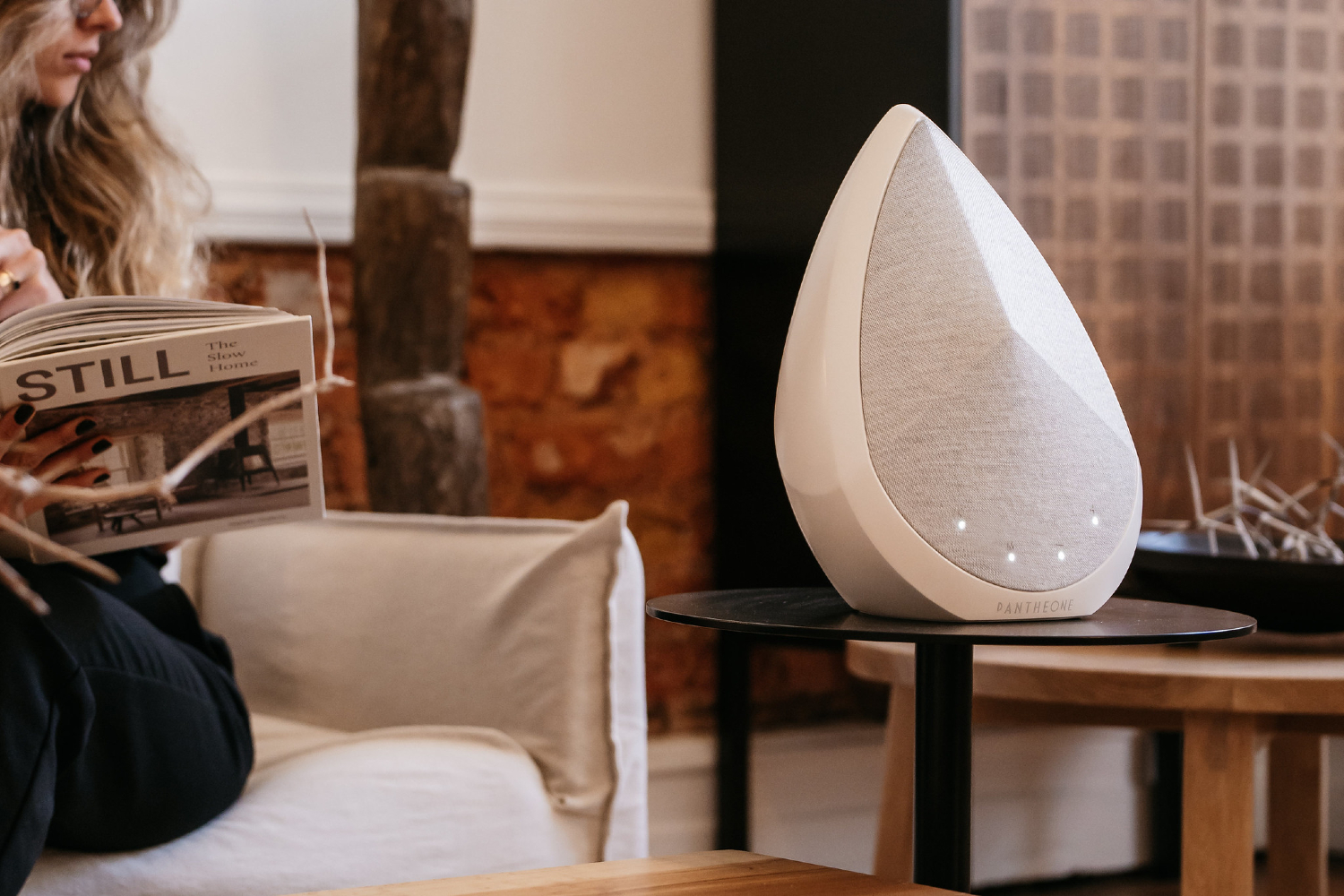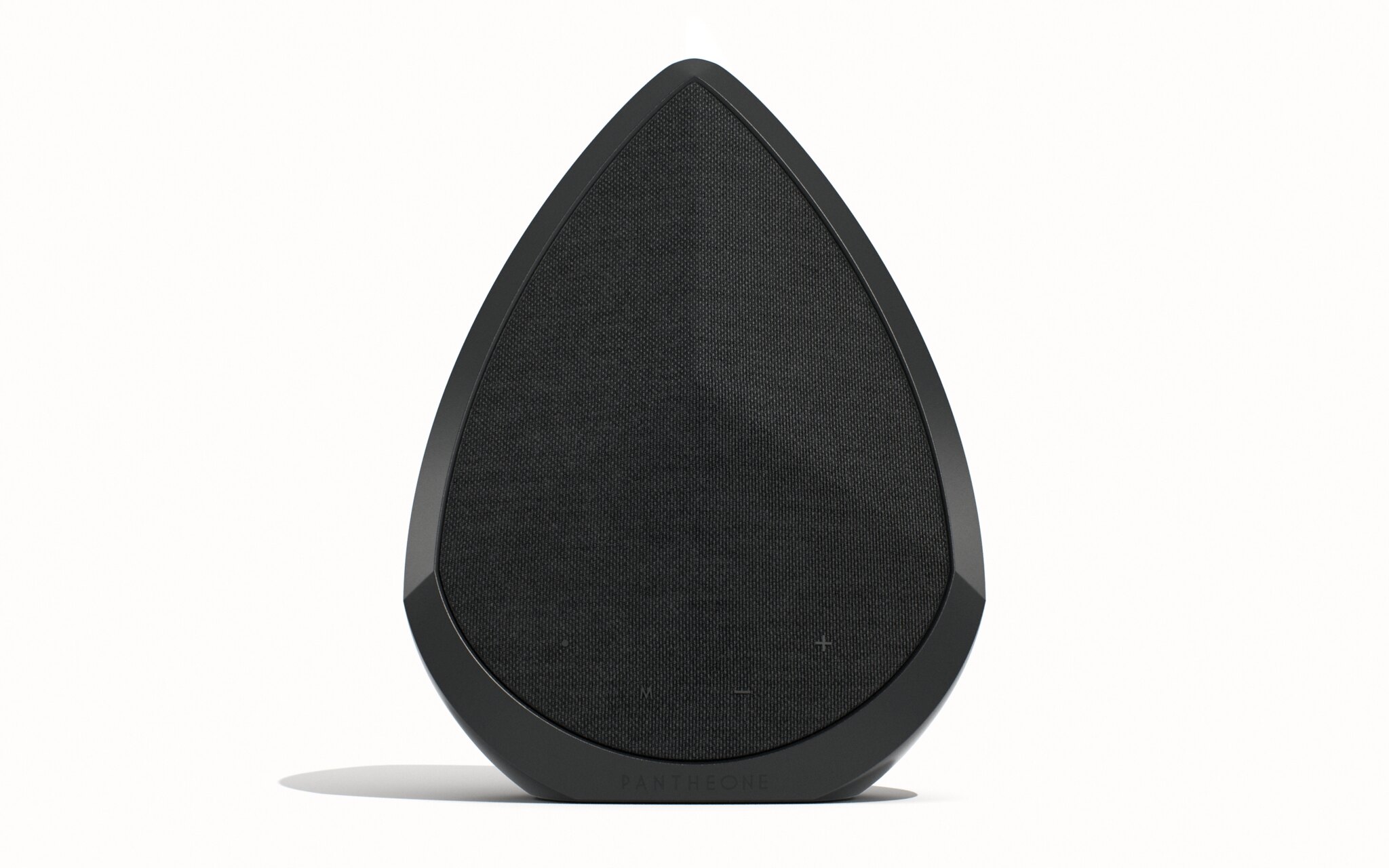 Stone Age folk used to craft arrowheads out of obsidian, which might explain why Pantheone Audio has decided to make its new speaker this vaguely triangular shape, but considering obsidian is very famously black, it's less obvious why you can also get it in white.
Whichever colour you opt for it'll set you back £1199, and if you've got the kind of budget that would buy you a stone much more precious than obsidian, you can link up to 10 of them together for multiroom listening.