Nikon Z8 mirrorless camera hopes to be worthy successor to the D850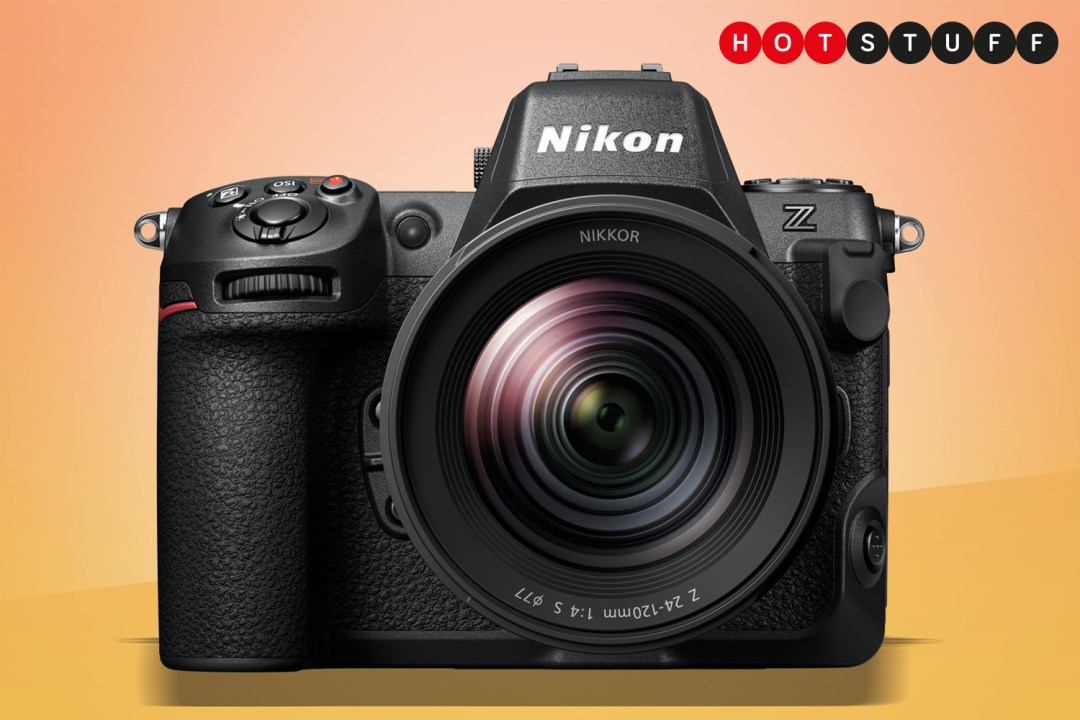 Nikon has announced the latest addition to its mirrorless Z camera series. The Z8 shares many features with the Nikon Z9 but is priced lower. It is considered a "creative successor" to the Nikon D850 camera, and is now available for pre-order, with shipments starting this month.
Compared to the Z9, the Z8 body is 30% smaller and 15% smaller than the D850, weighing just 910g. This makes it an ideal choice for those who want a lighter camera for handheld shooting, but still want a classic SLR-style shape.
The Nikon Z8 has the same stacked CMOS sensor and EXPEED 8 processor as the Z9, with a 45.7MP stills resolution and 8.3K native video recording. Moreover, the Z8 allows recording in various frame rates and codecs, including in-camera 12-bit RAW for video up to 8.3K/60p or 4.1K/120p.
For still shooters, diverse file sizes and burst speeds, including 120 fps, are available. The camera also records 10-bit HEIF stills and 10-bit HLG videos for HDR content creators.
The Z8 "brings a whole new level of agility to our professional line-up," according to Dirk Jasper, Nikon Europe's Product Manager. "Its powerful and flexible video and stills capabilities make it a true hybrid workhorse while its compact body answers the needs of a wide range of shooters. The camera does so much, you'll be able to meet any creative challenge with ease."
Nikon Z8: many features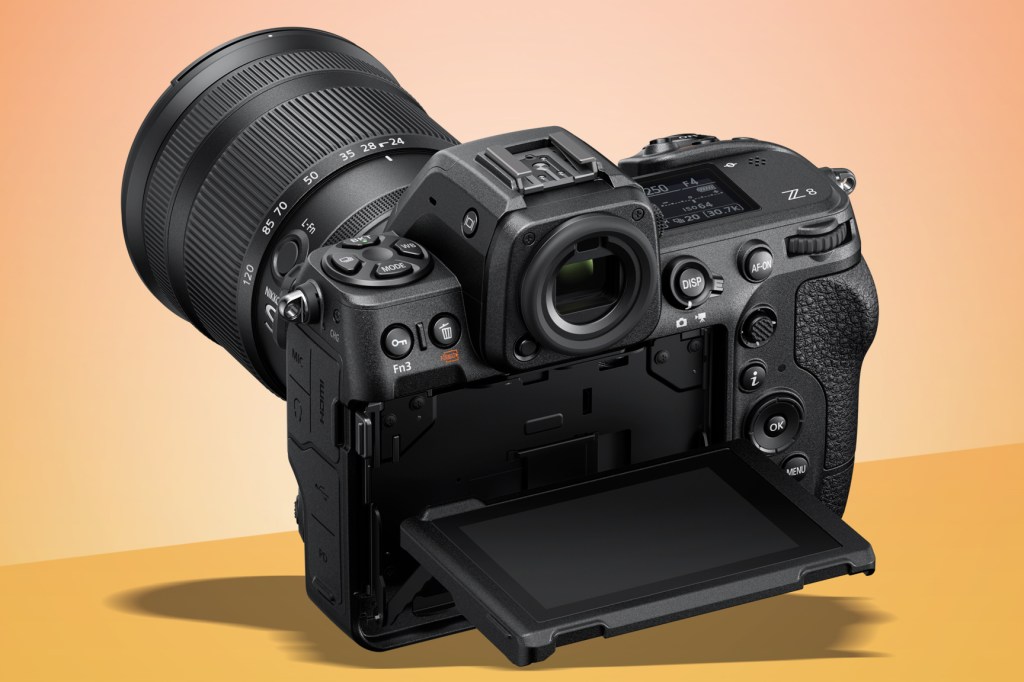 The Nikon Z8 offers top-notch weather sealing and can withstand extreme cold temperatures just like the D6 and Z9 cameras. Additionally, this mirrorless camera is the first of its kind to offer dual USB-C ports for simultaneous charging and file transfer. There are also dual card slots for flexible shooting and storage. As with other models in the Z series, the Z8 is compatible with a wide range of accessories, including gimbals and microphones.
Other features include deep-learning AF for precision detection and tracking of objects and a real-time viewfinder and tiling monitor. There's also an optional vertical battery grip that includes a Power Battery Pack MB-N12. You can use this as a grip for vertical shooting, to counterbalance a telephoto lens, or for extended all-day shooting.
The Nikon Z8 is available for pre-order for $4,000/£3,999 with a May 25 launch date.