The Z9 is a pro mirrorless camera with Nikon's fastest AF system ever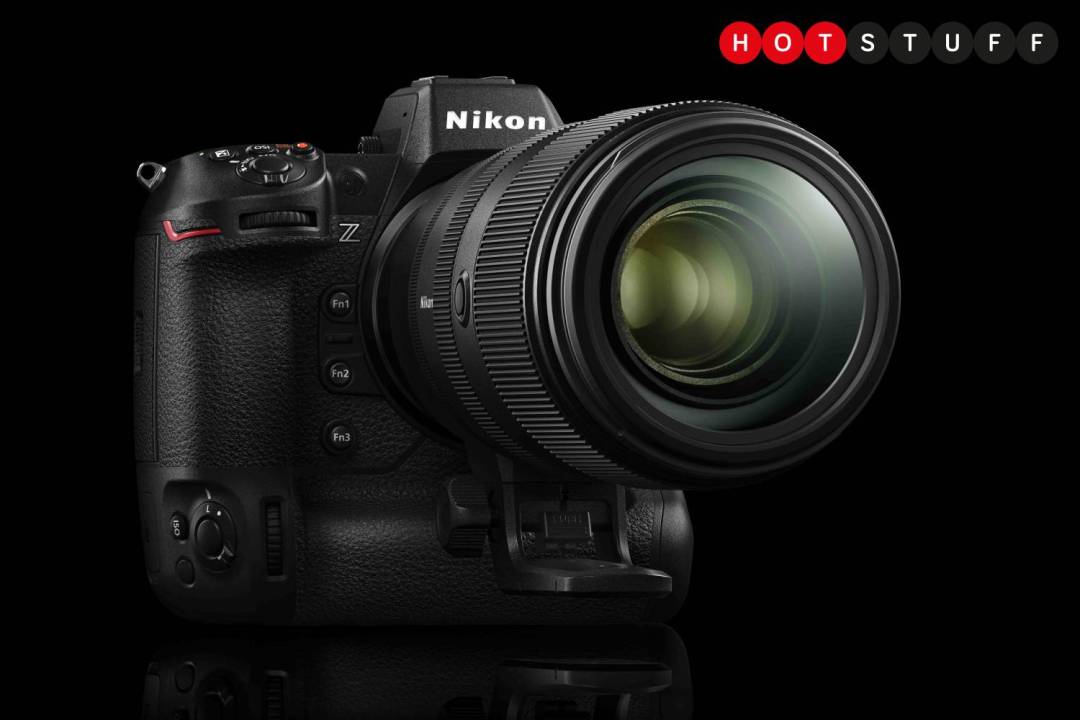 Aimed at both enthusiasts and professionals, at the heart of the Nikon Z9 lies a 45.7MP full-frame CMOS sensor, which is paired with Nikon's EXPEED 7 processor. On paper, this camera impresses for both video and stills and on specs alone exceeds the Nikon D6.
Built from magnesium alloy and with a deep ergonomic grip, it's weather-proof and all the buttons and dials will be familiar to any Nikon user. It is fully operational down to -10 degrees, even if your fingers aren't. Brrr.
With the world's brightest viewfinder (3000 nits) and a 3.2in monitor which tilts both vertically and horizontally, it allows for fast and flexible framing. Plus, a new AF mode button lets users switch AF mode and AF area mode during viewfinder shooting. This is also the first in the pro-level Nikon range which doesn't use a manual shutter.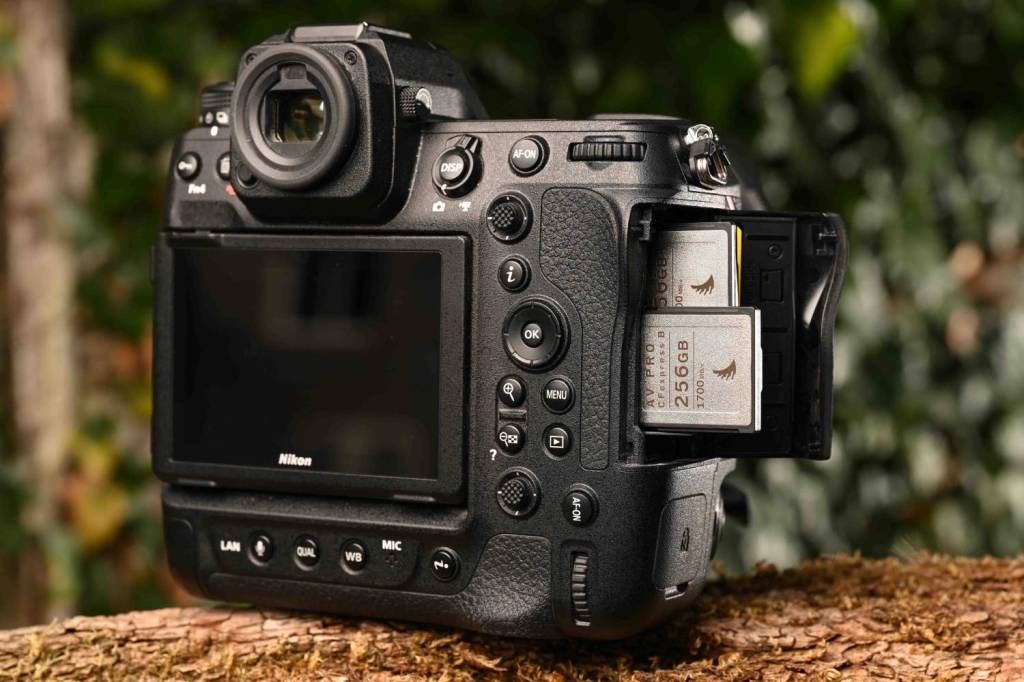 Elsewhere, you'll find an LCD panel at the top of the camera, two card slots compatible with XFExpress or XQD cards, and a new and clever sensor shield to prevent any dust settling when changing lenses.
In terms of performance, Nikon promises this camera is capable of the world's fastest scan rate, allowing photographers to capture more than 1,000 images in one burst and in theory, doing away with rolling shutter distortion.
The 493-point AF system includes 405 auto-area AF points, plus deep-learning AI is able to detect up to nine different subject types. From people, faces, eyes to most animals and vehicles.
Full AF/AE and Eye-Detection AF come to video too, as well as shooting full-frame 8K 24p to 60p and 4K 24p to 120p with 8K video recording to last up to 125 minutes which, until now, is unheard of for a mirrorless camera.
Pair that with ProRes 422 HQ recording, which is only a firmware update away and the Nikon Z9 meets the most demanding aspects of video production.
Connect the Z9 to 5G smartphone via USB-C for instant transferring of images, plus there's in-camera Wi-Fi.
The Nikon Z 9 will be available from mid-November for £5299 and after months worth of teasers, this might be one of the most exciting mirrorless cameras of 2021.