Logitech promises to upgrade your Quest 2 experience with its new Chorus speakers
Immersion without isolation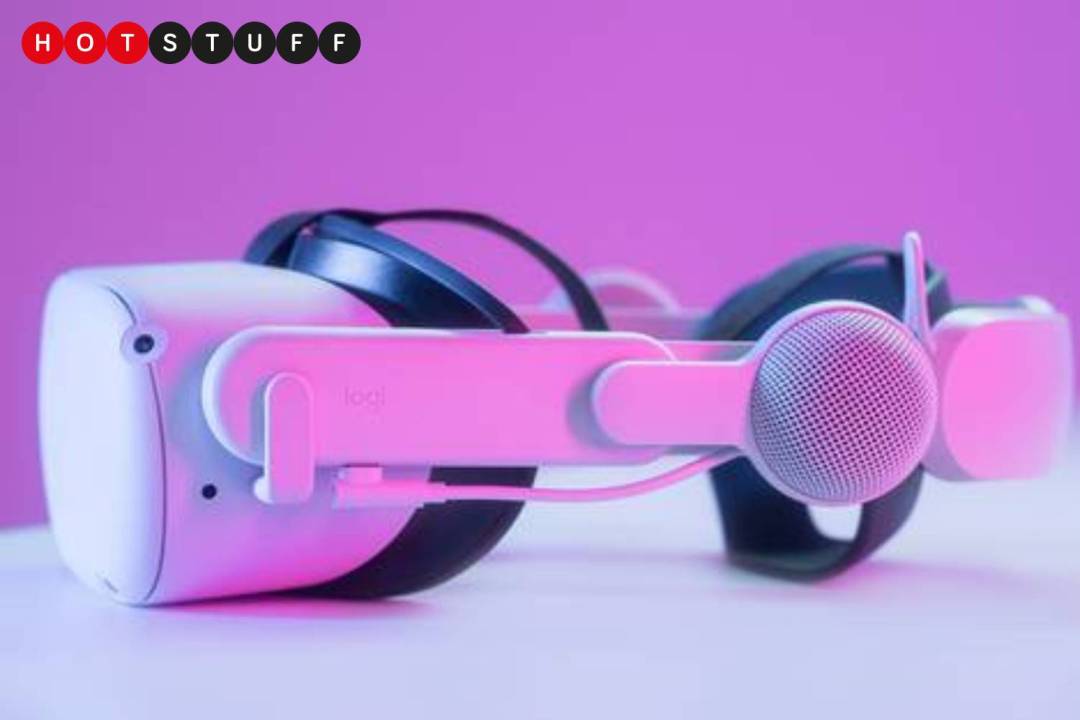 The headset formerly known as the Oculus Quest 2 remains our favourite way to play VR games, but Logitech reckons it can make your experience even better with its new audio add-on, Chorus.
Made specifically for the Meta Quest 2 (as it's known as these days), Chorus is essentially off-ear headphones that attach to your headset and enhance the sound in your games, movies and apps. They're designed to sit over your ears rather than on them, which should make them more comfortable to wear for long periods, while open-back drivers mean there's nothing preventing ambient noise passing through.
This is often seen as a negative, but when cutting about in the living room with a VR headset on we tend to think it's wise not to completely remove yourself from the real world. If you like to totally isolate yourself when you're trying to smash Beat Saber high scores, you might be better off plugging in some over-ear cans. 
Chorus' speakers can rotate so you're able to get the best positioning for your ears, and only needs your Quest 2's USB-C port to power itself. USB-C passthrough is supported, so you're able to charge the headset while using the accessory. At 182g, the headphones shouldn't add too much heft to the headset, and the additional weight will likely be worth it for what Chorus adds to your Quest setup.
As for audio, Logitech isn't saying too much, but we know that Chorus uses 'custom-tuned off-ear acoustics' that should offer wider and more detailed sound than the Quest 2's built-in speakers.
We don't have a release date yet, but Logitech says the Chorus will cost $99.99 when it goes on sale.