Logitech Brio 300 webcam promises privacy and clarity
Cone-shaped cam's auto light correction will give video calls a quality boost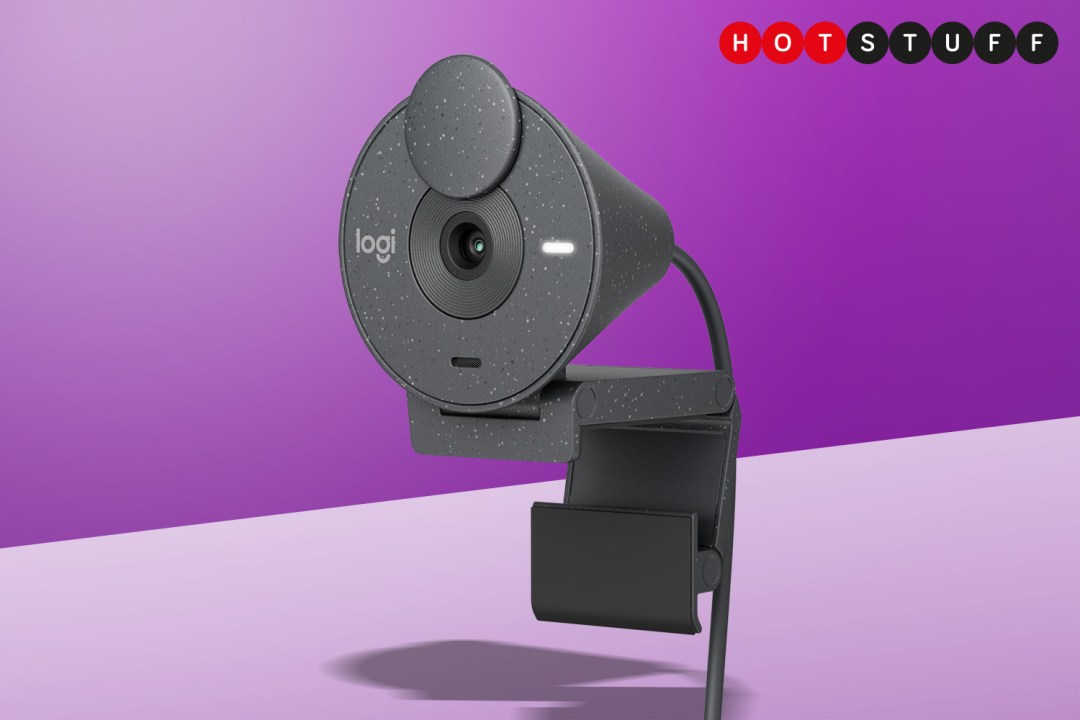 When it comes to privacy, nothing beats the peace of mind of a bloomin' great shutter covering any web-connected cameras that happen to be pointing your way. The Logitech Brio 300 (£75 from Logitech) does exactly that – and promises to make your mug look more detailed when you actually do want to jump on a video call.
The cone-shaped camera, which can record in 1080p resolution at 30fps, has high dynamic contrast and automatic light correction to combat poor lighting. It's something most of us experienced in 2020, where colleagues were often so bathed in shadow it looked like you were interviewing someone on the witness protection programme.
The lens has a 70-degree field of view, which is wide enough to comfortably fit your face onscreen, but not so big it'll show off your entire room. Or reveal whether or not you decided to pull on a pair of trousers this morning. There's also a noise-reducing microphone, which should actively cut out background chatter so people aren't constantly asking you to mute your mic.
It's plug and play over USB-C, with Microsoft Teams, Zoom and Google Meet certification. And when you're done for the day, the built-in privacy shutter can be swivelled down to block the camera entirely.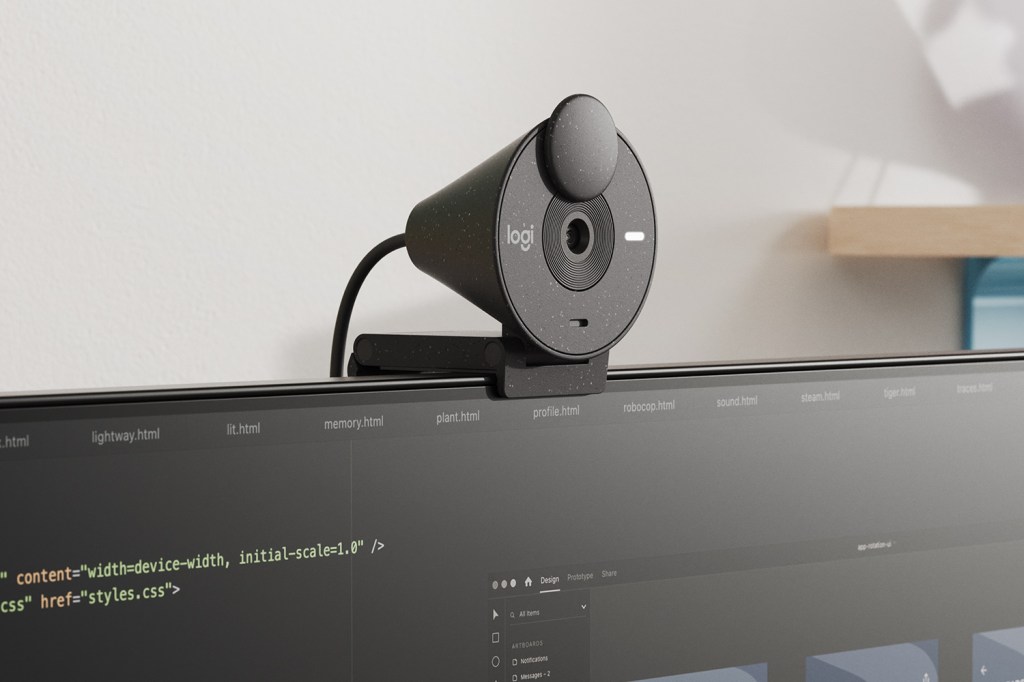 Like all Logitech gear, the Brio 300 is built from a healthy amount of post-consumer plastic: 48% if you go for the Off-White or Rose colour options, or 62% for the Graphite version. It's certified carbon neutral, and arrives in paper packaging from FSC-certified forests, so you can have a clear conscience that your tech isn't hurting the planet.
The Logitech Brio 300 should be going on sale later this month, in Graphite, Off-white, and Rose colours, directly from Logitech. Prices will start from £75.