Govee M1 promises brighter, more colourful LED strip lights
5m strip has lots of lumens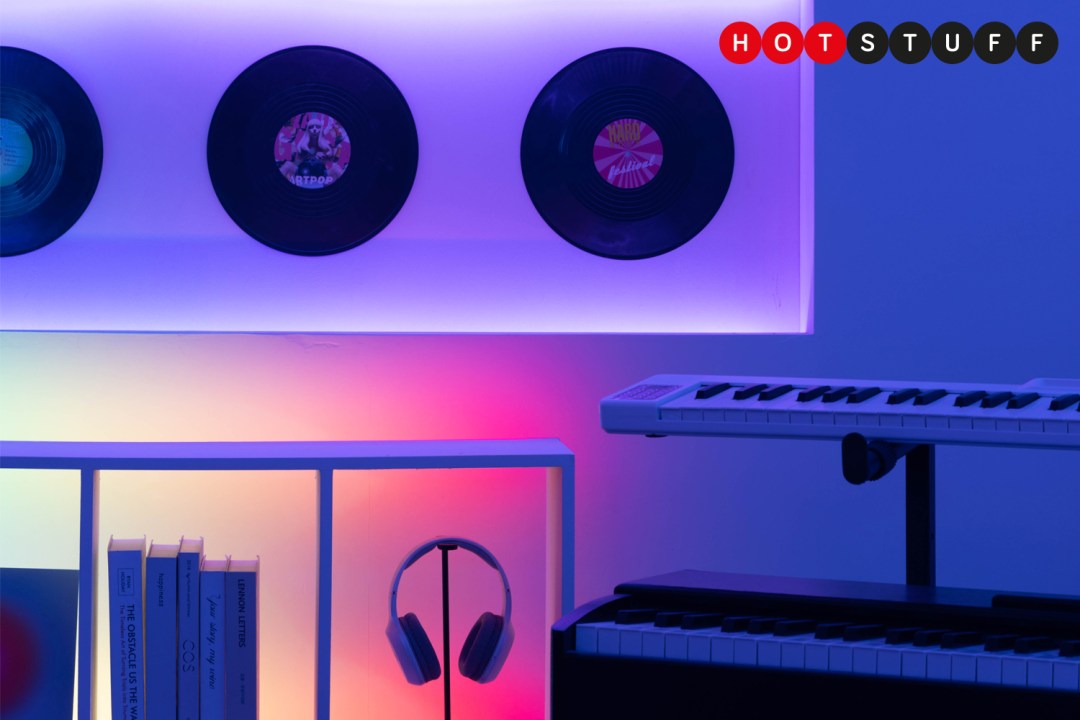 There's no shortage of smart, colour-changing light strips for jazzing up your home office, living room or anywhere else you'd like bathed in LEDs – but not all of 'em are especially bright, especially once you look into longer strips. The Govee M1, though? This 5m strip has a serious lust for lumens.
Instead of the usual four segments of 24 LEDs per meter, the M1 has ten segments of 60 LEDs, with the firm's RGBIC+ tech allowing for independent control of each one. Govee reckons that when set to pure white, the strip will output 315 lumens – a sizeable step up over the equivalent Philips Hue light strip. The red, blue and green parts of each promise to outshine their Hue counterparts, too. That means more 'wall washing' – or how far the light projects out from wherever you affix the strips.
16 million colours are on tap, with the usual selection of lighting modes including fade, twinkle, flow and rainbow unicorn puke (OK, we might have made up that last one). They're fully customisable, with user-created presets available to download if you don't fancy getting your hands dirty.
The built-in control box plays nicely with Govee's Home app, can sync lighting effects to music or ambient noise, and supports both Google Assistant and Amazon Alexa for smart home control.
Up to two strips can be linked together for more eye-catching installations, and it works with DreamView, the company's wireless syncing mode, to pair up wirelessly with your other Govee smart lights.
The Govee M1 is on sale right now, from the official Govee website or via Amazon. Prices are set at £119, €119 and $99 for the UK, Europe and USA respectively. That undercuts not just Philips, but most of the colour-changing competition, including LiFX and Twinkly.