The Astro A30 is a go-anywhere gaming headset
Plays nicely with PC, consoles, handhelds and mobiles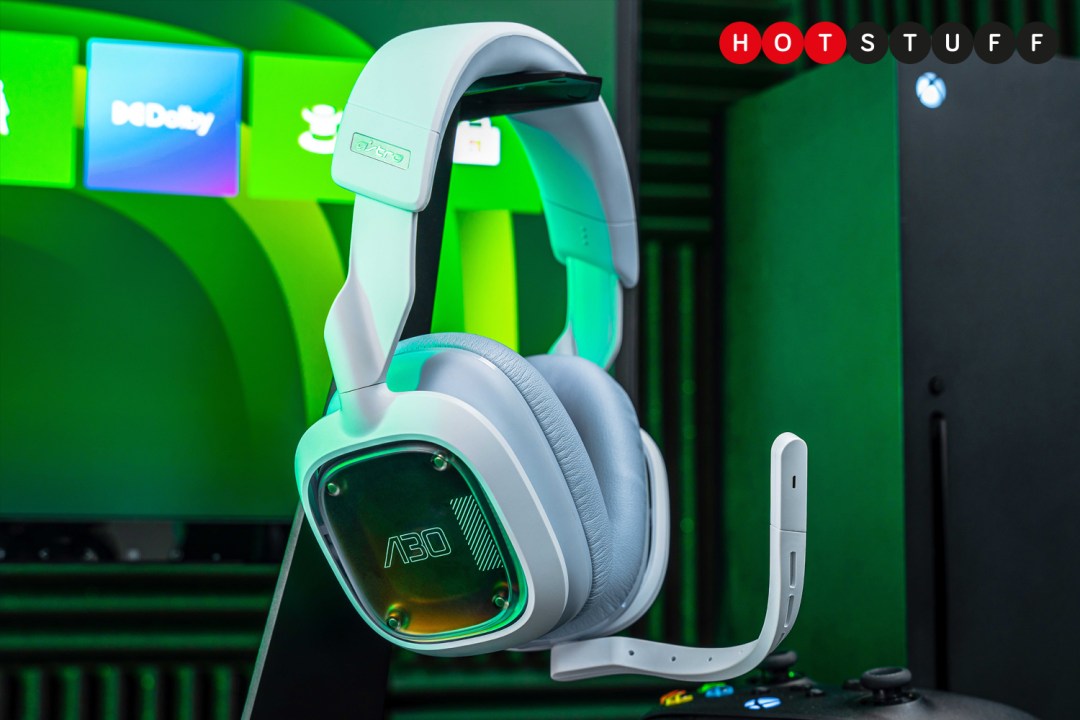 Microsoft, Sony and Nintendo will never see eye-to-eye on every little detail – but that doesn't mean you've gotta have separate gear for each platform. The Astro A30 gaming headset is properly multi-platform, playing nicely with PCs as well as all three major consoles – and it doesn't forgot mobiles or handhelds, either.
The A30 has parent company Logitech's Lightspeed wireless tech for zero-latency pairing to computers and consoles using a USB dongle, built-in Bluetooth for quick connections to portable gadgets, and a good old fashioned 3.5mm port for wired listening too.
It's landing in Xbox- and PlayStation-specific versions, as each system has its own take on wireless audio, but you'll be able to buy an additional dongle if you're rocking both consoles. Astro also has a slim USB-C dongle that'll sit flush with a Nintendo Switch or smartphone, but it's an optional extra.
You'll be able to have up to three separate audio streams going at once, with the Logitech G mobile app able to tweak mixing profiles so one source doesn't overpower the others. That should be especially handy for voice chat through a smartphone or PC app while you're playing on console.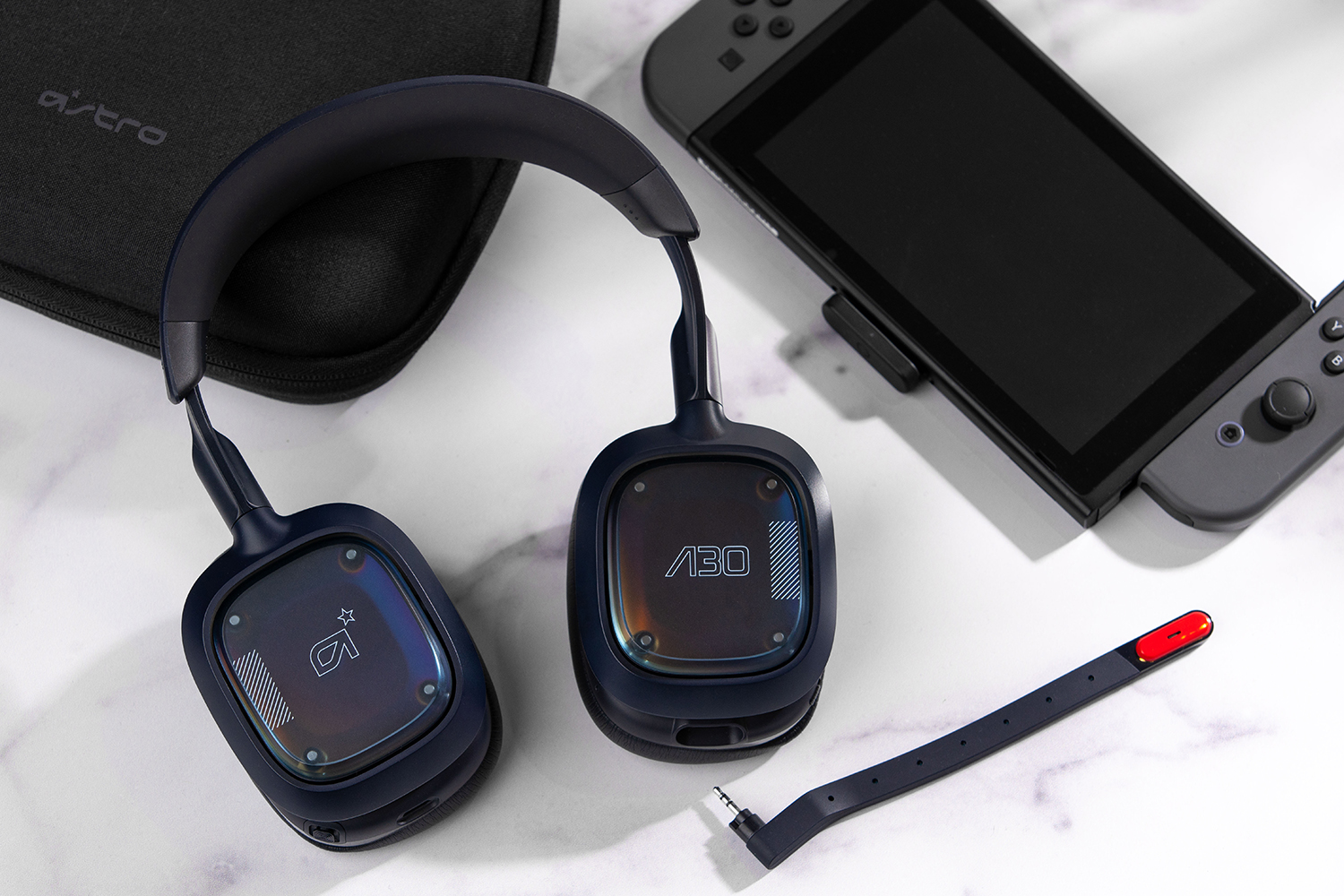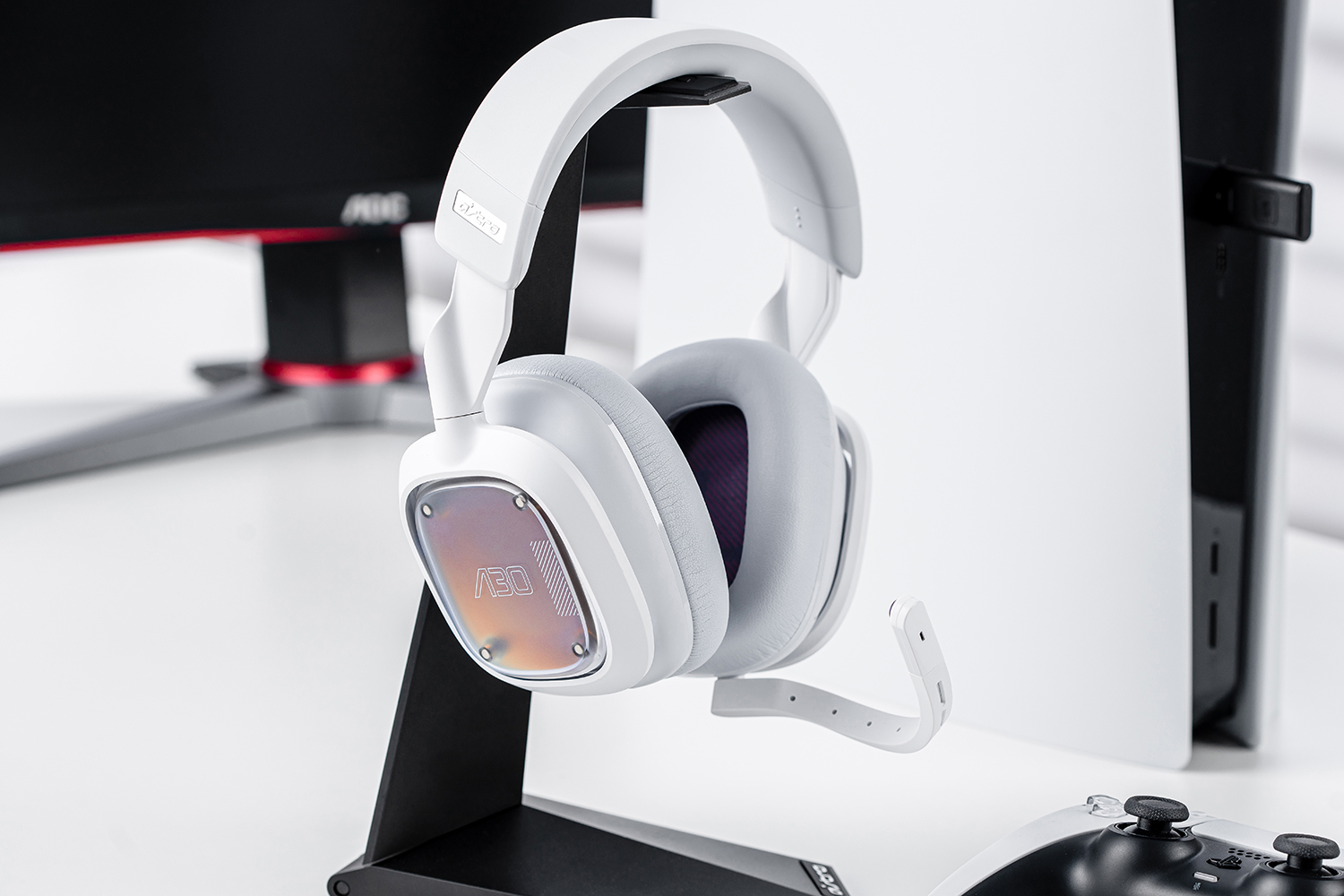 A walk in the park
Launched as part of Logitech's Logi Play event, the A30 nestles beneath the A40 and A50 in Astro's line-up, but is actually more versatile. It's got less gamer-friendly styling, going for a more multi-purpose look with iridescent ear cups lurking beneath transparent covers. The idea is it won't look out of place when you're away from your desktop. The boom mic is also detachable for when you head out of the house, with the headset falling back to its built-in mic for answering calls.
The A30 carries over plenty of the features found in other Astro headsets, including replaceable headband padding and removable magnetic ear cushions. It also comes bundled with a hard shell carry case, which should keep it safe while travelling.
40mm dynamic drivers should deliver a decent sonic performance, and the built-in battery should be good for as much as 43 hours of listening between top-ups. USB-C is on hand for charging, and you'll be able to keep playing while it's plugged in.
Go-anywhere gamers will be able to bag an Astro A30 from the 4th of October, in white and navy colours. Prices are set to start at €249/$229, with UK figures yet to be confirmed.