Wahoo Elemnt Roam dares cyclists to try and get lost
Dual-band GPS promises unnervingly accurate tracking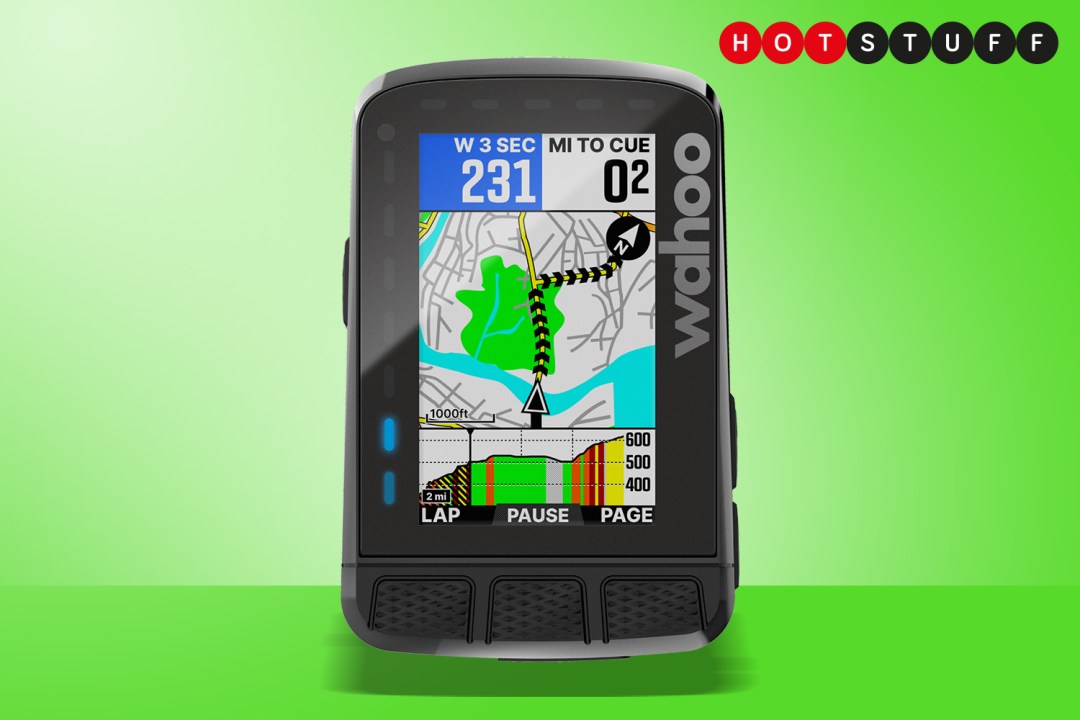 Pedaling out into the wilderness shouldn't end in a mountain rescue callout with Wahoo's latest cycle computer strapped to your handlebars. The Wahoo Elemnt Roam has received a GPS upgrade that promises accurate tracking even in places with poor reception, along with a clearer screen that won't leave you squinting for your split times.
Wahoo says the Roam has the best GPS of any of its bike computers to date, using dual-band tech that'll cope better with tree cover and urban environments than a traditional single-band tracker. It also gains an updated version of the Summit Segments Climb mode seen on previous Wahoo bike computers, with automatic climb detection for preloaded routes, more info on upcoming climbs, and history records for completed climbs all on the device, with no need to transfer to another device first.
The screen has been given a high-contrast makeover, with 64 colours making it easier to read maps, performance graphs and charts. Each workout screen should be easier to read in direct sunlight, thanks to an ambient light sensor, and the level of detail on show for each map has crept up too.
Memory has been boosted to 32GB, making room for hundreds of pre-plotted routes, plus more regional map packs than previous Wahoo cycle computers. The firm reckons the Roam should last for 17 hours of continuous cycling before it'll need a top-up. USB-C charging brings it bang up to date and should simplify your cable collection a bit.
The physical buttons have also been reprofiled, which should make 'em easier to press while wearing gloves.
Anyone with a Supersapiens glucose sensor will be able to monitor their blood sugar on the device mid-ride, instead of reaching for their smartphone.
Naturally the Elemnt Roam plays nicely with Wahoo's other gear, including the Kickr smart trainer and Kickr Bike stationary bike. It syncs with the Wahoo Systm smartphone app and anyone with a Wahoo X subscription can sync their workouts as part of any ongoing training programmes.
The Elemnt Roam is on sale right now, direct from the Wahoo website. Expect to pay £350 to get one strapped to the front of your