JBL's Quantum 910 Wireless does head tracking for superior spacial sound
JBL's latest journey into the Quantum realm adds ANC and convincing surround effects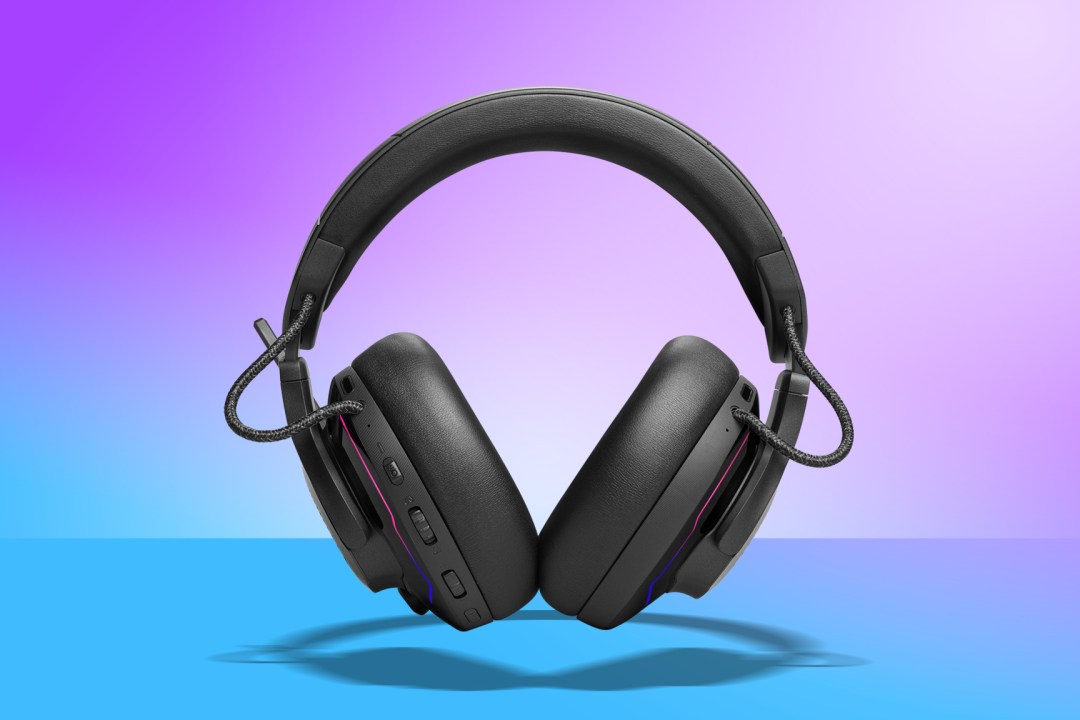 Gaming headphones with built-in surround sound have been doing the rounds for what feels like forever, but real-time head tracking is finally looking to take that audio and make it even more immersive. Case in point: the JBL Quantum 910 Wireless.
JBL's newest gaming 'phones have integrated sensors that constantly track head movement while you play, adjusting the surround sound mix on the fly for a more life-like listen. At least, that's the theory. The firm's 360-degree room emulation apparently replicates the sense of space within your PC games more realistically than a basic 5.1 surround mix. Head tracking also gives PS5 games a sonic leg-up, although it goes with out the room emulation aspect.
The over-ear cans are equipped with 50mm drivers produced and custom-tuned by brand overlords Harman. They're certified for hi-res audio playback, and shouldn't need to be cranked to the max just to hear every detail thanks to integrated ANC.
There's a trio of connection options, with 2.4GHz wireless via USB dongle, Bluetooth 5.2, and ol' reliable itself, the 3.5mm headphone jack. That means it'll play nicely with PC, PS5 and Nintendo Switch at home, as well as with your Android or iOS devices on the move.
JBL reckons you'll get up to 39 hours of battery life per charge, which is enough for a marathon play session or two. It tops up over USB, with play and charge so you can keep listening while the headset refuels.
The built-in boom mic has noise and echo suppression so your keyboard clatters and case fan whirs don't make it into your party chat. It automatically mutes when flipped up, too, which should cut out those accidental broadcasts you'd rather not have shared with your gaming group.
The JBL Quantum 910 Wireless headphones are going on sale next month. You'll be able to snag a pair from the JBL website for £230.