Why we're excited about the Samsung Galaxy S7 camera
Can the super snapper get any better? Early indications are that it can indeed
The Galaxy S6's camera was undisputed champion in a blind photography test as voted by our readers, so it should come as no surprise that we (and a whole bunch of you) are rather excited about the camera on the just-announced S7.
Luckily, we've already been hands-on with the Galaxy S7, and while we'll hold back final judgement until we've got a sample for a full review, our early impression is that Samsug has knocked it out of the park again.
Given the quality of the S6 camera it wouldn't have been a massive surprise is Samsung had basically left it as it was for the new phone. That's not the case, though: these appear to be improvements that you can feel and see in your photos.
Megapixel count down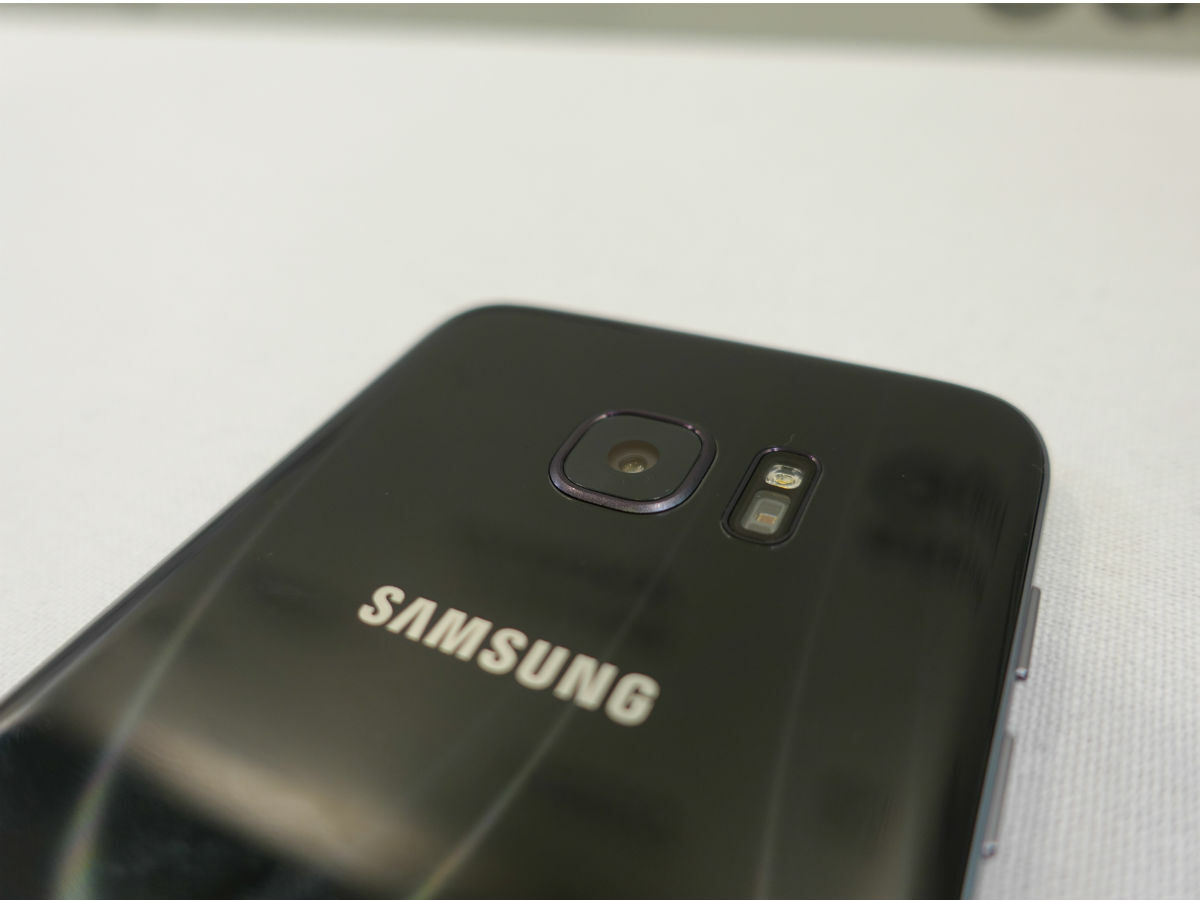 Here's the first, surprising and perhaps even alarmining news: the Galaxy S7's camera actually has fewer pixels than the S6's.
In terms of numbers it's a reduction from 16MP to 12MP, and in a world that's increasingly obsessed with ever-increasing numbers, that's an interesting move by Samsung.
If you're the type who prints cropped or blown-up photos for plastering all over your lounge, this could be an issue for you, and we think that as camera tech has continued to advance there's a chance that that's not entirely uncommon these days. Overall, though, it's probably still pretty niche.
But the pixels are bigger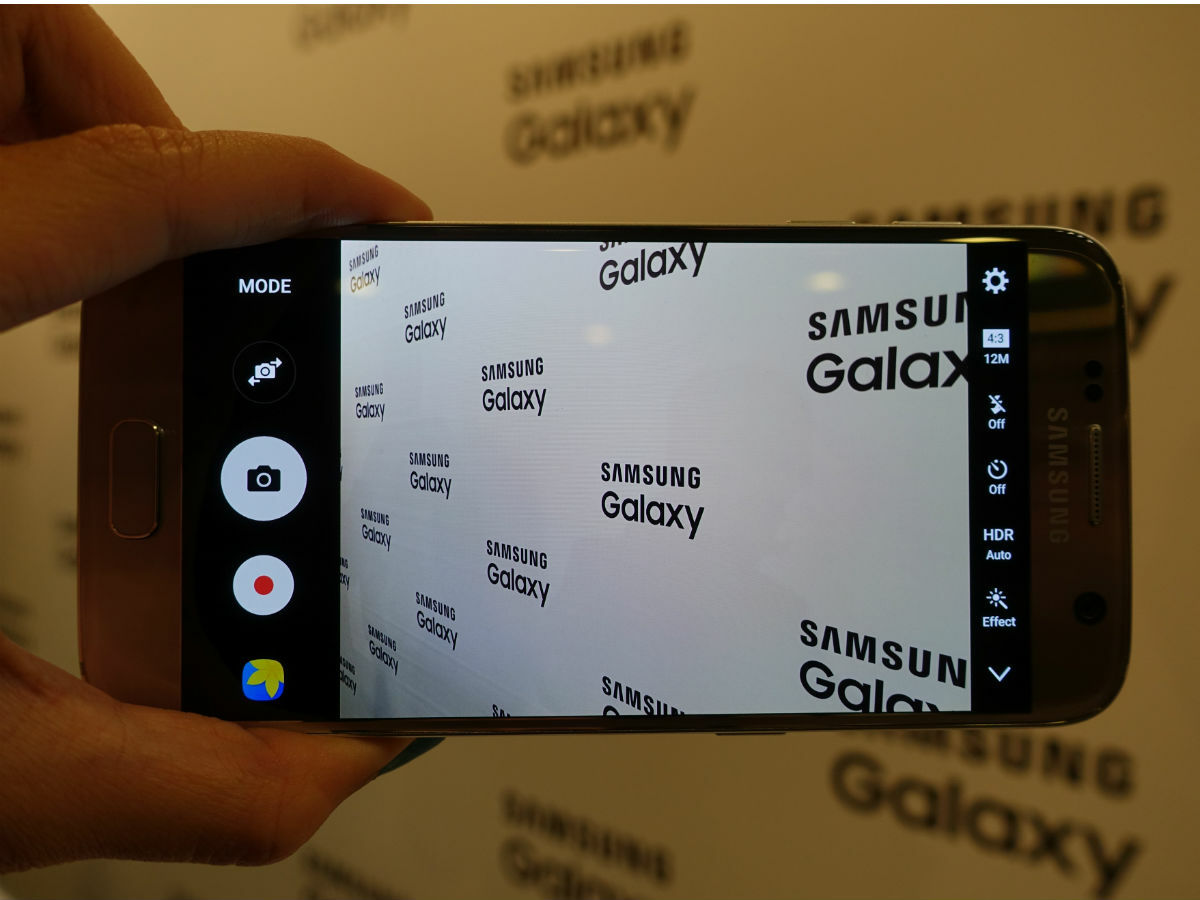 Besides, there's a pay-off for the lower megapixel count: a larger aperture with larger pixels.
The larger the pixels, the more light they can absorb, and while that doesn't make a huge difference in bright daylight, bigger pixels can make a huge difference to your night-time shots.
Your images need all the light they can get in darkened situations, and that increased aperture and fatter pixels will pull in all the available light to transform your images from grainy paparazzi shots into clearly beautiful shots.
And apparently cleverer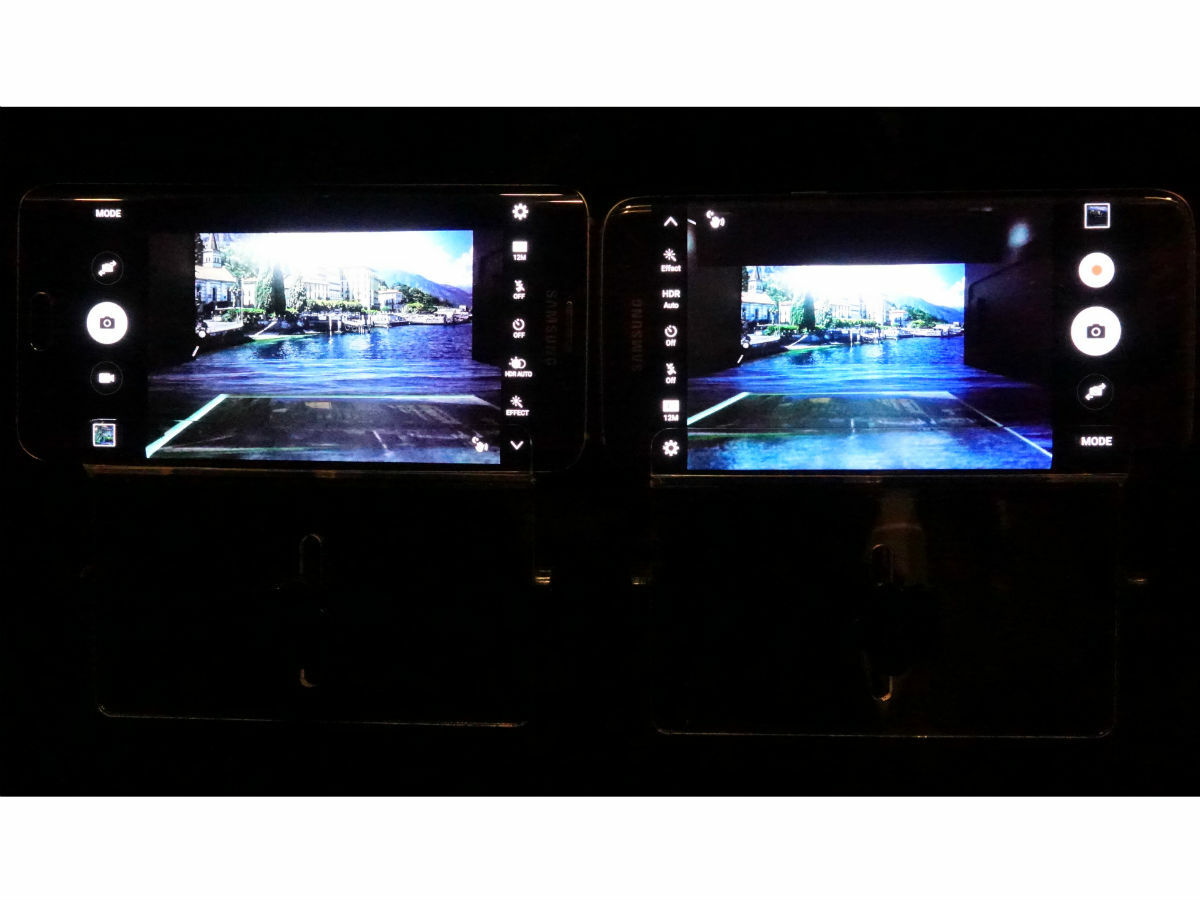 In the demo that we had, the S7 was pitted against the S6 and reacted with lightning fast autofocus reflexes. There was a real discernible difference in how fast the S7 locked onto the subject versus the S6, which visibly took a couple of nanoseconds to adjust itself to the lack of light.
It's apprently all thanks to Dual Pixel technology, which has been in Canon DSLRs for a while but is making its smartphone debut in the S7. Essentially, each pixel is split into two sub-pixels that take light in independently of one another, with a processor then calculating the difference, thus resulting in more efficient autofocusing and clearer, crisper shots.
For people who've missed out on moments in more ambient settings, this is going to make the most difference. No longer will you have to experience the frustration of watching your smartphone falter in the dark as you try to keep your hands as steady as a surgeon's.
About that bump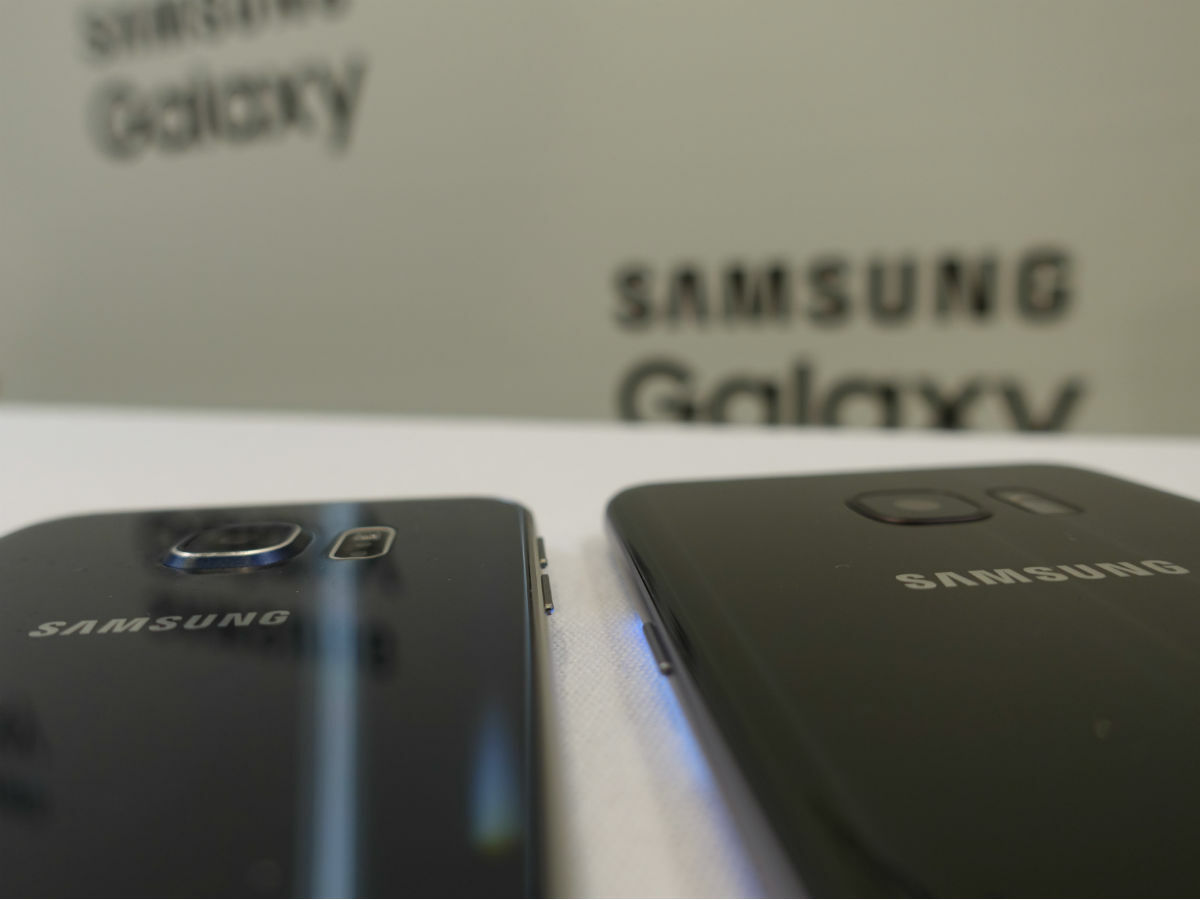 Not bothered about any of that megapixel malarkey? A bit more superficial than that? You'll be pleased, too: the S7's camera protrudes far less than the S6's.
It may not be completely flush, but at 0.46mm it's significantly less pronounced and gives the S7 a subtler, sleeker silhouette.
The early verdict on the Samsung Galaxy S7 camera
We've so far had only a short amount of time with the Samsung Galaxy S7, but it's already clear that we've got a serious camera contender on our hands.
Will it take the shutter showdown throne again this year? The truth shall be revealed once we get our hands on a review unit and do some real world shooting in close comparison with the competition, but if we certainly wouldn't bet against the Galaxy S7.