Why Dolby Atmos is about to make Apple TV even better
UPDATED: Apple has announced Dolby Atmos is coming to iTunes - and it'll be the format's biggest library yet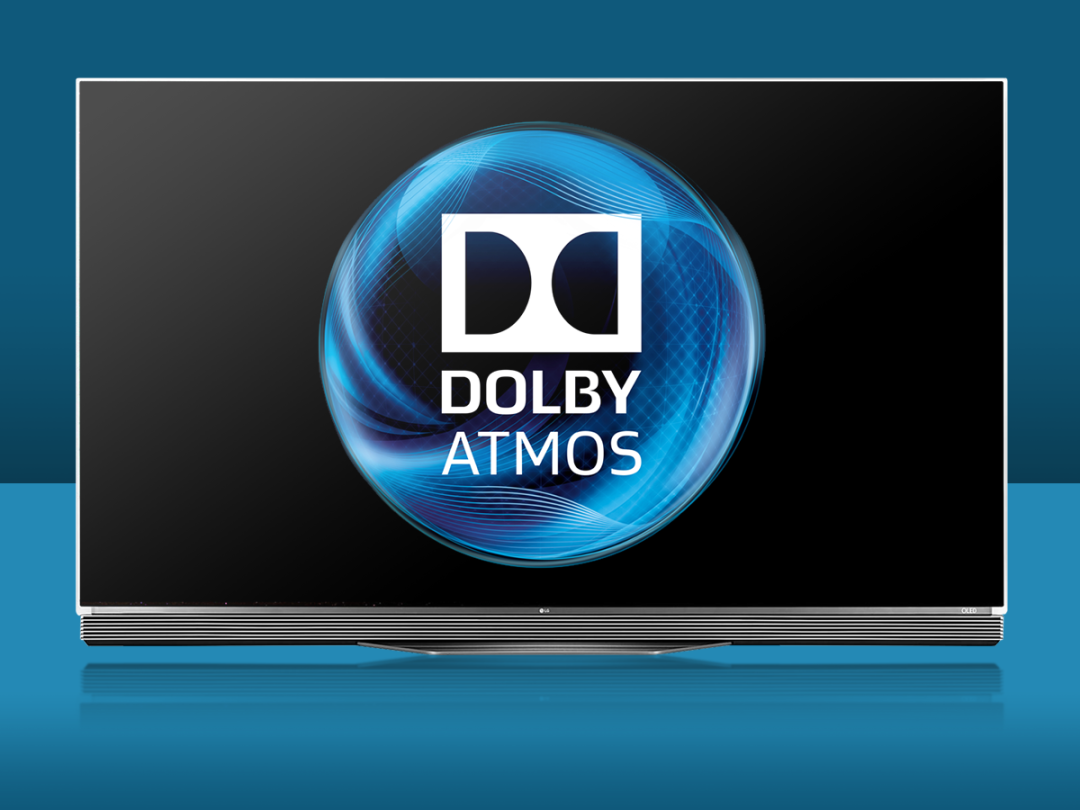 A good movie experience comes down to two things – great pictures and awesome sound. With 4K and HDR handling the former pretty darn well, it's down to 3D audio formats such as Dolby Atmos to make sure the sound side is up to scratch.
You might have heard of Dolby Atmos in cinemas, but the format is arguably making more moves at home now, thanks to an ever-increasing number of Blu-ray discs arriving with Atmos built in. But perhaps more importantly, it's also making big moves with streaming.
Apple just announced support for the format within iTunes at WWDC 2018, which will be accessible via Apple TV 4K. With Netflix on board with the format too, it's swiftly becoming an absolute must-have in your home-cinema setup.
But what is it, exactly, and how do you get it? Read on for all the details you need.
What is Dolby Atmos?
Dolby Atmos is the next generation in surround sound. Instead of a traditional 5.1 or 7.1 speaker setup, where speakers are placed around your viewing position, there can be up to 64 speakers in a cinema setting, or as many as 11 at home. These extra speakers are there to add height to a movie's soundtrack, so you'll feel like sound is coming at you from all angles.
Not just that, but Atmos actually changes the whole process of how sound is divvied up amongst your speakers. Instead of directing chunks of sound to different speakers, each individual sound can be made into an "object", which can then be more carefully placed and moved around, exactly where the director wants it to be.
This allows directors to use sound much more creatively than ever before. This means introducing characters from off-screen by their voice alone, swooshing helicopters over your head or drawing your attention to something important without having to point the camera at it to say "LOOK AT THIS, IT'S IMPORTANT TO THE NARRATIVE".
What do I need?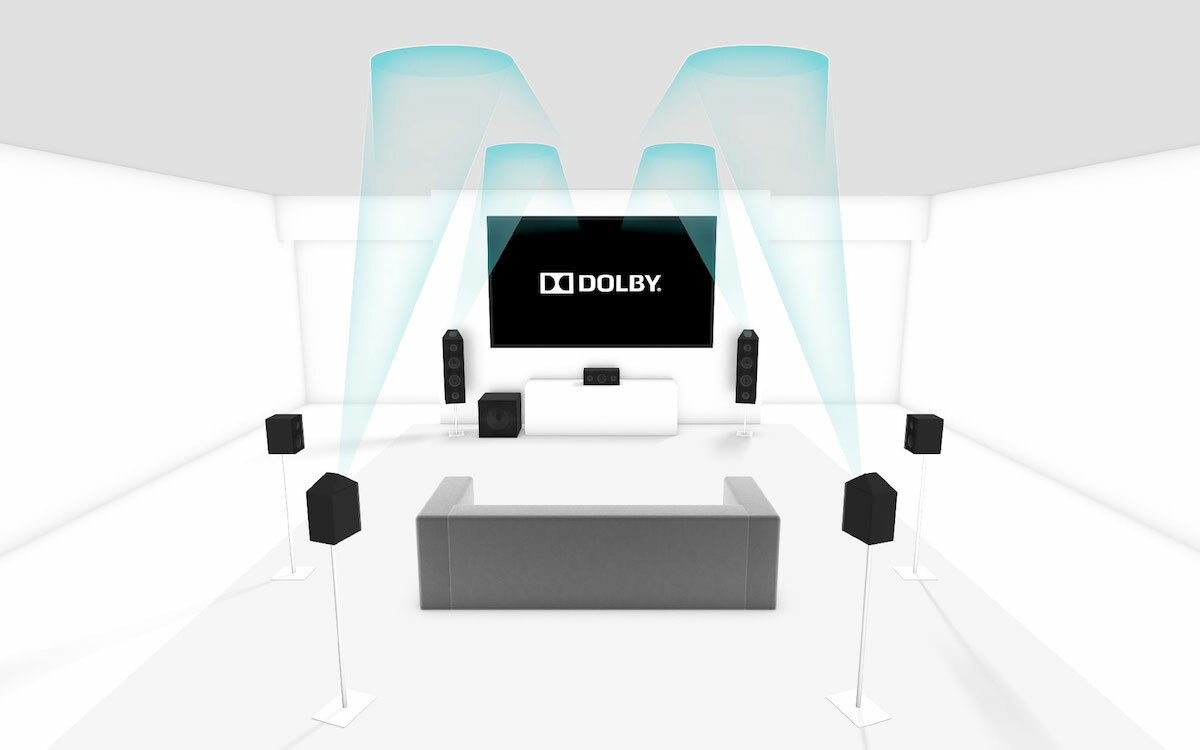 If you want to experience full Dolby Atmos in all of its wonder, the cinema is undoubtedly the place to go, and you can find your nearest with Dolby's Atmos cinema tracker.
At home, unless you're the lucky owner of a mansion and full-sized cinema room, 64 speakers is going to be a bit of a squeeze in your lounge. Fortunately, it's been scaled down for home use, adding either an extra two, or an extra four speakers to the biggest traditional setup.
For the best results, these additional speakers are placed in your ceiling, but not everyone wants to go tearing down their house to upgrade their sound system. Instead, you can invest in upwards firing speakers (such as Onkyo's SKH-410 or the KEF R50) that sit on top of your traditional surround speakers and bounce sound off the ceiling to create a similar effect.
You'll also require a Dolby Atmos-capable home cinema amplifier to control the sound, which the likes of Sony, Onkyo, Pioneer and Yamaha offer in their entry-level receivers.
Not wanting to go full amp and speakers? Atmos is also being built into soundbars, which instead use carefully placed drivers to aim the sound around your room. Take a look at the Sony HT-ST5000, Yamaha YSP5600, Samsung HW-K950 or LG SJ9 for inspiration, but don't expect much change (if any) from about £1200.
What can I watch and how do I get it?
The Atmos content available has ramped up over the past year or so, and there are now more than 125 Blu-rays available in the UK that feature an Atmos soundtrack (you can keep up to date with any additions on Dolby's website).
The first was Transformers: Age of Extinction in 2014, but there are now many more (and, thankfully, better) titles to choose from, including newer films such as the award-winning La La Land and cult classics like Labyrinth. They'll play on any 4K Blu-ray player, so no need to worry about updating that.
Streaming is getting in on the act too – and in a big way. Netflix has been on board since last year, but at WWDC 2018, Apple announced iTunes will also support the format by the autumn. Not just that, it will offer the largest library of Atmos content currently available anywhere. Just add an Apple TV 4K and a compatible sound system and you're all set to go.
Even better, you won't pay any more for the privilege – and if you have already bought a film that gets an Atmos upgrade, your purchase will be updated too. It makes Apple TV 4K the only streaming device to support both Dolby Vision (Dolby's advanced HDR format) and Dolby Atmos. Good news for Dolby fans, then.
Finally, broadcast telly is giving Atmos a good go as well, with BT now broadcasting every Premier League football match it shows in Dolby Atmos, and throwing in a few FA Cup games too. Sky Q has added in a number of movies since its update at the end of last year too, while Virgin Media's TiVo box is capable of it, but the content remains AWOL for now.