Where to watch the top Oscar nominations (and a few snubs)
Your essential guide on how to stream 2023's Best Picture contenders – and more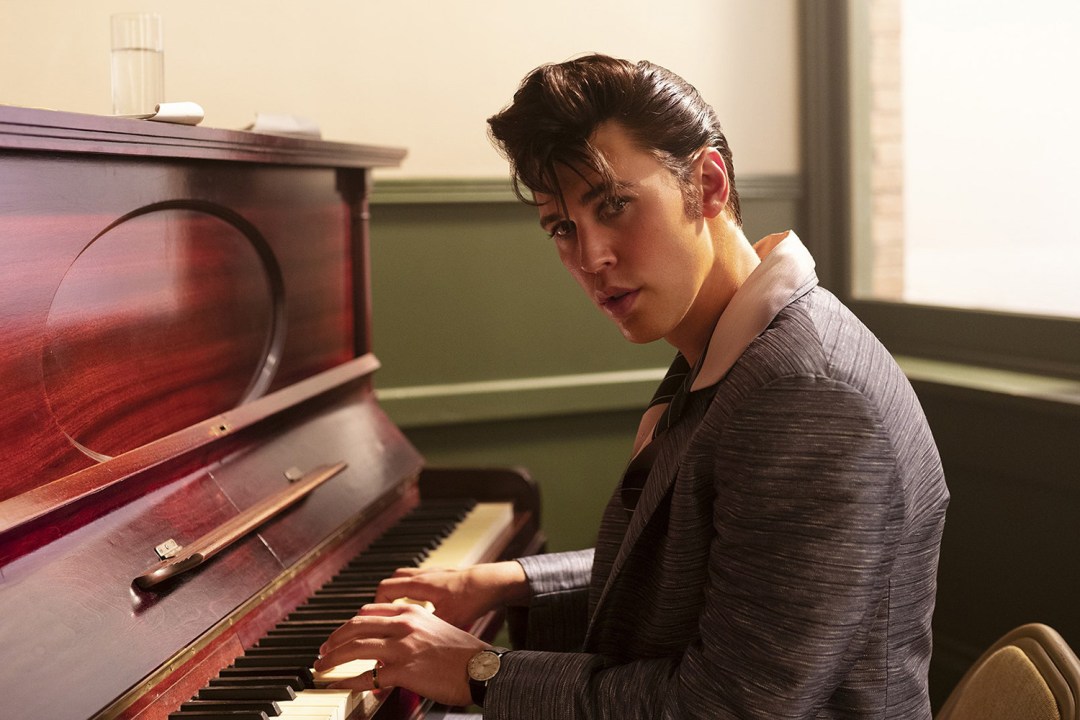 Even just a few years ago, the only way you'd be able to watch the Oscars live having seen every nominated film was to (a) spend a fortune on cinema tickets, (b) sail the risky seas of video piracy or (c) be an actual member of the Academy.
That's all changed now: the gaps between a theatrical release and a home streaming release are shorter than ever, while some films skip the cinema entirely to debut directly on streaming services. The upshot is, it's now possible to watch most of the Oscar contenders well in advanced of the big night itself, putting you in a position where you can comfortably applaud or boo a winner based on opinions you yourself have formed!
We've assembled this guide to aid you on your cinematic quest. Below you'll find out where to watch the top Oscar-nominated films, as well as a few snubbed films that we reckon should have been nominated.
Your biggest challenge now? Staying up all night to watch the ceremony itself, which starts at 12am GMT on 13 March 2023. You'll also need Sky Cinema or Now to watch it in the UK.
---
Where to watch the Best Picture nominations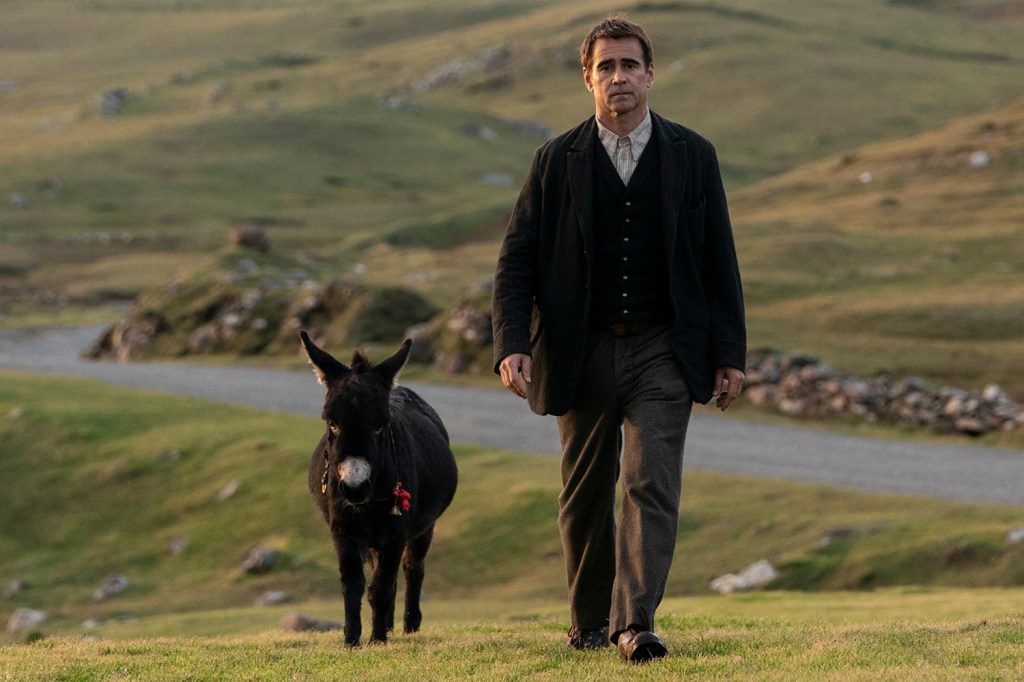 Here they are: the Big Kahunas; the Grand Poobahs; the cream of the crop. You get the picture (or should that be Picture?) – these are the films that the Academy has deemed worthy of the night's most prestigious award, and the producers of one will walk away with the biggest gong going.
Note that not every Best Picture nom is currently streaming – some are only showing in cinemas. We've included the ones that are available at home first.
All Quiet on the Western Front
Despite having bagged an armful of awards at the BAFTAs, this German-made adaptation of the classic anti-war novel – a brutal and harrowing tale of life in the trenches that debuted on Netflix – is seen as something of a Best Picture long shot by the bookies (with odds of around 10/1). It's up for a total of nine Oscars including Best International Film though, so it'll more than likely walk away with an award or two on the night.
Watch All Quiet on the Western Front on Netflix
The Banshees of Inisherin
Martin McDonagh's tragicomedy stars Colin Farrell and Brendan Gleeson as two friends on the fictional western Irish island of Inisherin. But when Farrell's wide-eyed Padraig is abruptly 'dumped' by Gleeson's brooding Colm and refuses to accept the new circumstances, things take a darker and darker turn.
With nine nominations in total, including four for acting, we'd be shocked if Banshees doesn't win something. It's also our favourite film of all the Best Picture noms, so we'd be disappointed too.
Watch The Banshees of Inisherin on Disney+
Everything Everywhere All at Once
The wackiest bookies' Best Picture favourite in decades is a stunningly inventive multi-verse action-comedy-drama starring Michelle Yeoh as a Chinese American immigrant sucked into a wild adventure exploring all the many lives she could have led. In her struggle to save the universe, she must confront her relationships with her husband, father and daughter, making this a film that feels both deeply personal and universal, hopping into almost every movie genre you can think of.
Fantastic stuff all round, and likely to win several of the 11 Oscars for which it's been nominated.
Watch Everything Everywhere All at Once on Prime Video
Top Gun: Maverick
The Oscars absolutely adore a comeback story, and Tom Cruise's return to one of his most celebrated roles after 30 years in a blockbuster film that (according to Steven Spielberg) may have saved the theatrical movie business in the wake of a COVID-related slump… well, that's something Academy voters may not be able to ignore when filling in their Best Picture card.
Maverick is certainly an exhilarating and warmly nostalgic ride, but we don't think it would be a particularly worthy winner given the alternatives. Still, you should definitely watch this story of ace pilots, redemption and learning to grow old gracefully – even if a cinema is where it really belongs.
Watch Top Gun: Maverick on Now Cinema
Watch Top Gun: Maverick on Paramount+
Elvis
Baz Luhrman's relentless biopic of the King can be rented (or purchased) for home viewing from a wide range of sources – and it's just been added to Now's Cinema pass for subscribers to stream at no extra cost.
Austin Butler delivers an all-in performance that may well see him bag the Best Actor Oscar (rumour has it the poor lad's speaking voice is now permanently stuck in Elvis mode), and the film is just as energetic, camp and OTT as you'd expect from a Baz Luhrman film that features Tom Hanks in a 'fat suit'.
Tár
Cate Blanchett's towering performance as mercurial but predatory conductor Lydia Tár has seen her obtain her ninth Oscar nomination (she has previously won twice, for The Aviator and Blue Jasmine), and she's currently the bookies' favourite to win.
The film itself is less fancied, despite receiving plenty of critical praise, and a Best Picture win would be a shock. It's well worth a watch though, but note that as it's still in the 'premium' phase of its home streaming journey it will cost you a lot more to rent than most films.
Triangle of Sadness
Wealth and beauty are in the crosshairs of Ruben Östlund's satirical comedy-drama, which has already won the Cannes Palme d'Or. It's a pitch-black dissection of the hyper-rich, viewed through the eyes of a pair of models invited onto a luxury cruise that goes horribly wrong.
A win for Triangle of Sadness would be a major shock, but stranger things have happened at the Oscars. After all, Parasite – Bong Joon Ho's film that took a similarly comic and utterly merciless look at social hierarchy – managed to win Best Picture in 2019.
Rent Triangle of Sadness on Prime Video
Rent Triangle of Sadness on Google Play
Rent Triangle of Sadness on Apple TV
Avatar: The Way of Water / The Fabelmans / Women Talking
At the time of writing none of the above can be (legally) streamed at home, and all three are only available to watch in cinemas. We'll update this article when that changes.
---
Where to watch other notable Oscar nominated films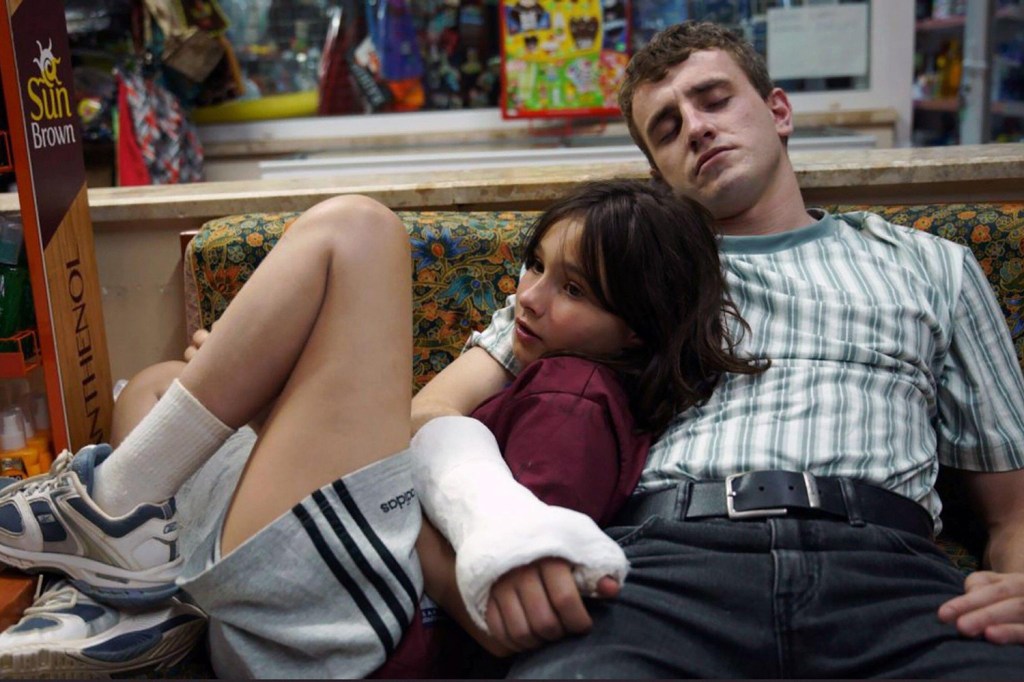 While none of the below movies have been nominated for Best Picture, all of them have been given some kind of major nomination, whether it be for acting or screenplay.
The big missing entry here? Darren Aronofsky's The Whale, which received three nominations: Best Actor (Brendan Fraser); Best Supporting Actress (Hong Chau); Best Makeup and Hairstyling. Fraser is the bookie's clear favourite to win Best Actor, but sadly you can't currently catch his performance anywhere besides the cinema in the UK.
Aftersun (Best Actor – Paul Mescal)
Scottish director Charlotte Wells' debut feature – in which a young single dad (Paul Mescal) takes his adolescent daughter (Frankie Corio) to a Turkish resort in the late 1990s – is so quietly assured and breathtakingly powerful that we were hoping it'd get a Best Picture nod, or at least a Best Director nomination for Wells.
Neither happened, but Mescal's performance earned him a well-deserved Best Actor nomination. Trust us, though: this film is noteworthy for more than just one standout acting performance. Aftersun is an emotional meditation on fatherhood, daughterhood and the nature of memory that (if you're anything like us) you'll still be thinking about for days afterwards.
To Leslie (Best Actress – Andrea Riseborough)
A somewhat bizarre and controversial 'grassroots' campaign saw the likes of Gwyneth Paltrow, Edward Norton and Charlize Theron publicly call for Andrea Riseborough to get a Best Actress nomination for her performance in this largely ignored indie drama – and she has! Riseborough's turn as a former lottery winner turned alcoholic is indeed excellent, even if the film itself isn't particularly noteworthy in a year where excellent movies are in plentiful supply.
Blonde (Best Actress – Ana de Armas)
Critics and viewers alike didn't really take to Netflix original Blonde, with director Andrew Dominik's heavily fictionalised biopic of Marilyn Monroe dismissed as exploitative, mean-spirited and concerned with portraying its subject as a victim rather than celebrating her fortitude. Ana de Armas attracted plenty of plaudits for her portrayal of Monroe, however, including an Academy Award nomination.
Causeway (Best Supporting Actor – Brian Tyree Henry)
A quiet psychological drama with a light touch, Causeway follows Jennifer Lawrence's Lynsey, wounded in Afghanistan and forced to convalesce in her hometown of New Orleans. Lawrence, while solid here, is outshone by Brian Tyree Henry as mechanic James – an unlikely new friend for Lynsey with whom she discovers she shares a strong bond.
Glass Onion: A Knives Out Mystery (Best Adapted Screenplay)
Is Glass Onion better than Knives Out? Hell naw! But it's a fun murder mystery with a great cast and a fairly topical plot about the recklessness and awfulness of man-child tech billionaires who take other, cleverer people's ideas and make tons of money by marketing them as their own inventions (now what kind of twit does that sound like?). The Academy appears to have enjoyed the story, rewarding it with a Best Adapted Screenplay nomination.
We know what you're thinking: why not Best Original Screenplay? Well, the Oscars regard any sequel as an adaptation of the original film (in this case Knives Out). No, that doesn't really make any sense in this case, because Glass Onion is a totally new and original story that has no connection to Knives Out bar the reappearance of one character, but it is what it is.
---
Where to watch the biggest Oscar snubs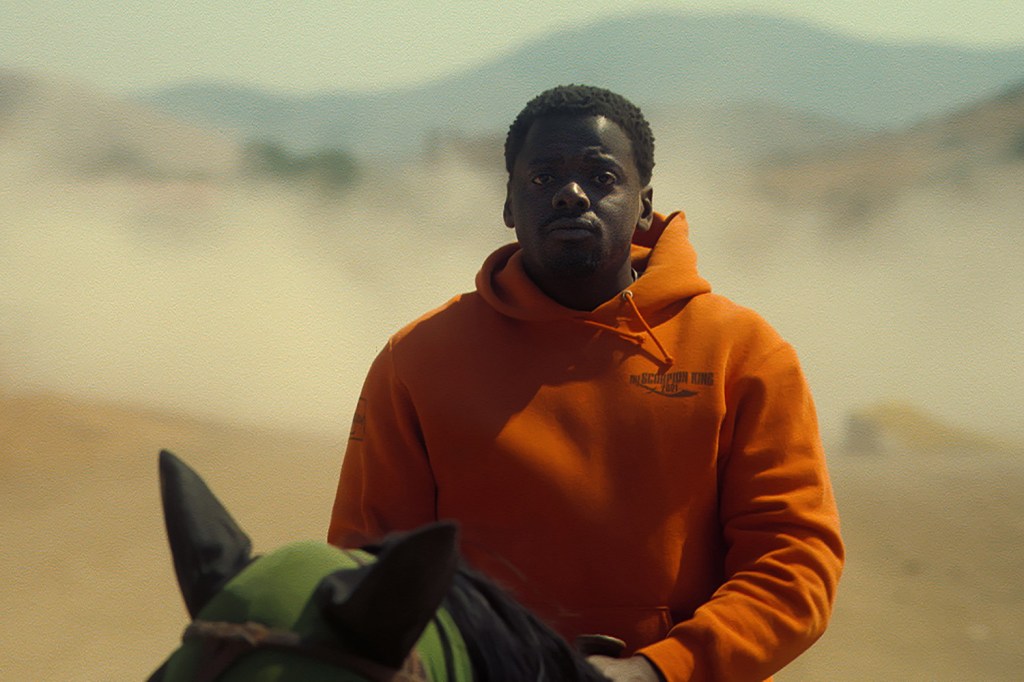 As usual, the 2023 Academy Awards has seen a few much-fancied films spurned by the voters. These are pictures that may have generated plenty of buzz (perhaps deservedly so, perhaps not) but for one reason or other didn't even get the nomination nod most expected.
Want to see what the Academy didn't rate – but Stuff does? Here are the snubbed movies we think are well worth a look.
Decision to Leave
Probably the biggest head-scratcher here. Park Chan-wook's utterly enthralling romance-cum-murder mystery wowed critics all over the world, to the point where many predicted that Decision to Leave might match the accomplishment of its South Korean counterpart Parasite by getting a Best Picture nod. Parasite, of course, went all the way and won in 2020 – one of the few times in recent years that the Best Picture gong has gone to a genuinely brilliant film.
Decision to Leave, bafflingly, hasn't even received a nomination for Best Foreign Picture. This tale of a detective who falls in love with a woman he's investigating in the wake of her husband's death is witty, dark, quirky and beautifully shot and edited, so don't miss it.
Watch Decision to Leave on MUBI
The Menu
Ralph Fiennes plays a chef who makes Gordon Ramsay look like Tinkerbell in this enjoyable satirical thriller, which might well have bagged a Best Original Screenplay nod for its edgy eat-the-rich story.
The Academy loves to give the impression that is has its finger on the pulse, and given that we're in the middle of cost of living crisis that has barely affected the super wealthy class of people which The Menu delights in tormenting, we wouldn't have been surprised to see it given some recognition. Perhaps Triangle of Sadness fills this role instead?
Barbarian
Another film that attacks the rich – this time Airbnb owners who greedily hoover up cheap properties in run-down areas – Barbarian is perhaps both the cleverest and scariest horror film of the year. As with The Menu, a screenplay nod wouldn't have shocked us at all, but thankfully this isn't the sort of film that needs any love from the Oscars for success – it's enjoyed plenty of buzz through word-of-mouth alone. And deservedly so.
Wendell & Wild
This entertaining stop-motion horror comedy co-written and produced by Jordan Peele (who also stars alongside his former sketch show partner Keegan-Michael Key, as well as Angela Bassett, Ving Rhames and James Hong) was warmly received by critics and might well have expected to collect a nomination for Best Animated Feature.
Watch Wendell & Wild on Netflix
Nope
Jordan Peele pops up again, this time as the writer and director of this grand Spielberg-esque thriller about a pair of horse-wrangling siblings (Daniel Kaluuya and Keke Palmer) whose rural California home is menaced by something strange in the sky.
Nope proved a divisive film with audiences and critics alike, but few would dispute that its cinematography, sound design and visual effects were anything less than superb. It might well have been nominated for all three, as well as for Best Original Screenplay – but Oscar deigned it worthy of none whatsoever. Decide for yourself by renting or buying it (at the time of writing it's not available on any streaming services).
---