What is Apple Center Stage? The video calling feature explained
Center Stage feature works with FaceTime and other video conferencing software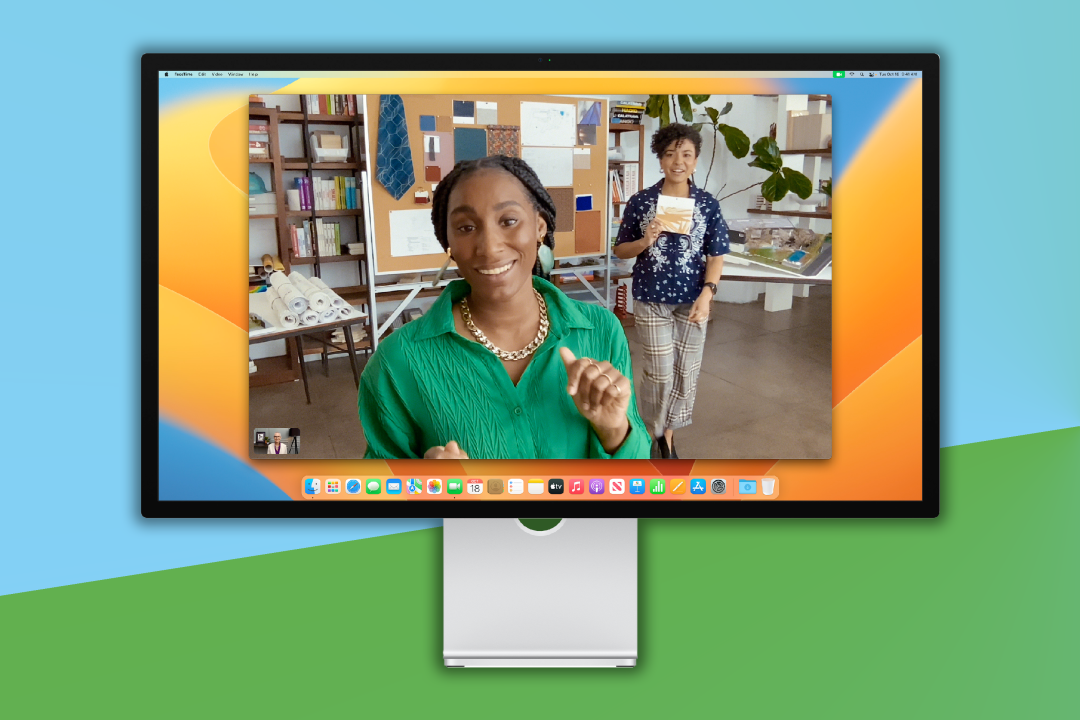 For iPad and select Mac users, Center Stage is a recently-introduced FaceTime feature – or Centre Stage if you're using an Apple product in the UK. But what is it?
The Apple Center Stage feature works with FaceTime and other video conferencing software. It quite literally puts you front a centre, creating a much more streamlined video call experience by making sure everyone is automatically in the frame. No clipped heads or weird angles here.
It works seamlessly with very little user input, but how does it do it's thing?
---
What is it?
Center Stage is a webcam tool that uses machine learning and the machine's front-facing camera to keep a user in the centre of the screen — even while moving around.
When activated, Center Stage will automatically adjust the front-facing Ultra Wide camera as you move around the room. It'll also help keep you and anyone else who's with you in the frame.
First introduced on the 2021 iPad Pro models, the feature is available on the iPad Pro 12.9-inch (5th generation or later), iPad Pro 11-inch (3rd generation or later), iPad Air (5th generation), iPad (9th generation or later), and iPad mini (6th generation). It also works on compatible Mac computers (going back to 2016) when connected to the Apple Studio Display.
---
How does it work?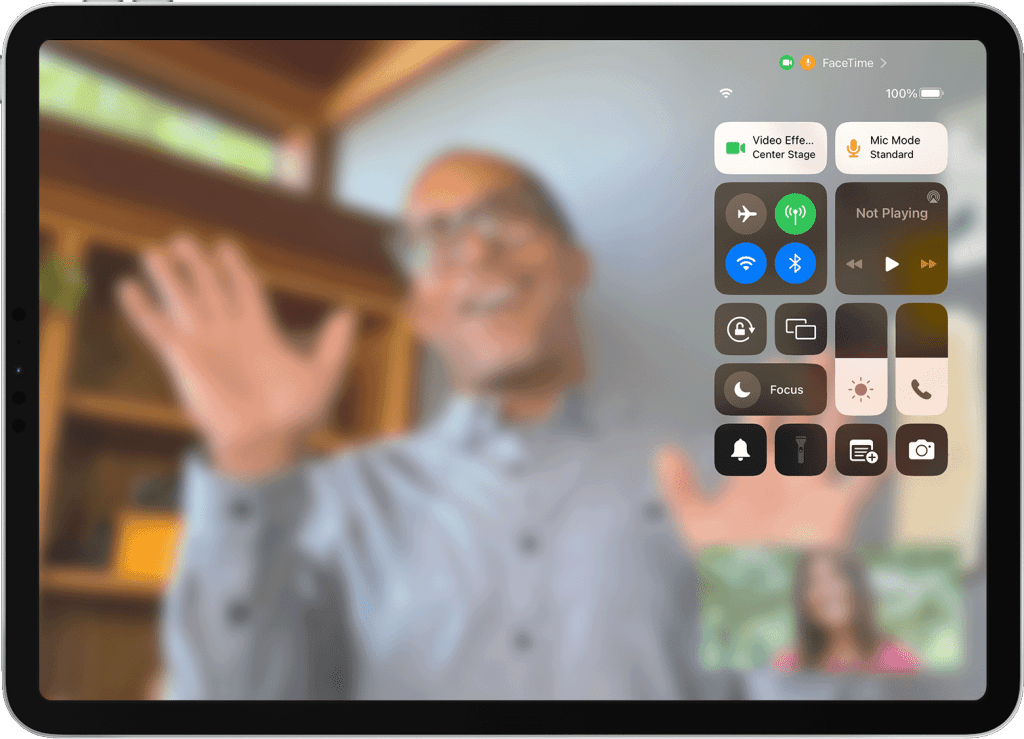 Tired of tinkering around with camera angles and flimsy webcams over various video apps? Your job has just got a little bit easier. Apple Center Stage works automatically when activated in software titles like FaceTime, Zoom, and Google Meet on compatible devices.
During a call, the front-facing camera will automatically keep you in the shot. If others come into view, those folks are also recognised. When that happens, the camera zooms out so everyone fits into the screen. The feature only works with humans, so sadly none of your pets can squeeze into the shot (yet).
---
How do you use it?
To use Center Stage during a supported video call, open Control Centre by swiping down from the top-right corner of the display. Next, select the Video Effects button, and tap the Centre Stage button. When Center Stage is activated, you'll see a green dot in the top-left corner of your screen.
When activated, the system will track your movements while you chat away to a loved (or unloved) one. Don't fancy your colleagues being able to follow you around the room? No problem. You can turn the feature off by tapping the button again in Control Center.
---
What else can FaceTime do?
It's not only Center Stage that's helped improve your video calls in recent times. Apple has added other features to FaceTime, with perhaps the biggest being SharePlay. SharePlay lets you watch TV with the other person on the call, listen to music, share your screen, and much more.
Users can now also join a FaceTime call from an Android or Windows device. Rolled out with iOS 15 and macOS Monterey, the feature allows anyone to join a FaceTime call from their web browser.