Urban upgrades: 9 of the best travel gadgets for city breaks
Going downtown for your down time? This first-class kit will guarantee a slicker trip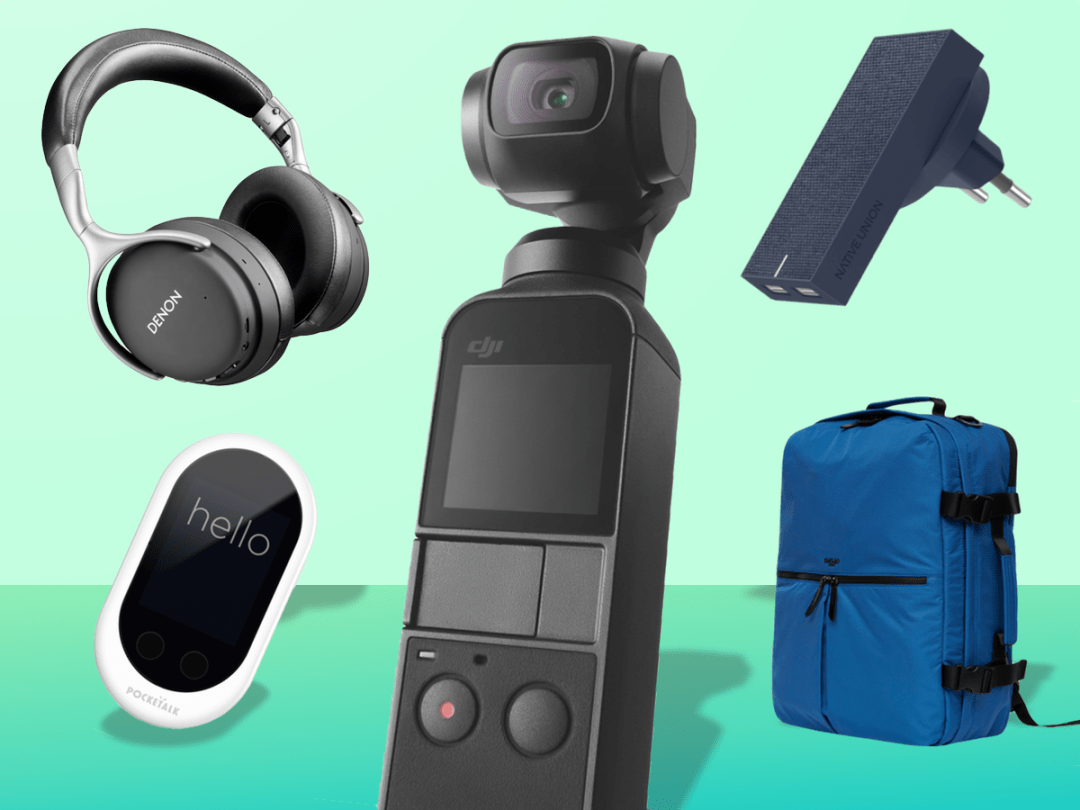 Fields and farm vehicles might set rural hearts aflutter, but the cow shed is no place to find a buzzing cocktail bar. Unless you fancy a Moojito.
No, for bright lights, big buildings and zero bovine encounters, there's only one sort of spot you should visit this summer – and you won't need your wellies: from London to Lisbon to lovely Ljubljana, all manner of cool conburbations await the courageous country bumpkin ready to brave those busy city streets.
Up for going urban? Ditch the pitchfork and leave your cattle brush in the barn: this metropolitan tech will have the slickers looking twice. And not because there's mud on your jumpsuit.
Knomo Budapest (£149)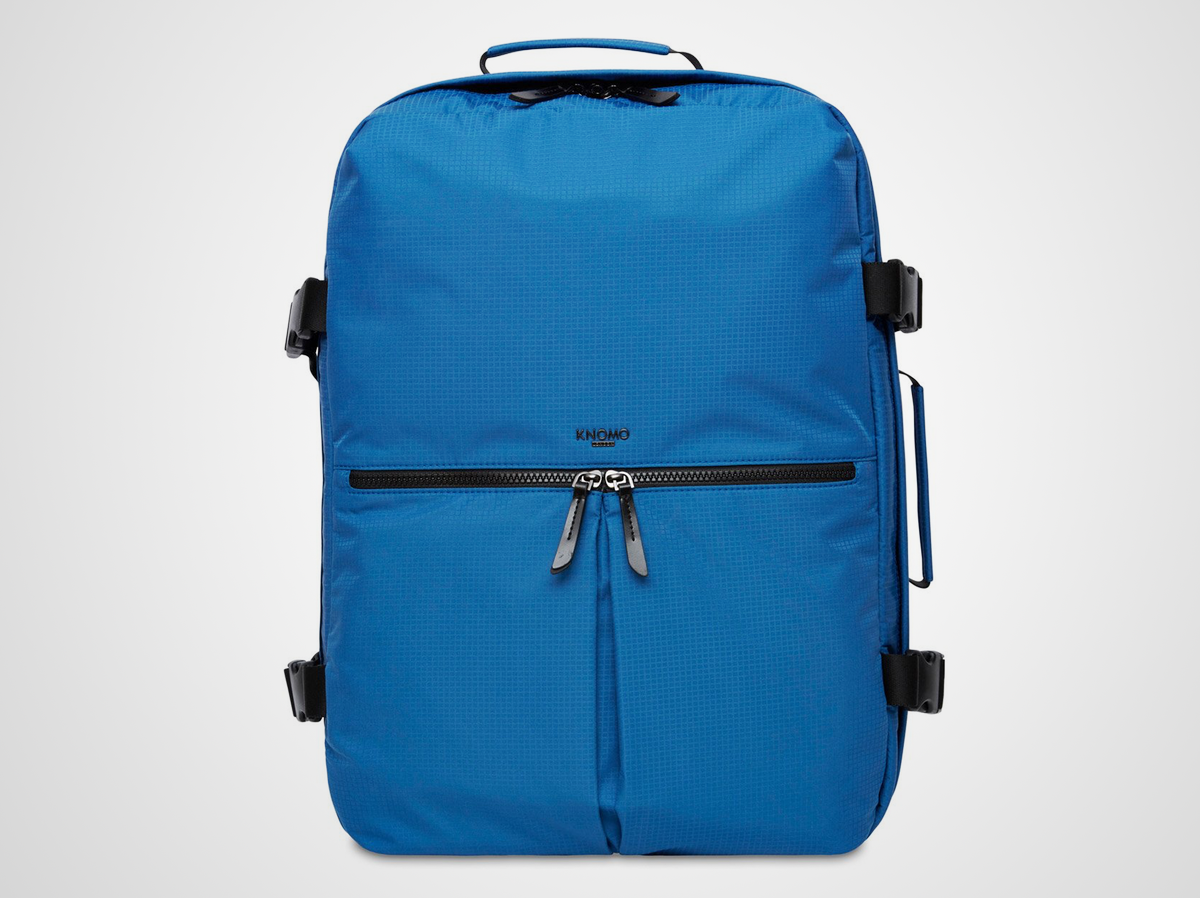 Vagabond or city slicker, one-bag travel is the ultimate goal. You know, flouncing through the arrivals hall and straight to the taxis, while the sorry masses hoard around the baggage belts in search of their belated cases?
Cut free from checked-in commitments and switch to a single sack with this featherweight number from Knomo: divided inside and replete with handy pockets, there's space enough for a laptop and a week's worth of clothes – and, at 700g, it won't devour your cabin allowance.
Buy the Budapest backpack here from Knomo
Now download this: Citymapper
Not all those who wander are lost, but those wondering why the number 92 eschewed the Eiffel Tower on its tour of Paris probably are.
Find your way and aller with Citymapper's masterful public transport guidance, covering everything from bus routes to train times in a slew of cities worldwide. Maps can be saved offline for underground planning, while schedules are updated in real time – so you'll know if a signal failure makes walking your best option.
Download Citymapper for iOS here
Native Union Smart Charger International (£30)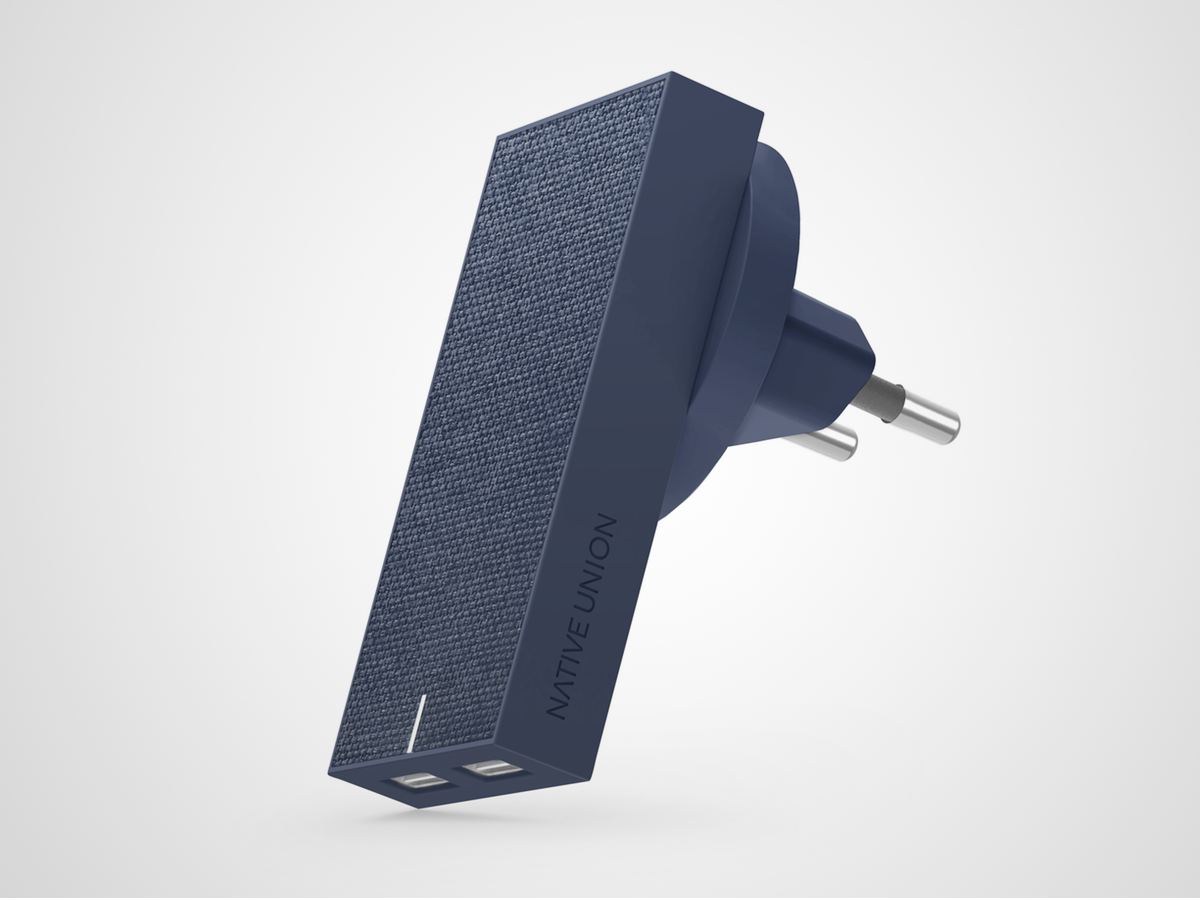 Travel adapters live difficult lives. Stored in darkness beside bum bags and padlocks, then brought out twice a year and expected to be their versatile best. Hardly fair.
Show pride in your pins with this fabric-topped smart charger: equipped with a pair of USB-A ports that intelligently pick the top speed for your tech, it works in the UK, Europe and USA – and, at just 12mm slim, can slip behind even the thickest of hotel sofas.
RHA TrueConnect (£150)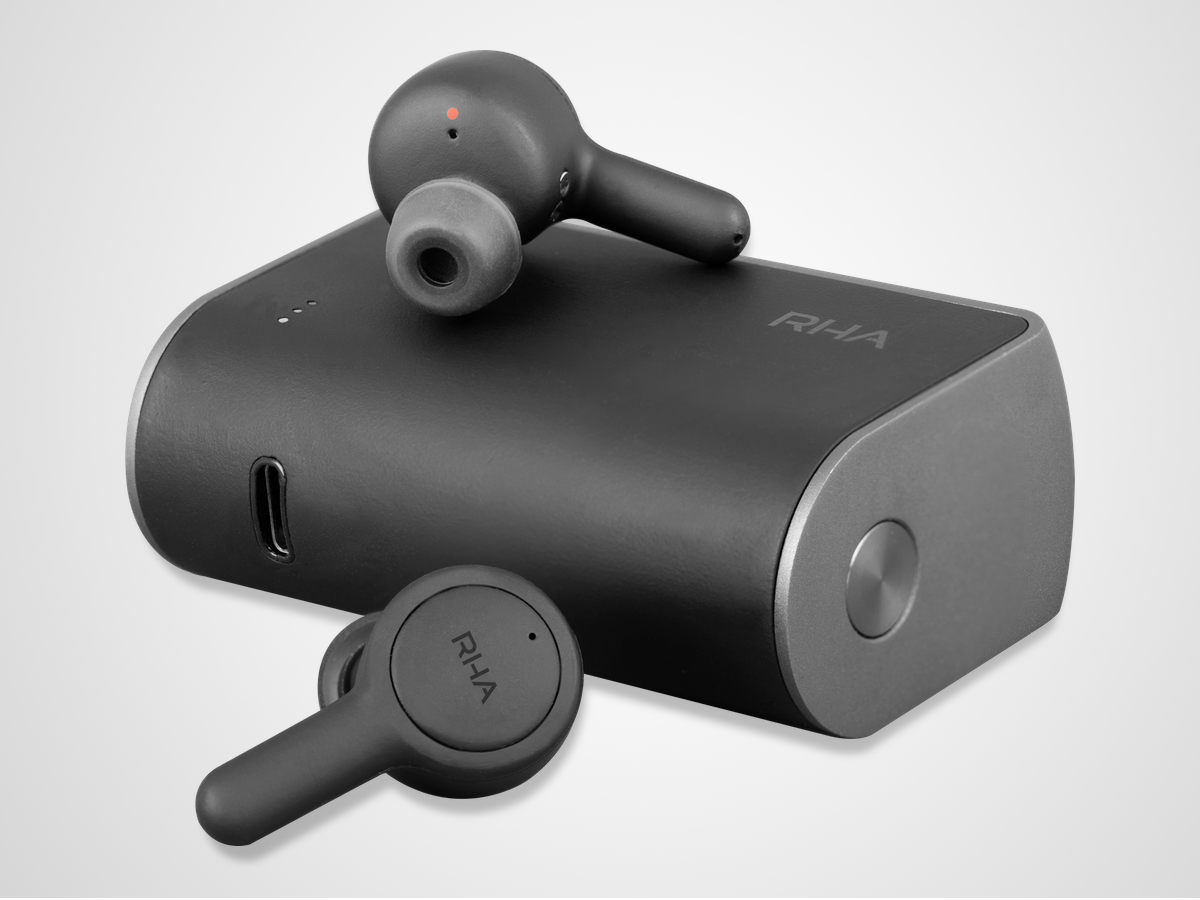 Those big lights might inspire you, but sirens all around are enough to spoil your entire state of mind. Need beats to make you feel brand new? These wireless AirPod alternatives aren't noise-cancelling, but an array of tips means each 7g 'bud can block out most background sounds with a fit that dreams are made of.
Want to talk as you walk? Those stems harbour microphones and act like little Bluetooth aerials for a better connection, while a five-hour battery life (boosted for another 20 by the charging case) and weather-resistant shell should give you no reason to grumble in the concrete jungle.
Pocketalk (£259)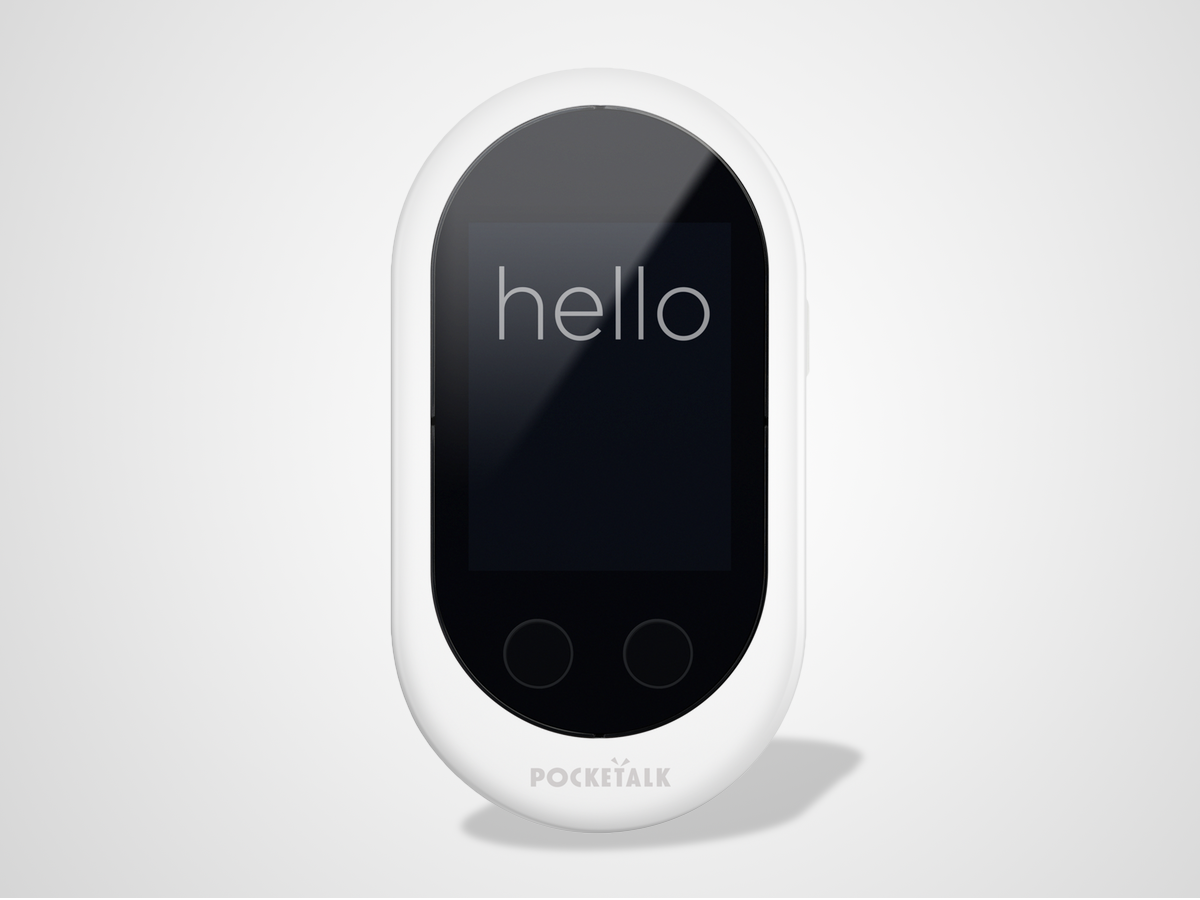 Pens in hand, smiles in the boardroom: sign on the line and your sustainable crayfish will soon be in every Swedish supermarket. "Slutspurt", says Lars. "Deal's off," say you.
If only you'd deployed Pocketalk's pair of noise-cancelling microphones, two years of free global data and cloud-powered translation skills (with support for 74 languages), you'd have known Lars was talking about the final sprint. Still, at least you can use the seven-hour battery life to rehearse the Swedish for "take me back".
Buy the Pocketalk here from Amazon
Now download this: Drops
Hand signals might suffice when you're ordering a Frankfurter in Frankfurt, but they won't cut the mustard when you want your Schupfnudel with extra Sauerkraut.
Put down the dictionary and upgrade your continental conversation the easy way with Drops, a language app that delivers daily learning doses as stimulating games and puzzles. Like school, only without the textbooks, revision or angry Fräulein at the front of the class.
DJI Osmo Pocket (£329)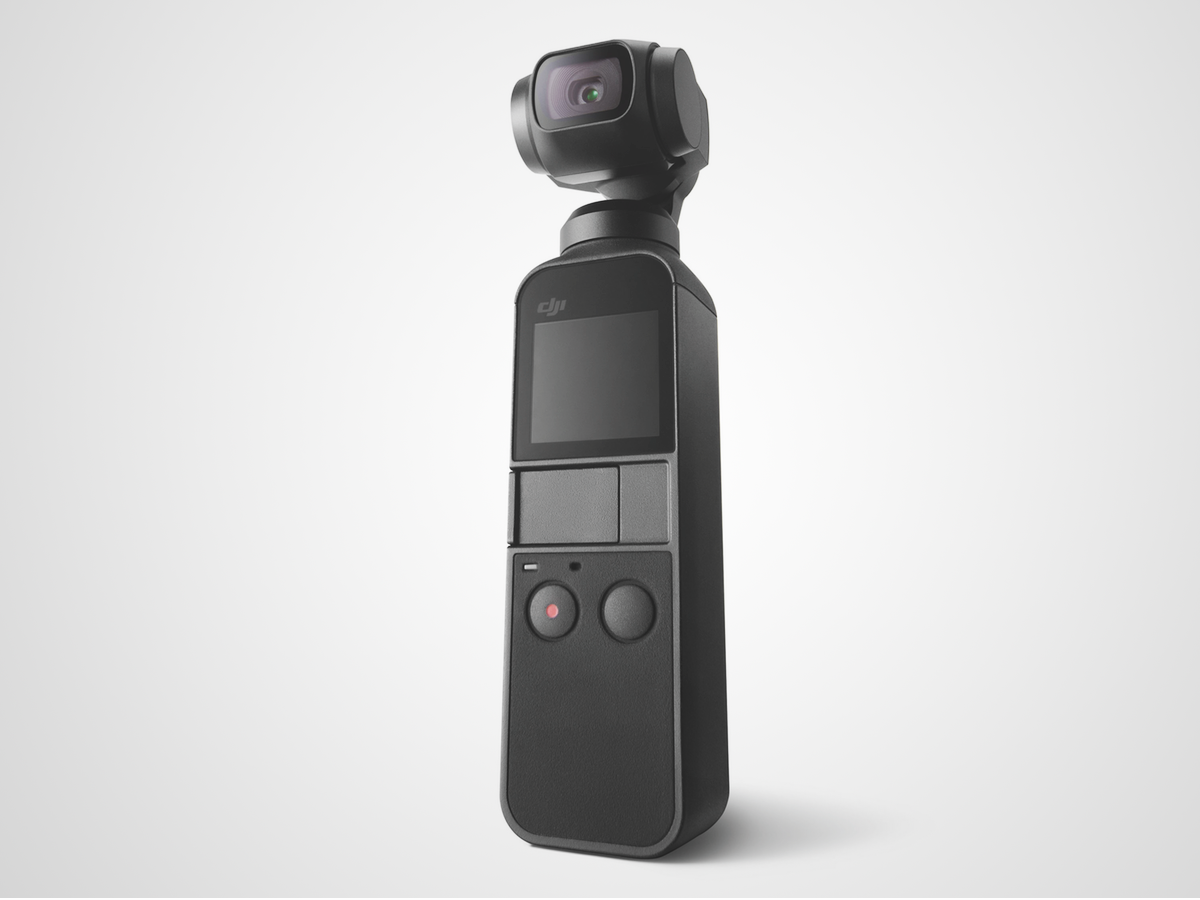 Instagram influencers might paint travel as sharp-suited and exclusive, but you don't need 10,000 followers to get a gorgeous getaway video: film your city break with this palm-friendly cam from drone-makers DJI and you'll have slick 4K 60fps footage to sling at your Story.
A three-axis mechanical gimbal reacts to movements in real time for rock-steady recording as you stroll, while several smart modes – including automatic subject tracking – make blockbuster shots a cinch. And with a cell good for 140 minutes, you'll probably need to recharge your batteries before it does.
This Is Ground Mod Open (from $250)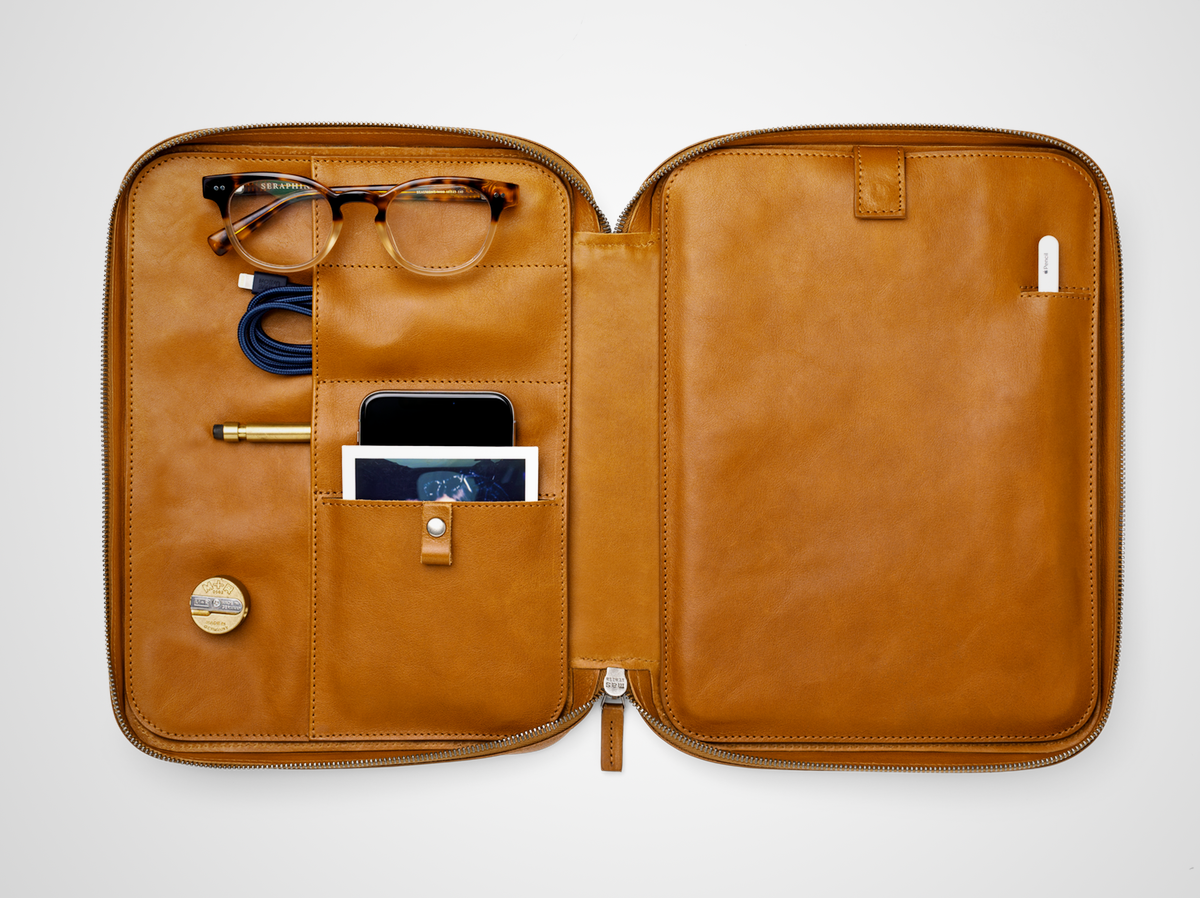 Those cork slip-ons might scream hipster on holiday, but there's nothing edgy about tipping the contents of your satchel on the Amsterdam cobbles in search of the keys for your fixie.
Bring order to your urban haul with this properly modular organiser: magnets inside mean a raft of swappable inserts can stack and attach, catering for your clutter in all its forms – from specs to tech to stationery.
Hostel short on storage space? Simply stick a panel on the fridge. #modgoals
Samsonite Zigo Upright (£279)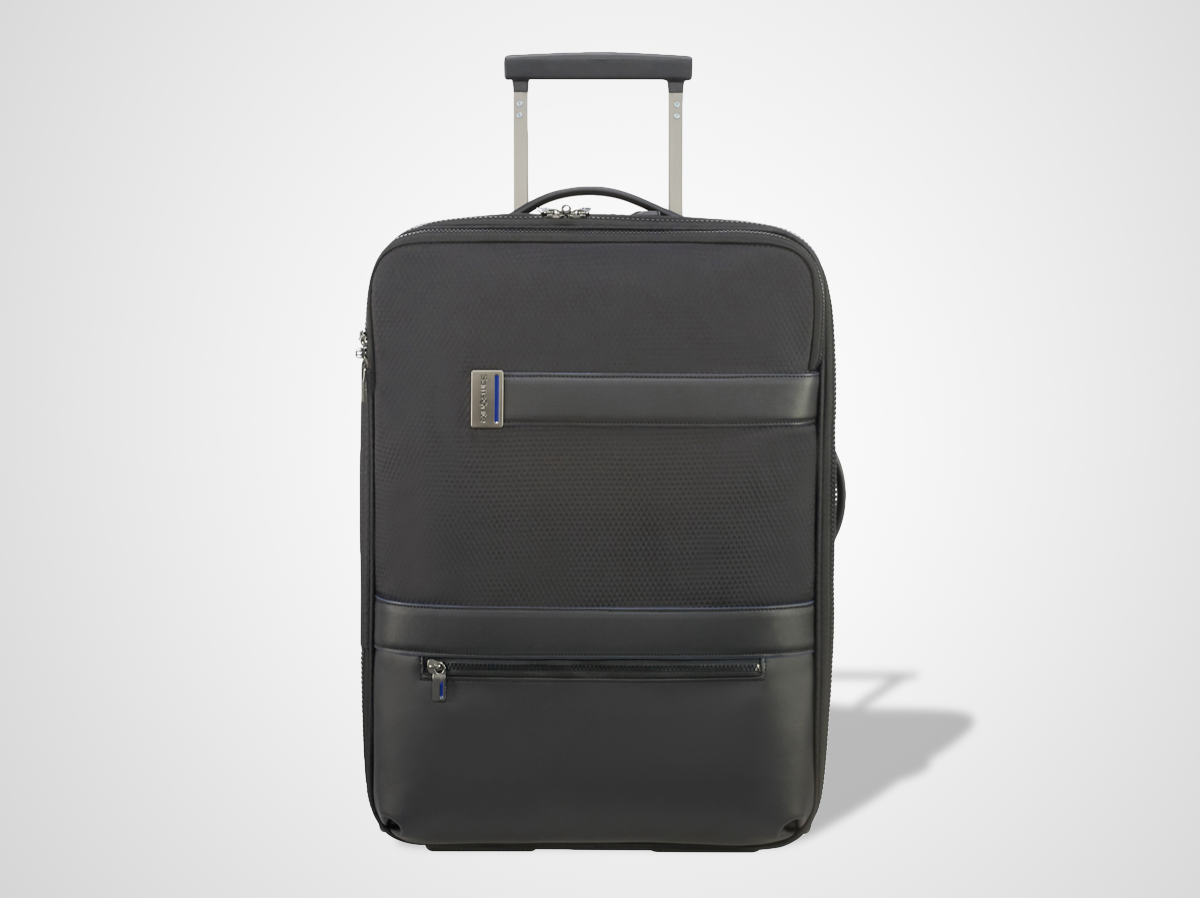 It's about the journey, they say, not the destination. Dragging your duffle around downtown with a dead phone and no sign of home? Probably not what they had in mind.
Switch to this spacious smart suitcase for exploration without the desperation: besides a 38-litre main compartment and big wheels that roll easy, a USB port on top and removable powerbank inside mean you'll rarely be down and out of juice in Paris, London or wherever you've wandered off to.
There's an integrated Tile Mate tracker, too, should you fancy a game of holdall hide-and-seek.
Buy the Zigo Upright here from Samsonite
Now download this: Maps.me
Google Maps might be fine for proven routes and popular spots, but it can fare less well when you're off the beaten track. If you're hitting a city less visited, try this alternative plotting option for iOS and Android.
Besides bookmarks, suggestions and turn-by-turn navigation, the real boon is OSM map data, which is often more detailed in rarer areas. You can save maps offline, too, in case signal's an issue.
Denon AH-GC30 (£299)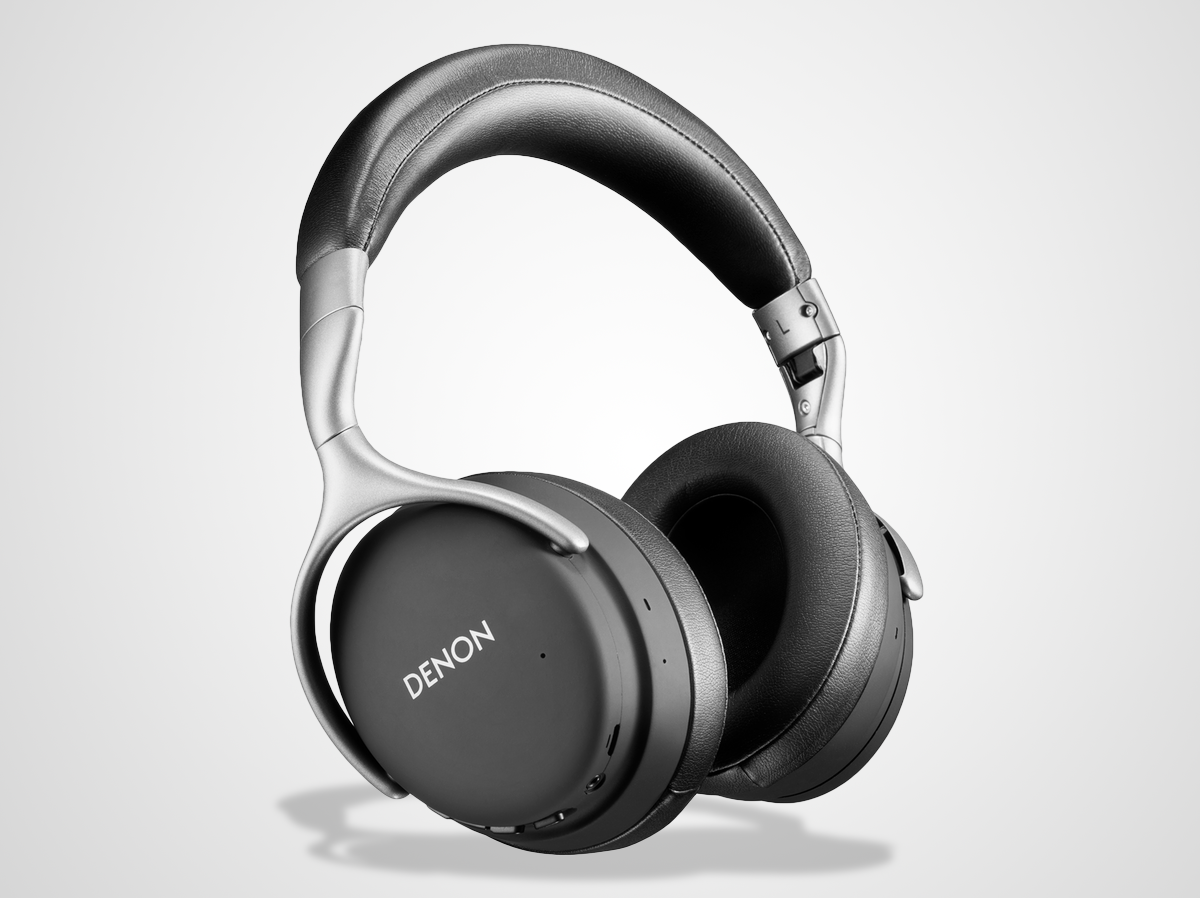 From aeroplane engines to boardroom suits, distracting drones abound on business trips. Cut through the hum with these lightweight wireless cans: each memory-foam cup packs a pair of noise-cancelling mics, while flying, commuting and office modes ensure deft hush from desk to departures.
Fuming at your boss for flying in first? Fire a mile-high meditation playlist through the 40mm FreeEdge drivers and, by the time the 20-hour battery runs out, you'll be a picture of in-flight calm.
Panasonic Lumix TZ95 (£400)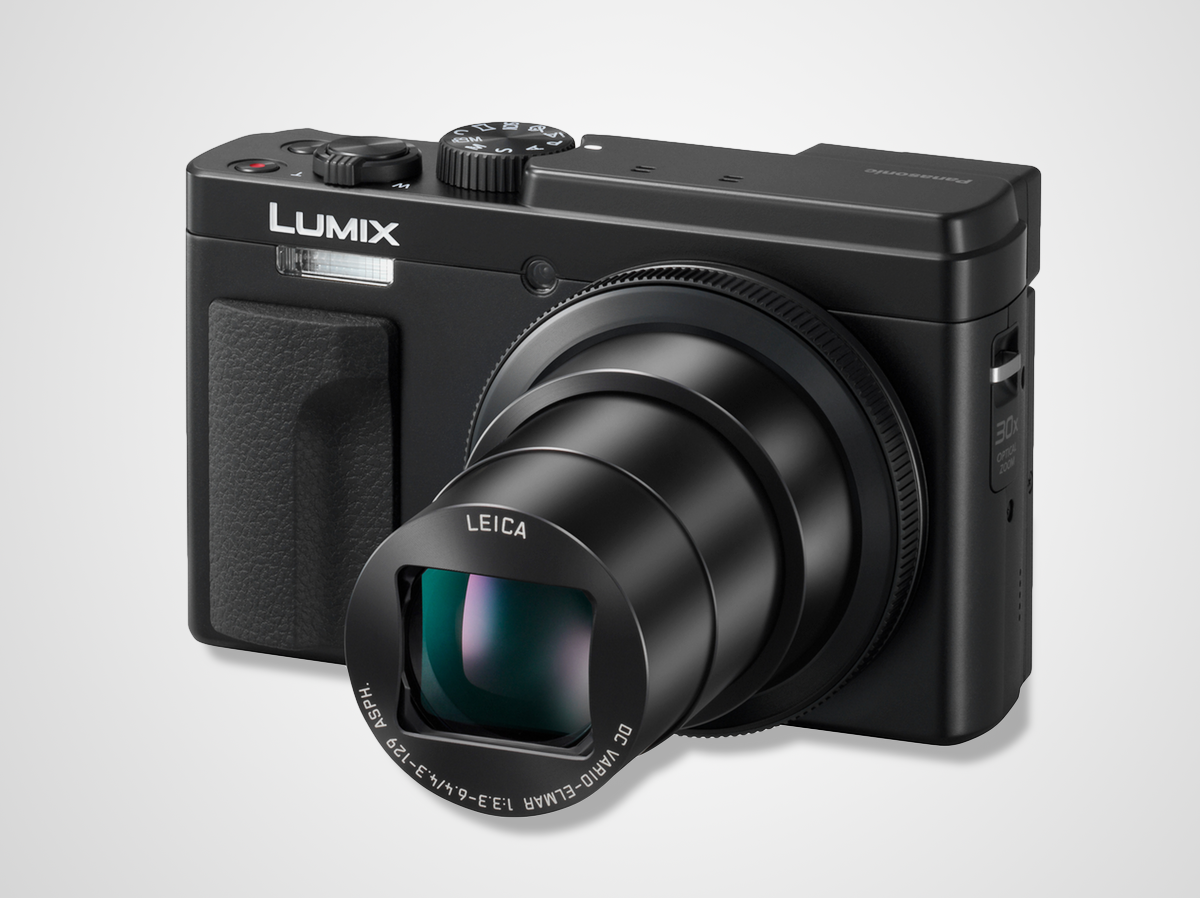 From skyscrapers to street portraits, the city is a playground for keen-eyed snappers. Pack a lens for every situation, though, and the only thing snapping will be your credit card under the weight of excess baggage fees.
Cut the burden but keep the versatility with Panasonic's latest compact: a 20.3MP MOS sensor means you'll never be down on detail, while a stonking 24-720mm superzoom range will set you up for cityscapes and candids alike.
Fancy a rooftop self-shot? Flip up the screen for better framing.