Stuff Picks: Travel speakers
Stuff writers select the best Bluetooth blasters to soundtrack their summer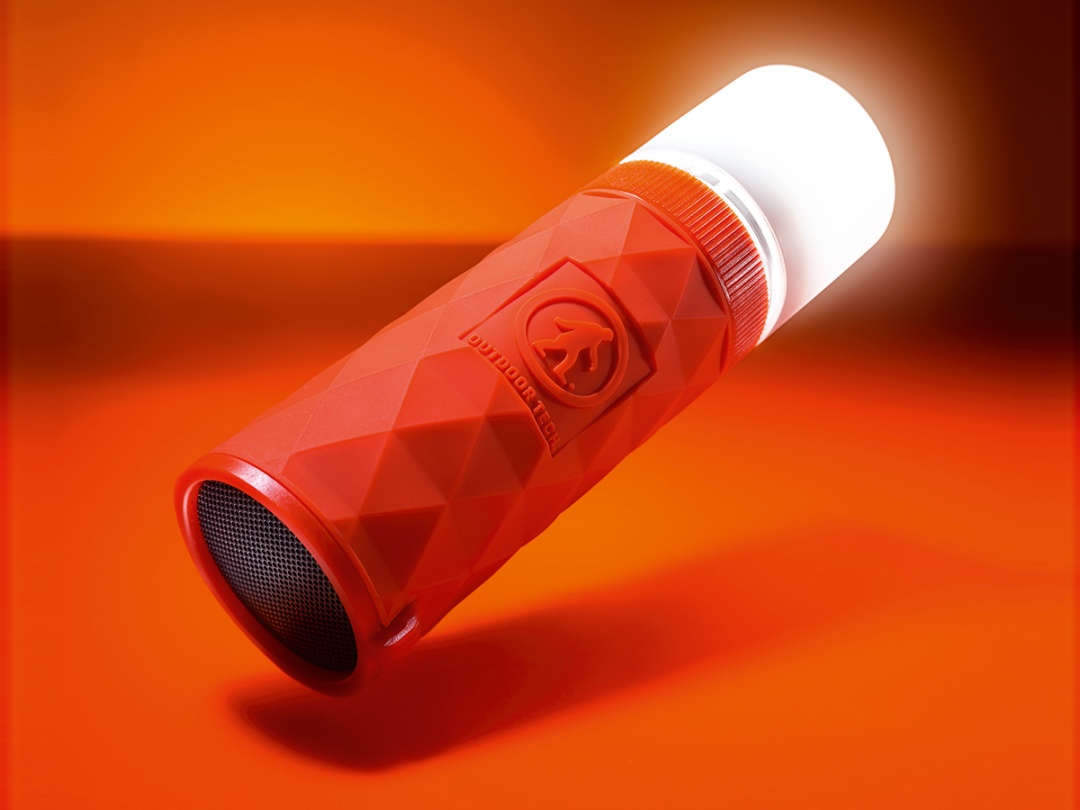 How did people manage in the days before Bluetooth speakers? Seriously – we lived through those times and we're frankly amazed that we survived. 
Portable CD players and cassette boomboxes always needed about a dozen of those massive batteries that cost like £8 each (£60 in today's money) and sounded either horribly tinny or off-puttingly bassy; record players were never exactly portable enough to take to the park for the day; and to the best of our knowledge, nobody ever made a wireless wax cylinder phonograph that could stream from Spotify and do so while underwater.
Take that, rubbish old days of yore!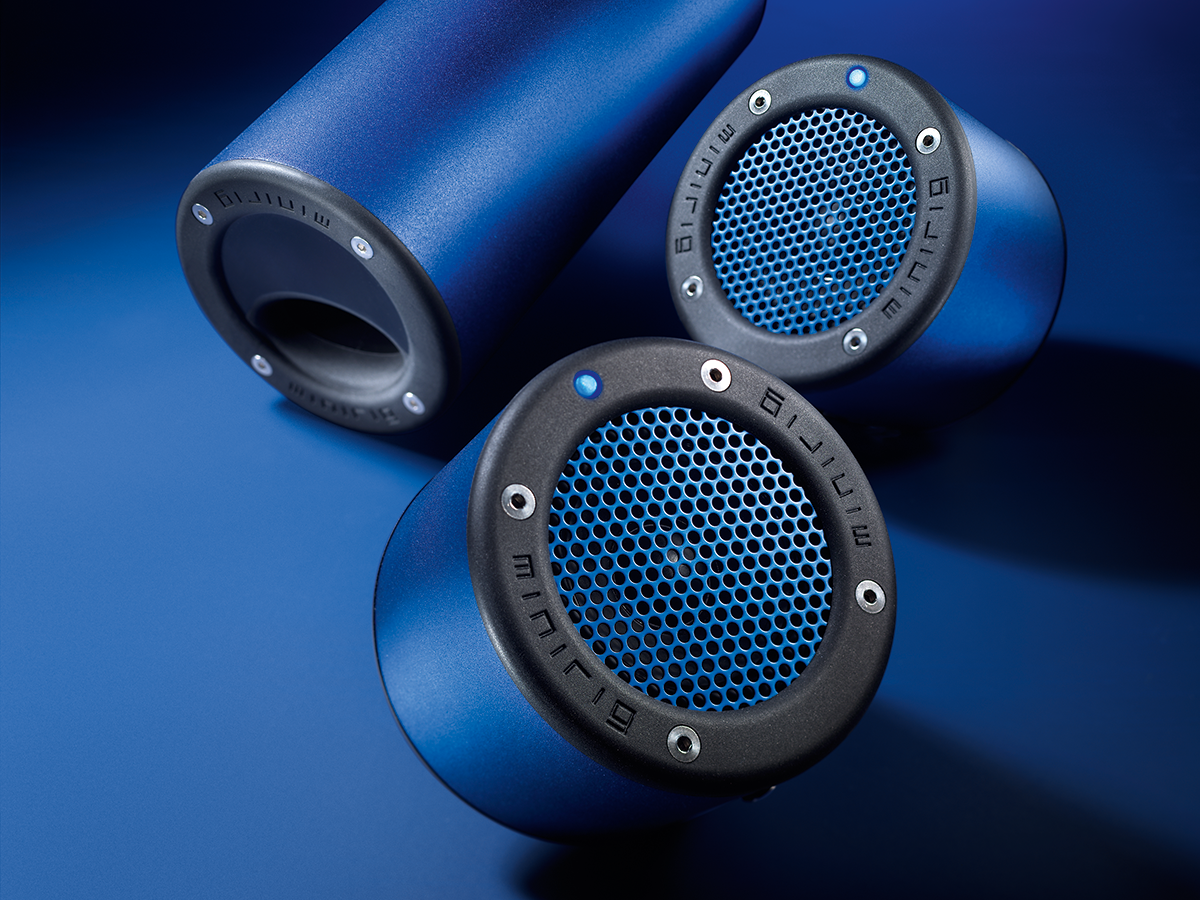 Minirigs 2.1 Blue
Music helps me concentrate in lonely press trip hotel rooms when my soul has been crushed by jet lag, and the Minirigs have served me better than any other speaker I've tried. The full 2.1 set will set you back £370 but they'll pump out up to 50 hours of sound (depending on volume), and the new improved sub offers proper lows for all those tasty bass drops.
They're water-resistant too, and you can use them to top up your phone battery in a jam. And if your phone is playing hide and seek in your rucksack, you can boost each speaker's volume by pressing the handy blue buttons on them.
Buy the Minirigs 2.1 Blue here (£370)
Use it with… The Minirig app
This wireless 2.1 setup can require various combinations of button presses and cables. The app helps speed things along, as well as offering extra settings and controls.
Download Minirig for iOS here (£free)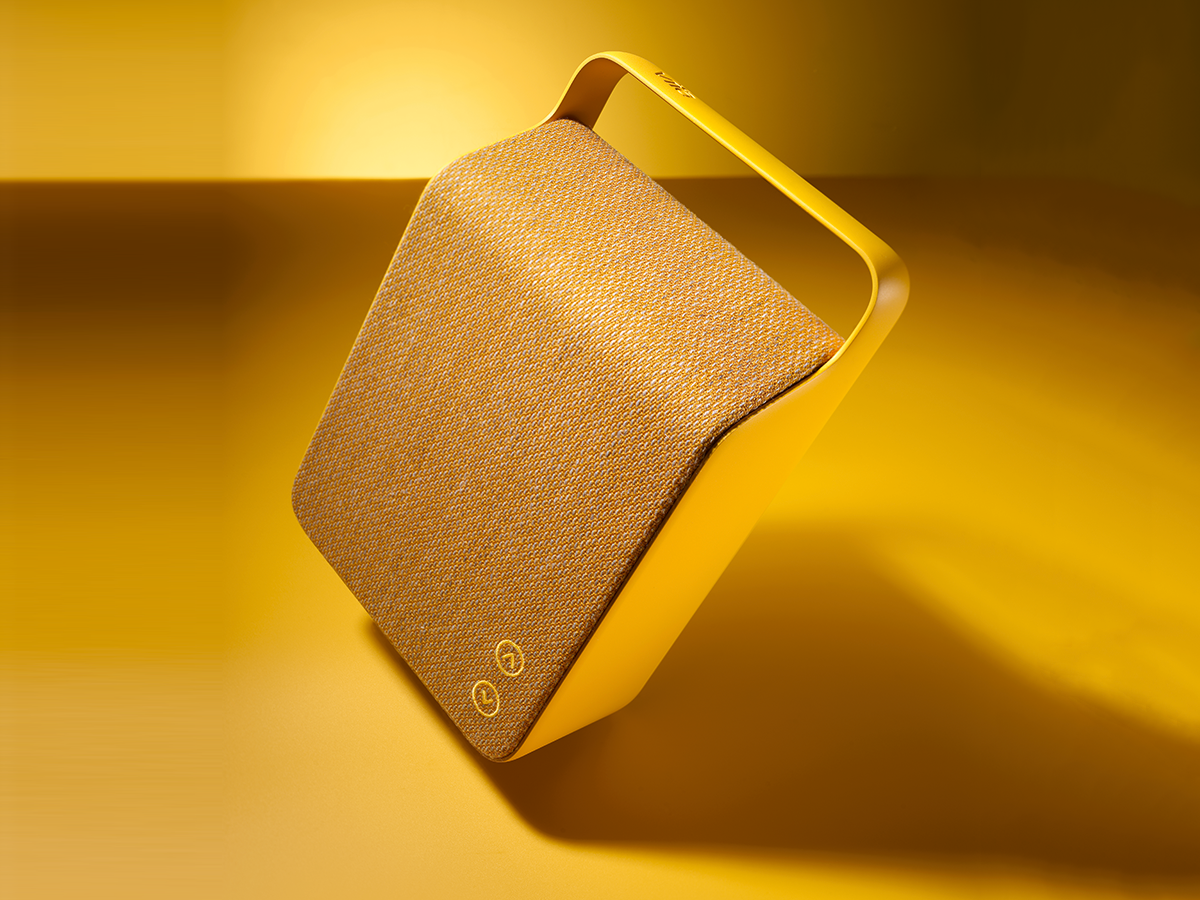 Vifa Oslo
My home is approximately 80% black plastic boxes. I play games on a black plastic box. I stream TV through one. I listen to music on one. I even change my heating via one. That's a lot of black plastic. The Vifa Oslo, thankfully, is yellow or red or blue wool, or a colour that looks suspiciously like black but is instead called Anthracite Grey.
With mains-only charging, it's definitely more at home in an AirBnb apartment than on a camping trip. But it can fill any home with music to an impressively loud volume and while it has basic physical volume buttons, its app's 'late night' mode is a neat optimiser for boosting sound at quieter, neighbour-friendly levels. Oh, and it goes nicely with my pink wool TV.
Use it with… Pyro
This app mixes together songs in your Spotify playlists based on BPMs, so you don't get any 'dead air' between tracks. It can also build playlists for you.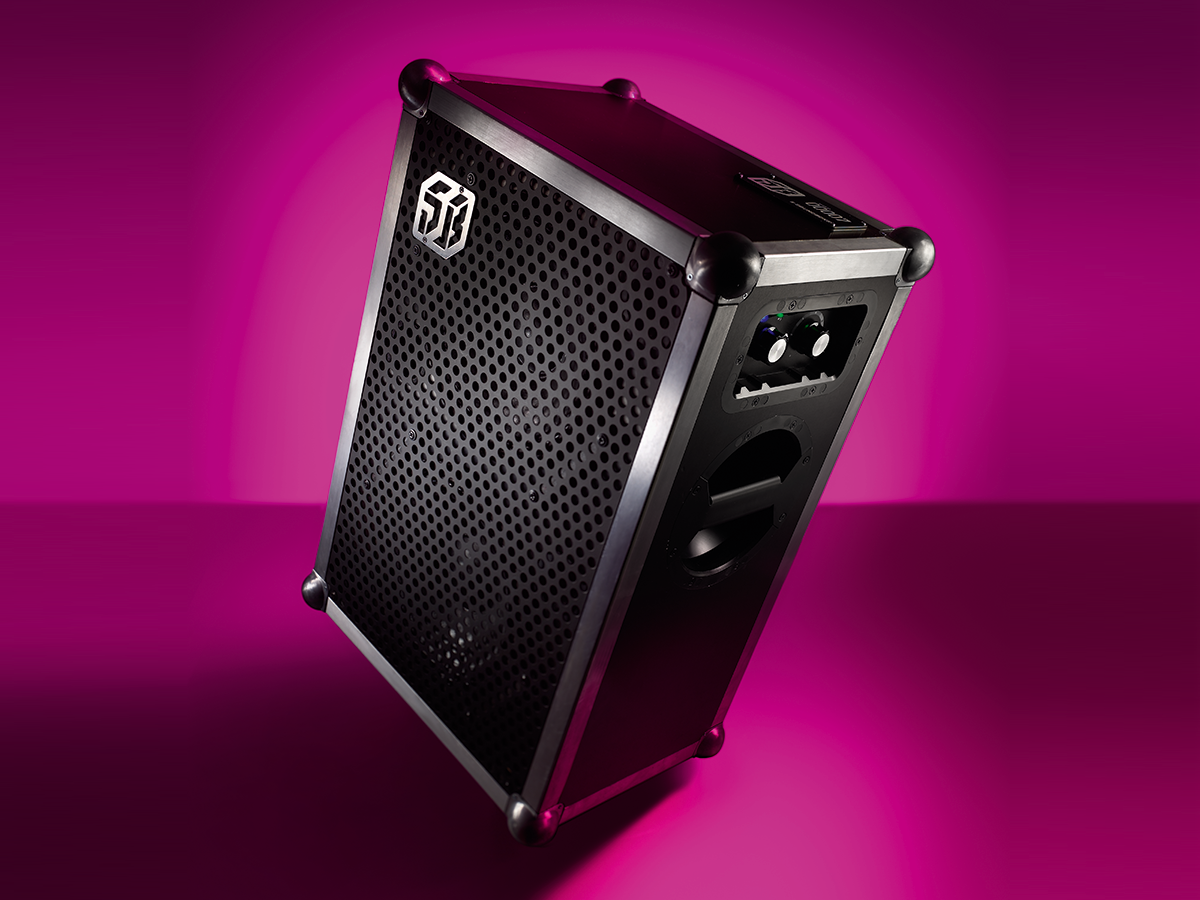 Soundboks
Marc can agonise about decor clashes all he likes because his tunes will be drowned out by my party speaker… 10 streets away. The Bluetooth or 3.5mm-jacked Soundboks has just shy of 120dB on tap, making it loud enough for a field, let alone a garden. Its huge, removable batteries last 60 hours at high volume, or 16 hours turned up to 11 (yes, that's on the volume knob.)
It won't survive a full dunking in the sea, but the Soundboks' aluminium case can handle being splashed and chucked about (if you can lift it). Down sides? It weighs over 14kg… and it's not the most dynamic listen. Best stick to the happy hardcore.
Use it with… Flo Music
Flo lets my trusted group of trendsters add music to the playlist on my Soundboks-connected phone. Or create a synced playlist on a group of phones, which is also fun.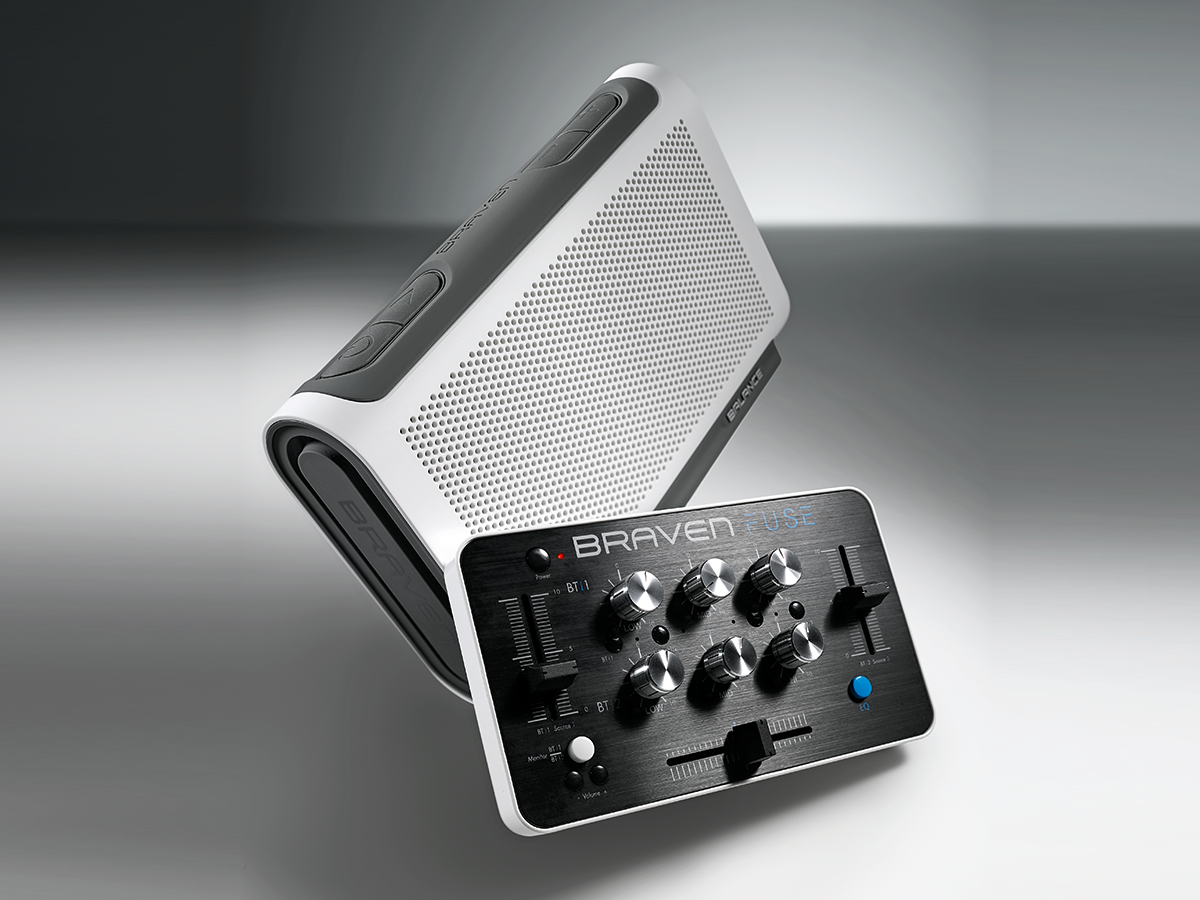 Braven Balance & Fuse
On its own, Braven's Balance would probably be more than adequate for soundtracking my famous South London pool parties: it's waterproof, and has a Boost mode and 18-hour battery life. But it comes into its own when paired with the Fuse, a miniature wireless mixer that allows you to treat two phones as individual turntables. The left and right sliders control the levels of each source, while the middle one allows you to crossfade between tracks like some kind of holiday Skrillex.
Just make sure you don't have one phone loaded with turbo-folk and the other with Christmas carols, or nobody will ever come to one of your parties again.
Buy the Braven Balance here (US$130)
Buy the Braven Fuse here (US$100)
Use it with… SoundCloud Go
SoundCloud's new subscriber option is ad-free. Like Spotify, eh? Well, does Spotify give you access to DJ Wiggo's Yuletide turbo-folk mixes? No, it does not.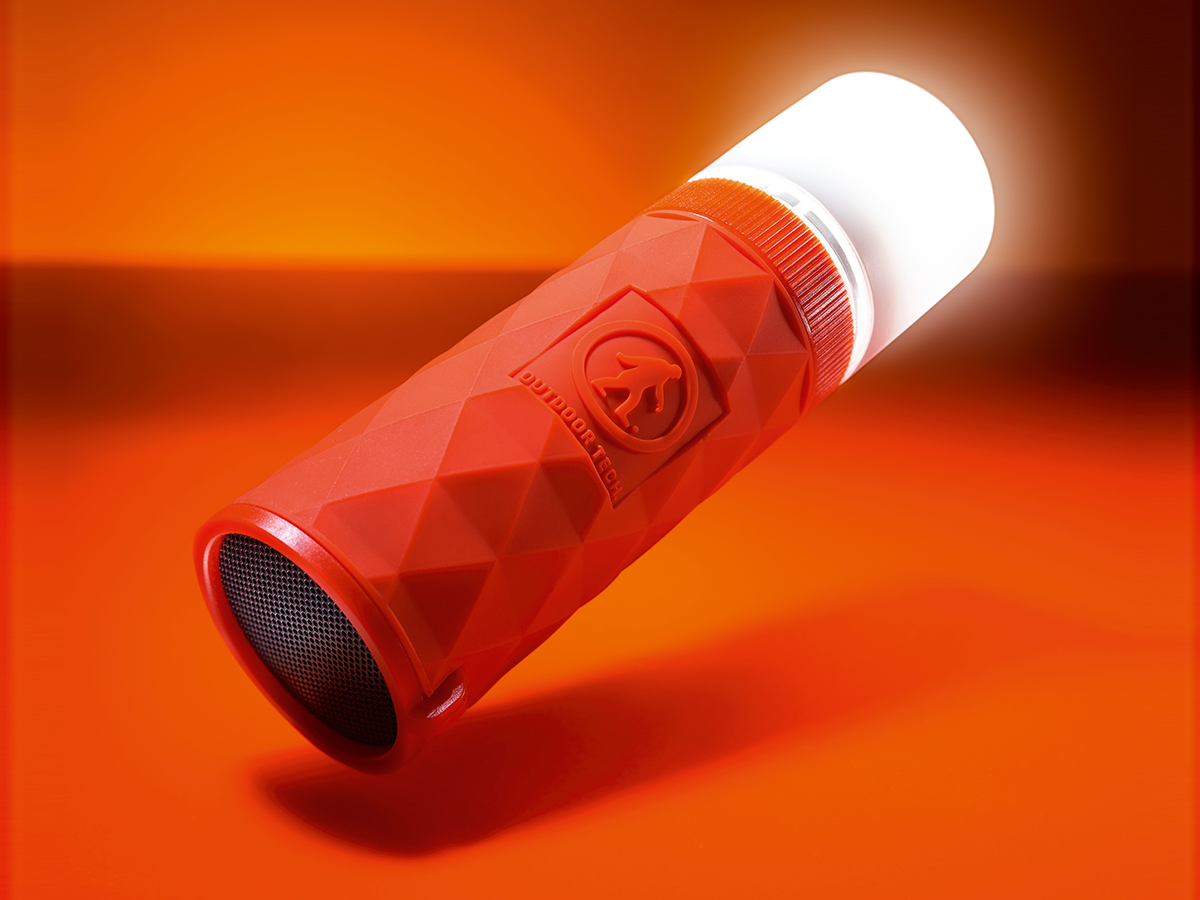 Outdoor Technology Buckshot Pro
Did I remember to bring the Bluetooth speaker, phone charger and torch? Sure did – this is all of them.
OK, the Buckshot Pro's sound is only really capable of filling a tent (your one, not the dance tent) and its 2600mAh battery will at best last a weekend's camping. But the rugged, splash-proof build and three handy torch settings (including a tent-illuminating 'lamp' mode) make it pretty much the best thing to take to a festival short of a stash of forged beer tokens.
Buy the Outdoor Technology Buckshot Pro here (£48)
Use it with… Pocket Casts
This speaker is ideal for the gentle pleasure of tent-based podcasts. Our favourite podcast app, Casts has a host of handy tricks including auto-skipping boring intros.
Download Pocket Casts for iOS (£2.49)