Stuff Innovators 2014: Design
These innovators are changing the face of technology with their designs for life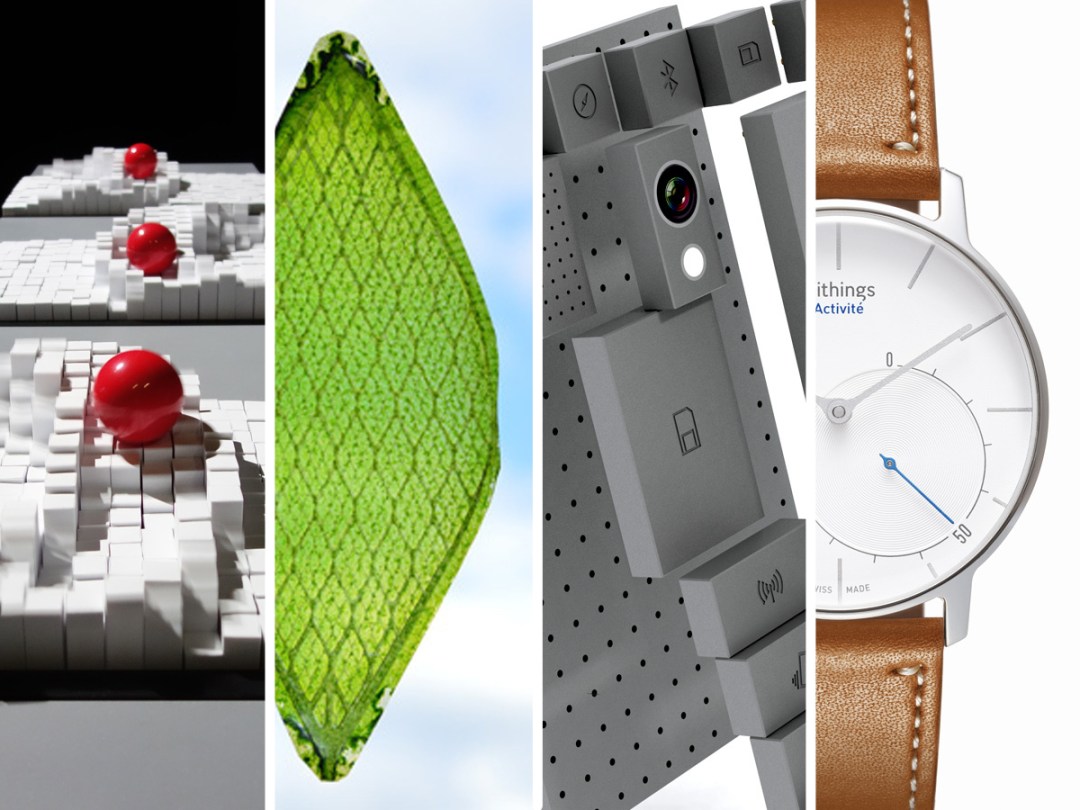 Technology lives or dies by its design.
We can waffle about specs until we're blue in the face, but the fact of the matter is, all the octa-core processors in the world won't make a difference if they're packaged inside something that looks like a dog's dinner.
Whether it's making our interactions with products more intuitive, decluttering our daily lives or simply making things that little bit more beautiful, we need good design in our lives.
We've picked out five design innovators whose work is set to change our lives; giving us new ways to interact with the technology that's becoming increasingly ubiquitous, and reshaping the world around us.
READ MORE: Stuff Innovators 2014 – Superheroes of Tech
Putting the luxury into life-tracking

Frédéric Lintz, Withings
Many people consider their watch to be an item of jewellery rather than an extension of their phone. With its elegantly minimal analogue face, Activité is the first truly beautiful smartwatch and proves that advanced tech and hand-tooled leather straps are not mutually exclusive.
The product was designed 
by Frédéric Lintz of French designers Eliumstudio 
for Withings, which makes a range of activity, sleep and health-monitoring products. Like other trackers, 
the watch measures steps, calories, distance and sleep patterns; but rather than the usual Star Trek aesthetic, the Swiss-made Activité features a classic stainless steel face with pared-down hands and hour markings. A second, smaller analogue dial discreetly displays progress towards your goal – pretty retro in comparison to gaudier animations.
Words: Marcus Fairs, Dezeen
Inventing the modular smartphone

Dave Hakkens, Phonebloks
Dave Hakkens has shown how a good idea combined with strong networking skills can make big waves without any investment.
He created 
his concept for a modular mobile phone in 2013. Before he'd even graduated, it had 16 million views on YouTube and led to collaboration 
with Motorola's Project Ara, which aims to develop an open-source hardware platform for smartphones.

Words: Marcus Fairs, Dezeen
About Dezeen
Dezeen is one of the world's most popular and influential online architecture and design magazines, reporting daily on cutting edge projects from around the world.
Driving our road networks into 
the future

Daan Roosegaarde, Smart Highway
While Marty McFly's future didn't require roads, ours 
will – but they won't look like the potholed spine-rattlers you're used to driving down.
Daan Roosegaarde has designed a new road network with glowing markings, lanes designated for electric cars, and paint that responds to the weather conditions to warn drivers if it's likely to be icy. With roads like that, Marty might just change his mind.
READ MORE: Stuff Innovators 2014 – Life
A new 
way to interact with technology
Hiroshi Ishii, Transform
Massachusetts Institute 
of Technology professor Hiroshi Ishii is responsible for Transform – a 21st-century version of one of those 
Pin Art toys you saw 
in The Gadget Shop in the '90s.
The difference is this one can render the physical form of something digital, 
or recreate the shape of 
an item scanned with a Kinect sensor, so you can effectively send physical objects over the internet.
A leaf that could take us to Mars
Julian Melchiorri, The Silk Leaf
Now we're not saying astronauts will ride the 
Silk Leaf into outer space, 
but it could hold the key to long-distance space travel.
Melchiorri has managed to suspend chloroplasts (the bits of a leaf that turn the sun's energy into oxygen) 
in hardy synthetic foliage that could survive space 
and theoretically provide breathable air above the range of standard storage tanks. To infinity…
READ MORE: Stuff Innovators 2014 – Superheroes of Tech
Words: Will Dunn & Tom Wiggins