Stuff Gadget Awards 2013: the Nokia Lumia 1020 is Readers' Gadget of the Year
The people have spoken: Nokia's 41MP wonder phone has snapped up a coveted Stuff Gadget Award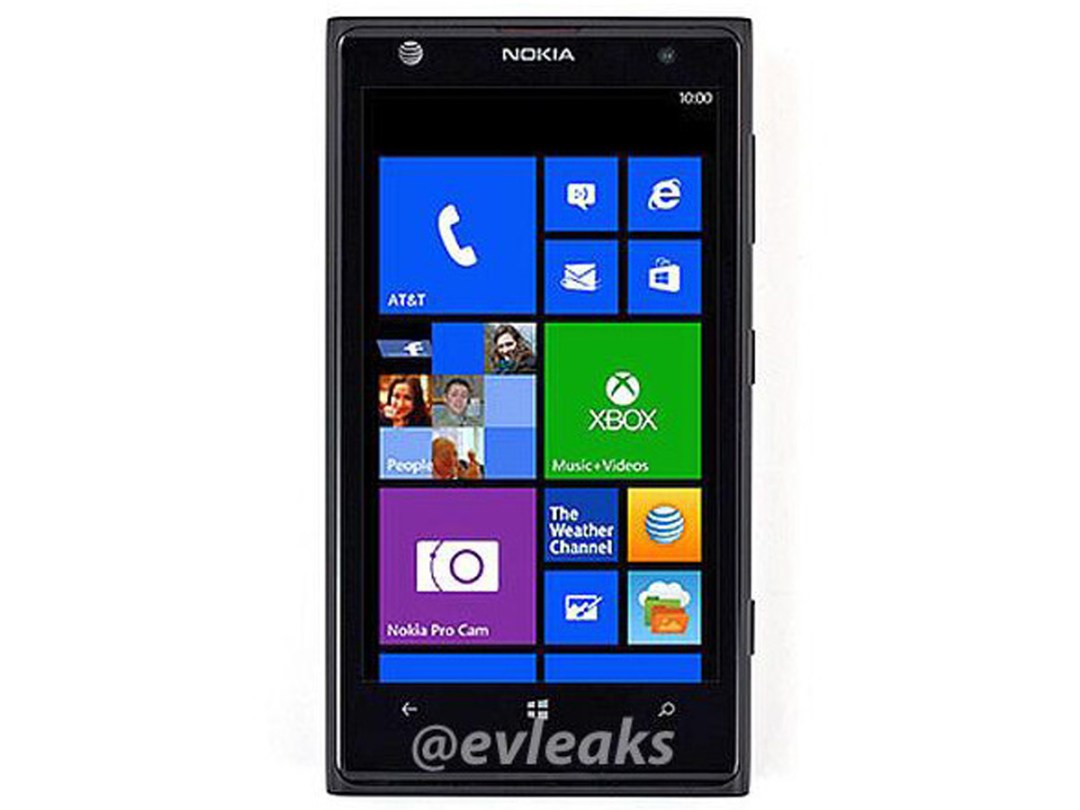 2013's almost gone, but it won't be forgotten. This has been a year packed with tech that promises to go down in history as a turning point in consumer gadgetry.
To celebrate a year packed with the very best gadgets ever made, we asked you – yes, you, beautiful readers – to pick your favourite from the shortlist.
Only one gadget could bag a coveted Stuff Awards 2013 crown, and the people have spoken. Read on…
Winner: Nokia Lumia 1020
Despite the competition upping the camera stakes, the Lumia 1020 is still the best cameraphone ever made thanks to its incredible 41MP camera and clever superpixel tech which combines info from multiple pixels to reduce noise and improve low-light shots. Combined with a zoom that won't make your photos look like they were taken with a potato, you can finally ditch your compact for good.
Runner-up: HTC One
If we slapped an Apple logo on the back of the One and flashed an iOS 7 screenshot on its display, we reckon we could fool a lot of people into thinking it was a new iPhone, such is the quality of its aluminium build. The best-looking Android phone in history with a screen and performance to match.
Runner-up: LG G2
The G2 crams in an almost edge-to-edge 5.2in full HD display, a brilliant 13MP camera and a blazing-fast processor into a unique chassis which shifts the volume and power buttons around to its rear. All that, plus it packs a battery that'll keep on going long after you've fallen asleep on the couch.
Runner-up: Google Nexus 7 (2013) by Asus
The Nexus 7 offers Android fans a truly beautiful, ultra-crisp screen and slick quad-core performance. Combined with its 11-hour battery life and speedy stock Android Jelly Bean experience, you'd be a stronger gadgeteer than us if you weren't tempted by its jaw-dropping £200 price tag.
Runner-up: Google Glass
As it edges closer to consumer reality, Google Glass gets ever more intriguing. With its head-up display filling your eye with information from web searches, apps, navigation and more, its voice command capability and its controversial built-in point of view camera, it's ushering in a new age of powerful wearable technology. The possibilities are endless.
Runner-up: Pebble Smartwatch
The first modern smartwatch remains the best, thanks to its thoughtful design, low-power display that's readable in sunlight, growing number of apps and capabilities and its ability to work with both iOS and Android devices. Chuck in a waterproof build and a battery that doesn't need topping up every day, and the Pebble is a formidable wrist-hugger – and a sign of things to come.
Runner-up: Apple iPhone 5s
The world's first 64-bit smartphone showcases Apple's unrivalled attention to detail and ability to innovate in meaningful ways. Apart from a new gold colour scheme, it's rocking the much-improved iOS 7, future-proof internals and the truly useful Touch ID fingerprint sensor.
Runner-up: Samsung Galaxy Note 3
The phablet came of age in 2013. Its pioneer, the Note, reached its third iteration, and what a device it is. It's blazing fast thanks to a new quad-core processor and 3GB of RAM. Its 5.7in 1080p screen is bright and punchy and its camera is up there with the best. Plus, of course, its stylus is unrivalled in the smartphone world, offering accurate handwriting recognition, unique interface tweaks and drawing options for artists on the go.
Runner-up: Apple iPad Air
Apple reduced the bezels, cut the weight and shaved off every millimetre off the iPad it possibly could, and the ends result is more portable and, therefore, more useful than ever. The 64-bit A7 processor it shares with the iPhone 5s is ready for the future of apps, and its battery life is still a wonder of the world.
Runner-up: Sony PS4
The fourth generation of the PS4 launched with stealth fighter-like angular edges, beastly power and a much-improved controller, all wrapped up in a £350 price tag. Not bad for a package that'll have gamers drooling of visually stunning exclusives like Drive Club and Killzone: Shadowfall
Runner-up: Xbox One
Microsoft's 'does everything box' is more than just a console, though exclusives like Titanfall, Halo, Quantum Break, Ryse and froze 5 should have gamers salivating at the thought of diving in. Bundled with Kinect for voice and motion control smarts, it'll let you watch live TV via a connected set top box and run apps like Skype and Internet Explorer simultaneously.