Six reasons why Windows 10 S will succeed where Windows RT failed
Microsoft's new operating system looks like the Chrome rival we've been waiting for
Once upon a time, Microsoft did a bad thing and its name was Windows RT.
Why was it so terrible? For many, many reasons but mainly because it only ran apps from the Windows Store. So guess what Microsoft has announced today? Windows 10 S, a new operating system that only runs apps from the Windows Store.
Now you're probably thinking that those two things sound an awful lot alike, but you'd be wrong – they're actually quite different, for various reasons which we shall now outline for you below…
1) Windows 10 is good, Windows 8 was not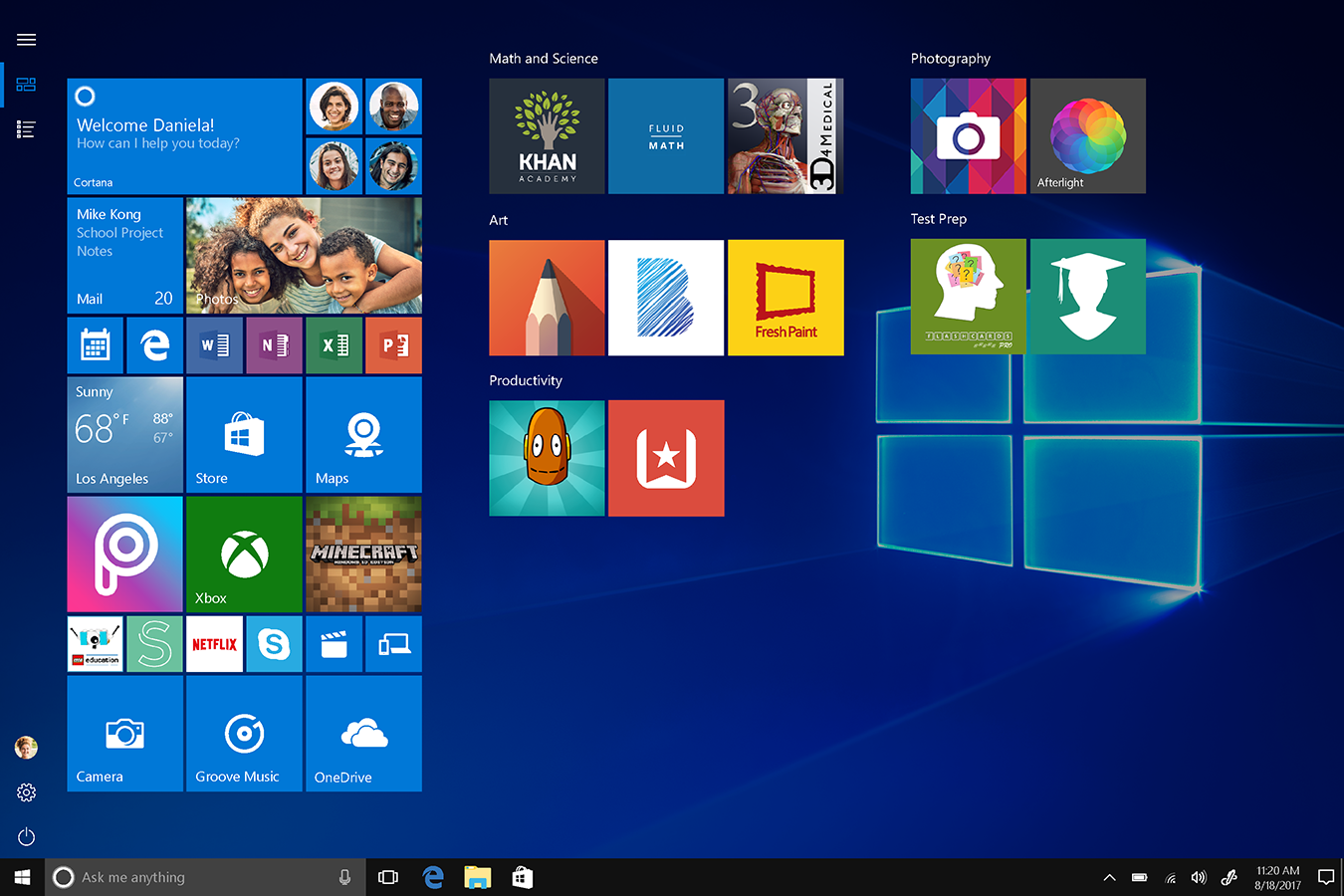 Slagging off Windows 8 is a bit like laughing at the current state of Arsenal; it's too easy. Fun, but too easy.
While that operating system tried to straddle the great tablet-laptop divide and gave itself a hernia in the process, Windows 10 does the same thing with aplomb. It's fast, easy to use and has a load of neat tricks like touch and 3D built into it. Windows RT was a horror show because Windows 8 was a horror show. Windows 10 is good, so Windows 10 S should also be good. It really is that simple.
2) The Microsoft Store has apps now
Imagine creating an operating system that only worked a sparsely-populated app store. Well, Microsoft isn't about to do the same thing again with Windows 10 S.
That's partly because the Windows Store now has a decent-ish selection of regularly updated apps including Instagram, Netflix and Photoshop Express. Yes, there are still fair few missing downloads, among them Amazon Prime Video, Reddit and BBC iPlayer. But on the other hand it's easy enough for developers to bring new apps to the store if the demand is there, which is why Spotify will be arriving this summer.
3) Microsoft's Edge browser is better than Internet Explorer
So Spotify's on the way to the Windows Store but isn't there yet. What do you do in the interim? Well, on Windows 10 S you simply open up Microsoft's Edge browser and head over to Spotify's web app. These things weren't common in 2012 when Windows RT first launched, but now several major apps that aren't in the Windows Store are supported in this vein.
Better still, Microsoft's Edge browser is a faster, more versatile upgrade over Internet Explorer, which it replaced. While not quite the equal of Google's Chrome it certainly stands up to Apple's Safari, which is a real boon when you're perusing the internet's many wonders.
4) Word, Excel and Powerpoint are available in full
Cod and chips. Serena and Venus. Office and Windows. They're all wedded together from here until eternity. While Microsoft's OS and productivity software may be by far the least glamorous of those pairings, you wouldn't want a new Windows laptop without either of them. Especially since Google Drive doesn't have its own Windows 10 app.
Until now, you could only download mobile versions of Word, Excel, Powerpoint and the rest of the Office 365 gang from the Windows Store; to get the full versions you had to buy them on disk or install them as an .exe file. Which, of course, wasn't allowed on Windows RT.
That's all set to change with Windows 10 S' launch, with full incarnations of each app being made available through the Windows Store. The catch? You'll need an Office 365 subscription to use them. Given that'll likely be bundled in with a fair few Windows 10 S devices, though, we don't see it being a big issue.
5) You can upgrade it to proper Windows 10
We all make mistakes. Whether it's Arsene Wenger's continued use of Gabriel Paulista in central defence or most of Windows 8, the important thing is that you have a back-up plan. That's why anyone who's really struggling with Windows 10 S' limitations can upgrade it to Windows 10 Pro for a one-time fee of US$49, something you couldn't do with Windows RT.
So whether you feel an overwhelming urge to run Steam off your new laptop or watch a whole load of dubiously-sourced Game of Thrones episodes, then your compulsion is catered for. Don't worry, we won't tell anyone.
6) You get all of Window 10's best features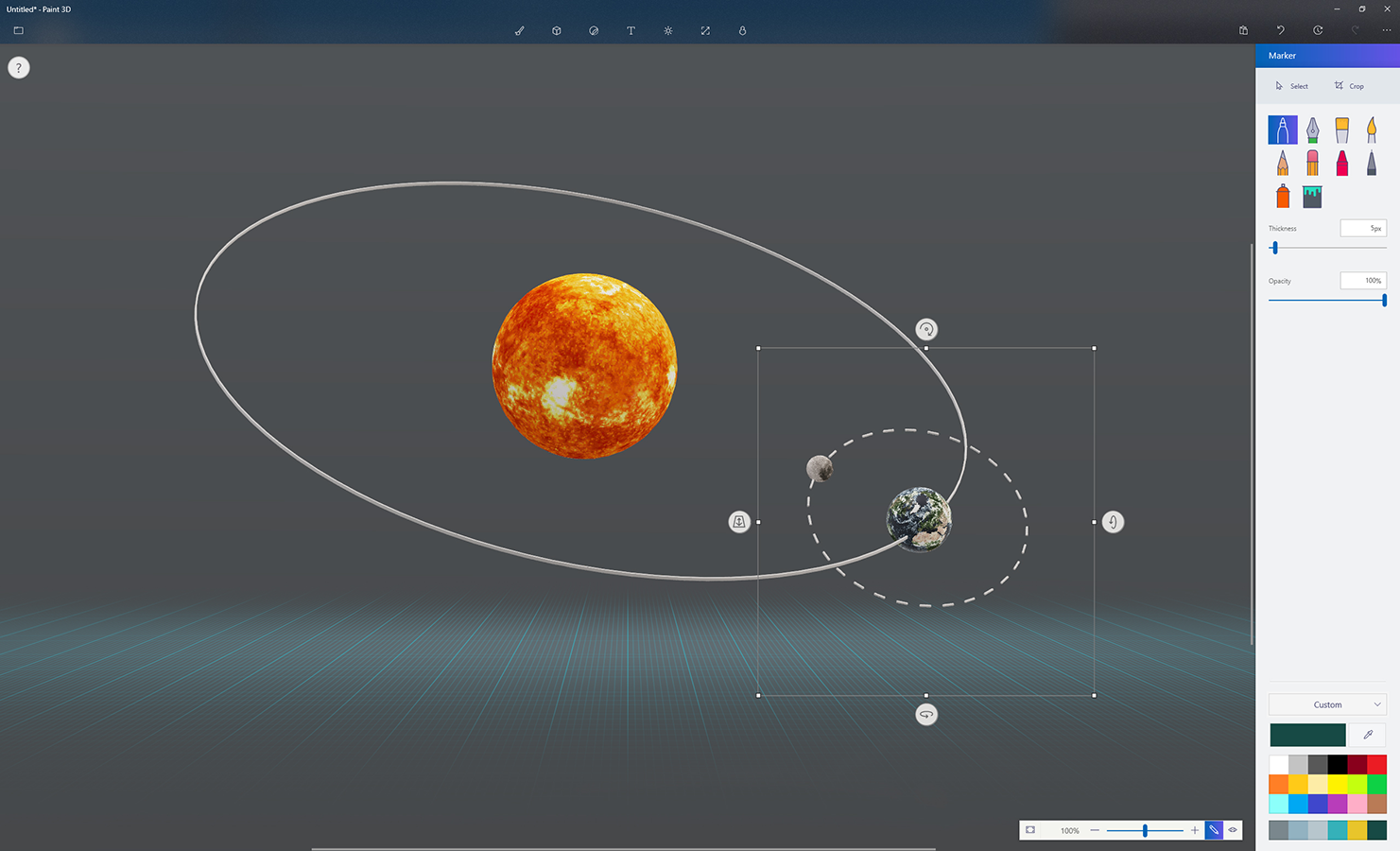 As well Windows 10 S fixing almost all of the problems that made Windows RT a nightmare in the first place, it also packs in everything we love about Windows 10. That means you can you enjoy Paint 3D wizardry, stylus-enabling doodling and even a spot of Forza Horizon 3 via the Xbox Play Anywhere scheme. So long as your laptop is appropriately specced, of course.
Oh, and because you'll only be using apps that have been vetted and approved by Microsoft, that should result in longer battery life and a speedier performance from your laptop. You know, the kind of stuff that you'd expect from a Chromebook.
We'll find out whether this stacks up when we get our hands on the new Microsoft Surface Laptop later this summer.