Samsung Galaxy S4 vs Samsung Galaxy S5
A detailed look at the differences between Samsung's new top smartphone and its predecessor
Is Samsung's new Galaxy S5 a worthy upgrade over its predecessor, the Galaxy S4? Join us as we put the two smartphones on the scales and see exactly how they differ.
READ MORE: Samsung Galaxy S5 preview
Design: Plastic fantastic?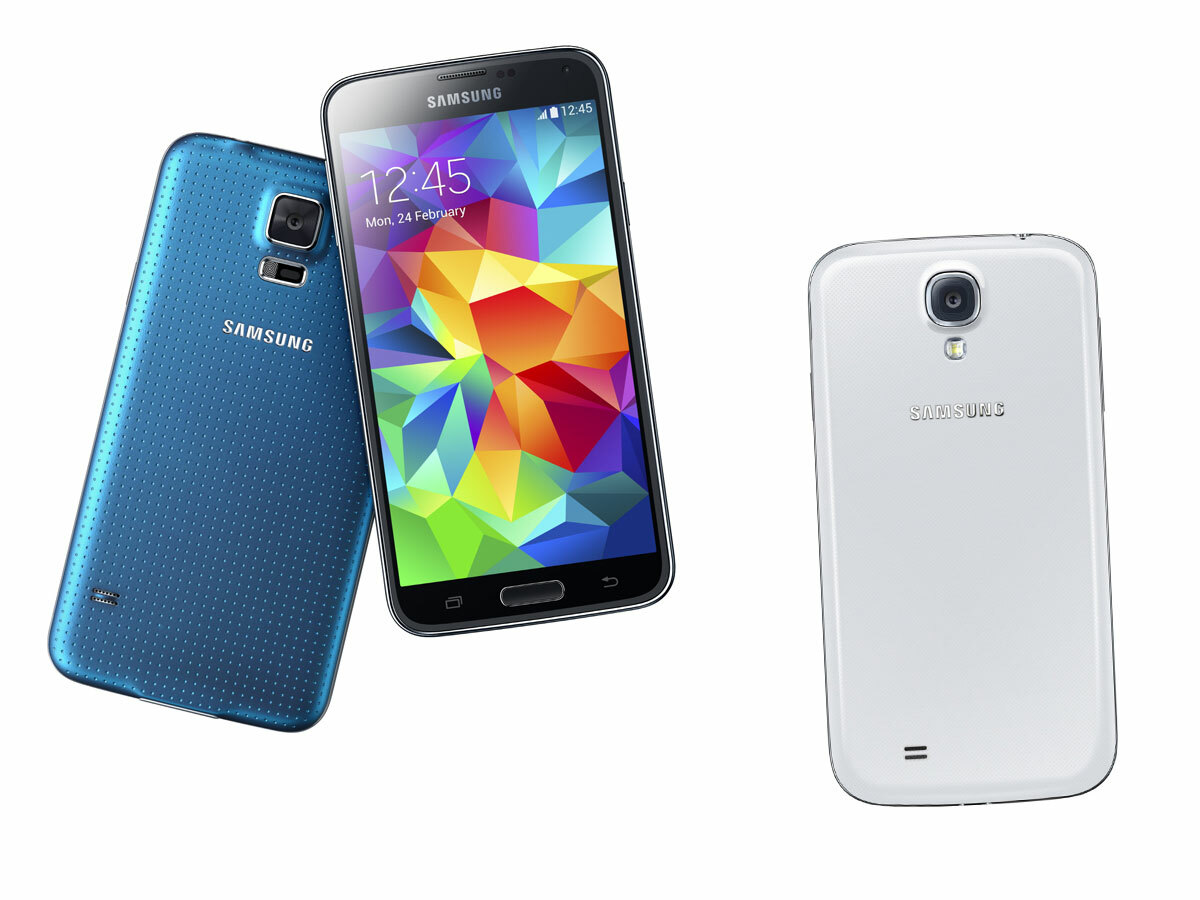 While most manufacturers have turned to metal as the primary material for their top of the range smartphones, Samsung has remained resolutely committed to plastic (or "polycarbonate" if you want to be all lah-di-dah about it). This was true of the Galaxy S4 and it's true of the Galaxy S5 – although the newer model represents a definite evolution in build quality and looks.
Yes, the S5 has a plastic body, but the matte, dimpled soft-touch feel is a level above the smooth, shiny S4's exterior. It's also a more solidly built phone overall, with less creaky flex in it and, more importantly, full protection against dust and water. So the verdict here is: yes, the S5 is still a plastic phone – but it's a better class of plastic phone.
Winner: Samsung Galaxy S5
Screen: As you were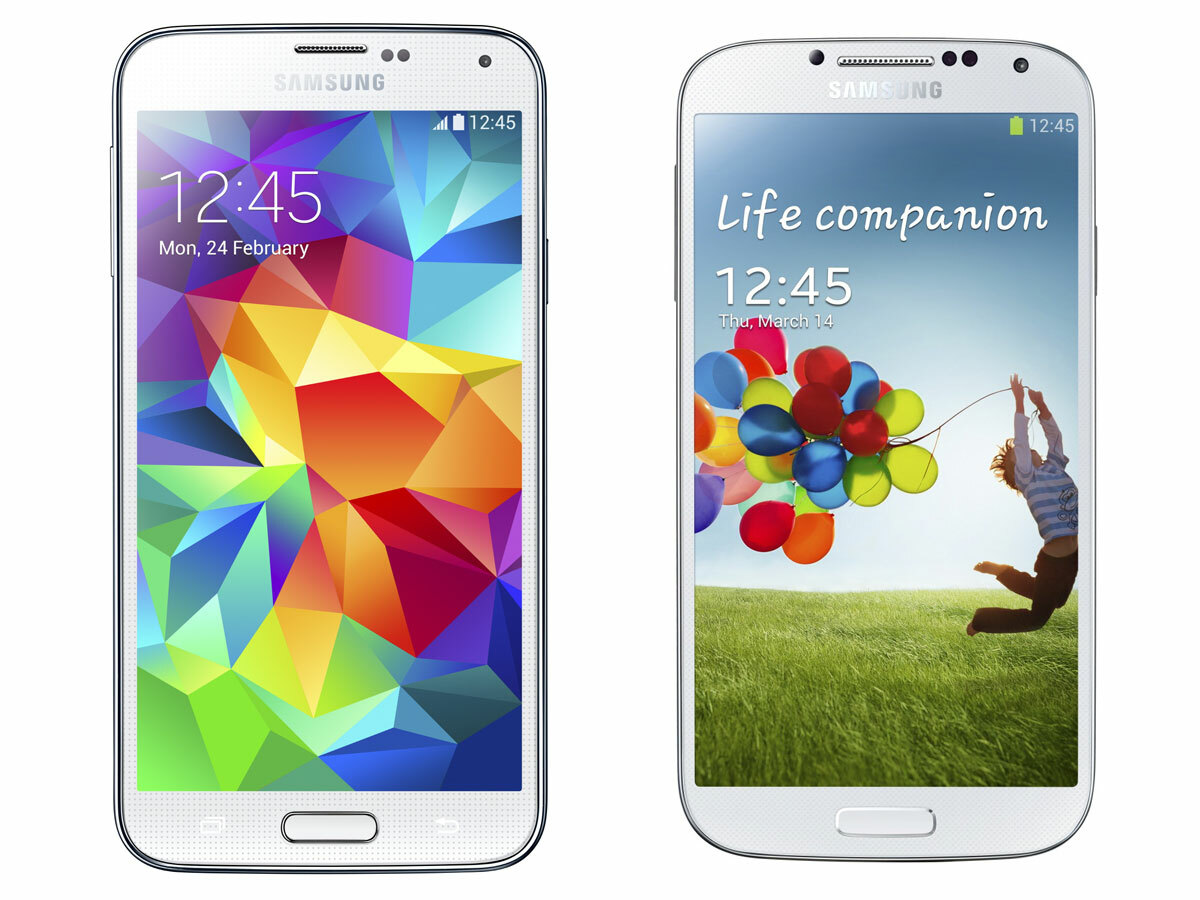 While there had been rumours that Samsung would equip the Galaxy S5 with a 2560 x 1440 quad HD screen, but as it turned out the company stuck with trusty 1080p. And we can't really fault them for that: full HD is plenty of pixels for a smartphone – on the S5's 5.1in screen it works out to a pixel density of around 432ppi.
The S4 also has a 1920 x 1080 screen, albeit one that is a little smaller at 5in (which gives it a slightly higher pixel density of 441ppi).
Both screens use AMOLED technology, but we haven't yet had a chance to compare them directly to see if the S5 can offer any noticeable image quality improvement over the (already excellent) S4. We'll have to call this one a tie for now, pending the arrival of our S5 review sample.
Winner: undecided for now
Power stations
Both phones have 2GB of RAM and a choice between 16GB and 32GB of expandable storage (there's also a 64GB S4), but the Galaxy S5 (unsurprisingly) comes with a faster processor than the phone it's replacing: a quad-core Qualcomm Snapdragon 805 running at 2.5GHz opposed to the S4's quad-core Snapdragon 600 running at 1.9GHz.
There's talk of a possible octo-core Exynos S5 arriving in the near future (there's an octo-core version of the S4 too, although it's not available in the UK), but Samsung has yet to confirm anything.
While we haven't had a chance to benchmark the Galaxy S5 yet, it's clearly going to have the beating of its predecessor on the processing power front. The only question is by how much.
In terms of battery life, the S4 sports a 2600mAh power plant while the S5 offers 2800mAh. Given the slight increase in screen size and power we'd imagine battery life will work out fairly similar, although we'll have to run some real-world tests to find out for certain.
Winner: Samsung Galaxy S5
Photography class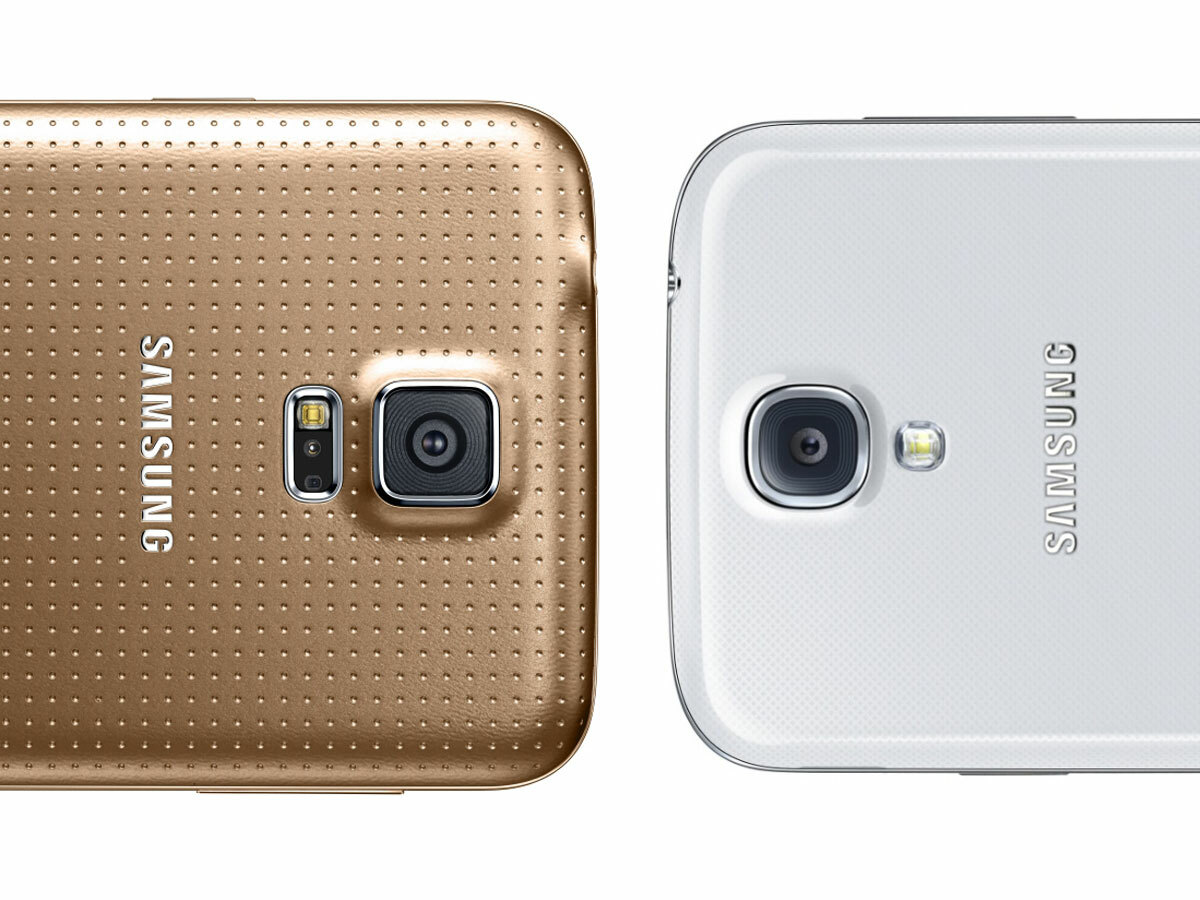 The camera is another area where the S5 offers a steady improvement over its predecessor: instead of a 13MP sensor, it has 16MP. Both cameras offer 1080p video, but the S5 ups the stakes with a 4K option as well as supporting 120fps (at lower resolutions) for slow-motion shooting. While we're obviously a fan of new tech, 4K video is something that very few S5 users will be able to watch back – at least for a while.
Samsung claims the S5 camera's autofocus is the fastest on any phone currently available (as quick as 0.3 seconds) and that it also has an improved high dynamic range shooting mode, the effects of which are previewed when you're composing shots.
Winner: Samsung Galaxy S5
Feature face-off
Samsung is always loading its Galaxy S phones with interesting (some might say gimmicky) features, and the S5 is no exception: the biggest new additions are the fingerprint scanner (worse than the iPhone 5s', better than the HTC One Max's) and the rear-mounted heart rate monitor, which works with an improved S Health app to boost the S5's fitness tracking credentials.
It also offers the same S Voice speech-activated search as the S4, as well as the same Smart Screen eye-tracking and Air View finger tracking capabilities that let you quickly scroll though photo galleries and the like without touching the screen.
Both phones run on Android 4.4 KitKat (the S4 after an upgrade) and feature Samsung's TouchWiz UI laid on top.
Winner: Samsung Galaxy S5
Verdict
Well, you probably don't need to read this section to work out that the S5 is a better phone than the S4 – Samsung wouldn't have released it otherwise. The performance difference may end up being fairly small (we won't know until we've fully tested the S5) but in terms of features, design and build quality the S5 is comfortably better than the phone it's replacing.
Of course, it'll also cost you a fair bit more, and if you're in the market for a bargain the S4 remains a very impressive smartphone indeed. After all, it's only a year old and at the time of its launch it was arguably the most powerful phone in the world.