Ring craft: the 8 best Apple Watch fitness apps
Find your form with our favourite Apple Watch fitness apps...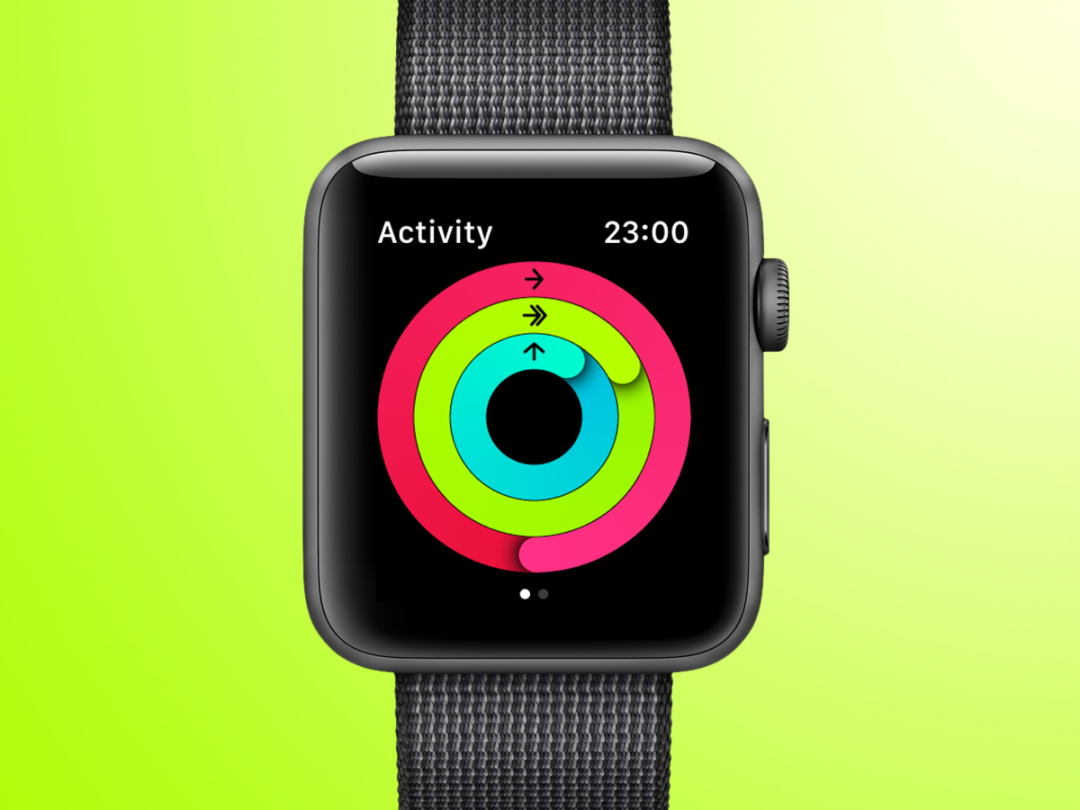 All fitness apps promise the same thing. To get you fitter, faster and stronger, better than their competitor. It truly is a minefield out there, littered with influencer-tied apps and fad diet eating routines. But, and trust us here, whatever your pursuit there is an app out there for you. And, thanks to the Apple Watch, you don't even need a phone.
Yes, there's no shortage of fitness trackers out there, but the Apple Watch has long proved itself as one of the best on the market. And, naturally, there are many an app out there to help up your game. Here are some of them.
Best all-rounder: Apple Fitness+ (£10 pm)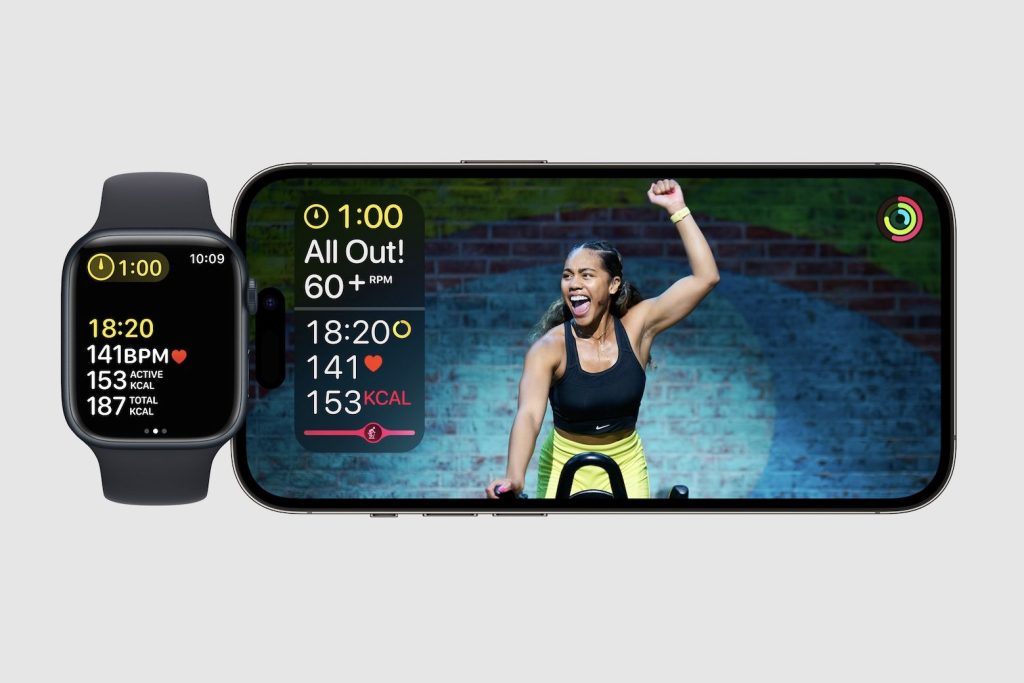 It's likely not surprising to read that one of the best apps for the Apple Watch comes from Apple itself with Fitness+, which is perfectly suited for the wearable. There are few activities that can't be tracked on Apple Fitness+. You have running, cycling and home workouts. There are guided HIIT, dance, rowing and meditation. Want to work your core? Apple Fitness+ can offer you a routine.
Personalised metrics, such as heart rate and calorie counter, will show you how hard you're working in clear and concise detail, and a subscription will come with all manner of personalised workouts and guided classes. For those looking for a Peloton alternative that cuts out the equipment cost, Apple Fitness+ fits the bill.
Get the Apple Fitness+ for the Apple Watch here
Best for road runners: Strava, (Free + IAP)
Strava has long been the map app of choice for off-road mountain bikers and joggers of all terrains. It syncs with pretty much all GPS watches and head units and is pretty great at making solo running social through its friend features.
Strava's clever trick is splitting your rides and runs into known segments, which let you compete against yourself, friends and annoyingly speedy strangers who've done the same route. It's simple, addictive and has a standalone watchOS app that uses the Apple Watch's GPS for iPhone-free rides and runs.
A Strava subscription – £47.99 for the year or £6.99 a month – unlocks a whole heap of extras and mapping features, too. Its route planner is impressively intuitive, and can be drawn along roads, ramble routes or by following the heat maps of others who've discovered new pathways themselves.
Best for beginners: WatchTo5K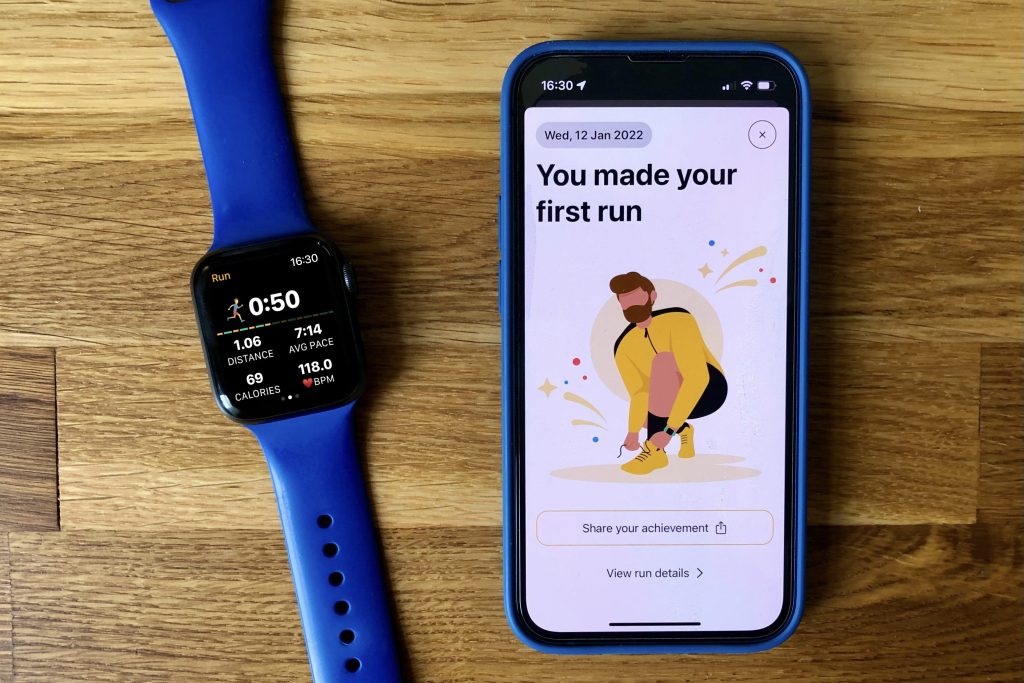 Couch to 5k was the pursuit of many throughout 2020 while the world was in lockdown. The plan promised to get those who'd only ever run for the bus confidently pacing a 5k in six weeks, although that time framing depends on the app you use. And the initiative has been incredibly successful, judging on the plethora of apps out there that promise success in a succinct timeframe.
Our personal favourite is WatchTo5K, and you don't need a phone banging around in your pocket to use it. WatchTo5K tracks your route, distance, calories, average speed and heart rate while you run and stores all runs in Apple Health, all from your Apple Watch.
Download WatchTo5K for the Apple Watch here
Best for rambling: Alltrails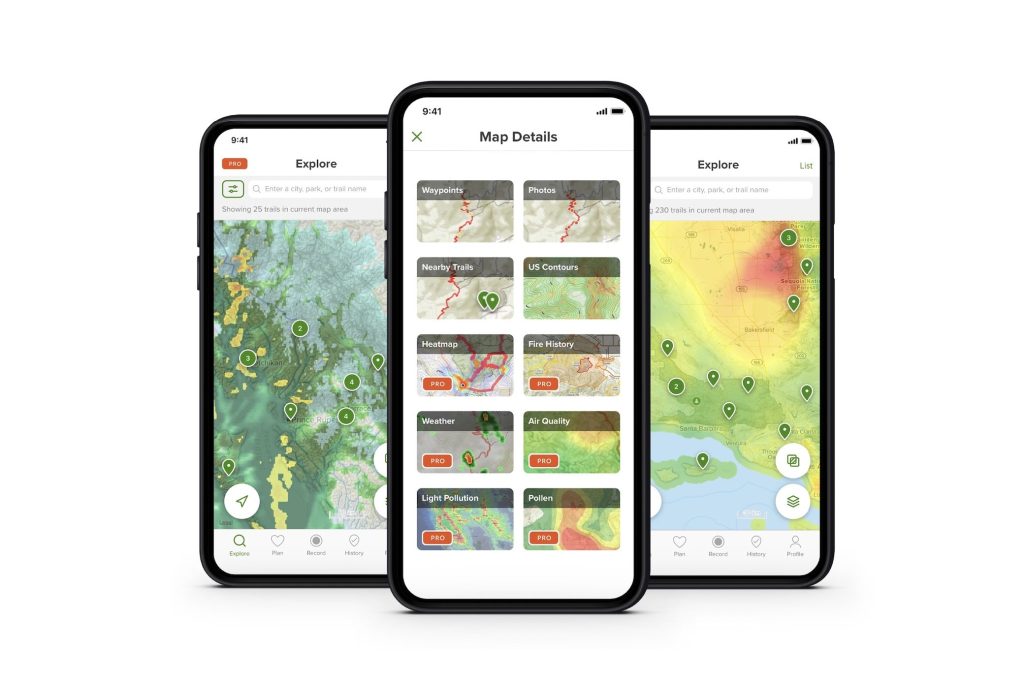 Getting fit, whatever that means, doesn't need to be all about squatting, sprinting or straining yourself in a crowded gym. Sometimes, it's just about getting out there. Alltrails is the anorak's guide you need to the great outdoors, an app that offers trail maps curated by seasoned walkers and casual strollers. It couldn't be easier to use, either.
Type a location into the search bar and (depending on where you are) dozens of hand-drawn routes will pop up from its database of over 350,000 maps. It'll tell you the distance, elevation gain, whether it's a looped or straight walk and how tough the route is based on reviews by other ramblers. It offers many routes that are wheelchair accessible, too.
Download Alltrails for the Apple Watch here
Best for getting bendy: Yoga Studio (£2.50)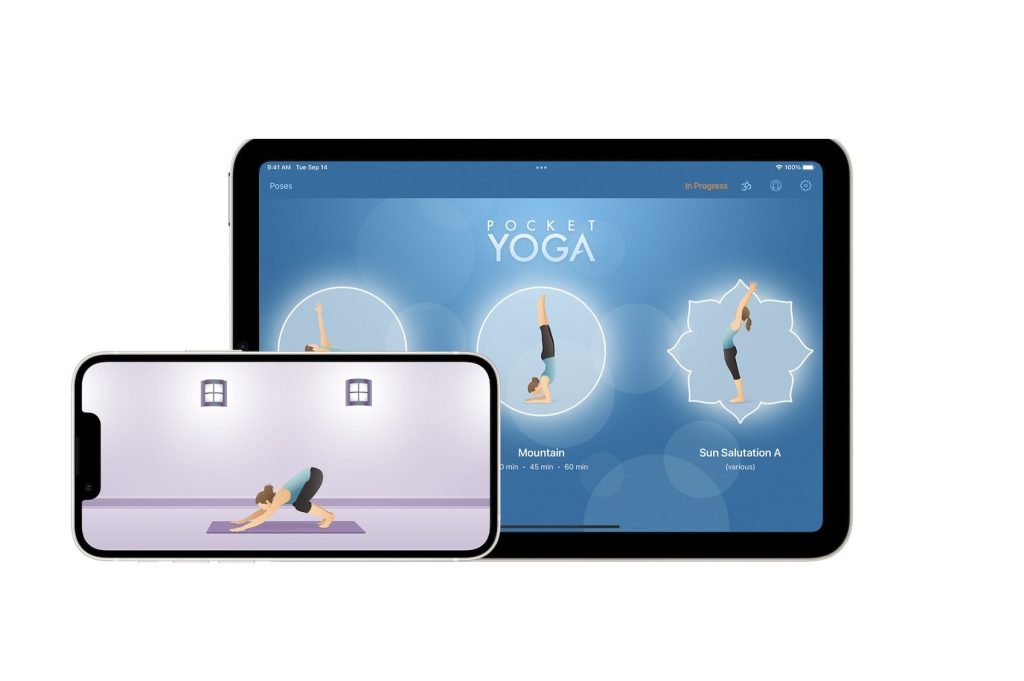 Yoga Studio is the all-in-one app for perfecting your posture and learning the crescent lunge. The app offers all manner of practices whatever your skill level and time availability, and a 'pose dictionary' offers an encyclopaedia of different exercises for you to try out. As a bonus feature, Pocket Yoga doesn't require an internet connection to work, which means you can train anywhere from the beaches of Bali to the tropical climates of Brentford.
Download Pocket Yoga for the Apple Watch here
Best for gym rats: Gymaholic (Free with IAP)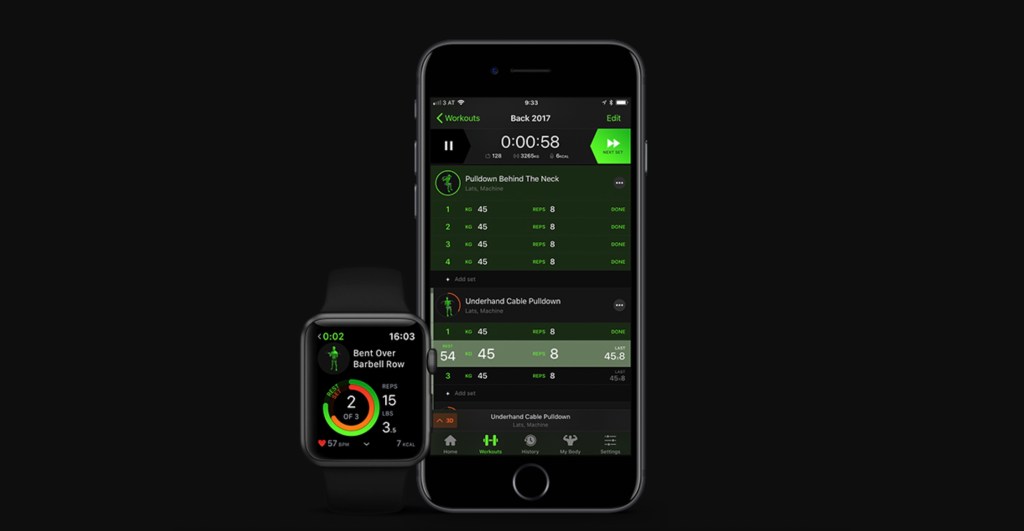 Much like walking into a record store, entering a gym for the first time can be a daunting task. Sometimes it's nice to have an ally there to show you the ropes. Gymaholic is that ally.
Gymaholic is one of many apps out there that all essentially do the same thing. They track your workout, motivate you along the way and promise washboard abs (as long as you don't stray from their advice). Gymaholic isn't reinventing the wheel, but it comes feature rich and tailor-made for bodybuilders, weighlifters, cardio-ers and, really, any type of gym-based exerciser. Gymaholic has the added extra of coming with a virtual assistant to show you how to complete each exercise properly, too.
Download Gymaholic for the Apple Watch here
Best for water dwellers: MySwimPro (Free with IAP)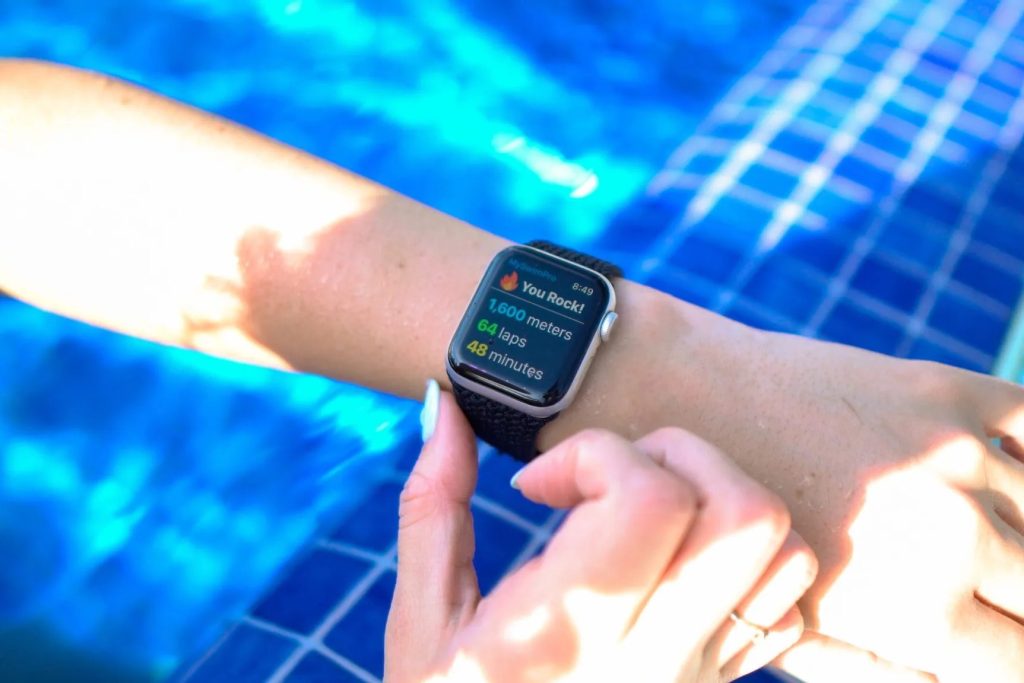 Far too many apps are geared towards runners and cyclists, yet water dwellers are a little less catered for. Sure, successive governments may be intent on making leisure centres and community pools a thing of the past, but MySwimPro is a great tool for those pining for a paddle.
MySwimPro offers guided training and personalised training that adapts to your goals, performance and schedule. Over time, the app collates swim data such as splits, stroke rate and strokes per lap to paint a picture of your fitness journey. It works equally well in open water as it does the pool, while the 'MySwimPro coach' feature offers guidance on everything from goal setting to dryland workouts.
Download MySwimPro for the Apple Watch here
Best for getting buff: Strong (Free with IAP)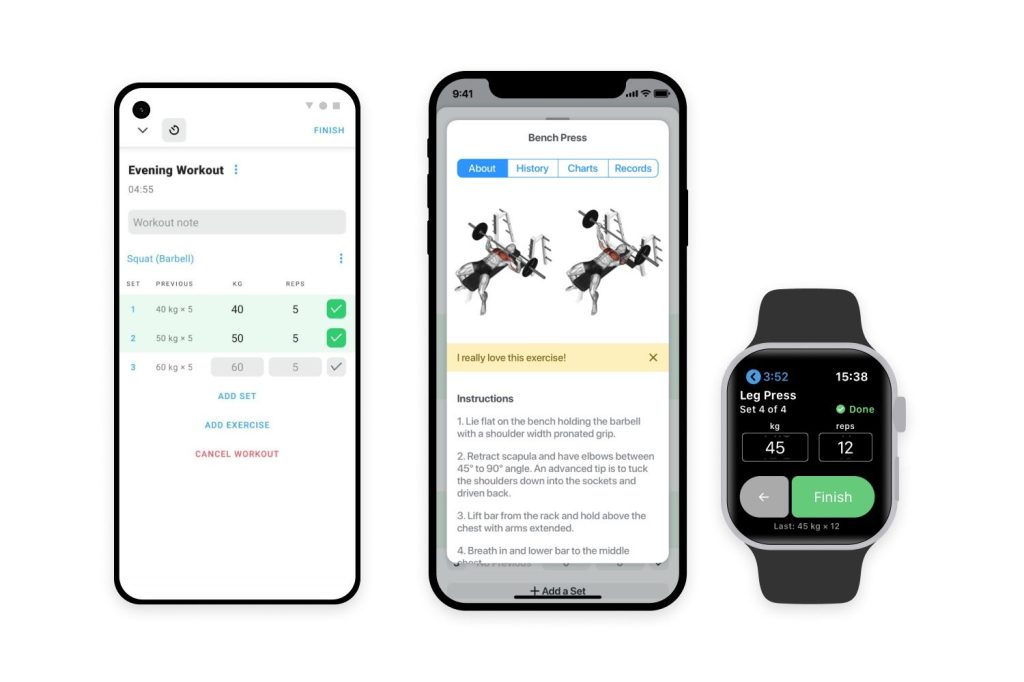 There are only two types of gym-goer. You're either the person waiting patiently for that guy using the machine you want to stop scrolling their phone, or you are the person sat at the machine scrolling through your phone. If you fall into the latter camp and find your phone too much of a distraction at the gym, then Strong is for you.
Strong is an easy to use app that tracks your sets, reps and exercises over time, but perhaps its best feature is that it can be controlled entirely from your wrist without the need for a smart phone.
Download Strong for the Apple Watch here