Promotion: Five shopping apps to save Christmas
Delighting family with presents and food is ace – but the actual shopping less so. Help is on its way in the shape of 4G…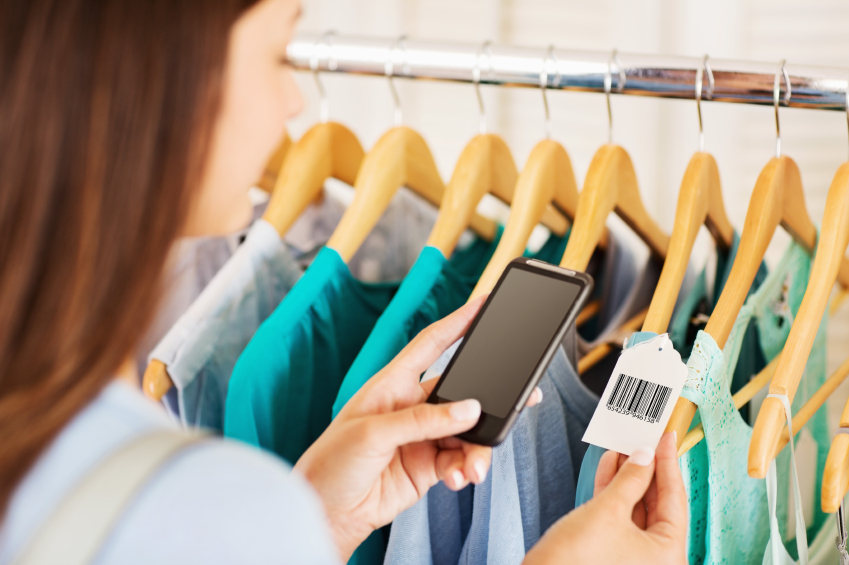 Thrusting your way through the crowds to bag the last Furby/Tickle Me Elmo/copy of Grand Theft Auto V is stressful and exhausting, and by the time you've fought your way to the shops you'll be more focussed on finishing the job than finding the best deal.
O2's 4G lightning-fast internet has swept the UK, allowing you to order Christmas goodies wherever you are. Searching for reviews and comparisons of different products will be faster, too, and watching video reviews at Stuff.tv will be easier, with less buffering and better quality footage. Whether you're tracking down a niche boutique store on a map or snapping up bargains at an online auction from your sofa, 4G will make Christmas shopping faster and less stressful, leaving you more time to make a cracking job of the wrapping.
Basket Buddy (iOS, Android) free
Aiming to slash your Christmas food bill, Basket Buddy serves up all the latest offers from Hot UK Deals, giving you a crowd-sourced heads-up on which products are on offer. You can then stride into your local supermarket better informed than ever. The app also keeps you up to date with discount codes and vouchers, allowing you to see which secret codes will blag you bargains. The app is location aware, so you can see what's on offer near you, or you can search by location. We're off to horde our mountain of £1 chocolate oranges.
Asos (iOS, Android) free
We're a pretty fashionable bunch, and clever apps such as Asos's keep us looking sharp. Asos sells everything from sunglasses to office wear and watches, and the app makes an exceedingly neat job of presenting a vast amount of options in a way that never feels overwhelming. The ability to create a list of favourites (presumably for girlfriend approval) and buy straight from the app means you can reinvent your wardrobe on the way to work.
Amazon Mobile (iOS, Android, Windows Phone) free
Amazon sells just about everything, and its app makes discovering and buying new treats easy. Our relentless pursuit of yuletide bargains means we particularly like the barcode scanner which lets you snap a barcode and quickly find out if Amazon sells it cheaper. Just don't let the department store sales folk catch you…
O2 Priority (iOS, Android, Windows Phone, BlackBerry) Free
The UK's leading loyalty service counts down to Christmas with a new festive offer every day in December, delivered by digital reindeer (we presume) direct to your mobile. From free wrapping paper to 70% off celebrity chef cookbooks, Priority has Christmas cracked. With offers near you and online, the app features brands including Urban Outfitters, Argos, WHSmith, The Fragrance Shop, Halfords and many more. Plus, if you find the hidden golden ticket in your free chocolate cracker from Hotel Chocolat you could be flying to New York in 2014.
eBay (iOS, Android, Windows Phone, BlackBerry) free
We love a bargain, and unless you're weird, so do you. At any time the products on offer via eBay's official app run the gamut from 'dead handy' to 'weird and wonderful', with push notifications prompting you to keep up with the bidding as watched auctions tick towards their final moments. There's nothing quite like sniping something precious from the top deck of a bus.
Consider your 4G fancy well and truly tickled: now head to www.o2.co.uk/4g for everything you need to know – including availability and handset compatibility – about the next generation of mobile connectivity.