Promoted: Keeping fit with Alcatel OneTouch
Jools Whitehorn battles his fitness at MWC 2014 – with the help of Alcatel OneTouch's Pop Fit and BoomBand…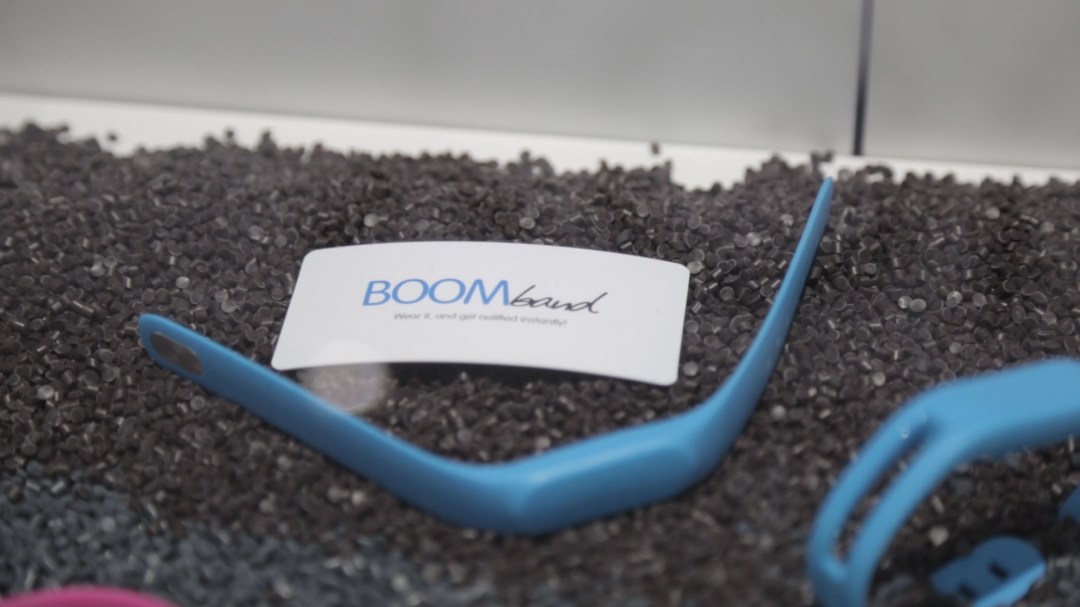 Spending a week at a technology show is perhaps not the best way to improve your health. Days spent at MWC 2014 in giant halls under artificial light, peering at screens for hours, early mornings, late nights, surviving entirely on coffee and orange juice one day and then eating your bodyweight in tapas the next.
Yes, there's plenty of walking but, ahem, it's no walk in the park. Carrying laptops and camera gear while checking emails on a phone, speed-eating a sandwich and walking on a travelator makes it heavy work and, while it's not exactly in Deadliest Catch territory, it's a job that's not entirely devoid of occupational hazards (especially the occasional surprise ending to a travelator). With our health being in such peril, we've been paying particular attention to the part of ALCATEL ONETOUCH's expansive mobile tech range that deals with fitness.
Two such products are on show at Mobile World Congress 2014 – the perky, colourful POP FIT phone and the BOOMBAND fitness-tracking Bluetooth wristband. While it probably can't save us at MWC 2014, perhaps the POP FIT can at least get us in better shape the rest of the year. This little phone runs Android Jelly Bean, so loads of fitness apps such as Runkeeper are available to download and it weighs just 78g, so it won't pull your shorts down if you go running with it in your pocket.
Plus the colourful range of interchangeable rear covers includes one with a velcro armband strap for use when exercising, and a handy ZikFlip screen cover with music player shortcut buttons is also available. The BOOMBAND fitness band is also a great way to get more active, tracking your activity and connecting to your phone via Bluetooth.
So next year we'll be able to tell you exactly how much trudging around the halls we've actually done. The BOOMBAND will also alert you if you wander off without your connected phone – handy it you're about to step onto another travelator…